If you are looking for Home canning recipes, here I'm sharing some delicious and easy canning recipes that you can store for a few days. 'Home canning', is a simple way to say, a process of preserving foods like fruits, vegetables, and meats that are packed and put in a jar. Then heating jars to kill organisms that can cause destruction. In this method, you can save time and money.
Check out my other recipes that you need, Pantry meal ideas, Make-ahead freezer meals, Keto cheap recipes that on a budget, Canned or Packaged meal ideas.
Easy to make these recipes and use these recipes in any meal or any dish. Mainly these canning recipes are good for those who are not live with their families or who are opposed to buying commercially produced food. They can do this process at home. For this method, you need fresh vegetables or fruits. Moreover, if you have a garden, you can easily preserve any fruits or vegetables in a jar and eat it when needed.
But now you think that which foods are best for canning?  – So You can preserve any foods whatever food you have in your home or your pantry kitchen. But there are lots of fruits or vegetables that you can preserve in a jar or can. But here are some recommended foods for canning you need to know, – Beans, Corn, Fruits (oranges, apples, jalapenos, peaches, strawberries, raspberries, etc), Leafy greens, Red meats, Seafood, Tomatoes, Carrots, and potatoes.
So here are some ideas for canning recipes that you can easily make at home and need very few ingredients to prepare these recipes. Check out these amazing home canning recipes and enjoy!
---
Getting Started with Home Canning
Whether you're just starting out or you've been cooking for years, home canning is a great way to enjoy the unique flavors of seasonal produce year-round. Whether you're a beginner or a seasoned chef, here's everything you need to know about home canning.
There are two basic methods of home canning: water bath canning and pressure canning. Necessary equipment includes canning jars and a canner. Safety guidelines include cleaning jars, preparing recipes, adhering to processing times, and achieving a proper seal. Reliable sources include reputable cookbooks, government extension services, and well-established food blogs. Beginners should start with simple water-bath canning recipes and gradually progress to pressure-canning for low-acid foods. Home canning is a skill that improves with practice and each batch improves understanding of the process.
Basically, if you want to start canning at home, you need to know the basics like water baths and pressure, get the supplies you need, make sure it's safe, and use recipes you trust. Not only will you be able to make delicious and eco-friendly pantry staples, but you'll also be able to enjoy every season's fruits and vegetables in jars.
---
Dill Pickled Carrots
This dill pickles carrots recipe is made with dill, garlic, carrots, vinegar, and other spices. Tasty and the flavor of the dill, and garlic makes this recipe mouth-watering!
Get the recipe here.
---
Related: Dill Recipes
---
Spicy Garlic Dill Pickle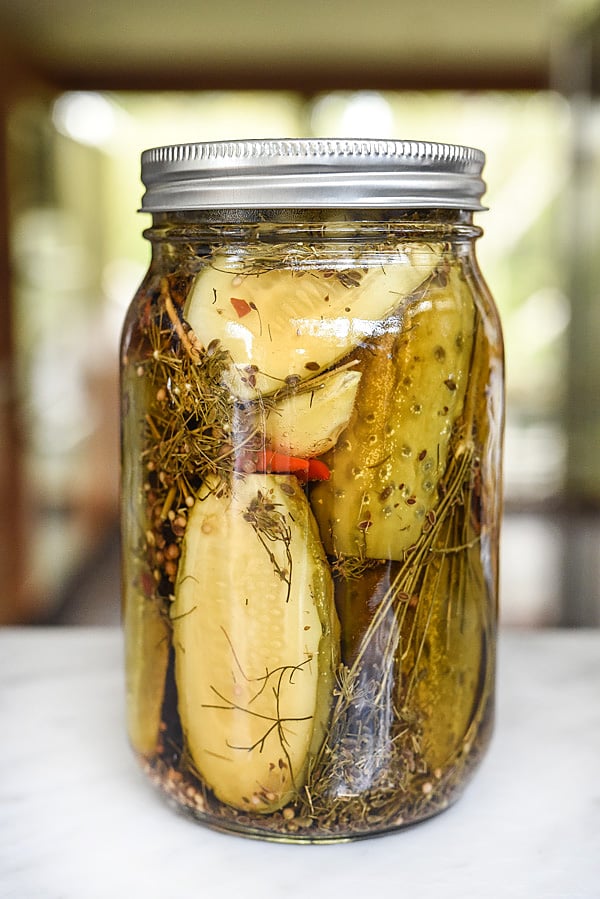 This summer make this spicy garlic dill pickle recipe at home and enjoy your meal with this recipe.
Get the recipe here.
---
Related: Healthy Carrot Recipes
---
Canning Potatoes
Canning potatoes are the best way to have quick meals when you do not have more time on your hand. Potatoes are pre-cooked and ready to use and you can store them in a can or jar for a long time use.
Get the recipe here.
---
Suggested: Delicious Tuna Recipes
---
Pickles Cherry Tomatoes
These pickles and cheery tomatoes are so colorful, juicy, and the best-ever side dish that is perfect for hot summer parties or lunch or dinner, or any large gatherings. With only 4 ingredients this recipe is ready in a few minutes.
Get the recipe here.
---
Suggested: Creamy Broccoli Cheddar Soup Recipe
---
Mint Jelly
Mint is a very cooling and refreshing leaf, that all know. with this mint leaf, you can make the home mint jelly recipe, which is so easy to make, and also the flavor is awesome to taste. All love that recipe, even kids especially. To see how to make and make at home this refreshing mint jelly recipe!
Get the recipe here.
---
Suggested: High-protein vegetarian recipes
---
Peach Jam Recipe
This peach jam recipe is my all-time best canning recipe that made with only 5 ingredients. So delicious this homemade jam is colorful, flavorful, and preservatives.
Get the recipe here.
---
Suggested: Keto Recipes for weight loss
---
Homemade Pizza Sauce
Sometimes we need pizza at snack time or any parties. But if you do have not enough pizza sauce in your pantry kitchen. So here you can get how to make homemade pizza sauce to make any pizza recipe and enjoy with your family or friends. This sauce is vegan, gluten-free, and dairy-free, so feel free to make this recipe.
Get the recipe here.
---
Related: Keto Pizza Recipes
---
Canned Tomatoes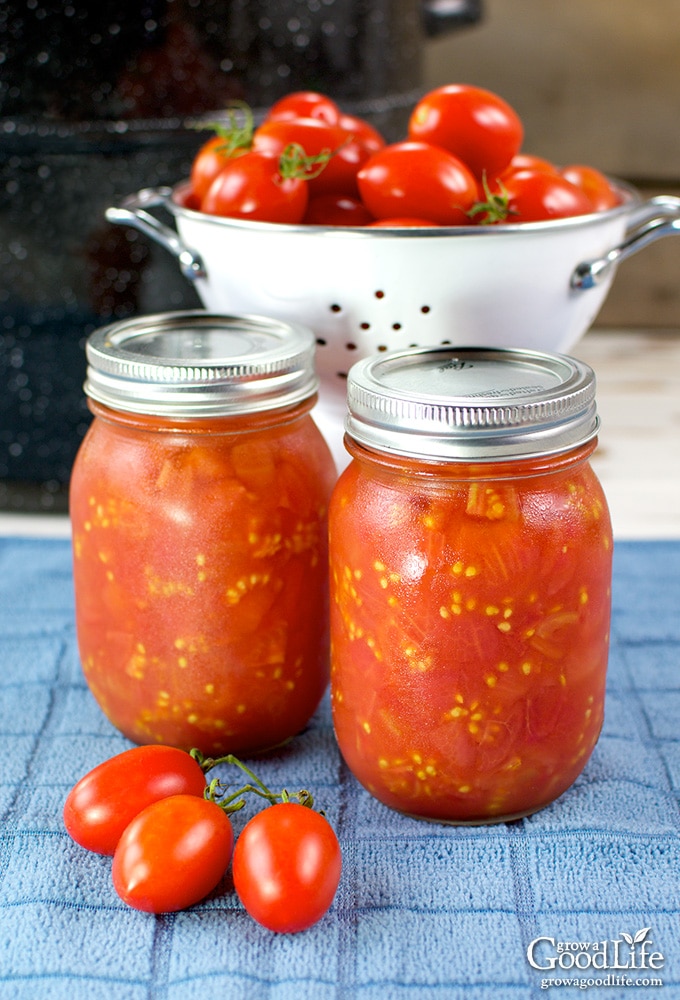 These canned tomatoes are so easy way to preserve and you can use them in chilies, soups, or stews, or any casseroles.
Get the recipe here.
---
Suggested Recipes You may like:
---
Strawberry Jam
Strawberry jam? Yes, I just love this jam, and my all-time favorite canning recipe ever for breakfast with bread. So tasty, simple, and made with strawberries, sugar, and a bit of lemon. You need to make this recipe at home and enjoy your meals.
Get the recipe here.
---
Related: Homemade Bread Recipe Ideas & Strawberry Smoothie Recipe
---
Pickled Beets Recipe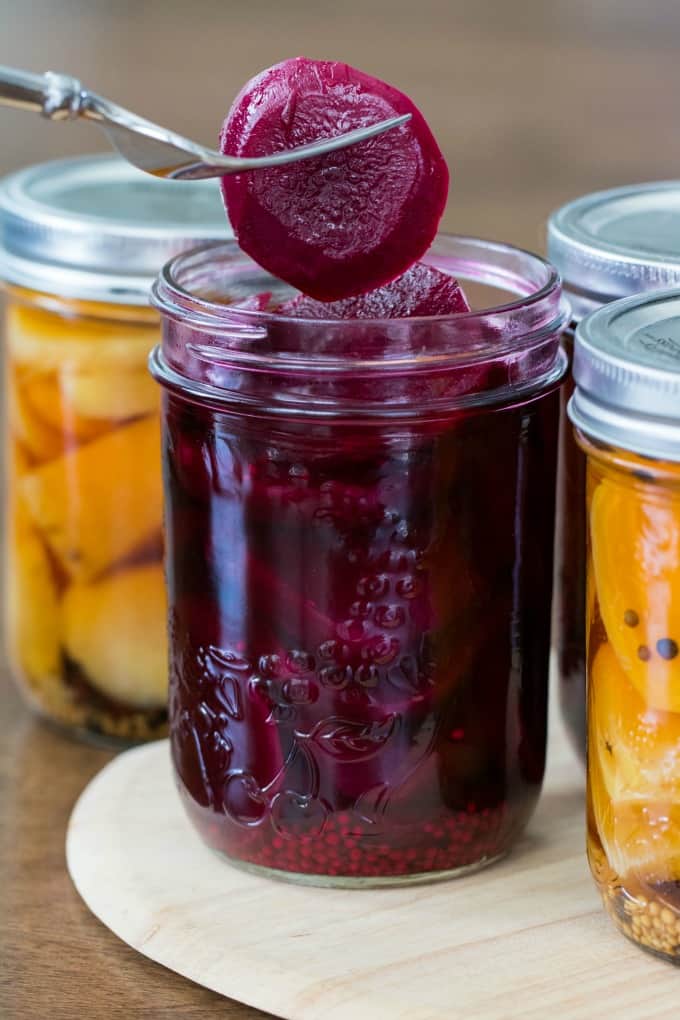 Pickled beets are one of my favorite canning recipes besides any roast beets. Use this recipe as a side dish with lunch or dinner.
Get the recipe here.
---
Related: Picnic Food Ideas
---
Pickled Banana Peppers Recipe
These pickled banana peppers are easy to make and so tasty. To make this recipe you need only a few ingredients that you can get in your pantry.
Get the recipe here.
---
Related: Banana Dessert Recipes
---
Canning Pumpkin Butter Recipe
This canning pumpkin butter recipe is easy to prepare for large batches or cans or jars. For bread sandwiches or any bread, this delicious pumpkin butter recipe is like a fall and is best for any party.
Get the recipe here.
---
Suggested: Pumpkin Recipe to Celebrate Fall
---
Canning Apples
Canning apples or apple pie recipes is the best way to get a comfortable and delicious recipe that you can eat with any dish like bread or anything.
Get the recipe here.
---
Related: Canned Corn Recipes
---
Canning Butternut Squash
This butternut squash is a great and popular canning recipe for home canning. You need to try this recipe at home, check out this link, and get the preparation.
Get the recipe here.
---
Suggested: Chili Paneer Recipe
---
Canning Pecan Pie Filling Recipe
Canning pecan pie is another unique flavor recipe for home canning that is so flavorful and delicious.
Get the recipe here.
---
Related delicious ideas
---
Canning Oranges
Need to store oranges for a few days? You can use this canning process to make ahead for a few days whenever you want to eat. check out the preparation and make it!
Get the recipe here.
---
Suggested: Orange Juice Recipe
---
Raspberry Jelly
Raspberry jelly is easy to prepare at home with a few pantry ingredients. This recipe does not need to add any commercial pectin and only 2 ingredients – raspberries and sugar and ready your home canning raspberry jam.
Get the recipe here.
---
Related: Tuna Salad Recipe
---
Mulberry Jam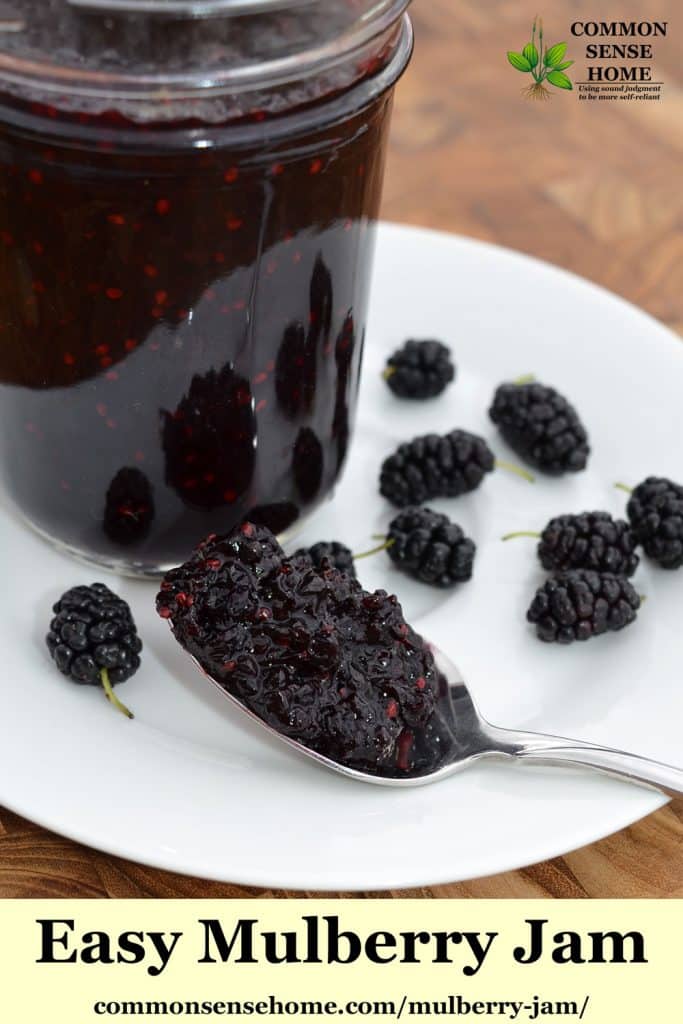 Mulberry jam is tasty, delicious, and great idea to make for a big batch. To make this easy recipe visit here and get the recipe preparation.
Get the recipe here.
---
Suggested: Keto lunch ideas
---
Chai Tea Jelly
Chai tea jelly is another unique canning recipe that is grain-free, vegan, and gluten-free. Those who are vegetarian, they can easily eat that recipe. This is one of the very unusual canning recipes but trust me, after giving it a try you will fall in love with this recipe.
Get the recipe here.
---
Related: Chia Seed Recipes
---
Strawberry Jam With No Pectin
With only 3 ingredients this strawberry jam recipe is made with strawberries, sugar, and lemon juice without pectin. so tasty and delicious this jam is my best-ever breakfast homemade canning recipe.
Get the recipe here.
---
---
If you like this article about Canning Recipes, please share this with your friends on Facebook, Twitter, and Pinterest. Also, you can subscribe to my blog to get all the latest articles first on your mobile.
SHARING IS CARING!
FACEBOOK | TWITTER | PINTEREST
Did you like this recipe and make it later at home? SAVE this pin to your favorite board on Pinterest!