Snacks! Everyone loves to eat snacks, from teenager to old – Everyone. To hear the word 'snacks' first comes to our minds that 'the evening time', where everyone with family or friends gather and make a crowd for miles with some delicious snacks that bring us together. These are the snacks that make our minds refreshed. So here are some easy keto snack ideas that you can eat anytime, if you are on a diet, or these recipes help to lose weight fast.
Not only evening, but these healthy recipes also go well in the afternoon and on the go for work or anything. The best part is these snacks are not bored you anymore. These ketogenic snacks give you lots of energy and make you crazy anytime!
My personal opinion is that I like home-cooked food very much and I like to eat too! And homemade foods or snacks are the best to keep your health safe and balanced. So you can try these crispy cracking delicious healthy keto snacks at any time. It doesn't take much time to make and it doesn't take many expensive ingredients. Just ready about 20 minutes to go and get the best result in front of your table.
Here is some list of simple easy to prepare and ready to go quick and easy keto snacks that are so simple! To take with you just open a jar, package, bag or can and you have a healthy ketogenic snack eat anytime whenever you want to. Take a look some list that you can easily make at home anytime –
Hard-Boiled Eggs – Buy eggs from any shop and boiled it at home and eat this hard-boiled egg anytime as a snack.
Low carb nuts– Almonds, brazil nuts, walnuts, and macadamia nuts, go for it.
Low-Carb fruits– Raspberries, blackberries, avocado, and coconut are all keto-friendly fruit choices.
Dill pickles – Just make sure they have no added sugar or low in carb always, if you on a diet or wanted to lose weight.
Canned protein– Tuna, chicken, tiny shrimp, or any veggies that go for snacks and any time meals.
Low carb vegetables– Celery sticks, a handful of baby tomatoes, bell pepper strips, olives, etc.
Easy meats– Meat, salami, pepperoni, etc.
---
[jetpack_subscription_form subscribe_placeholder="Enter your email address" show_subscribers_total="false" button_on_newline="false" submit_button_text="Sign Up" custom_font_size="16px" custom_border_radius="0″ custom_border_weight="1″ custom_border_color="#f78da7″ custom_padding="15″ custom_spacing="10″ submit_button_classes="has-f-78-da-7-border-color has-background has-vivid-red-background-color" email_field_classes="has-f-78-da-7-border-color" show_only_email_and_button="true"]
---
Now time to choose your best keto snack ideas to make you feel refreshing anytime –
21. Low Carb Crispy Broccoli Cheese Rounds
These cheesy baked broccoli cheese rounds balls are like broccoli cheddar soup on steroids. Low in carb and keto-friendly broccoli cheese rounds that give you lots of flavors and cheerful! After a bite gets cheese flavor and garlic punch of taste that creates and nice moments. These low carb quick and easy snack ideas are my favorite for any time.
Get the recipe here.
---
20. Zucchini Parmesan Chips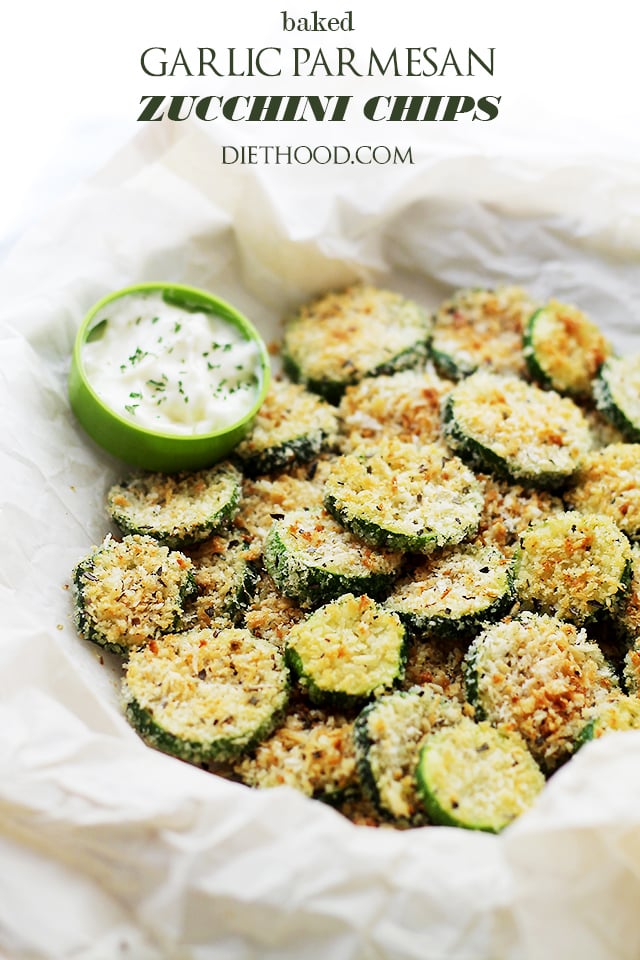 Baked Garlic Parmesan Zucchini Chips are not too soft, firm, crunchy but crispy outside, and flavorful that covered with panko bread crumbs with garlic and Parmesan. This recipe is the best way to go to work and on the go recipe ever!
Get the recipe here.
---
19. Avocado Deviled Eggs
These avocado deviled eggs are great ideas of snacks or breakfast too! The egg that makes with avocado with some seasoning, take a bite and get a beautiful flavor of avocado with yellow part of the egg with some spicy seasoning. Topping with crispy bacon to your deviled avocado eggs gives you a nice creamy delicious flavor and great texture, totally keto-friendly and low in carb.
Get the recipe here.
---
18. Banana Chocolate Chips Muffins
The best healthy gluten-free banana chocolate chip muffins are best for any occasion or holiday. These banana muffins are so tasty, healthy and moist that you see here how to make this recipe so easy and bakery-style at home. It's totally vegan and also you can add Greek yogurt also. Try at home!
Get the recipe here.
---
17. Bacon Guacamole Fat Bombs
Are you looking for fat bombs snacks on the ketogenic diet? This Bacon Guacamole Fat bomb is the one that can full for snacks, keto and delicious to taste. Made with avocado, butter, garlic, chili pepper, onion, lime juice, and other simple ingredients. Just grab on this recipe and enjoy it anytime!
Get the recipe here.
---
16. Pizza Stuffed Mushrooms
Easy and quick keto snack dish – Pizza Stuffed Mushrooms. If you have some veggies and mushrooms in your pantry kitchen, this recipe will be the best way to feed you!
Get the recipe here.
---
15. Garlic and Herb Cheese Cucumber Bites
Looking for a healthy keto snack? Make these keto Garlic and herb Cheese Cucumber Bites at home, just only 10 minutes and get nice flavor with veggies healthy keto snacks. To keep your health safe and healthy this keto low carb snack is the perfect option.
Get the recipe here.
---
14. Cinnamon Keto Granola Recipe
Cinnamon Keto Granola – is quick easy to prepare low carb keto snack ideas that make you feel great at any time. This recipe makes not so bored and alone, I'm telling you this snack is the biggest sweet tooth! Loaded with the cereal, and with a tummy full of warm cream and keto-friendly ingredients that everyone can eat this, try now and store it in a jar!
Get the recipe here.
---
13. Keto Pizza Rolls Up Recipe
Salty snack keto pizza roll is loaded with just 4 simple ingredients – mozzarella cheese, Pepperoni Slices, Italian Seasoning, Keto Marinara Sauce. This recipe makes a crowd like a recipe that so simple to make. The sauce is just like pizza and you feel like you eat a pizza with lots of cheese. Best ever snacks!
Get the recipe here.
---
12. Keto Popcorn (Puffed Cheese!)
Popcorn! this dish is my all-time favorite and I know you too! While when you hear that loaded with cheese – and keto-friendly too, your mouth and mind say to you, just eat now! crispy, satisfying, super easy low carb snack idea for the evening! These homemade puffed cheese popcorn are not so hard to make at home and contains 24 grams (3 cups) and contains 18 grams of carbs and 4 grams of fiber. Try now.
Get the recipe here.
---
11. Keto Spinach Balls Recipe
No holiday would be complete without this spinach ball, which any family would love to eat. Savory, sticky, light and very easy to prepare, these low carb spinach balls are my favorite go-to snack keto dish that you will love too! These balls are great for breakfast, low carb, gluten-free sugar-free and keto-friendly too! This hungry easy healthy keto recipe is the best way to celebrate any games day, party or any occasion!
Take the balls and dip with any sauce! YUM!!!
Get the recipe here.
---
10. Low Carb Gluten-Free Keto Soft Pretzels Recipe
Packed with some simple ingredients – almond flour, coconut sugar, active dry yeast, baking powder, cream cheese, mozzarella cheese, etc. Gluten-free soft pretzels are easy to prepare keto low carb snack ideas. Try now at home for the eve!
Get the recipe here.
---
9. Nutella Stuffed Chocolate Chip Cookies
Nutella Stuffed Chocolate Chip Cookies is a delicious yummy best chocolate chip cookies recipe ever! These cookies are so soft, easy to make, gooey and rich taste that loves anyone. Best ever quick and easy keto snacks!
Get the recipe here.
---
8. Keto Mozzarella Sticks
This gluten-free, low carb keto mozzarella sticks recipe is super easy, prepare with just 6 ingredients, ready just about 15 minutes on the table. it is a healthy appetizer that everyone will love! Best easy keto snacks for work and nice flavor delicious appetizers go well on any occasion or party. These mozzarella sticks are the perfect candidate to make ahead.
Get the recipe here.
---
7. Keto Turkey Bacon Ranch Pinwheels 
Turkey Bacon Ranch Pinwheels are best-ever snacks come appetizers that create crowd-pleasing. This easy to make recipe just ready within 10 minutes, kids will love this healthy keto snack recipe very much. This easy recipe is low carb, keto, gluten-free, grain-free, sugar-free, and have a lot of flavor on the go to work snacks.
Get the recipe here.
---
6. Homemade Chocolate Brownies
The easy and best homemade Brownie is generally made in chocolate. A chocolate brownie is a square or rectangular shaped, chocolate baked treat. This Cakey Style fudge dark brownie is so soft, moist and delicious for dessert that simple, gluten-free – how to make this recipe at home, check it out.
Get the recipe here.
---
5. Keto Onion Rings – Keto Snack
This keto air fryer onion rings recipe is so crispy, delicious that best for keto snacks and appetizer, best for game changer and keto air fryer recipe too! Make with some simple ingredients that make you crazy anytime with nice flavor. It's a low carb and keto-friendly recipe that makes it so easy and healthier.
Get the recipe here.
---
4. Vegetarian Mexican Tacos
The Traditional Mexican Tacos Recipe is just the best ever amazing mouthwatering recipe that made with black beans, corn, and other simple ingredients. Just ready within 20 minutes at home and serve hot with your families and others.
Get the recipe here.
---
3. Nuts and Seeds – Keto Snack
This Gluten-Free Vegan Fruit Nut and Seed Snacks are so easy to prepare at home and so good for health, get lots of nutrition. Loaded with lots of fruits nuts mix together, easy and healthy recipe that all are real food ingredients. It's the perfect plant-based on-the-go snack and for go to work based recipe snacks that you can be prepared in about 5 minutes!
Get the recipe here.
---
2. Keto Pistachio Truffles
These Keto Pistachio Truffles, or fat bombs if you prefer, are easy to throw together at a moment's notice! The perfect low carb snack or dessert, this version is lightly sweetened and flavored with a hint of vanilla.
Get the recipe here.
---
1. Keto Low Carb Tortilla Chips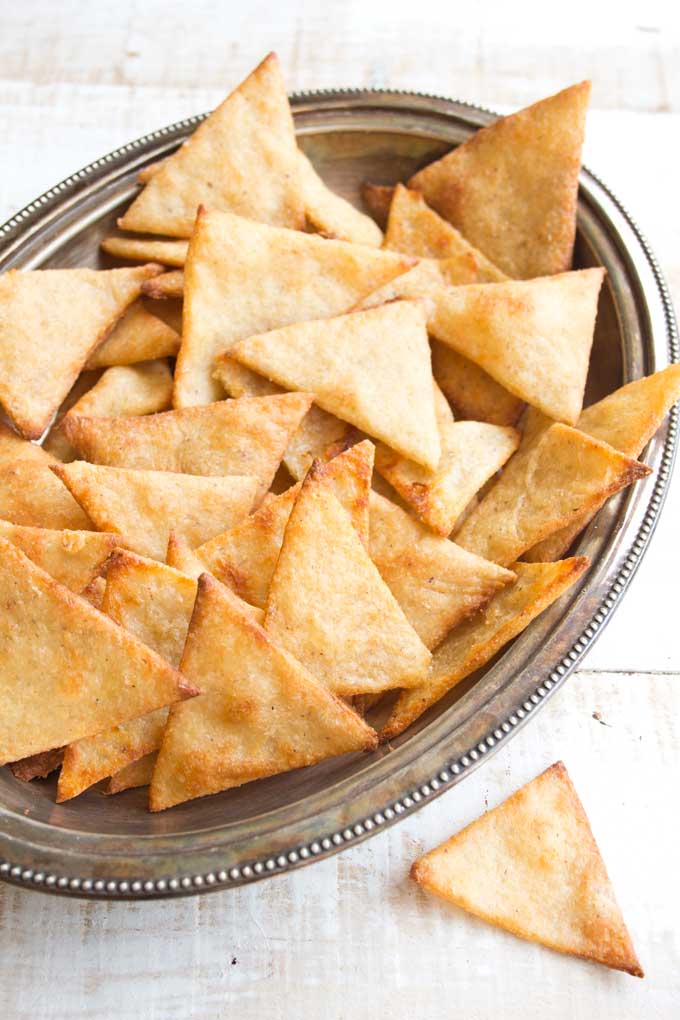 These tortilla chips are crispy, crunchy, cheesy-spicy and perfect for snacks and also this item is one of my favorite Keto snack recipes. These chips are made with shredded mozzarella, almond flour, psyllium husk powder, a pinch of salt, and some other seasonings that snacks are best for weight loss and great for nachos! Totally low on carb and keto-friendly, also kid-friendly too!
Get the recipe here.
---
These are some collected healthy keto snack recipes for make ahead and make for a crowd, choose any recipes that you like and make that at your home. If you like this post keep share with all. You can subscribe to my blog to get all upcoming recipes while published. Also, comment to me which recipes are your favorite and why…
SHARING IS CARING!
FACEBOOK | TWITTER | PINTEREST
Do you like this post and read it later? SAVE this pin to your favorite board on Pinterest!