If you are looking for a cocktail to beat the scorching heat of summer, then you have come to the right place. Try these 15 easy fruit cocktail recipes for summer, I promise you won't have to look for anything else.
I found some bloggers' recipes on the internet which I hope you will like very much. So let's get started about fruity cocktail recipes for summer.
Basil Berry Daiquiri Cocktail Recipe
Get ready for Party! This Basil Berry Daiquiri Cocktail recipe is an easy summer cocktail for any summer parties.
Get the recipe: Home Cooking Memories
---
Frisky Whiskey
This cocktail is made with fresh orange juice, simple syrup, and Irish whiskey that can perfect for a party. Let's try.
Get the recipe: Liquor.com
---
Pineapple Sage Mojito Recipe
In summer, you can enjoy a sweet Pineapple Sage Mojito. This sweet and refreshing cocktail is perfect for any backyard barbecues and dinner parties.
Get the recipe: Flour on my Face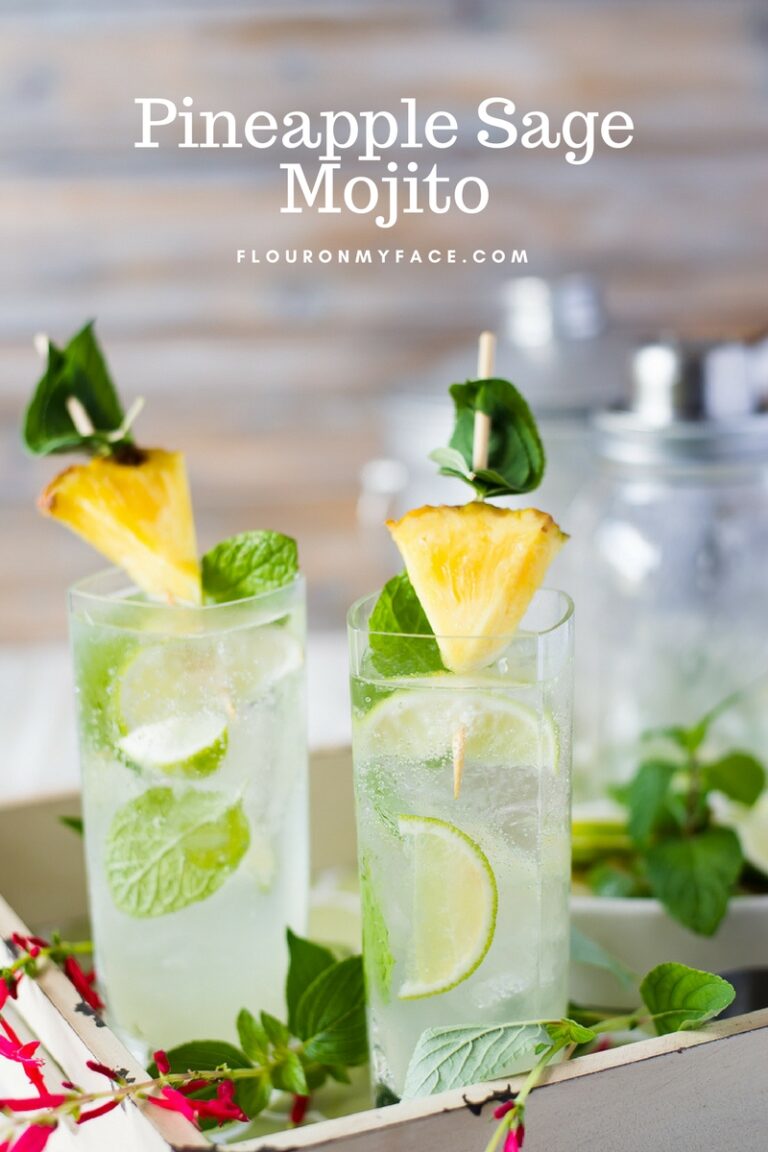 ---
Classic Moscow Mule
This strong ginger flavor Moscow Mules are not only perfect for summer days, but they are also good for any holiday. It has a balanced taste on spicy, sweet & strong that makes this drink awesome.
Get the recipe: Cookie + Kate
---
Red White & Blue Daiquiri
This Red White & Blue Daiquiri is perfect for any Memorial Day and also for the 4th of July. This patriotic drink can be served at any summer party.
Get the recipe: Kleinworth & Co.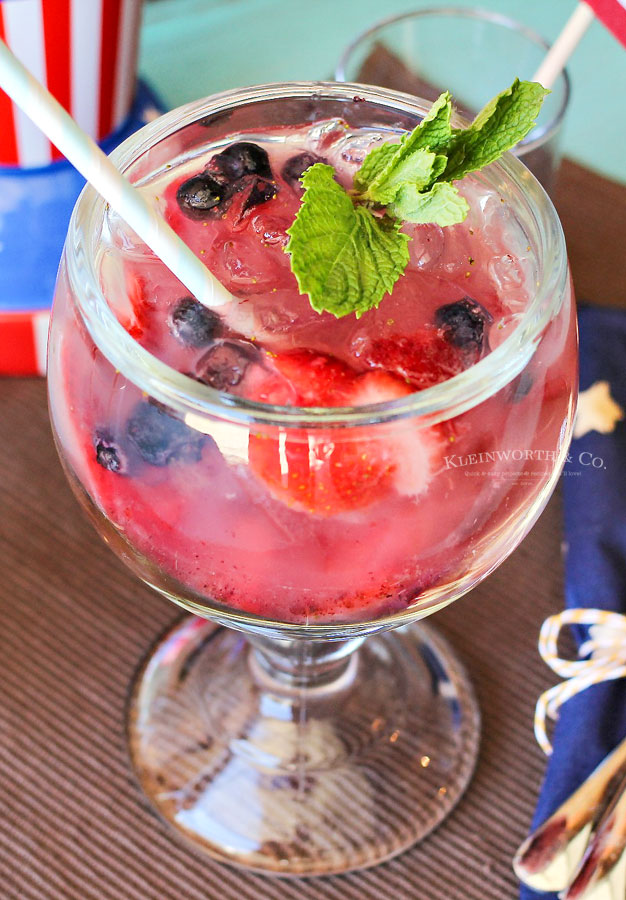 ---
Star-Spangled Spritzer
This awesome drink made with grenadine, Orange Juice/Pineapple Juice, and Sparkling White Wine is a refreshing sip for any hot summer day. Also, it can be served on the 4th of July.
Get the recipe: Celebrating Everyday Life
---
Copycat Frozen Bahamarita
This Frozen Margarita recipe made with Tequila, kiwi, strawberry, and mango ice can be hit on any summer party. You can skip the alcohol to make a virgin version of this Copycat Frozen Bahamarita.
Get the recipe: Carvings of a Lunatic
---
Strawberry Ginger Cocktail Recipe
To make your summer pool party or barbecue hit, try this Strawberry Ginger Cocktail. The taste of this cocktail can create a rocking atmosphere at your party.
Get the recipe: Ann's Entitled Life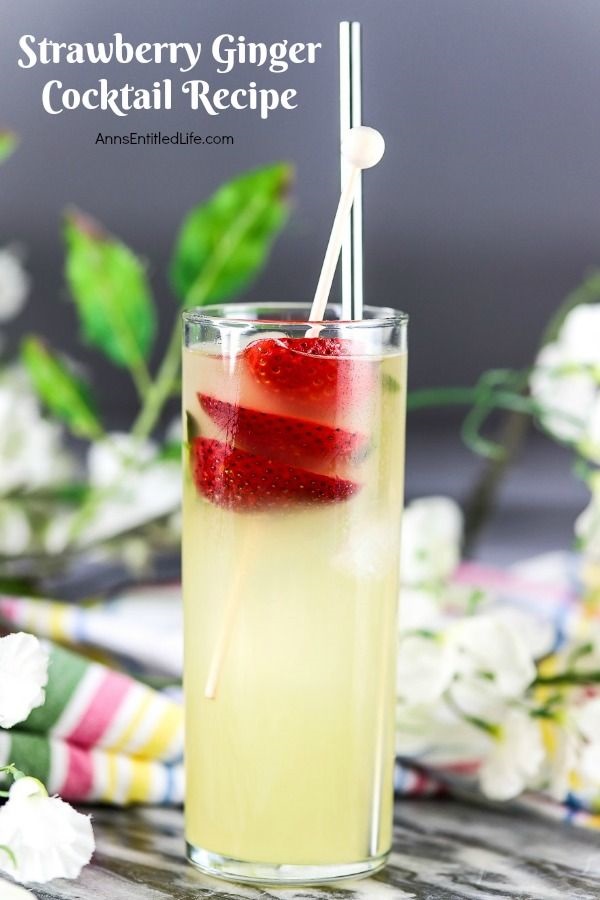 ---
Virgin Mojito Recipe
If you want to arrange a family party in summer together with your children, this awesome mojito must be a perfect for that. This non-alcoholic drink has a refreshing mint flavor and strong sparkling water to refresh your mind and body.
Get the recipe: Food Recipe
---
Raspberry Sorbet Wine Spritzer
This raspberry sorbet wine spritzer is pretty, refreshing, and delicious for a summer party. Also, you can serve this on any summer day.
Get the recipe: Dizzy Busy Hungry
---
Pear and Elderflower Martini Recipe
This pear and elderflower martini are so simple and refreshing made with Grey Goose Pear Vodka, St. Germain Elderflower, Prosecco, and Brown Sugar. Try this.
Get the recipe: Our Crafty Mom
---
Watermelon Margaritas
This naturally sweet watermelon margarita is also made from free ingredients like watermelon juice, lemon juice, and silver tequila. It's the best drink for any little home party.
Get the recipe: Minimalist Baker
---
Sugar-Free Blue Mermaid Vodka Granita
This sugar-free mermaid vodka granita is perfect for any summer evening. To control your carbohydrate level, it uses Torani sugar-free syrup. So don't think too much and just enjoy it.
Get the recipe: Low Carb Delish
---
Lavender Blackberry Moonshine Recipe
I think this Lavender Blackberry Moonshine recipe is one and only that like by Priyanka. This has a unique taste and blows you on a summer day.
Get the recipe: Taylor Bradford
---
Blood Martini
The blood martini is a great drink for Halloween parties but you can serve in summer also. Because there is no perfect time to take any cocktail that I think. Just enjoy!
Get the recipe: The Spruce Eats
---
Here are some more drinks that you may like:
If you like this article about fruity cocktail recipes for summer, please share it with your friends on Pinterest and Twitter. Also, you can subscribe to my blog to get all the latest recipes first on your mobile.
SHARING IS CARING!
FACEBOOK | TWITTER | PINTEREST
Did you like this article and make it later at home? SAVE this pin to your favorite board on Pinterest!