I know you all are super excited to celebrate the 4th of July. Fireworks, casual parties, barbecues are the things that we prefer to celebrate with our friends and families. But what about the recipes? Here I give some 4th of July recipes that you can select for your patriotic holiday.
Here are 21 easy 4th of July recipes that your whole family and friends will love. So, be ready to enjoy lots of mouth-watering foods on this patriotic holiday. Here you can get from appetizers to main dishes and desserts also. Let's begin.
1. Red White Blue Fruit Salad for 4th July
This red white blue colorful fruit salad is a better way to celebrate the 4th of July or any holiday. Juicy and delicious these salads keep you healthy and it makes fun this healthy salad recipe.
Get the recipe here.
---
2. Red White and Blue Trifle
This red white and blue trifle are so delicious and make with 3 layered –homemade pound cake, raspberry, blueberries and mascarpone whip. To celebrate the patriotic day this dessert recipe is the best!
Get the recipe here.
---
3. Charred Corn with Rosemary Grilled Pizza
This vegetable corn pizza with rosemary flavor is perfect for enjoying any occasion or any patriotic day!
Get the recipe here.
---
4. Berry Feta Salad with Strawberry Poppy Seed Dressing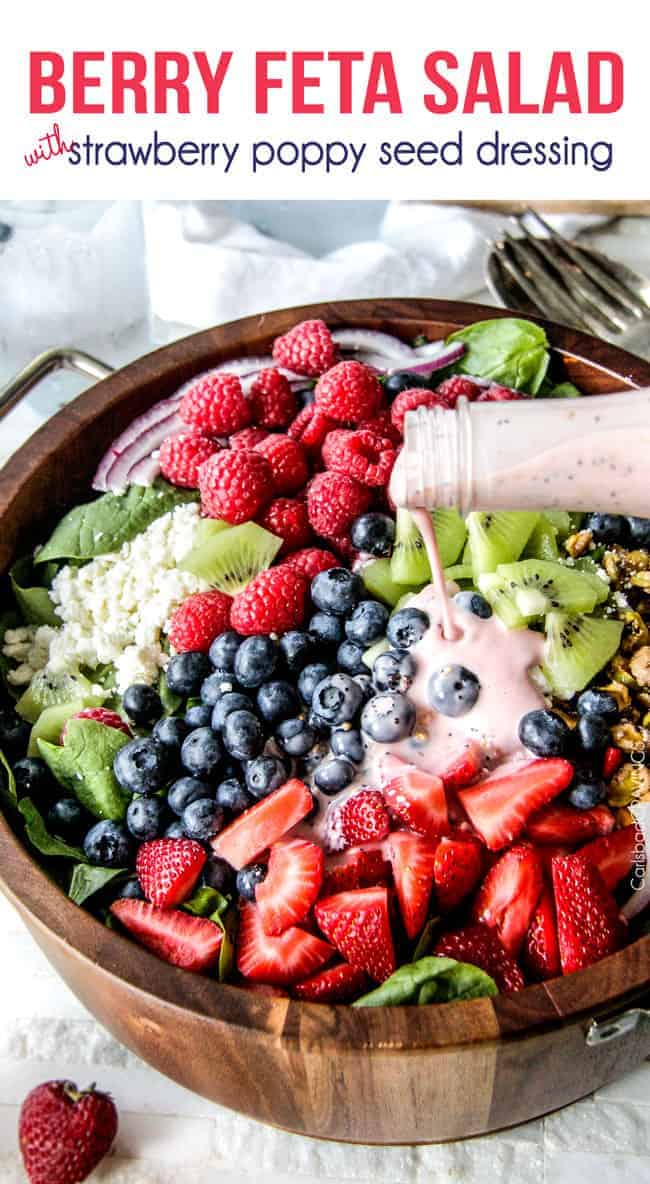 This berry salad is not salad, this salad loaded with many fresh and juicy healthy fruits and nuts that perfect for celebration at lunch!
Get the recipe here.
---
5. Fajita Burgers
Looking for snacks to enjoy the holidays? These fajita burgers are perfect with lots of flavours to celebrate any occasion or party.
Get the recipe here.
---
6. Firework Sugar Cookie Pie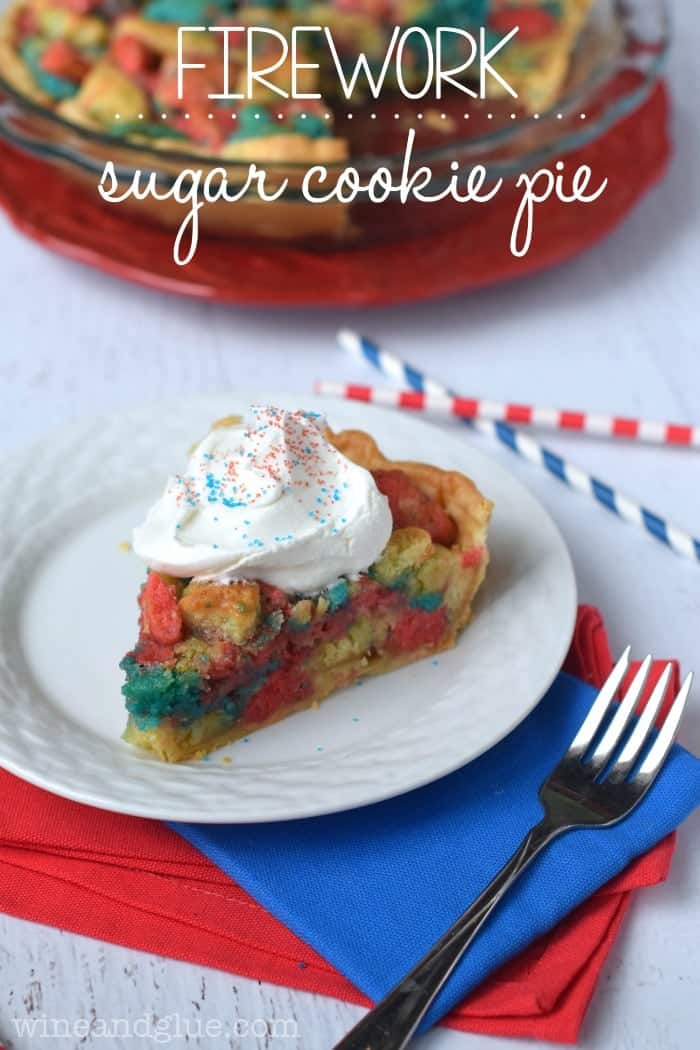 This sugar cookies pie is a delicious dessert. Soft, colorful, and the best ever cookies pie for any occasion. Especially for the 4th of July holiday, this dessert is perfect for entertaining!
Get the recipe here.
---
7. Instant Pot Pulled Pork Sandwiches Recipe
This instant pot pulled pork is a quick and easy to prepare the recipe to make a crowd. Serve this delicious recipe with creamy salad dressing and air fryer chips!
Get the recipe here.
---
8. Cucumber Punch
This cucumber punch drink is a very light, simple, and refreshing drink. To celebrate any holiday like memorial day, 4th of July, or any other patriotic day, this drink is perfect for you and your family!
Get the recipe here.
---
9. Greek Lemon Orzo Salad
For hot summer this Greek lemon orzo salad is the best. Simple, refreshing, light, and high in protein this salad is great for lunch.
Get the recipe here.
---
10. Crock Pot Baked Beans Recipe
This crockpot baked beans recipe is a perfect side dish weeknight meal that best serves with tandoori roti, rice, etc. This recipe one of my favorite 4th of July recipes to enjoy the dinner!
Get the recipe here.
---
11. Raspberry Icebox Cookies
These raspberry icebox cookies are so delicious and so tasty that they will best for celebrating the 4th of July or any patriotic day.
Get the recipe here.
---
12. Bacon Corn Relish
To celebrate dinner on this 4th of July? This bacon corn relish is the perfect dinner meal for your family. Easy to prepare and best with any dishes, must try!
Get the recipe here.
---
13. 10 Minutes Maple Crusted Salmon
This maple glazed salmon recipe is just ready within 15 minutes. Crispy and flavourful this salmon meal goes well with rice and veggies. This recipe is one of my other favorite 4th of July recipes.
Get the recipe here.
---
14. Patriotic Ice Cream Soda
This fun and refreshing recipe that you can take this on any holiday or occasion. This recipe you can call this as a dessert or as a drink whatever you like.
Get the recipe here.
---
15. Slow Cooker BBQ Ribs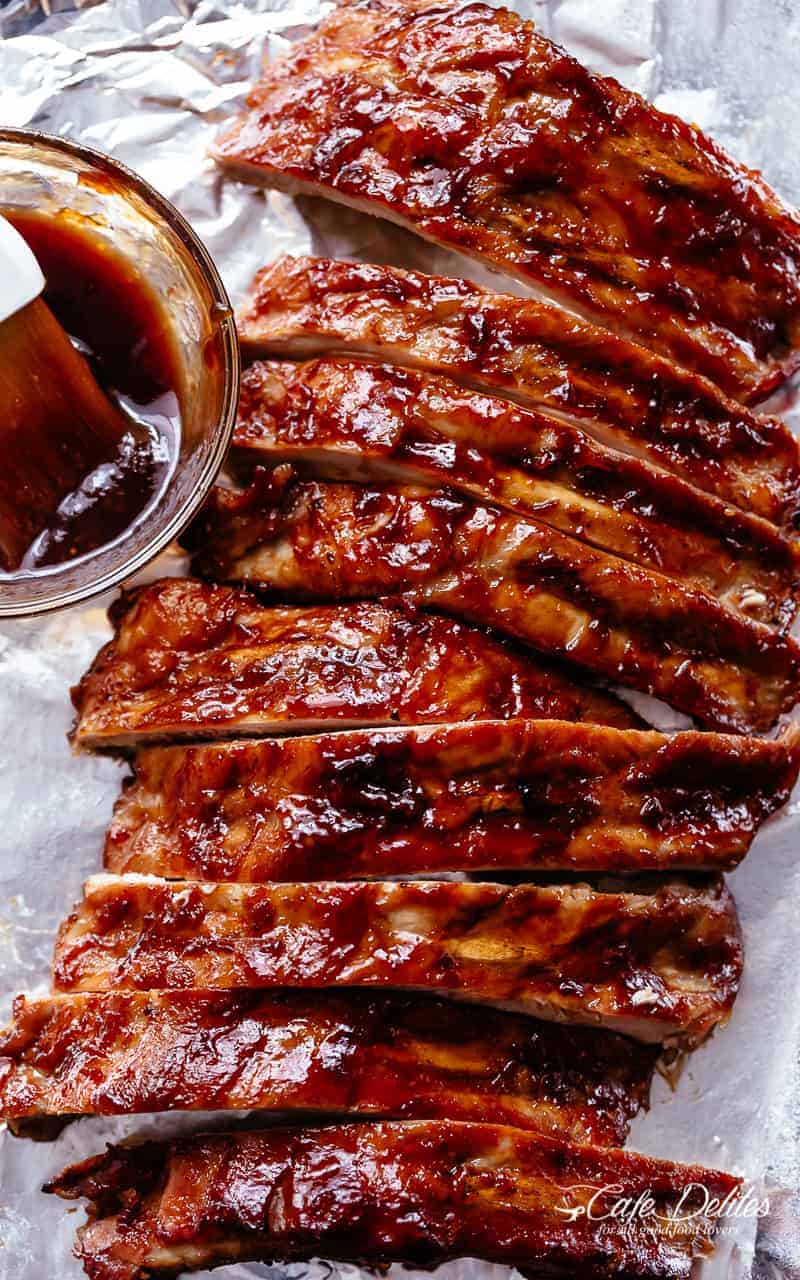 Slow cooker bbq ribs are so delicious and juicy. This is the perfect dish for a weeknight dinner and holidays.
Get the recipe here.
---
16. Jello Shots Recipe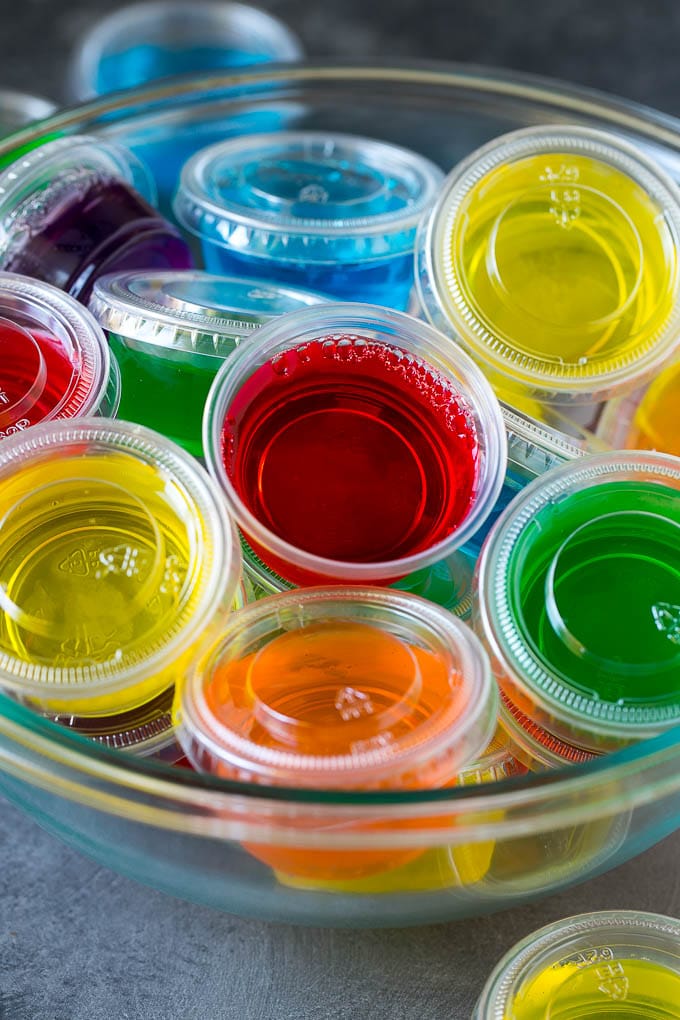 To gathering a party or want to make a crowd these fruit flavourful jello shots are the best!
Get the recipe here.
---
17. Greek Yogurt Coleslaw
This coleslaw is classic, made with green cabbage, carrot with creamy dressing recipe mayonnaise. If you are looking for strong, healthy coleslaw that plays beautifully with all the burgers, sandwiches and hotdogs make at home, here it is. This homemade coleslaw is ready within 10 minutes at home.
Get the recipe here.
---
18. American Flag Marshmallow Pops
American flag marshmallow pops are so tasty and fun dessert for 4th of July, you will love this recipe after taste.
Get the recipe here.
---
19. Bacon Jalapeno Deviled Eggs
These Deviled Eggs made with bacon and jalapeno es really delicious and perfect for any holiday.
Get the recipe here.
---
20. Patriotic Hot Fudge Cheesecake Trifles
These mini trifles are so much fun to serve at summer parties and holidays! To celebrate your 4th of July, try these trifles.
Get the recipe here.
---
21. Red White Blueberry Margaritas
This margarita recipe is so easy to make and also perfect for any patriotic holiday.
Get the recipe here.
---
I think you like these recipes also:
---
If you like this article about the 4th of July recipes, please share it with your friends on Pinterest and Twitter. Also, you can subscribe to my blog to get all the latest recipes first on your mobile.
SHARING IS CARING!
FACEBOOK | TWITTER | PINTEREST
Did you like this article and make it later at home? SAVE this pin to your favorite board on Pinterest!