If you are looking for Keto Crockpot recipes, you are in the right place. All these recipes are very tasty and very easy to make. We know that recipes made with slow cooker processes are always delicious. So let's take a look at all the recipes.
You can plan a weekly meal by rolling out these low carb keto recipes. Also, you get all the keto-friendly recipes here.
[jetpack_subscription_form subscribe_placeholder="Email Address" show_subscribers_total="false" button_on_newline="true" custom_font_size="16px" custom_border_radius="0″ custom_border_weight="1″ custom_padding="15″ custom_spacing="10″ submit_button_classes="has-text-color has-background-color has-background has-vivid-red-background-color" email_field_classes="" show_only_email_and_button="true"]
---
Lemon Garlic Chicken
This slow cooker lemon garlic chicken one of the delicious slow cooker recipes. It's made with fresh lemon, garlic, and few herbs that give it a great taste.
Get the recipe on No. 2 Pencil
---
Shredded Chicken Chili
Keto Crockpot White Shredded Chicken Chili that made with chicken, creamy cheese, and a hint of spice is keto comfort food and sure to become a favorite dish!
Get the recipe on Word To Your Mother Blog
---
Sausage, Beans & Greens
This Crockpot Sausage, Beans, and Greens is so tasty and healthy recipe. It also freezes well, so don't be tensed to make it a double quantity.
Get the recipe on Kalyn's Kitchen
---
Jalapeno Popper Chicken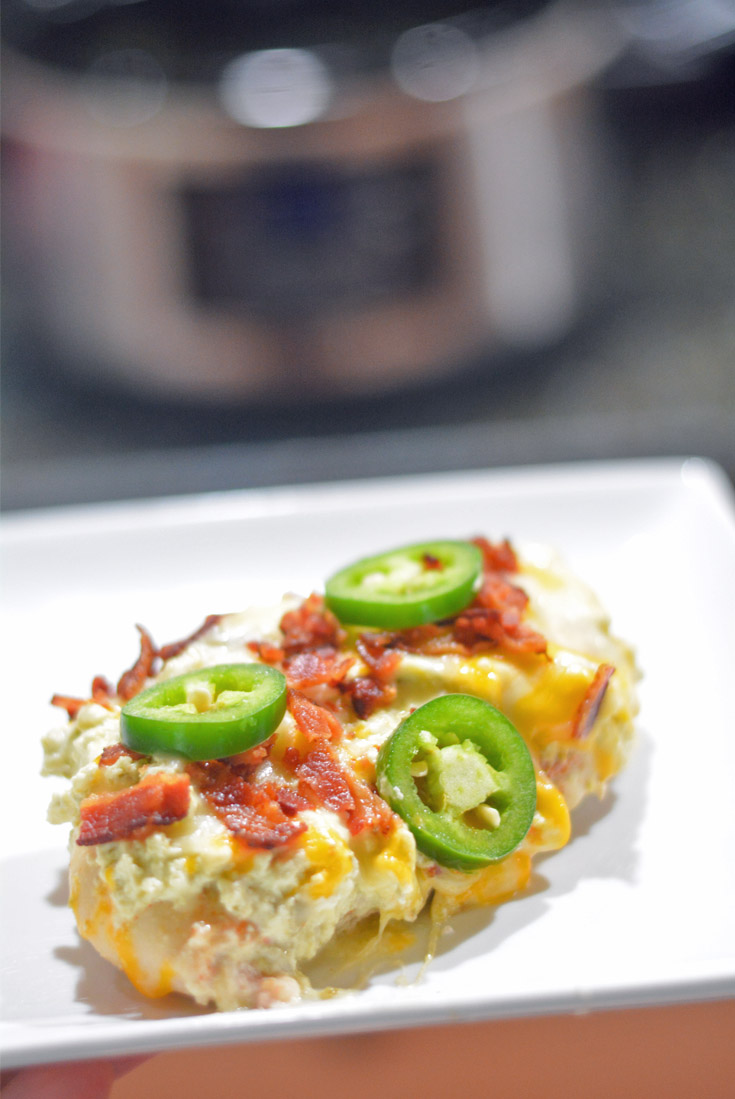 This Slow Cooker Jalapeño Popper Chicken is really delicious and incredibly easy to make. Every bite is loaded with flavors that you like. It's also a keto-friendly dish.
Get the recipe on Mommy's Fabulous Finds
---
Keto Crack Chicken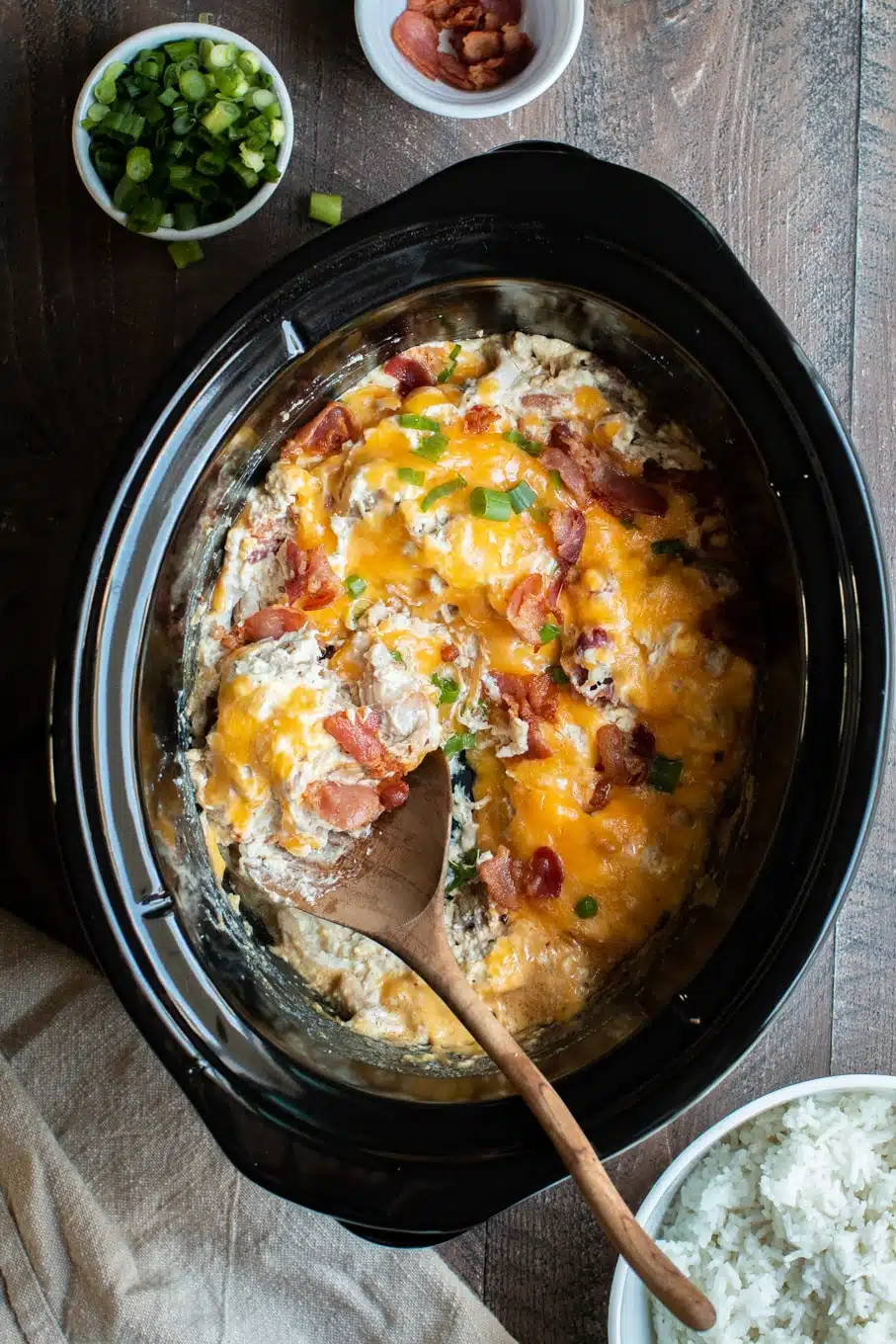 This Slow Cooker Crack Chicken is filled with bacon, cheese, and ranch dressing is really good in taste and also very easy to make.
Get the recipe on The Magical Slow Cooker
---
Garlic Chipotle Lime Chicken
This super simple slow cooker garlic chipotle lime chicken is a very tasty, paleo, low carb dish that can be tossed in a slow cooker at a snap. Set and forget about crockpot dinner with it instant pot slow cooker directions.
Get the full recipe on Beauty And The Foodie
---
Chicken Marsala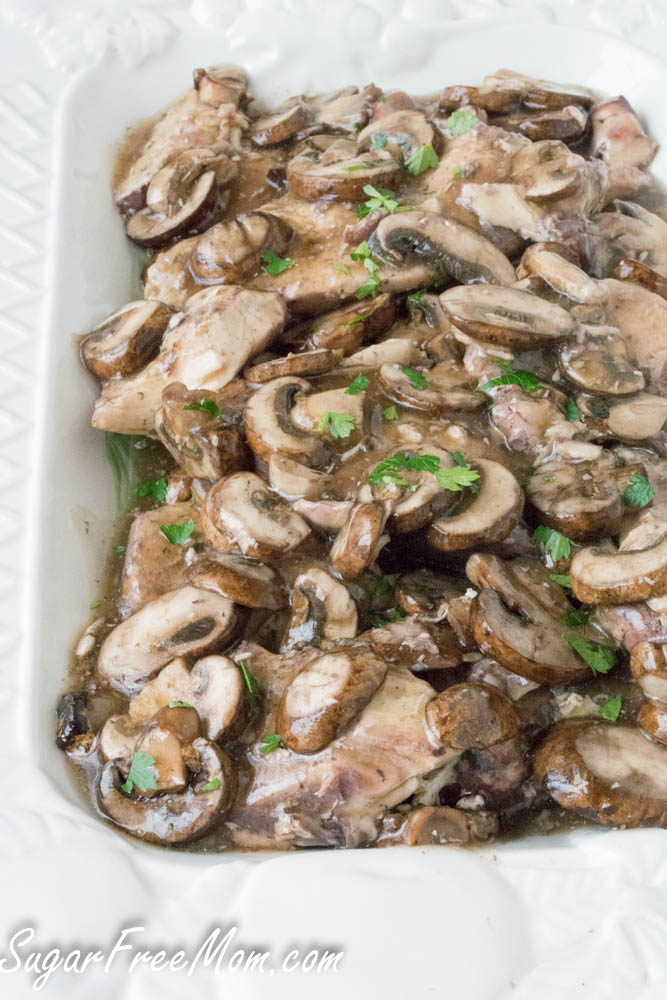 Get the full recipe on Sugar Free Mom
---
Salsa & Cheese Chicken
This Keto Diet approved Crockpot Salsa Chicken that is topped with cheese and made with only 3 ingredients. This slow cooker recipe is so easy to make and the taste is liked by all.
Get the details Stock Piling Moms
---
Lemon Chicken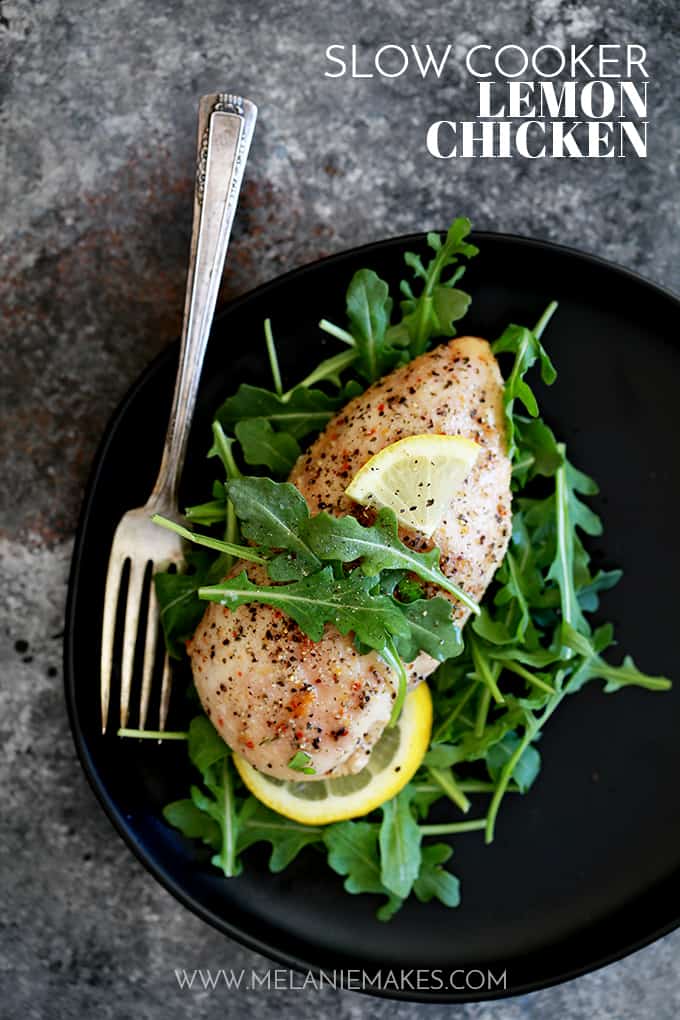 This flavorful Slow Cooker Lemon Chicken takes just five minutes to prepare and made with just four ingredients. In your busiest weeknights prepare this for dinner because it is so simple.
Get the details on Melanie Makes 
---
Lemon Butter Garlic Chicken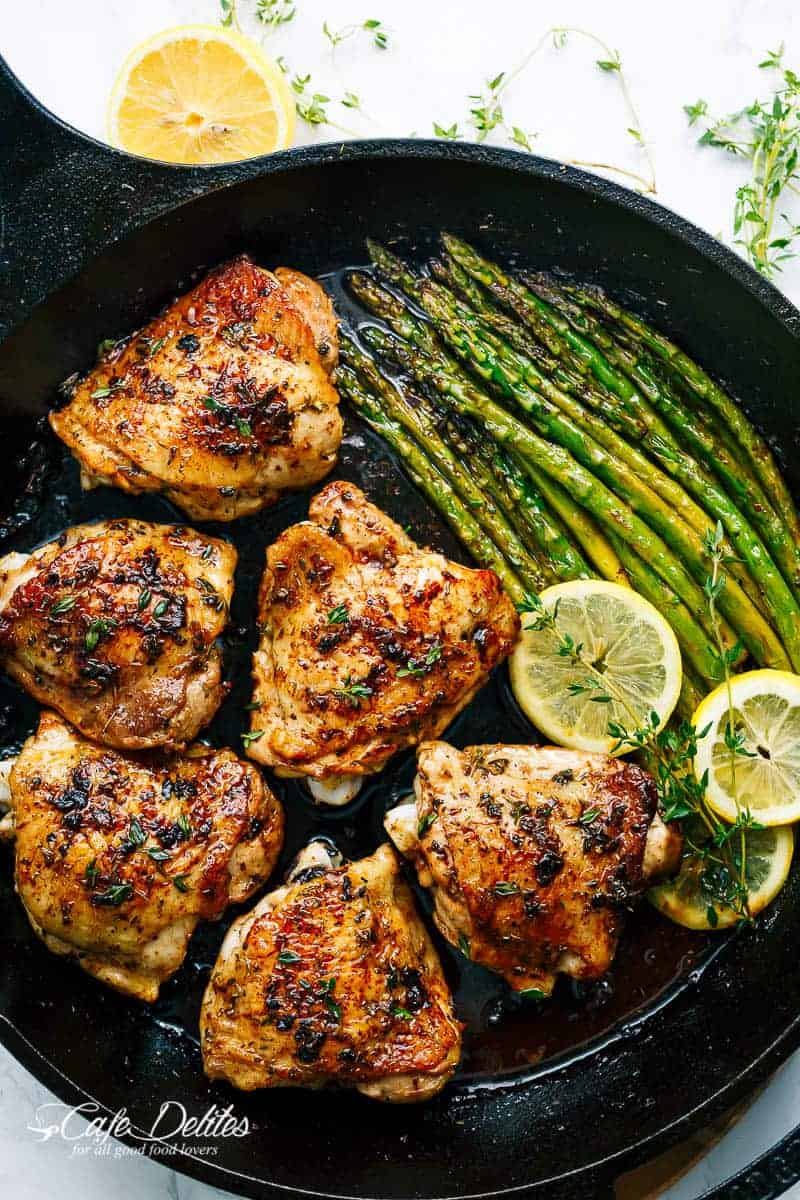 This One Pan Garlicky Lemon Butter Chicken Asparagus is another incredibly easy recipe that I ever found. Try this once.
Get the recipe on Cafe Delites
---
Pepper Jack Chicken
This Crock Pot Pepper Jack Chicken is one of our family's favorite slow cooker dinner recipes. It is a super simple one-pot crockpot meal.
Get the recipe on Recipes That Crock
---
5-Ingredient Slow Cooker Steak Fajitas
The title tells all the things. This slow cooker or pressure cooker steak fajitas recipe made with just 5 ingredients. It is very easy to make and has low carbohydrates.
Get the recipe on Fit Slow Cooker Queen
---
Slow Cooker BBQ Burritos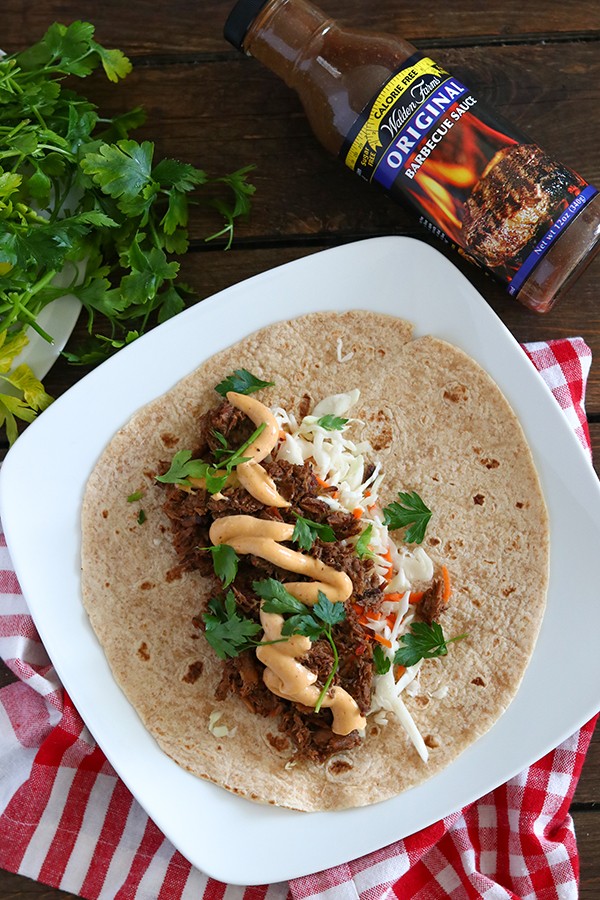 These BBQ Burritos made with a healthier sauce and perfect for any lunch or dinner. It has a low carbohydrate level and also sugar-free.
Get the recipe on Tastaholics
---
Creamy Tuscan Garlic Chicken
This Creamy Tuscan garlic chicken is made in a slow cooker process and also very tasty. You only need 15 minutes to make this recipe.
Get the full recipe on Wholesome Yum
---
Keto Mexican Lasagna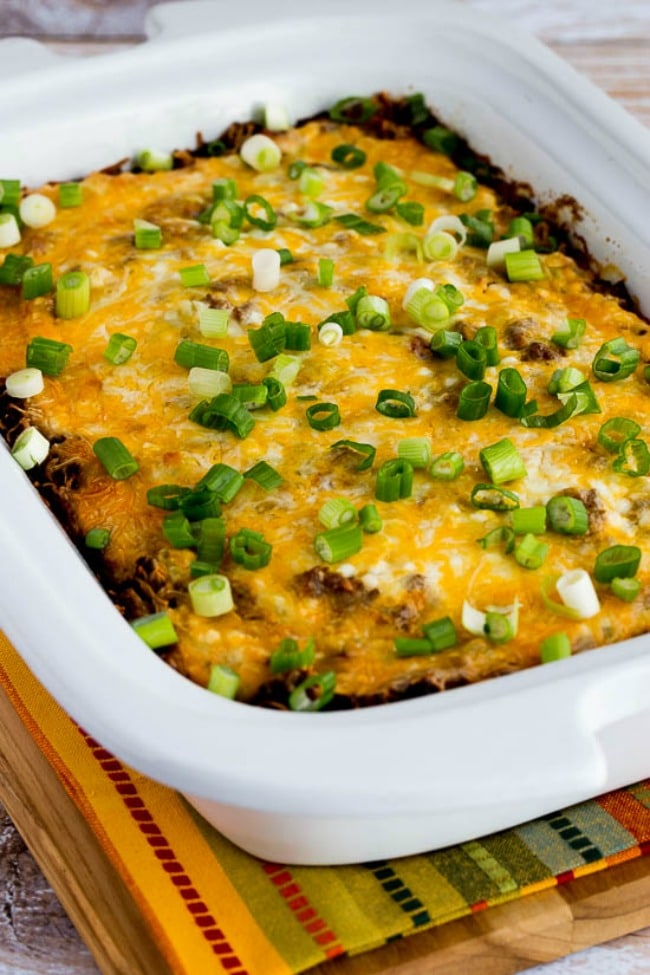 This delicious Slow Cooker Low-Carb Mexican Lasagna Casserole made in low carb tortillas. If you try this crockpot recipe, surely want to repeat.
Get the recipe on Kalyn's Kitchen 
---
Chicken Fajita Soup
This Crock Pot Chicken Fajita Soup is very simple, delicious, and packed with flavor. This recipe can impress your entire family.
Get the full recipe on Eating On A Dime
---
Lemon Chicken & Mushrooms
It's another popular Keto Crockpot Recipes. Everyone loves this Keto slow cooker lemon chicken and mushrooms recipe. Give a try and let us in the comment section.
Get the recipe on Keto Summit
---
---
Collect a few more keto recipes from us:
If you like this article about keto crockpot recipes, please share it with your friends on Pinterest and Twitter. Also, you can subscribe to my blog to get all the latest recipes first on your mobile.
SHARING IS CARING!
FACEBOOK | TWITTER | PINTEREST
Did you like this article and make it later at home? SAVE this pin to your favorite board on Pinterest!