Are you looking for keto-friendly and juicy delicious air fryer chicken recipes? Here you get some amazingly delicious and healthy easy to make tender and juicy the best air fryer chicken recipes that make for a crowd.
Air-fried chicken breasts are no different from the traditionally pan-fried ones. Air-fried boneless chicken breasts that have so much crispiness, crunchiness, and juiciness that you will find in a regular fried boneless chicken, with a little oil or without any oil. All these recipes cook time for just about 20 minutes and will be ready on your table.
As I mentioned before in my post, Air Fryer Vegan Recipes, air frying is a better and healthier alternative to deep-frying because it requires very little oil so you will not need to submerge your food in oil. To make these recipes in a simple way you just need some few simple ingredients like chicken pieces, cooking spray, flour mixture, garlic powder, shallow bowls to prepare the mixer and other ingredients depending on these recipes that you'll get in your pantry kitchen and depending on the size of your chicken breast, air fry to 360-380 degrees F for about 10 minutes, always turning halfway. And immediately remove from the air fryer when done and allow the chicken to rest in a tray for about 5 minutes.
Can you cook frozen chicken in the air fryer?
If you want to cook frozen chicken in an air fryer, you will need to preheat the air fryer to around 390 degrees. The frozen chicken breast will need to cook for around 20-25 minutes. If you have more chicken breasts then do the same process for more minutes.
---
[jetpack_subscription_form subscribe_placeholder="Enter your email address" show_subscribers_total="false" button_on_newline="false" submit_button_text="Sign Up" custom_font_size="16px" custom_border_radius="0″ custom_border_weight="1″ custom_border_color="#f78da7″ custom_padding="15″ custom_spacing="10″ submit_button_classes="has-f-78-da-7-border-color has-background has-vivid-red-background-color" email_field_classes="has-f-78-da-7-border-color" show_only_email_and_button="true"]
---
So Let's go the chicken recipes that you'll love and your family too! These recipes are so simple and quick to make at home, best for game day or appetizers and make a crowd for any party or any occasion.
---
21. Air Fryer Parmesan Ranch Chicken Tenders
This parmesan ranch chicken tenders made with chicken tenders, ranch dressing, garlic, bread crumbs, parmesan cheese, and some olive oil, make this recipe so crispy, delicious and so yummy. This air fryer chicken recipe is best to enjoy any party or best for the appetizer and make for a crowd. Just ready on the table in under 15 minutes. So easy to make at home with these simple few ingredients and so flavor chicken and juicy too!
Check it here.
---
20. Dry Rub Air Fryer Chicken Wings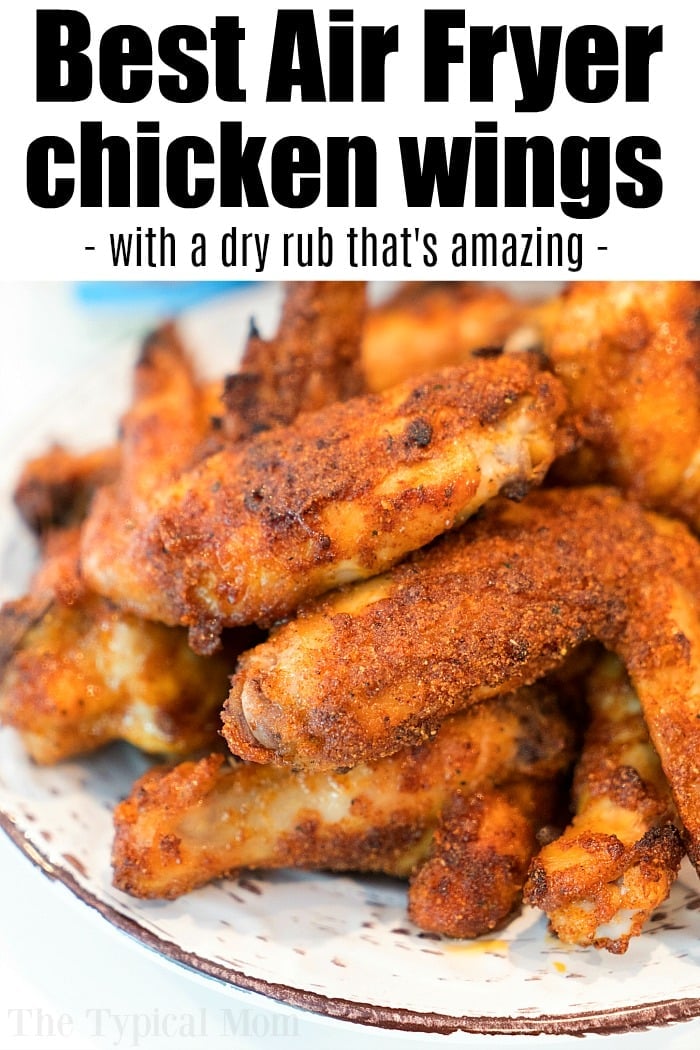 The Dry Rub Air Fryer Chicken wings are easy to make and delicious, covered with a dry rub for chicken that is amazing! Simple and flavorful without using any oil to cook them and it's the best way to go for any party appetizer or game day dish.
Check it here.
---
19. Air Fryer Chicken Cordon Bleu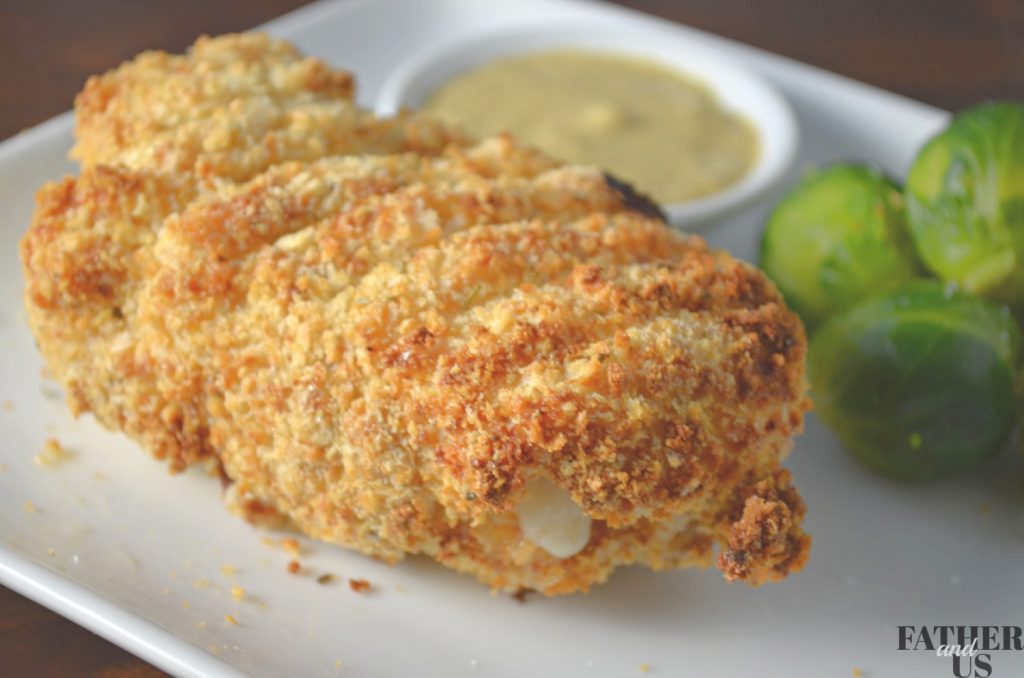 This Easy Air Fryer Chicken Cordon Bleu turned out a perfect holiday or snack! Chicken breast stuffed with swiss cheese and ham, coated with Panko bread crumbs and Air Fried to perfection. This recipe is a great healthy dish that everyone loves so much and says Awesome!
Check it here.
---
18. Air Fryer Jalapeno Popper Stuffed Chicken
Air Fryer Jalapeno Popper Stuffed Chicken is prep-ahead friendly, and on the table with a 12-minute, loaded with chicken thighs, boneless, jalapenos, cream cheese, garlic, onion powder, and some other simple seasoning blend together. Chicken lovers will love this very much, just try it at home!
Check it here.
---
17. Air Fryer Popcorn Chicken
This Chicken popcorn in the air fryer recipe is just the best appetizers or snacks or makes a crowd dish. So easy to make at home with some simple ingredients. There are a few rare unicorn recipes that we all love and agree to make over and over again. And this recipe is one of those rare unicorn recipes and my favorite too!
Check it here.
---
16. Air Fried Chicken Drumsticks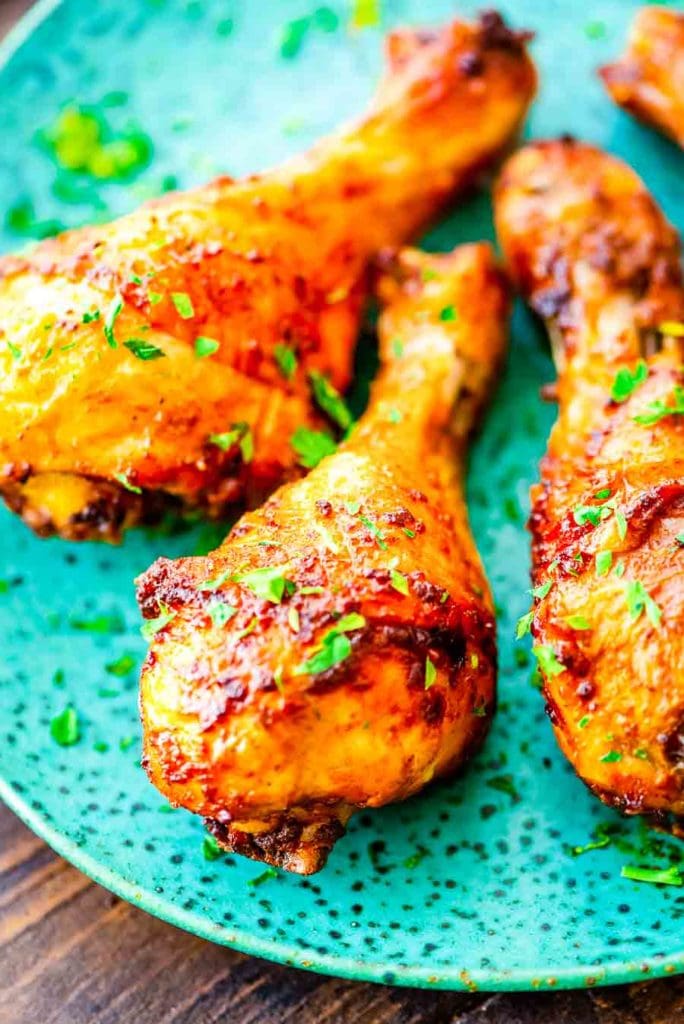 Looking for the perfect game day or party appetizer? Take a peek at my finger-licking good gluten-free air fried chicken drumsticks. These gluten-free beauties taste just as amazing as they look.
Check it here.
---
15. Air Fryer BBQ Chicken Wings
Easy and ready in 30 minutes, these BBQ Air fryer chicken wings are great for a party and for a family dinner! Air Fryer Honey BBQ Fried Chicken Wings is a quick and easy recipe for crispy and crunchy wings and dipped in your favorite sauce – it's just an amazing mouth-watering recipe.
Check it here.
---
14. Parmesan Breaded Air Fryer Chicken Tenders
These golden crunchy easy Parmesan Breaded Air Fryer Chicken Tenders are ready in under 15 mins so it makes a great weeknight supper, brunch treat or snack. Serve with some baked fries, a simple salad or some mac and cheese.
Check it here.
---
13. Air Fryer Chicken Nuggets (Whole30)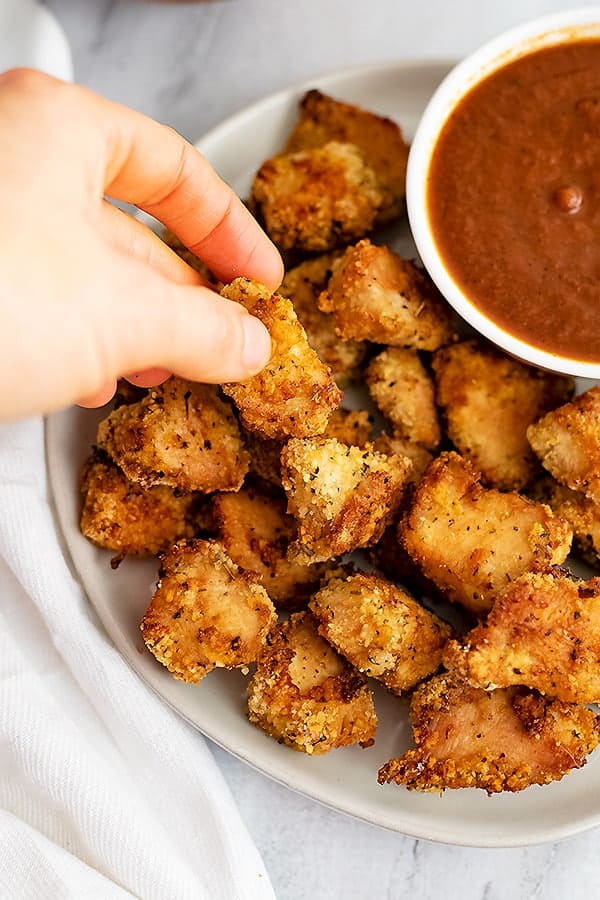 Air fryer chicken nuggets are going to become a family favorite! These healthy chicken nuggets are baked in the air fryer and get a crispy, golden, crunchy coating without added oil! Made with almond flour and arrowroot powder, these chicken nuggets are gluten-free, egg-free, grain-free, paleo, low carb and Whole30 friendly!
Check it here.
---
12. Parmigiano Reggiano Garlic Parmesan Chicken Strips
This simple and quick recipe, Parmigiano Reggiano Garlic Parmesan Chicken Strips in the Air Fryer is just delicious with melted cheese and gets lots of flavors. On a busy day, this simple and quick recipe makes your day so flavorful and you just refresh yourself with this healthy delicious recipe.
Check it here.
---
11. Nashville Chicken
The flavor is incredible and the best part is that it's cooked so quickly in the air fryer.  This Nashville chicken is juicy, crispy and delicious fried chicken brushed with hot sauce for a delicious dinner or best for celebrating any occasions. Using the air fryer means the chicken is super crispy without the mess and effort of deep-frying.
Check it here.
---
10. Air Fryer Keto Fried Chicken
The best low carb keto air fryer fried chicken ever! This keto fried chicken is so crispy that you won't believe it. The secret to this air fryer fried chicken is the perfect grain-free breading and so much delicious with juice too!
Check it out here.
---
9. Air Fryer Chicken with No Breading
This Air Fryer Chicken with no breading is a deliciously punchy mayonnaise-based marinade. With tangy dijon, you are going to turn to this recipe again and again. Make this air fryer recipe for dinner, and chicken leftover for recipes and other meal prep for the week.
Check it here.
---
8. Double Crunch Chicken Drumsticks
Double Crunch Chicken Drumsticks – These chicken drumsticks are super crunchy on the outside and moist, soft and tender on the inside, packed with flavor! Make them in the air fryer or the oven! It's Panko that gives the chicken such a nice crunch with single-layer coating and the handful of seasonings make the chicken so flavorful and delicious!
Check it here.
---
7. Air Fryer Keto Chicken Tenders
This Keto Fried Chicken almond flour recipe will make the perfect Keto fried drumsticks, Keto fried chicken breast or low-carb chicken tenders. Easy to make at home and not so hard to cook this recipe It's perfect for healthier meals that taste amazing and good for a delicious healthy dinner.
Check it here.
---
5. Air Fryer Ground Chicken Meatballs
These addictive ground chicken meatballs are always a hit because they taste so delicious. These chicken meatballs are a simple dish that is healthy and packed with lots of sweet and sour flavors. These low-fat chicken meatballs are low cost and make a healthy option for budget entertaining.
Check it here.
---
4. Air Fryer Chicken Breasts
Air Fryer Chicken Breasts are made juicy, super tender, and wonderfully delicious chicken breasts in the Air Fryer! This basic Air Fryer chicken breast recipe is quick, healthy, and can be prepped ahead of time.
Check it here.
---
3. Air Fryer Chicken Parmesan
Looking for a healthier way to make Chicken Parmesan? We have it! The chicken is nice and juicy and the Parmesan coating is crispy. You only need a few simple ingredients and 15 minutes to get this chicken dinner on the table. This is an easy dinner in your Air Fryer and the whole family is going to love it.
Check it here.
---
2. Air Fryer Sesame Chicken
Sesame Chicken is a great weeknight dish because it uses basic pantry ingredients and just ready within about 30 minutes on the table. For a quick meal, this recipe is the best and makes so easy, quick, and doesn't make a huge mess of your kitchen. Pieces of tender chicken are coated in egg and cornstarch and then fried to a crispy crunch and tossed in a savory-sweet, sticky sauce that is so good. Serve this recipe with white rice and some steamed vegetables and for a perfect easy meal.
Check it here.
---
1. Healthy Crispy Chicken
Air fryer chicken breast with parmesan is crispy, deliciously moist and best of all healthy! Your family will love it and the recipe is so easy, it will go on your list of easy weeknight dinners!
Check it here.
---
Trending on Crispyfoodidea:
If your like this article keep share with all and want more article like this to subscribe to my blog and hit the notification so that all upcoming recipes you will get first while published.
SHARING IS CARING!
FACEBOOK | TWITTER | PINTEREST
Did you like this article and make it later at home? SAVE this pin to your favorite board on Pinterest!