If you're looking for something easy to make on your keto diet and low in carb both? These healthy easy keto casserole recipes are the best way to go! Easy to make and many of these recipes are ready within 30 minutes, good for any meal prep, breakfast, lunch and dinner! Keto-friendly, low in carb with gluten-free! You can make most casseroles ahead of time, which is perfect for when you're so busy in your work.
Casserole!
These casseroles are the best way to give most of the time of your family or your work. So easy to make these casserole recipes at home and the best way to lose your fat fast.
Prep your ketogenic casserole recipes at home and serve hot with your family and friends.
Leftovers?
Sometimes I feel like leftovers are even better for the next day because they get more flavors. Reheat these low carb casseroles the next day for an easy lunch or dinner meal prep.
Here I'm sharing some delicious and healthy keto casserole recipes like pizza, cheeseburgers, lasagna or taco pie, etc up to chicken, veggies, etc casserole recipes.
---
[jetpack_subscription_form subscribe_placeholder="Enter your email address" show_subscribers_total="false" button_on_newline="false" submit_button_text="Sign Up" custom_font_size="16px" custom_border_radius="0″ custom_border_weight="1″ custom_border_color="#f78da7″ custom_padding="15″ custom_spacing="10″ submit_button_classes="has-f-78-da-7-border-color has-background has-vivid-red-background-color" email_field_classes="has-f-78-da-7-border-color" show_only_email_and_button="true"]
---
Choose your best and comfort recipes and make them at home!
27. Keto Broccoli Cheese Casserole
This Keto Broccoli Cheese Casserole is a low-carb, keto-friendly, healthy loaded with broccoli, cream cheese, butter, almond milk, mozzarella cheese, and some few simple ingredients make that recipe so delicious and best comfort food that the whole family will enjoy. This casserole recipe just ready within 30 minutes and best for weight loss for beginners.
Get the recipe here.
26. Low Carb Meatball Keto Casserole Recipe
Cheesy Meatball Casserole is a great dinner recipe that everyone will love very much. Packed with spinach and creamy tomato sauce and covered in melty cheese. It just melts your mouth, keto-friendly low carb comforting food best for dinner.
Get the recipe here.
---
25. Keto Low Carb Pizza Casserole
This Low Carb Pizza Casserole is my favorite recipe ever. Packed with all of the flavors of pizza, sauce, pepperoni, sausage, mushrooms, peppers, and lots and lots of cheese this delicious pizza casserole skips the traditional pasta and substitutes it with cauliflower. It is a keto-friendly casserole dish with easy to make at home and gluten-free!
Get the recipe here.
---
24. Keto Cheeseburger Casserole Recipe
This casserole is delicious, in a delightfully non-gourmet sort of way and filling and makes a wonderful low carb alternative to a cheeseburger. Kids and keto-friendly with lots of flavors. Also, you can add any veggies for healthy nutrition.
Get the recipe here.
---
23. Keto Loaded Cauliflower Casserole
Looking for a cauliflower recipe? Here you'll get loaded cauliflower recipe packed with cauliflower, butter, cheese, chives and bacon with seasoning, just ready within 20 minutes, you can add rice also. The ultimate Instant pot low carb and keto-friendly side comfort food for your diet. With cream cheese the recipe is so tasty, try this recipe today as a meal at lunch or dinner.
Get the recipe here.
---
22. BBQ Chicken Keto Casserole Recipe
This BBQ Keto Chicken Casserole with Bacon and Cheese is just delicious and so easy to make recipe! My entire family loved it and is going to become a family favorite.
Get the recipe here.
---
21. Low Carb Keto Chicken Cordon Bleu Casserole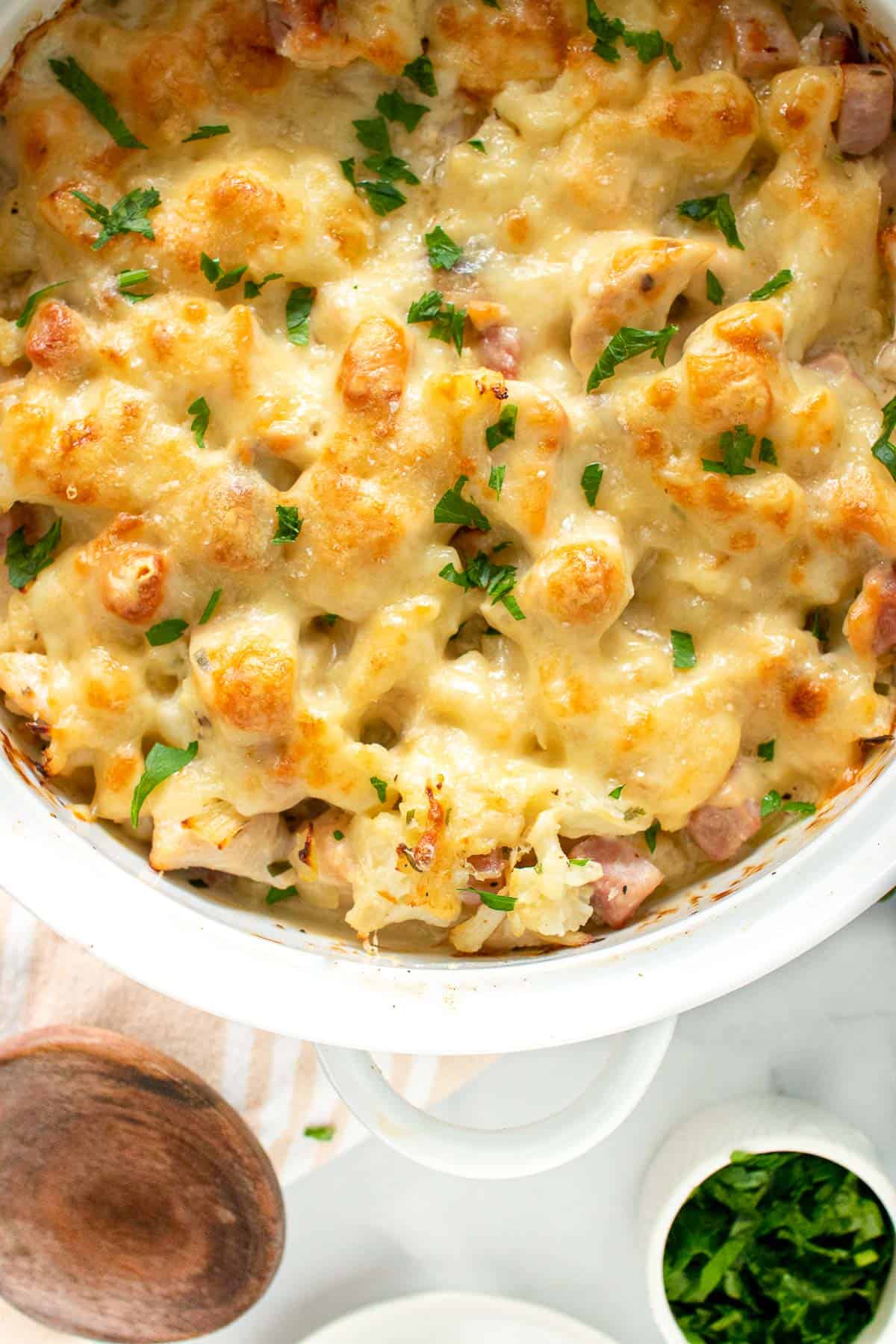 This Chicken Cordon Bleu Casserole is so much easier to make and it's low carb, keto, gluten-free, grain-free, sugar-free. Loaded with chicken stuffed with ham, swiss cheese, and other ingredients, best ever comforting easy main course dinner.
Get the recipe here.
---
20. Chicken and Asparagus Bake With Creamy Cheese and Curry Sauce
This Low-Carb Chicken and Asparagus Bake with Creamy Cheesy Curry Sauce, it just delicious, healthy, keto-friendly and best for a side dish or go with the main dish for dinner. Packed with boneless chicken breasts, chicken stock, olive oil, seasoning with salt and pepper, asparagus cut into 2-inch pieces, curry powder, lemon juice, cream cheese, and other few simple ingredients make the recipe so yummy and mouthwatering!
Get this recipe here.
---
19. Keto Tuna Zoodle Casserole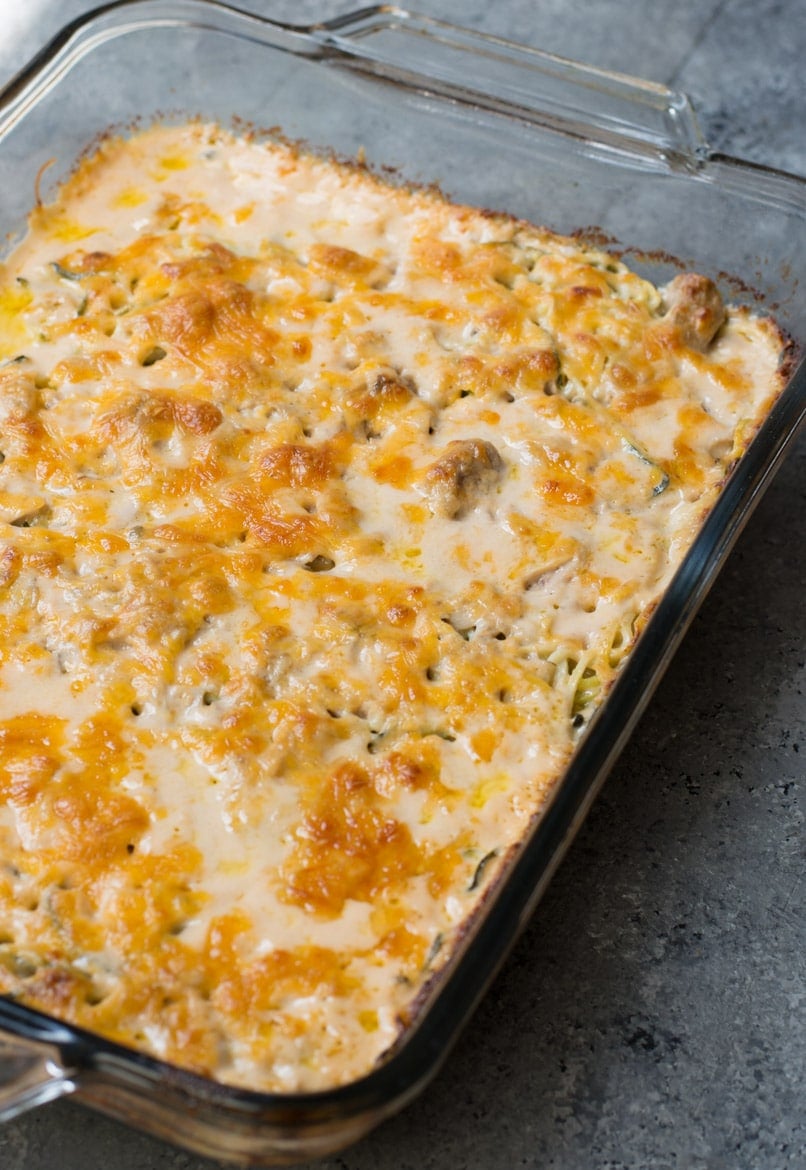 This Keto Tuna Zoodle Casserole is the perfect low carb keto comfort food! This dish is only 3.4 net carbs and packed with zucchini noodles, a creamy cheese sauce and chunks of tuna. The best ever zucchini lovers casserole recipe, so delicious and so satisfying!
Get the recipe here.
---
18. Low Carb Breakfast Casserole With Ham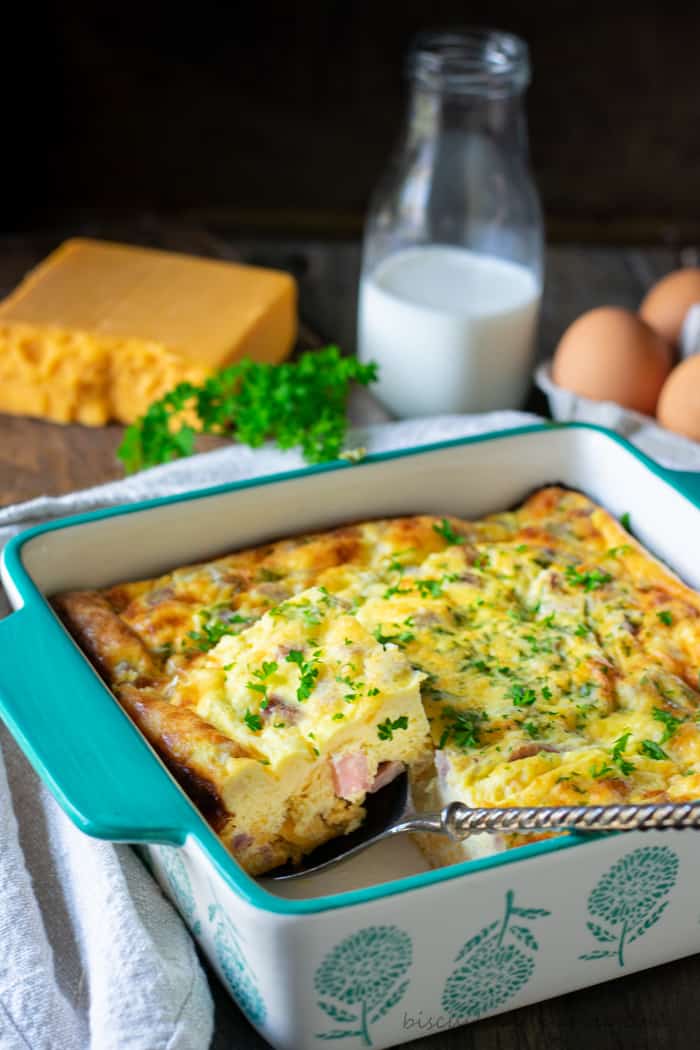 Keto Breakfast Casserole is an easy low carb alternative to those options full of bread soaked in eggs and milk. To make this breakfast recipe you just need eggs, cheese, milk or cream and hum with other few simple ingredients. This recipe is perfect for when you need to feed several people a healthy breakfast. And good for you and your family too!
Get the recipe here.
---
17. Keto Chicken and Broccoli Casserole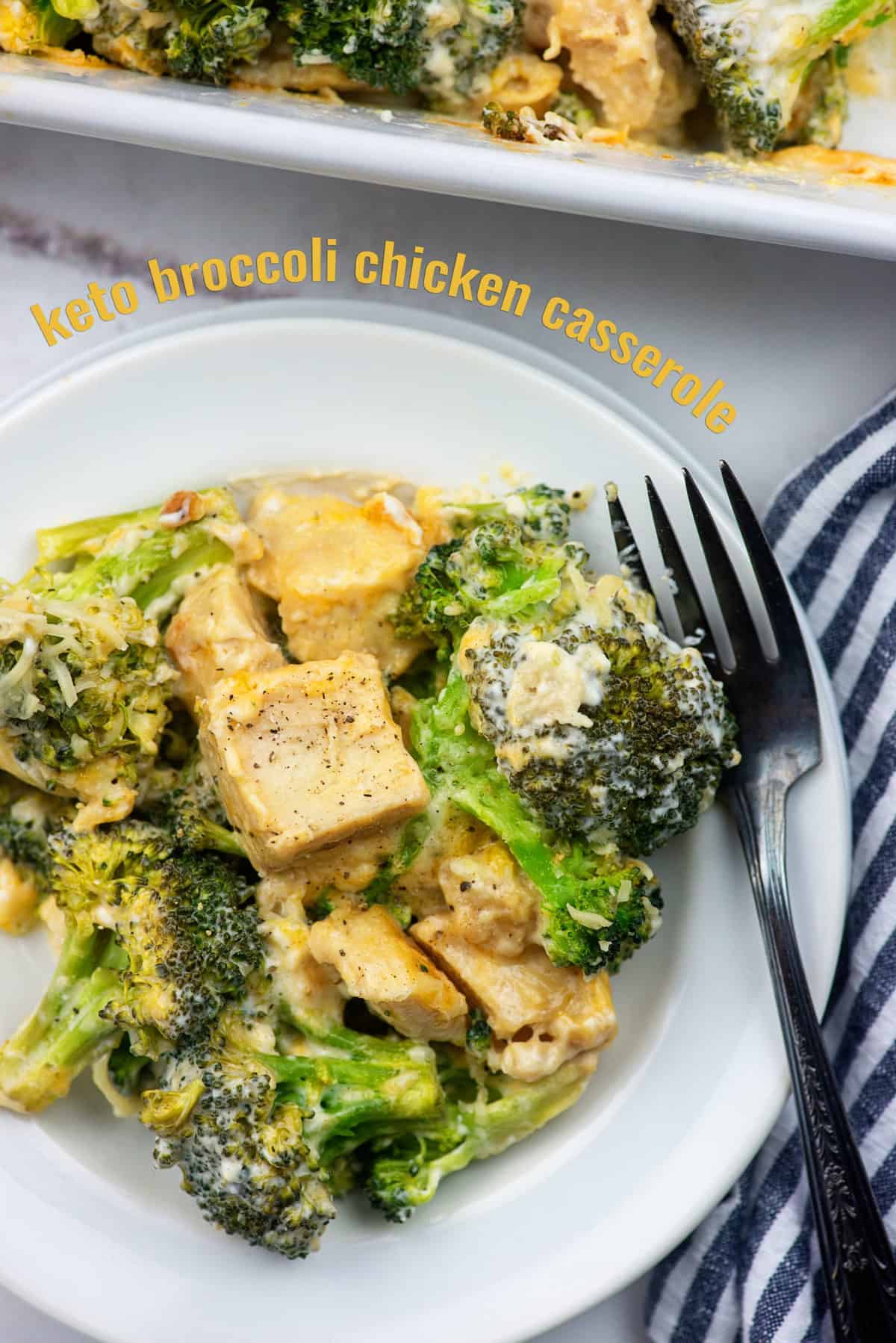 This Cheesy Keto Chicken and Broccoli Casserole Recipe are so healthy and delicious and easy to make at home within 30 minutes. Loaded with chicken, broccoli, broth, lots of cheese with some seasoning and make a nice flavor, is the perfect dinner for when you want some delicious comfort food with some fresh herbs.
Get the recipe here.
---
16. Keto Eggplant Lasagna
Keto Eggplant Lasagna is pure comfort food without all the carbs and is layered with meat sauce, and cheese. This recipe is absolutely fabulous with my Keto Meat Sauce. Try this recipe at home.
Get the recipe here.
---
15. Keto Chorizo Mexican Breakfast Casserole
This Mexican casserole mouth-watering delicious, so colorful, just perfect to serve at a brunch! And it also freezes beautifully, gets a twist with this flavorful and slightly spicy chorizo, poblano pepper and cheese casserole!
Get the recipe here.
---
14. Crock-Pot Taco Casserole
This easy low carb keto taco casserole recipe has just 4 grams net carbs with keto-friendly, with the best flavors from tacos and turned them into a super easy keto taco casserole recipe in the Crock-Pot slow cooker!
Get this recipe here.
---
13. Fajita Chicken Casserole
Fajita chicken, onions, and peppers baked in a creamy cheese sauce – this Easy Chicken Fajita Casserole is just delicious and keto-friendly. It is perfect with sour cream and avocado on top and paired with a fresh green salad.
Get the recipe here.
---
12. Chicken Bacon Ranch Casserole
A low carb, cheesy chicken bacon ranch casserole recipe that will love your whole family. The quick and easy recipe just made with chicken breasts, bacon, ranch, vegetables, and some other few ingredients, take just 5 minutes prep, and ready within 30 minutes.
Get the recipe here.
---
11. Keto Chicken Alfredo Casserole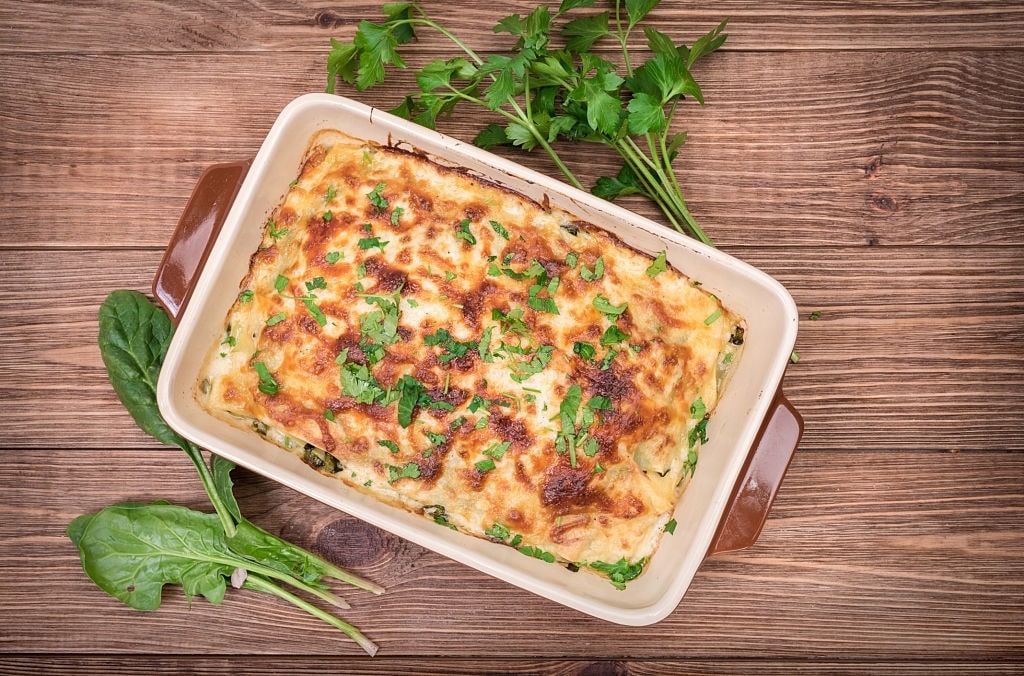 Keto Chicken Alfredo Casserole is full of flavors that are rich, cheesy and creamy consists of tender chicken, mushrooms and a delicious alfredo sauce baked until bubbly and served over low carb veggies.
Get the recipe here.
---
10. Keto Green Bean Casserole
Green Bean Casserole is the best for health and who looking for healthy vegetables and keto low carb recipes, this recipe is good for them. Easy-to-make and ready just within 30 minutes, serve hot in your lunch or dinner meal.
Get the recipe here.
---
9. Keto Taco Pie Cornbread Casserole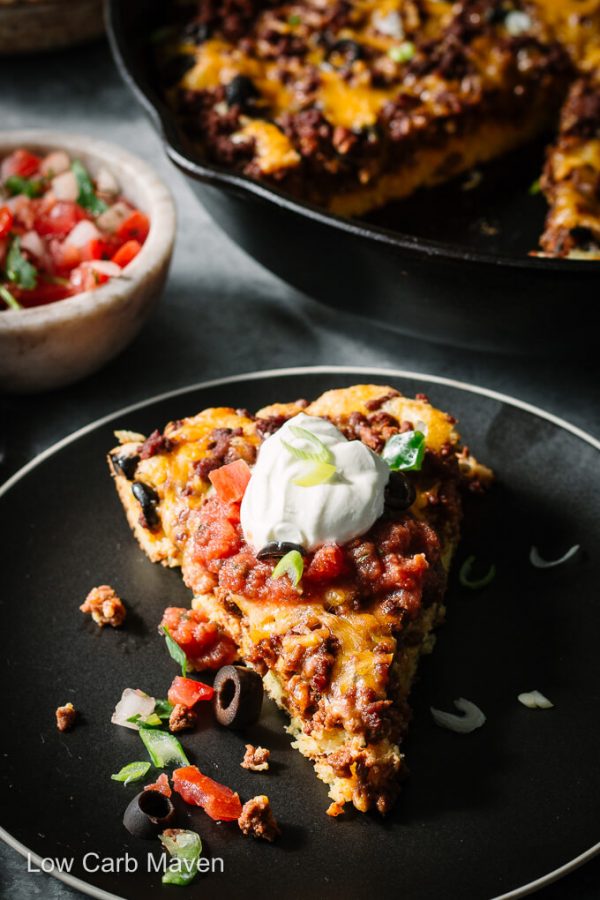 This easy low carb Mexican cornbread casserole taco pie loaded with seasoned lean ground beef baked into a Gluten-free "cornbread" base. Serve this casserole recipe with your favorite taco toppings for a great meal the whole family will enjoy.
Click here to get the recipe.
---
8. Keto Breakfast Casserole With Sausage, Egg & Cheese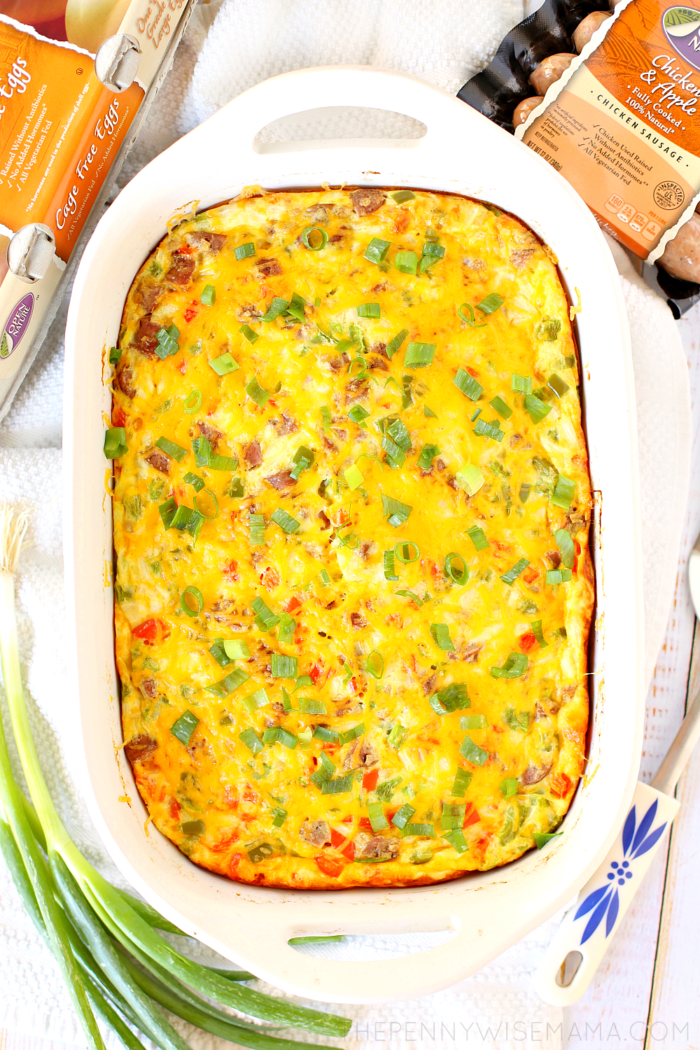 This Low-Carb Sausage Egg cheese Casserole is perfect for feeding a crowd or making ahead for busy mornings or good for any meal prep. Packed with protein like fresh veggies, cheddar cheese, eggs and with Chicken Apple Sausage – it's full of flavor and easy to prepare! Ready just 10 minutes at home!
Get the recipe here.
---
7. Keto Low-Carb Philly Cheese Steak Casserole
The classic Philly cheesesteak is just delicious and made with beef, onion, eggs, heavy cream, hot sauce, and some other seasonings and this keto casserole you can also make with either chicken or beef. For this casserole use beef and going the casserole route is perfect! Keto friendly and great meal prep dish ever!
Get the recipe here.
---
6. Low Carb Sausage & Mushroom Breakfast Casserole
This Low-Carb Breakfast Casserole with Italian Sausage, Mushrooms, and Cheese recipe is great for low-carb or low-glycemic eating plans, including Keto. If you love Italian dishes, then you will love this casserole with melty cheese just perfect for the breakfast meals.
Get the recipe here.
---
5. Chicken Zucchini Casserole With Gruyere Cheese Sauce
Looking for a zucchini recipe? This low carb chicken zucchini casserole recipe comes with a delicious gruyere cheese sauce. It gives you a delicious healthy keto dinner or lunch meal that you will fall in love with.
Get the recipe here.
---
4. Keto Cabbage Casserole Recipe
This Keto One Pan Cabbage Casserole is a low carb version, easy dinner ready in 30 minutes and perfect easy keto dinner! Browned meat, chopped cabbage, tomatoes, and spices come together to create healthy, easy comfort food under 9 net carbs per serving!
Get the recipe here.
---
3. Keto One Pan Green Chili Chicken
These one pan green chili chicken is so tasty and makes you full for a long time. Easy to make these recipe is made in one pan and is the ultimate cheesy low carb casserole under 4 net carbs per serving!
Get the recipe here.
---
2. Keto Brussels Sprout Casserole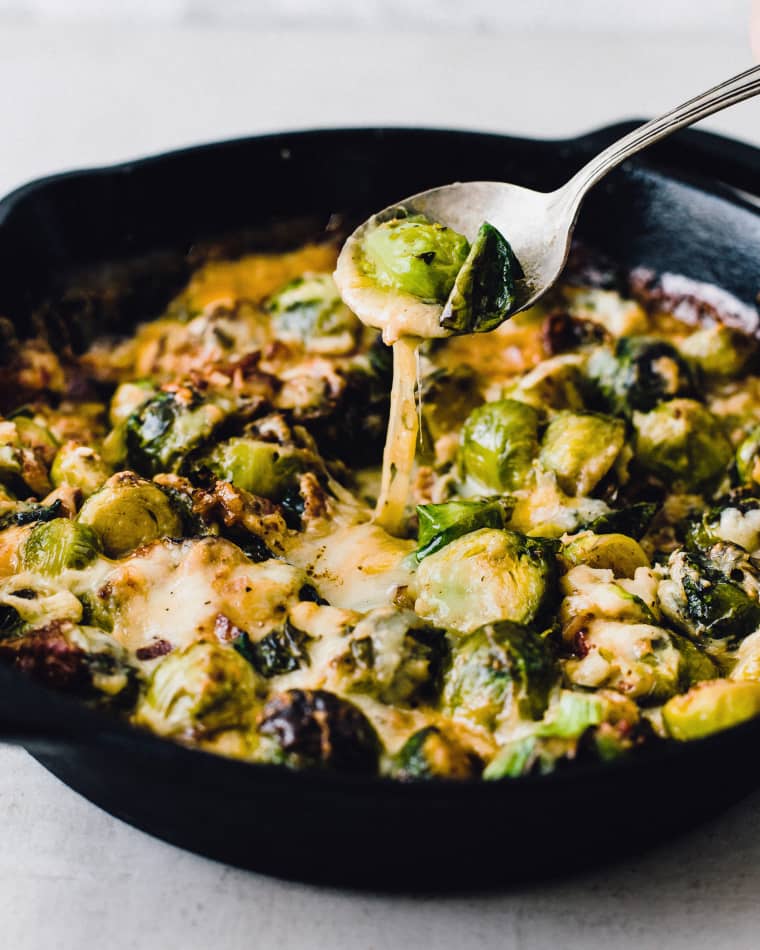 Roasted brussels sprouts, bacon, cheese sauce and some other few ingredients made the dish so yummy and healthy, best for breakfast to full your day. Know someone who doesn't LOVE brussels sprouts? This will change their mind. Adding crispy bacon with adding some other veggies are the best vegetable perfection.
Get this recipe here.
---
1. Keto Chicken Enchilada Casserole
Keto chicken enchilada casserole loaded with 3 kinds of cheese, Chili Verde sauce, and shredded chicken and create a great healthy comfort food dinner recipe when you need something quick and easy. This recipe is also a gluten-free, low carb and keto casserole too.
Get the recipe here.
---
Trending Recipes:
---
If your like this recipe keep share with all and want more recipes like this to subscribe to my blog and hit the notification so that all upcoming recipes you will get first while published.
SHARING IS CARING!
FACEBOOK | TWITTER | PINTEREST
Did you like this recipe and make it later at home? SAVE this pin to your favorite board on Pinterest!