Having people over for a meal can be incredibly fun—the laughter, the good conversation, the connections made over delicious food. But hosting guests also comes with a fair bit of pressure. As the host, a big part of the responsibility falls on your shoulders to make sure everyone has a fantastic time. And a huge component of that is providing a meal that impresses your guests and leaves them satisfied. 
While the social elements are key, the food often takes center stage when entertaining. Coming up with crowd-pleasing recipes that feel special yet don't require you to spend the entire evening in the kitchen can be tricky. The last thing you want is to be stressed out while your meal goes sideways as your guests arrive. The key is choosing dishes that check all the boxes—easy to prep, budget-friendly, suitable for a group, and, of course, delicious.
Here are five crowd-pleasing recipes to consider when you're cooking for company. These dishes are sure to be a hit at your next gathering while keeping your stress levels in check. Making one or two of these recipes will let you focus on being a fun and gracious host. 
Crockpot Sausage and Peppers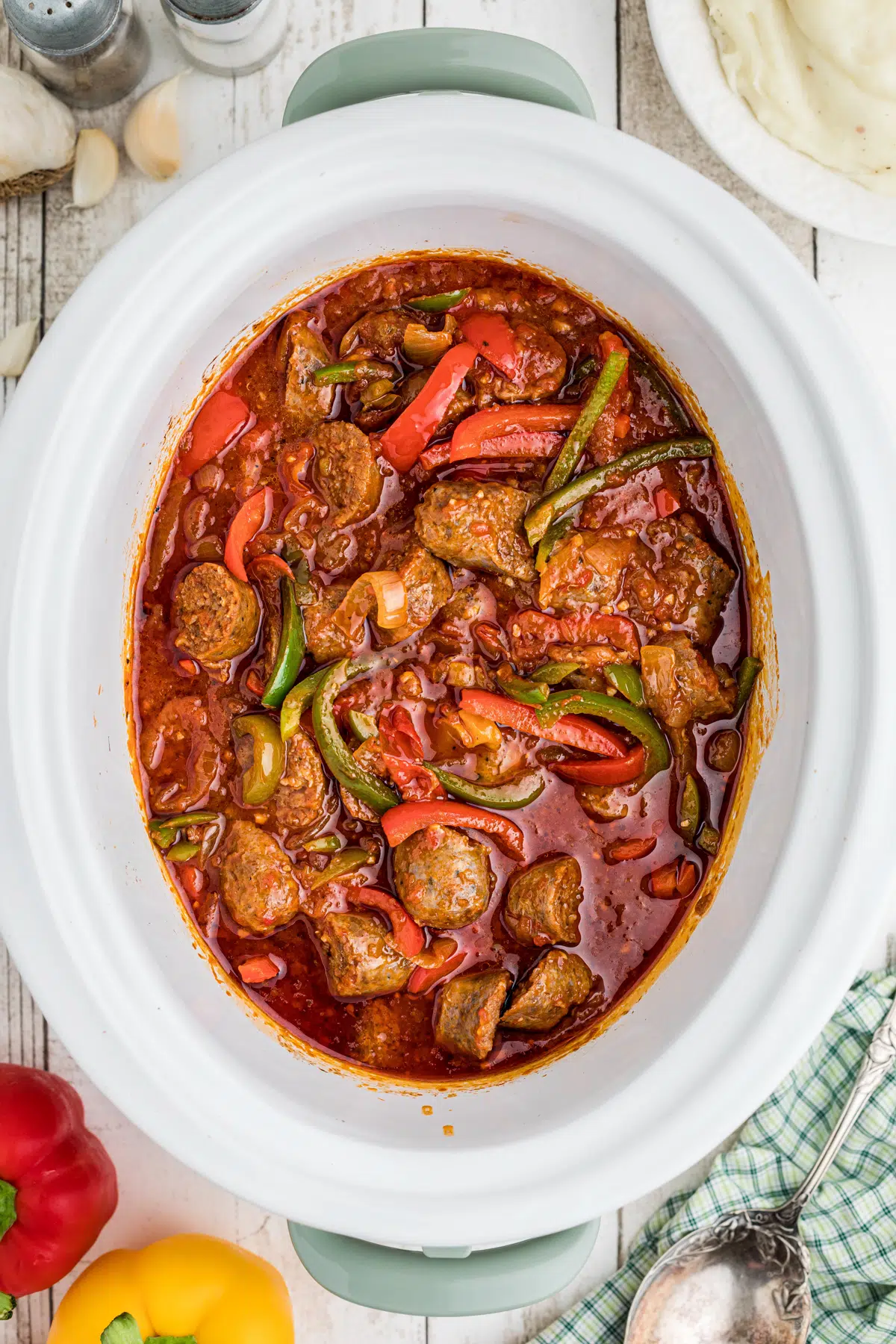 This flavorful sausage and pepper dish is perfect for no-fuss entertaining. For those who've tried traditional stovetop versions, giving the crockpot sausage and peppers recipe a go is a delightful twist. Simply add sausage, bell peppers, onions, garlic, tomatoes, and Italian seasoning to a slow cooker. Let it cook on low heat for 5-6 hours until the veggies are fork-tender.
For more flavor, brown the sausage first. Use hot or sweet Italian sausage or a blend. Go for a variety of bell peppers – red, yellow, orange. Add diced or crushed tomatoes, tomato sauce, or paste. Season with garlic, basil, oregano, red pepper flakes, salt, and pepper. A splash of red wine adds depth.
The unique advantage of the crockpot sausage and peppers method is the slow infusion of flavors throughout the cooking process, resulting in a dish that's rich and deeply satisfying. Once done, the sausage and peppers will be fall-apart tender. Serve them piled high on crusty bread or over pasta, zucchini noodles, or rice. The flavors develop as it slowly cooks, yielding the perfect hearty meal. Make it ahead and keep warm on the low setting until guests arrive.
---
Related: Delicious Crockpot Meals
---
Baked Ziti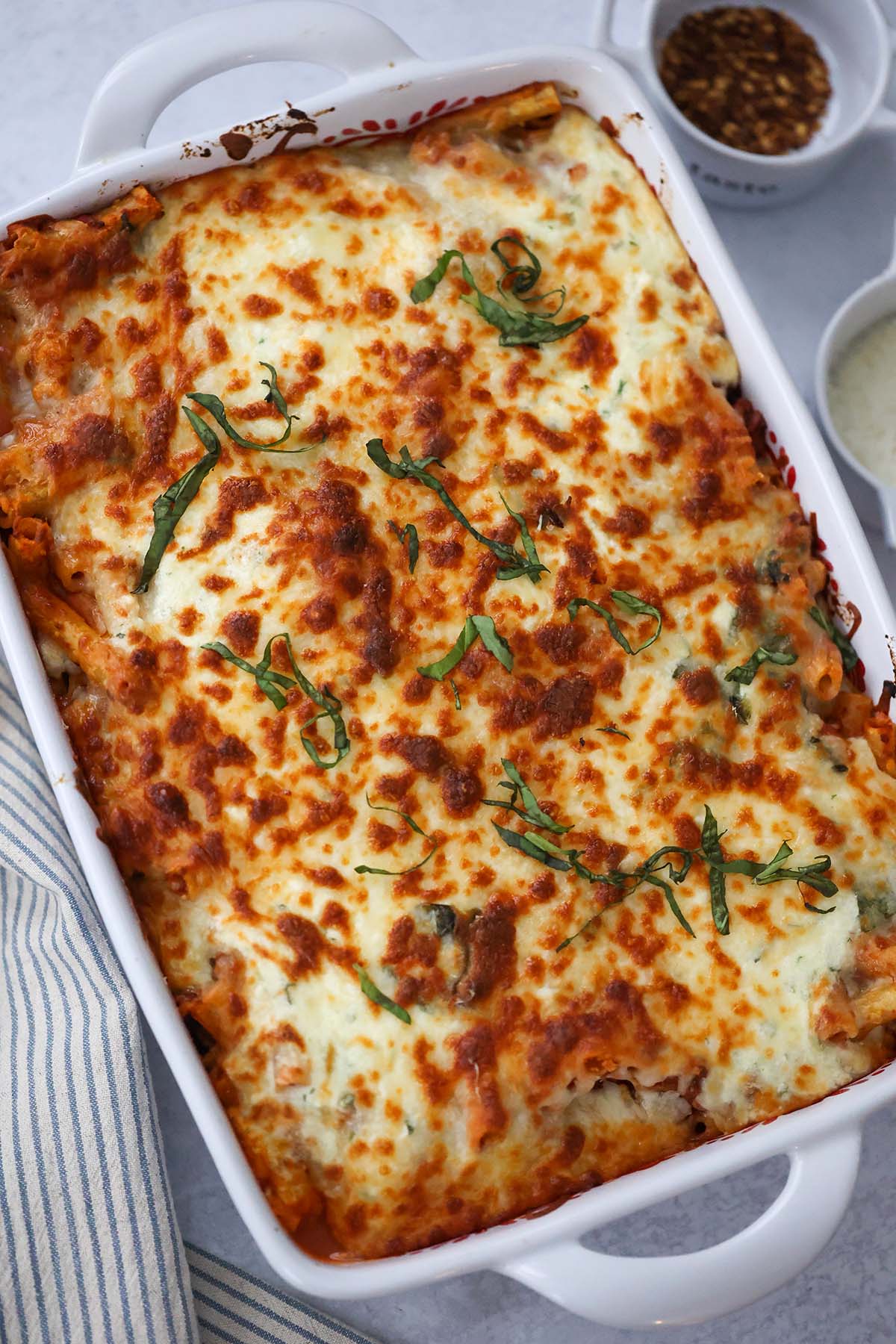 Warm, cheesy baked ziti is a classic comfort food dish that's sure to satisfy a crowd. To make this delicious baked pasta, start by cooking ziti noodles according to package directions. Be sure to cook them al dente so they don't get mushy when baked.
For the sauce, warm up your favorite marinara sauce, jarred or homemade, adding any desired herbs. You can also add cooked Italian sausage or meatballs to the sauce for extra flavor and heartiness. In a baking dish, layer some sauce, cooked ziti, more sauce, and mozzarella cheese. Top with additional cheese like parmesan or ricotta and breadcrumbs. Bake at 350F until hot and bubbly, about 30 minutes. 
Baked ziti is easy to assemble ahead of time. Simply prepare the sauce, cook the pasta, and assemble the dish. Then refrigerate until ready to bake. Allow extra baking time if starting from refrigerated. Serve baked ziti with a crisp green salad and warm garlic bread for a satisfying Italian-inspired meal.
Get the recipe here.
---
Suggested:
Healthy Pantry Recipes
Vegan Casserole Recipes
---
Chicken Fajitas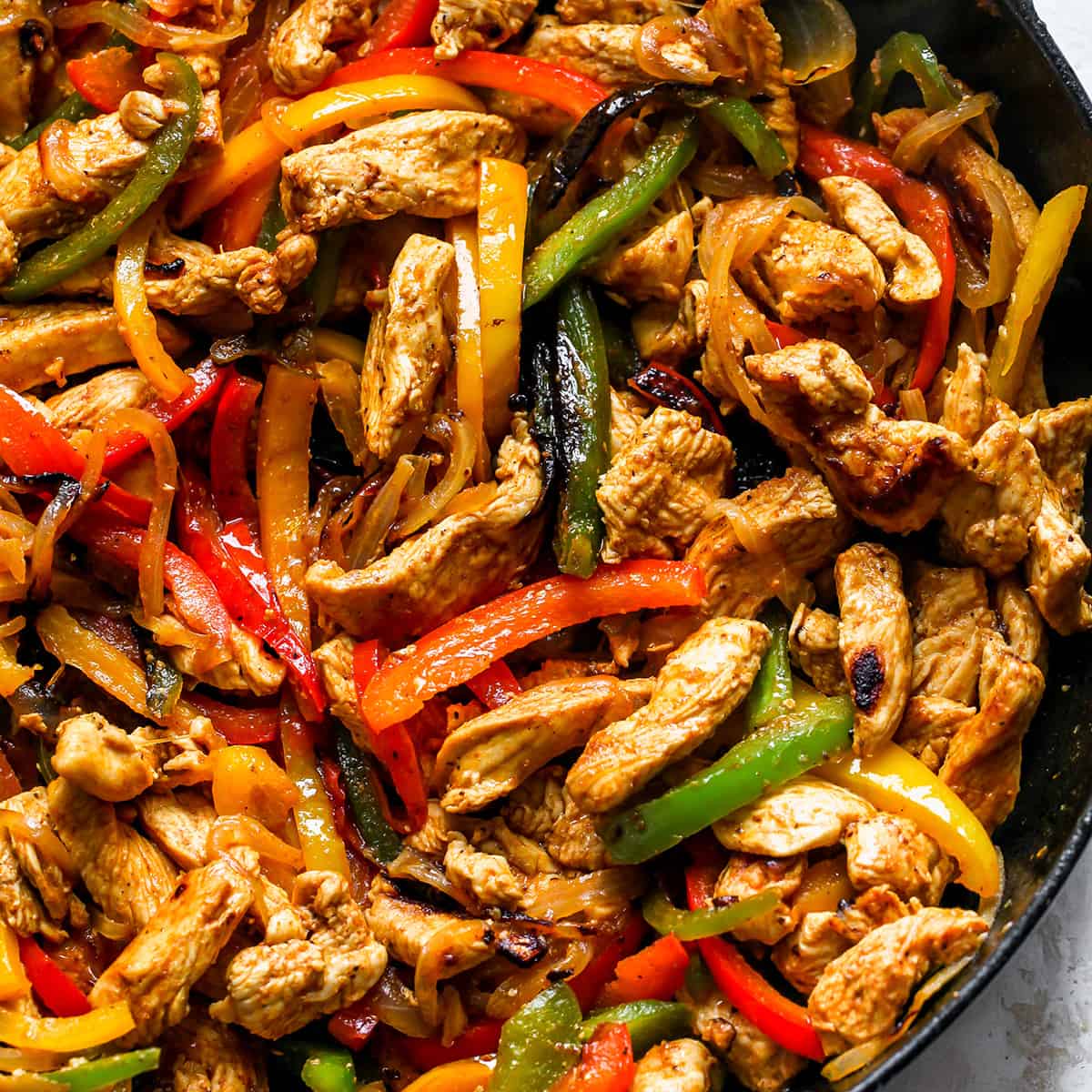 Sizzling chicken fajitas are an interactive and fun meal for entertaining. Start by pounding chicken breasts thin and marinating in lime juice, oil, cumin, chili powder, garlic, and oregano. Let the chicken marinate for at least 30 minutes or up to overnight. 
When ready to cook, heat oil in a skillet over high heat. Cook the chicken in batches until browned and cooked through. Remove and slice into strips. Cook sliced bell peppers and onions in the same skillet until softened and lightly charred. Warm the tortillas on the skillet as well.
Let guests assemble their own fajitas with hot chicken, peppers and onions, tortillas, and desired toppings like guacamole, salsa, cheese, lettuce, and sour cream. Set out bowls of each ingredient and let guests customize their fajitas to their liking. It's an interactive meal that's sure to be a hit.
Get the recipe here.
---
Related:
Delicious Pie Recipes
Sandwich Recipes
---
Lasagna
A bubbly pan of lasagna is a quintessential crowd-pleaser. Though it requires some time to assemble, you can prep the components in advance for easy entertaining. Make your meat sauce a day or two ahead, simmering ground meat with tomatoes, garlic, herbs, and red wine. Cook the lasagna noodles, allowing them to cool so they don't stick together.
When ready to assemble, layer the ingredients — sauce, noodles, ricotta, mozzarella — in a baking dish, ending with extra sauce and cheese on top. Cover and refrigerate overnight or for up to two days. When ready to bake, remove the foil and bake at 375F for 45 minutes to an hour until hot and melty. 
The rich layers of pasta, sauce, cheese, and herbs make lasagna a satisfying meal for a crowd. Serve it with a light salad and garlic breadsticks. Your guests will be impressed with this Italian classic.
Get the recipe here.
---
Related: Empanadas Gallegas Recipe
---
Pulled Pork
Tender pulled pork is ideal for feeding a hungry crowd. Choose a pork shoulder roast seasoned simply with salt, pepper, and your favorite spices like smoked paprika, chili powder, or cumin. Slow roast the pork in a 300F oven for 5-6 hours until fall-apart tender.
You can also use a slow cooker on low for 8-10 hours. Shred the pork with two forks, discarding excess fat. Toss the shredded pork with your favorite barbecue sauce. Serve pulled pork piled high on buns with pickles, coleslaw, and baked beans on the side. 
Leftover pulled pork is very versatile. Use it to make amazing tacos, sandwiches, omelets, pizza, salads, or breakfast hash. Your guests will be delighted with this super flavorful and tender crowd-pleasing pork.
Get the recipe here.
---
Suggested: Keto Crockpot Recipes
---
Conclusion
Entertaining guests doesn't have to be stressful. Choosing the right recipes—ones that can mostly be prepped ahead of time—will allow you to focus on fun with friends instead of toiling away in the kitchen. When making your menu, pick crowd-pleasing dishes that check the boxes of budget-friendly, easy to make, and able to be prepped in advance. Implementing recipes like baked ziti, slow cooker pulled pork, or sheet pan fajitas will let you enjoy the party too.