Everyone loves salad in summer. Also, summer parties are very much popular. So, here I have given 15+ Tempting Backyard BBQ Summer Salad Recipes that can blow everyone…
All of these summer salad recipes are really tasty and also very easy to make. So you can make this even you have no time in your hand. If you arrange any BBQ or pool party or any other family reunion, these are recipes perfect for all.
[jetpack_subscription_form show_only_email_and_button="true" custom_background_button_color="#f30b0b" custom_text_button_color="undefined" submit_button_text="Subscribe" submit_button_classes="wp-block-button__link has-background" show_subscribers_total="false" ]
---
1. Cucumber Caprese Salad
This cool cucumber Caprese salad is filled with juicy cherry tomatoes and green avocado, and the best part is no extra times takes to make, only a few minutes to toss together with some ingredients. A fresh beautiful, delicious salad of summer, this dish is a healthy revolve on a traditional Caprese salad with loads of antioxidants.
Get the recipe here.
---
2. Dutch Potato Salad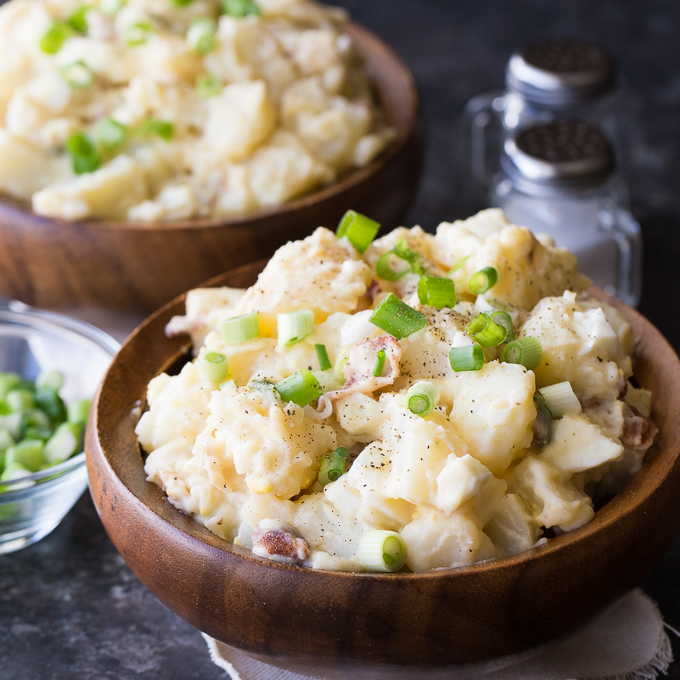 This potato salad is very common in Summer BBQ. Also, there are many varieties of potato recipes available, but I like this Dutch Potato Salad recipe.
Get the recipe here.
---
3. California Pasta Salad
For any picnic or BBQ, this cold Pasta Salad is a perfect summer dish.
Get the recipe here.
---
4. Japanese Chicken Salad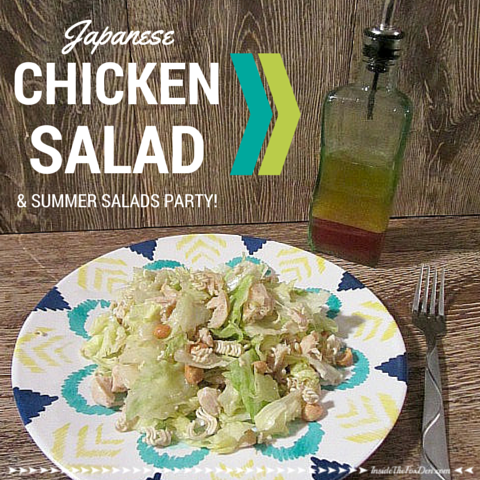 This awesome Japanese salad is made with chicken, lettuce noodles, and lot more things. Iy can also be perfect for your summer BBQ.
Get the recipe here.
---
5. Grilled Mexican Corn Salad
This recipe is made with sweet corn, cheese, mayonnaise and chives. Taste is also very good and perfect for any backyard BBQ parties.
Get the recipe here.
---
6. Gluten-Free Rotini and Spinach Salad with Tomato, Zucchini and Red Pepper Recipe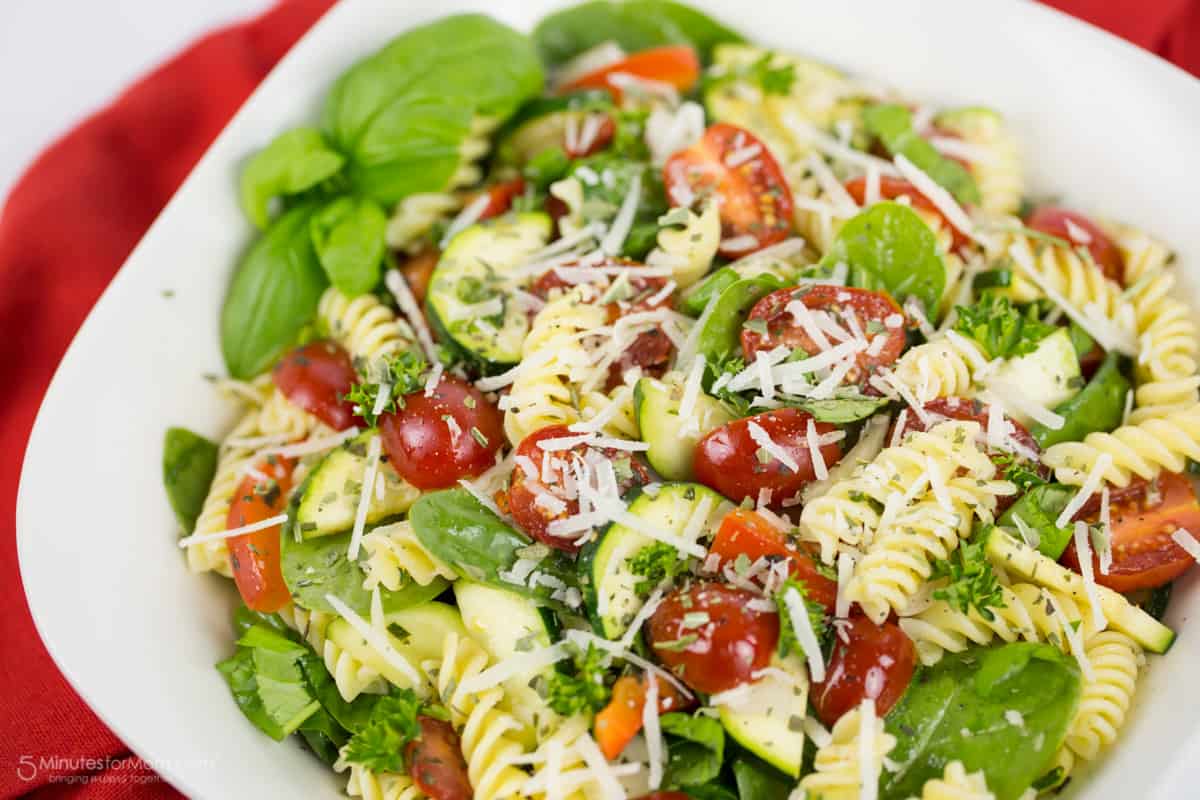 This Gluten-Free Rotini and Spinach Salad are some of my favorite. It's made with Tomato, Zucchini, and Red Pepper tastes so delicious.
Get the recipe here.
---
7. Balsamic Chickpea Salad
This balsamic chickpea salad is very simple and popular for any party. You can also take this with cocktails.
Get the recipe here.
---
8. Seafood Pasta Primavera
This seafood pasta primavera is made with seafood, spring vegetables, white wine, and a bit of fresh lemon, taste like mind-blowing.
Get the recipe here.
---
9. Tomato Avocado Salad
This salmon salad made with tomato, avocado, red onion, and cilantro is light and very tasty. The freshness of lime takes this salad at a different level.
Get the recipe here.
---
10. Tuna Pasta Salad Recipe
Salads are always light meal ideas for the summer season. So, you can make this in any backyard BBQ party. A combination of veggies and Tuna fish gives an awesome flavor.
Get the recipe here.
---
11. Pepper & Broccoli Pasta Salad
---
12. Creamy Cucumber Salad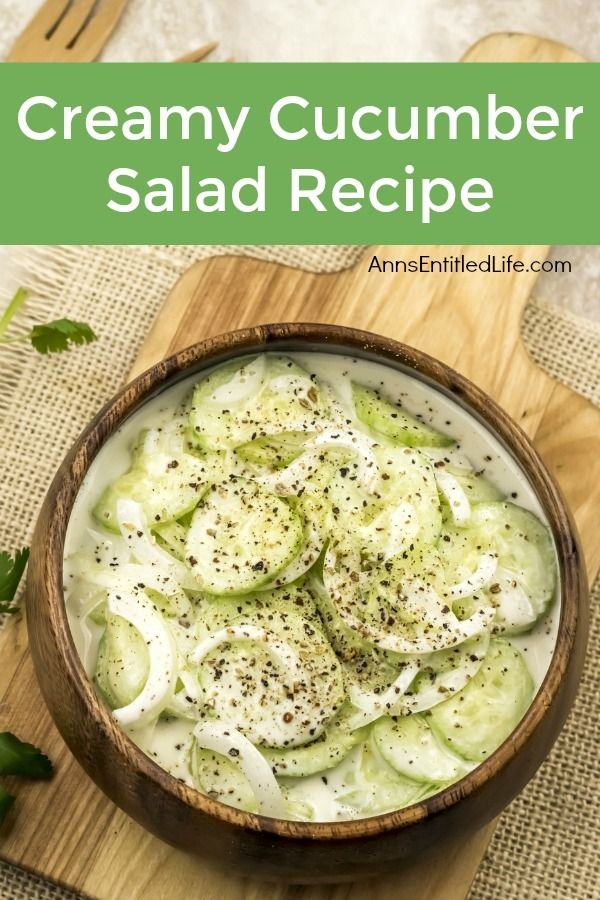 This super easy creamy cucumber salad recipe is very delicious. Just try this.
Get the recipe here.
---
13. Watermelon Cucumber & Feta Salad
---
14. Paleo Summer Moscato Strawberry Salad
Are you looking for a light salad that is very tasty? This salad can fulfill your requirements.
Get the recipe here.
---
15. Pasta Shell Salad
This basic pasta shell salad is made with four ingredients and also very easy to make. It's a great salad for summer and taste is awesome.
Get the recipe here.
---
Few more recipes that you may like:
If you like this article about keto salad dressing recipes, please share it with your friends on Pinterest and Twitter. Also, you can subscribe to my blog to get all the latest recipes first on your mobile.
SHARING IS CARING!
FACEBOOK | TWITTER | PINTEREST
Did you like this article and make it later at home? SAVE this pin to your favorite board on Pinterest!