Dehydrated food is surprisingly flavorful and super versatile! The best part? Dehydrated food retains its nutritional value. Here you get some delicious and amazing Dehydrator Snack Ideas and healthy recipes that you will fall in love with. These are healthy snacks with a very low amout of cost you can prepare at your home. Many fruits and vegetables dehydrate into delicious snacks that are best for kids and your whole family too. Even you can store well in airtight containers and travel great for road trips, camping adventures, hiking, or for work or on-the-go breakfast. Here is a list of snacks made in a dehydrator that you have to try! 
---
21. Dehydrated Zucchini Chips Recipe
Dehydrator Zucchini Chips are easy-to-make healthy snacks that everyone will love. Especially in the summer my family loves chips and dip when we are having family gatherings and BBQs. So quick to prepare these chips and turns out so crispy and delicious too.
Get the recipe here.
---
Related: Fried Zucchini Recipes
---
20. Dehydrated Strawberries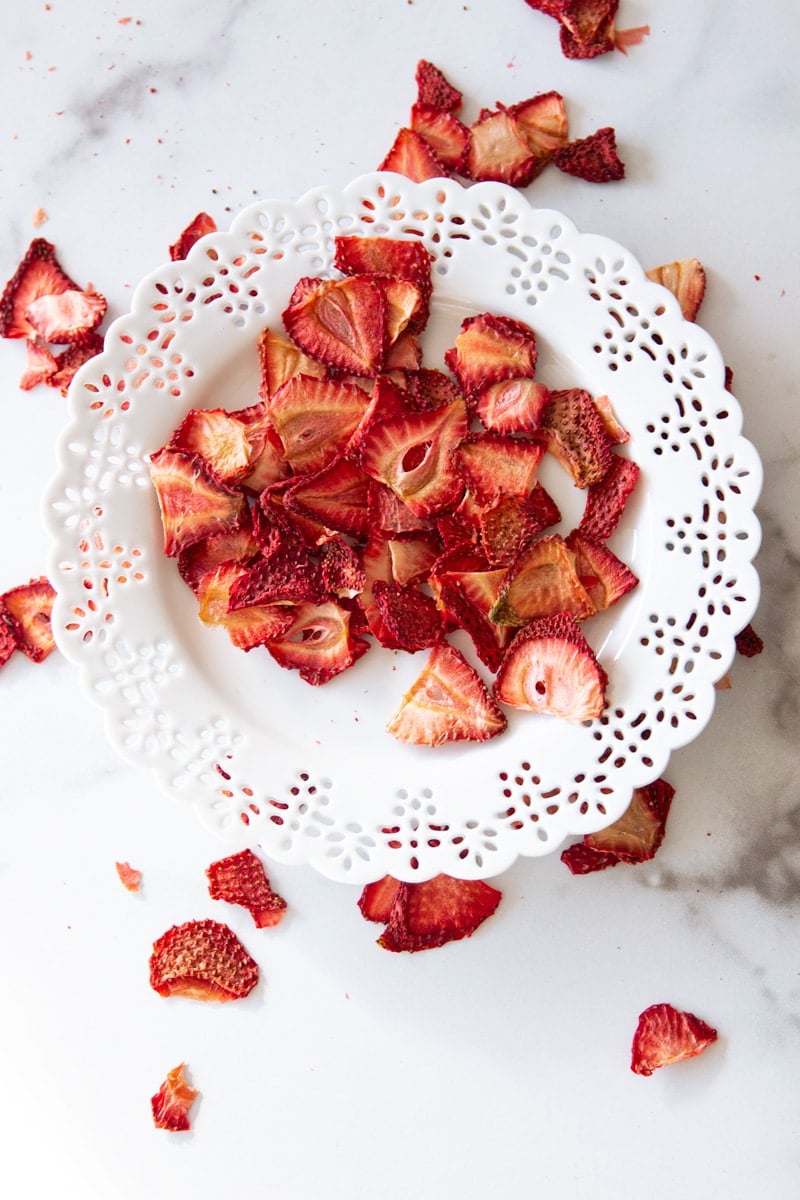 Dehydrated strawberries are sweet wonderful flavor snacks that you and all strawberry lovers will love. When there are more perfectly ripe strawberries than you can devour fresh, dehydrator snack ideas them is a great solution. With just 2 ingredients these healthy snacks will be ready in just 1 hour or less.
Get the recipe here.
---
Suggested: Strawberry Dessert Recipes
---
19. Strawberry Cherry Apple Chia Bars 
These strawberry apple chia bars are so healthy, delicious, and a perfect snack at any time. These bars are made with ripe fruits and loaded up with protein, fiber, and fats (omega-3 included) from chia seeds. For healthy snacks in the evening, these bars are perfect to grab. Also, you can take it on car trips, at work, or for after-school snacks for kids too.
Get the recipe here.
---
Related: Chia Pudding Recipes
---
18. Apple Chips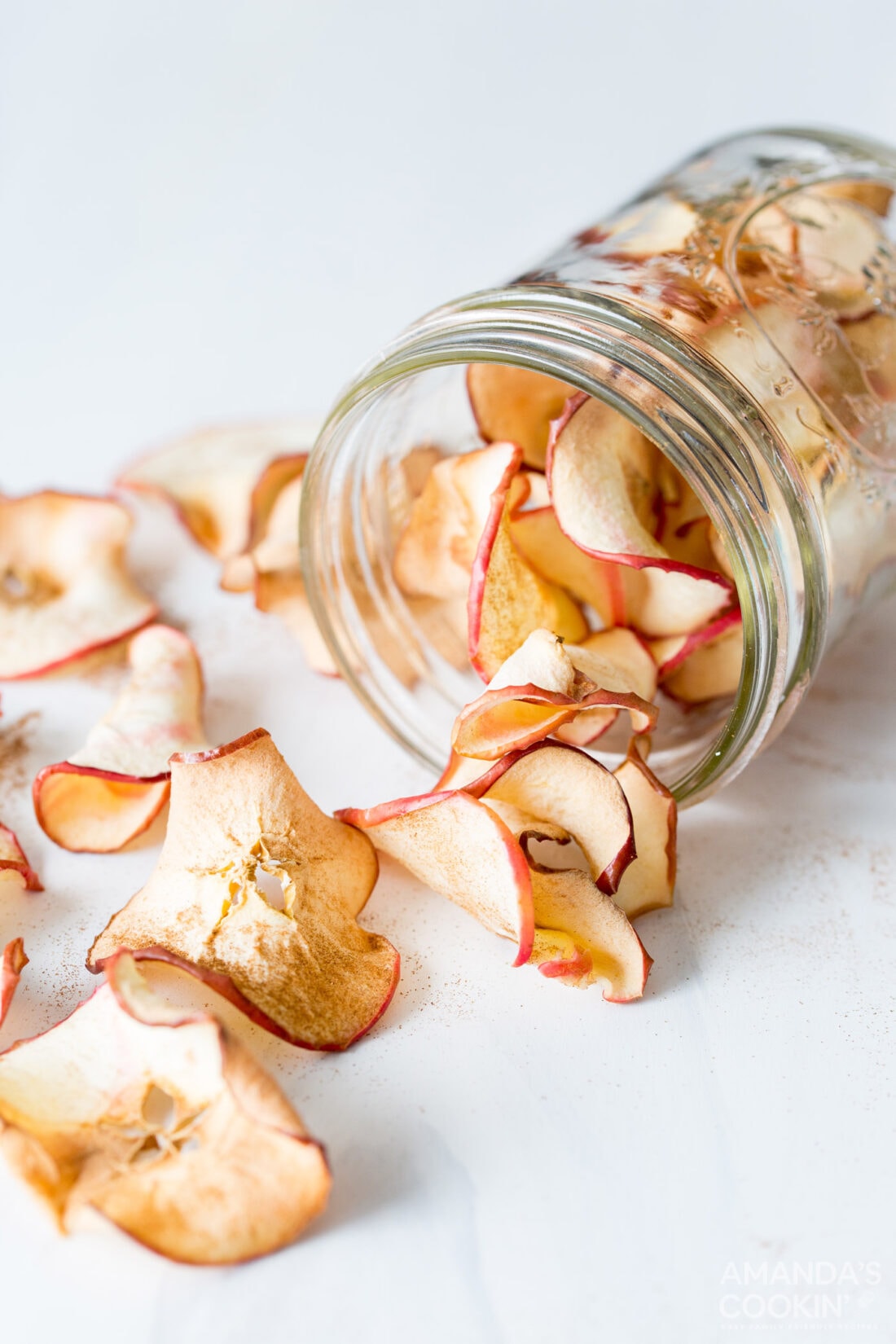 These low-calorie sweet crispy air fryer apple chips are made with only 3 ingredients and ready in just 25 minutes or less. Quick and simple these chips are healthy, and delicious and you can take them in anytime like at breakfast, evening breakfast, afternoon, or at midnight. It is always best for you.
Get the recipe here.
---
Suggested: Caramel Apple Recipes
---
17. Kale Chips (Dehydrator recipe)
Making your own kale chips is easy to make, and an expensive snack to buy. But you can make these kale chips at home without investing any money. Also, there are many different varieties of kale chips out there, you can try those flavors at home too.
Get the recipe here.
---
Related: Keto Kale Recipes
---
16. Gluten-Free Vegan Dehydrator Sweet Potato Chips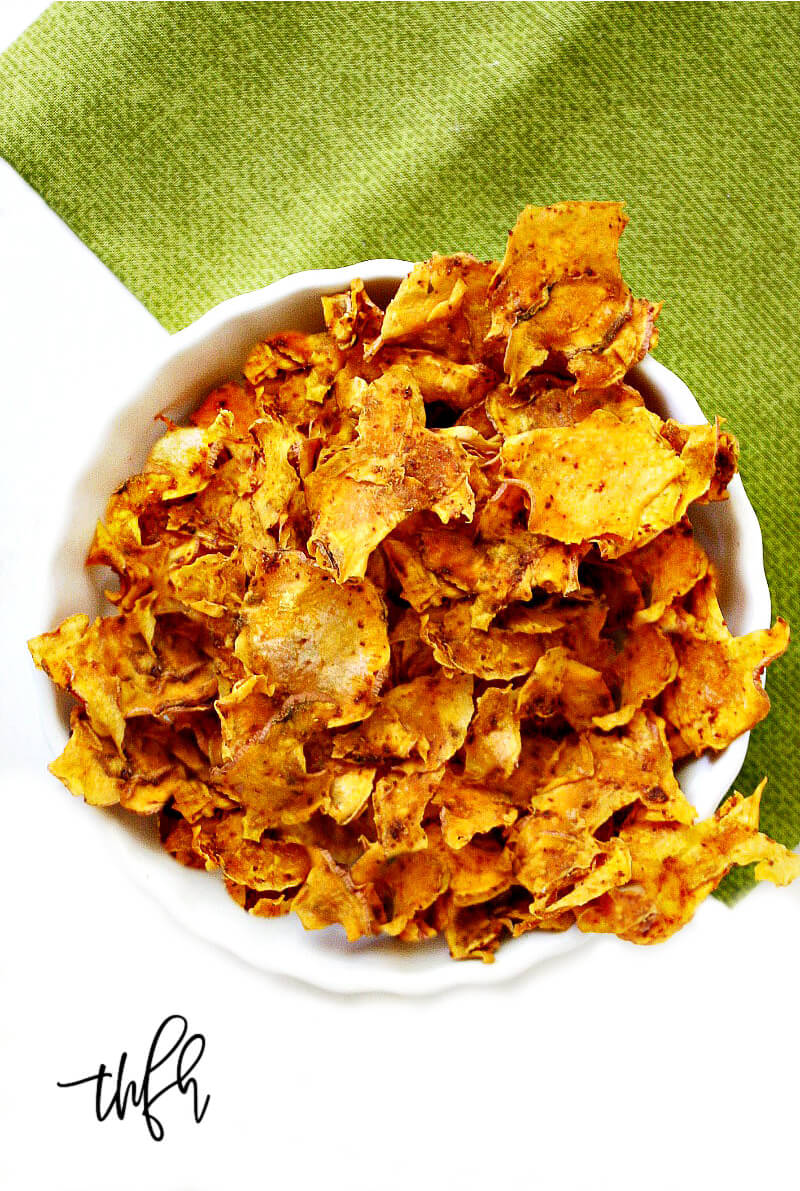 This Gluten-Free and Vegan Dehydrated Sweet Potato Chips recipe is easy, healthy, and the perfect plant-based treats or snacks for all. With only 3 ingredients you can make these amazing healthy chips at home. These chips are dairy-free, and paleo-friendly, and can be prepped in about 15 minutes in dehydrator trays.
Get the recipe here.
---
Suggested: Sweet Potato Recipes
---
15. Cauliflower Popcorn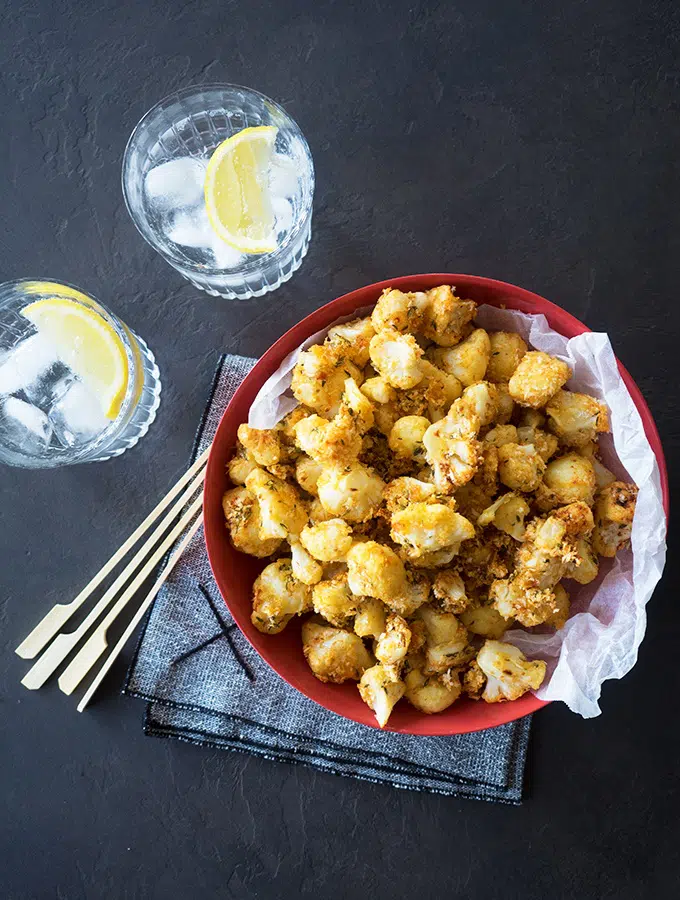 I'm in love with these dehydrator snack ideas because these chips are so healthy, easy to make, and the perfect side dish. These snacks are great for on-the-go or afternoon snacks or taken it as an appetizer for parties or holidays. With a few simple things, you can make this recipe at home.
Get the recipe here.
---
Related: Homemade Popcorn Recipes
---
14. Dehydrated Peach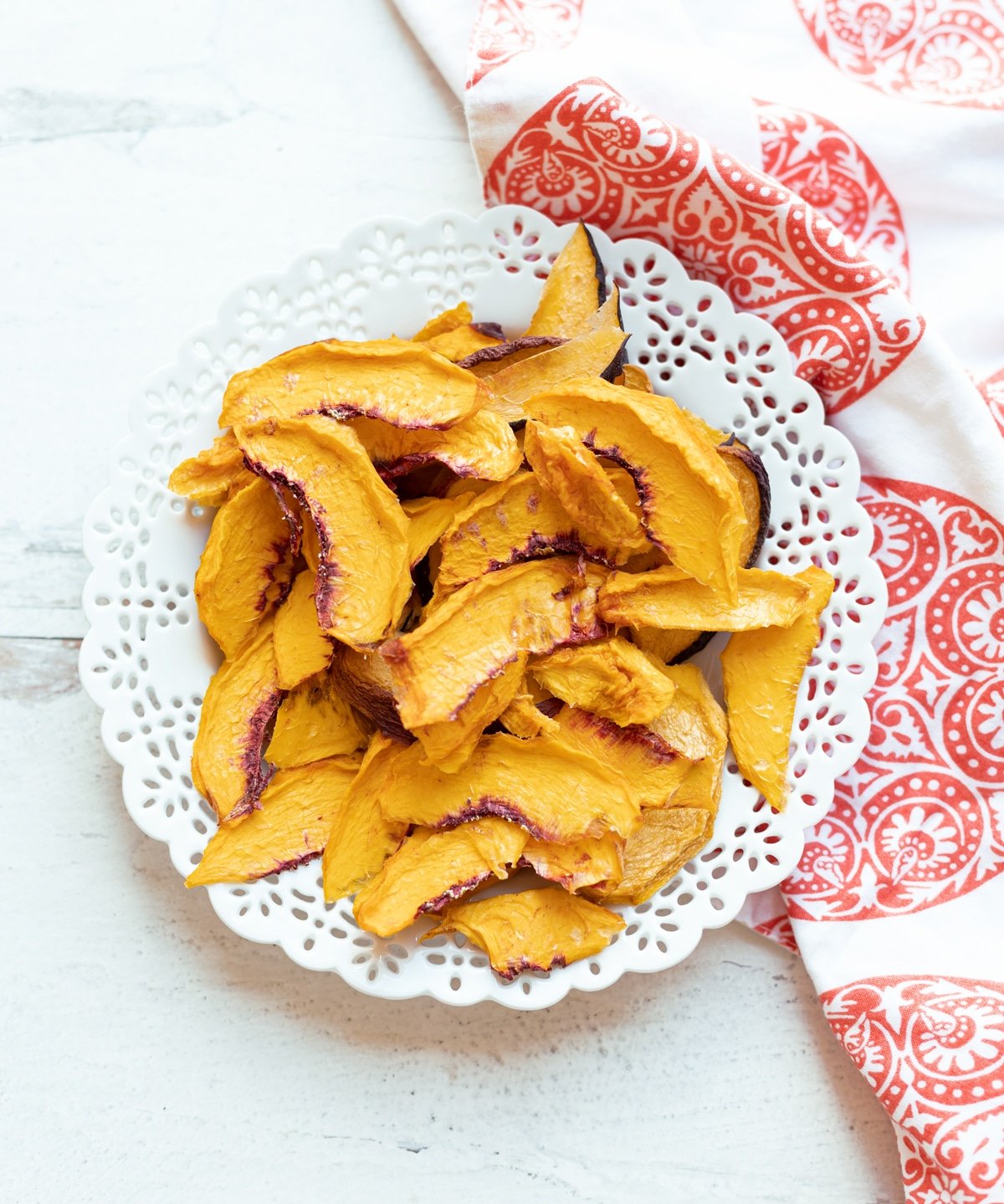 This summer peach is a perfect fruit to enjoy with. If you love peaches, try these dehydrated peaches for snacks. These healthy snacks can last for 6 months or more in an airtight container. You can pair any other fruits such as dehydrated apples and strawberries, then need to mix them with it.
Get the recipe here.
---
Suggested: Summer Peach Recipes
---
13. Dehydrated Tomatoes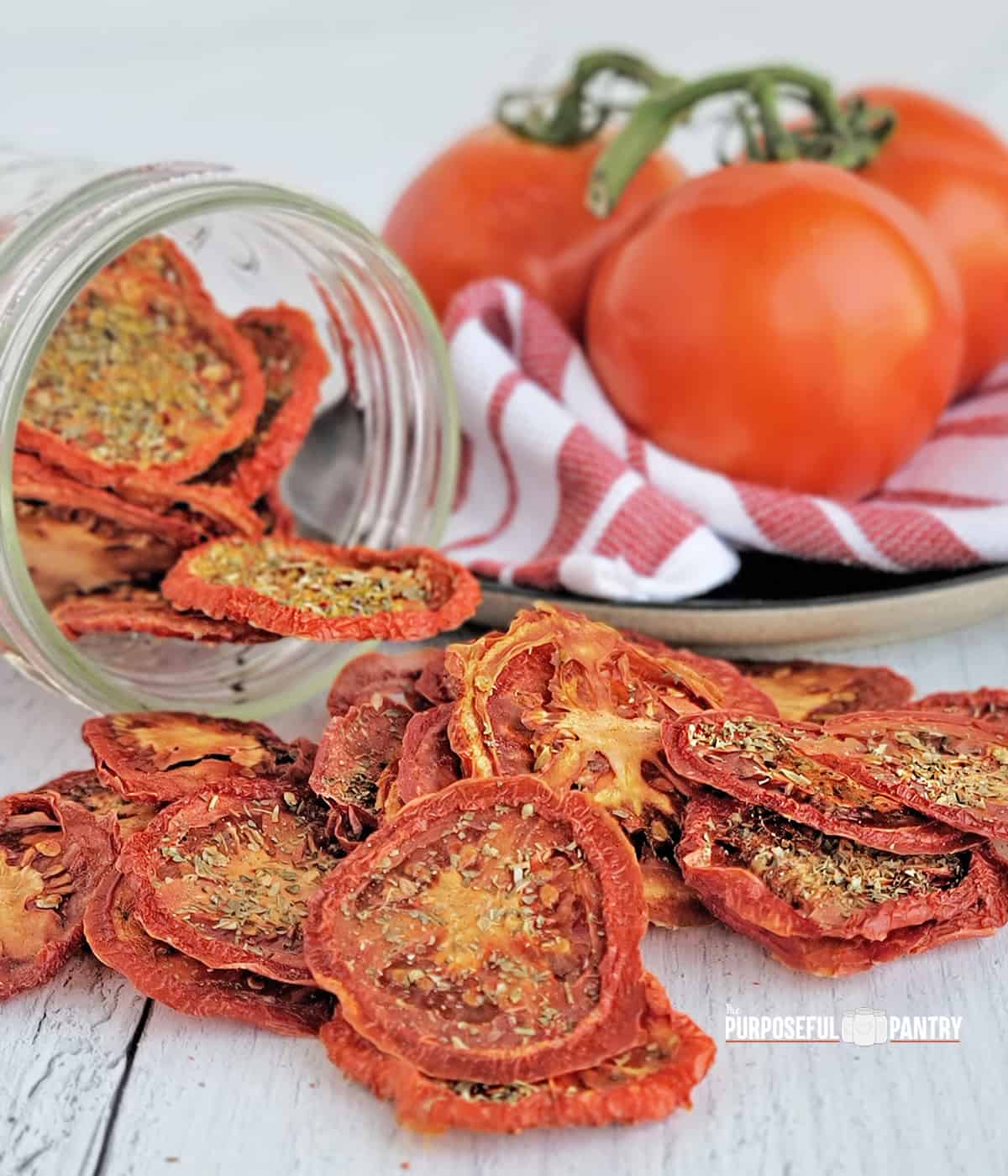 These Dehydrated Tomatoes are so easy to make, healthy, colorful, and one of the best Dehydrated snack ideas ever. Also, you can try other tomato recipes for lunch or dinner. But you can take cherry tomatoes or sundried tomatoes for the air fryer and make healthy snacks.
Get the recipe here.
---
Related: Meals Under 200 Calories
---
12. Cinnamon Apple Chips
Apple chips are so tasty, but adding cinnamon makes those chips so flavorful. Add lightly sprinkled with cinnamon, then baked until pleasantly crisp, and your snack is ready to take. These healthy apple chips are sugar-free, vegan, dairy-free, and baked not fried which is the best for your diet.
Get the recipe here.
---
Suggested: Holiday Cocktail Recipes
---
11. Homemade Banana Chips Recipe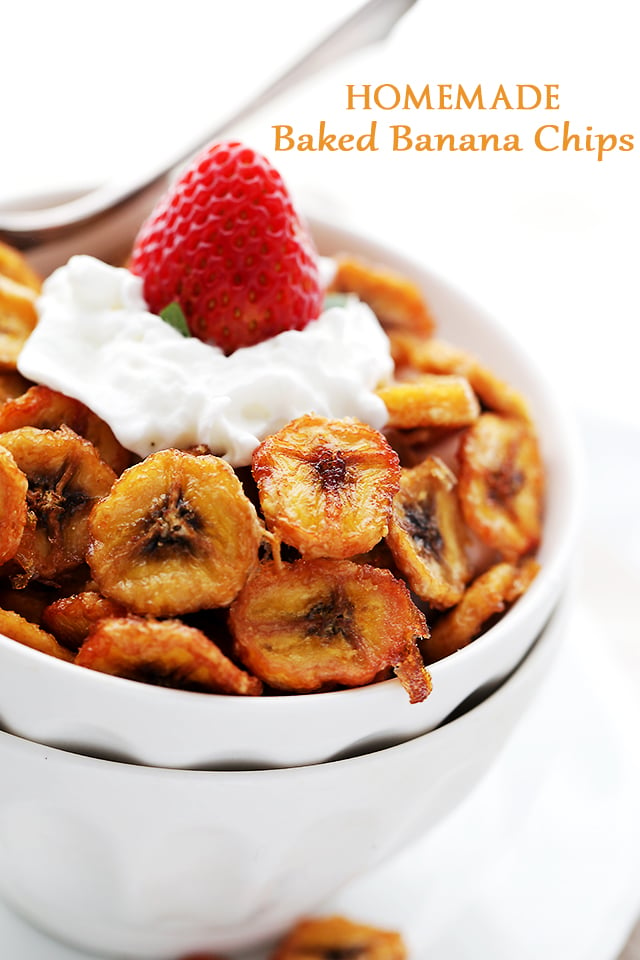 Homemade Baked Banana Chips are really deliciously sweet. They are so easy to make, natural, healthy snacks, and perfectly portable. For sweet cravings, you can easily take this at any time. Also, you can serve it with ice cream or whipped cream or as an appetizer too.
Get the recipe here.
---
Related: Banana Dessert Recipes
---
10. 3 Ingredient Peachy Pear Fruit Roll-Up
This homemade fruit roll-up recipe is made with 3 ingredients and it takes longer to make, is not so easy. But once you make this out you can store it for a long time and it is healthy too. Get pear and peach fruit flavors in one, which makes it so delicious and perfect for kids. No added sugar in this recipe, these dehydrator snack ideas won't melt or get mashed during your holidays.
Get the recipe here.
---
Suggested: Weight Watchers Snack Ideas
---
9. Strawberry Banana Fruit Leather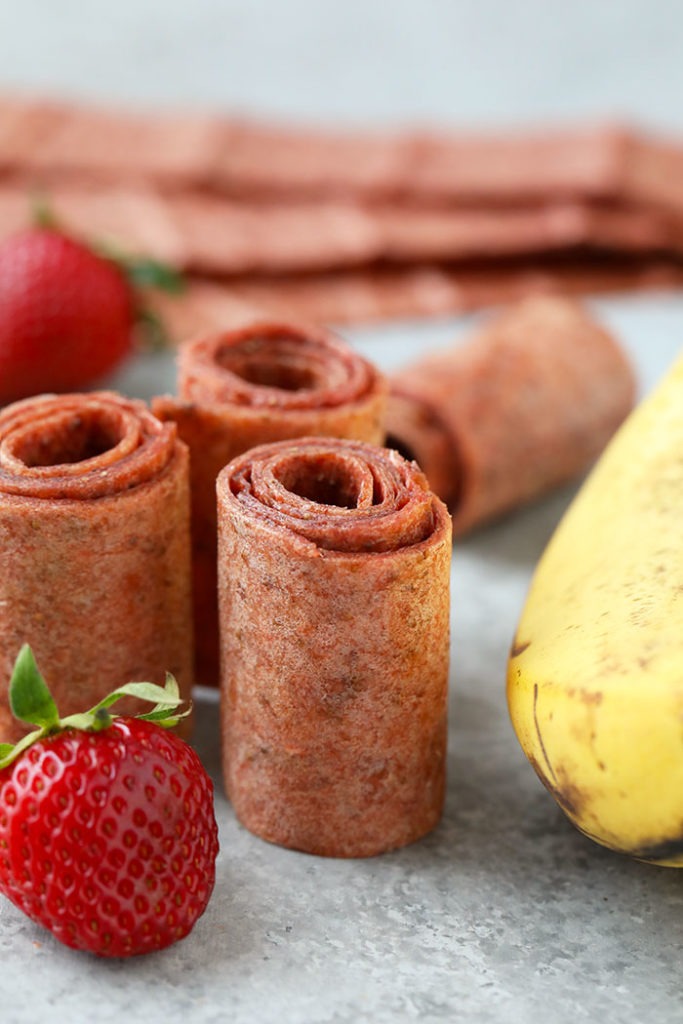 This Strawberry Banana Fruit Leather Recipe is a great snack and a wonderful way to use up fruit for kids mainly. It takes to prepare a long time but without adding sugar and no-cook fruit leather recipe. A perfect lunchbox snack for your kids. For strawberry lovers, this snack will be loved so much. You can turn this into a raw fruit leather recipe made in your dehydrator snack ideas with only a few modifications.
Get the recipe here.
---
Related: Egg Breakfast Recipes
---
8. Blueberries in Dehydrator
If you love blueberries, try these dehydrated blueberries in a food dehydrator, air fryer, or oven. Blueberries are easy to dry, quick to prepare at home and healthy snacks. You can add this to pancakes, muffins, bread, or ice cream to get a more delicious flavor.
Get the recipe here.
---
Suggested: Muffin Tin Recipes
---
7. Dehydrate Beets Chips
If you don't like eating beets, let's try these beet chips for your craving time. By eating chips you can maintain your diet and best for healthy snacks. Just cut in slices small pieces and air fryer this for 25 minutes. These chips are so delicious and healthy too that are great for busy work breakfast or on the go.
Get the recipe here.
---
Related: Sauteed Vegetable Recipes
---
6. Homemade Fruit Snacks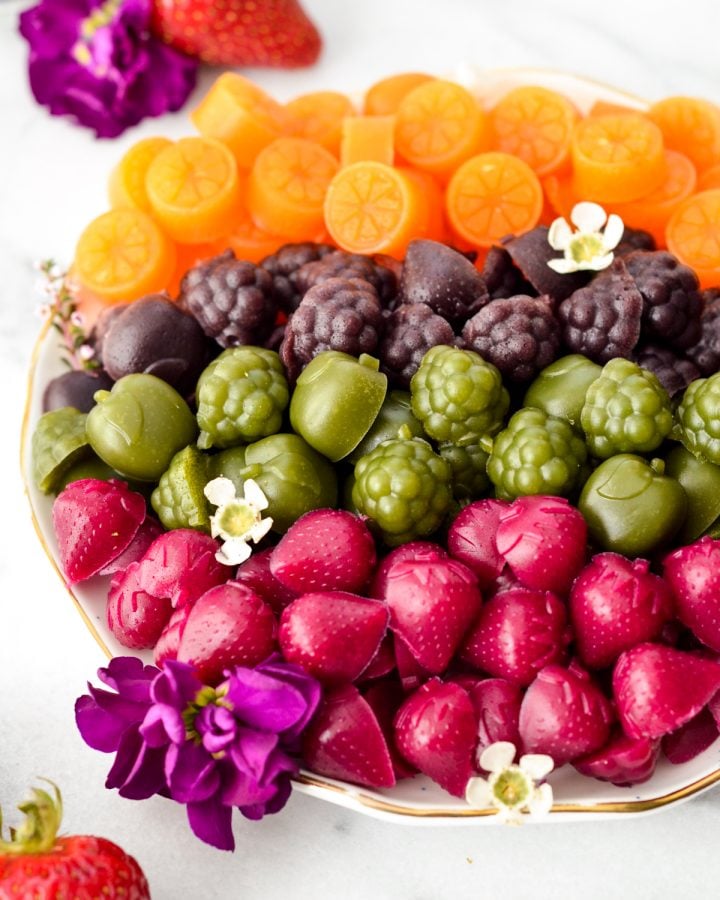 This homemade fruit snacks recipe or food dehydrator recipe is made with fresh fruits & vegetables that are better than store-bought! This is a healthy, fresh, refreshing, and high-protein snack loaded with nutrients. This is gluten-free, vegan, grain-free, and has 45 grams of protein per batch! No added sugar in this recipe and naturally sweetened.
Get the recipe here.
---
Suggested: Fruit Dessert Recipes
---
5. Salami Chips
Salamin chips are amazing, easy to make, and the best dehydrator snack ideas to serve your guests. You can serve this tortilla chips and dip for parties or holidays, or after Monday morning at work. These chips are a nice flavorful appetizer for parties and also a perfect solution for your family and friends. This is one of my favorite healthy dehydrated food recipes.
Get the recipe here.
---
Related: High Protein Snack Ideas
---
4. Cucumber Chips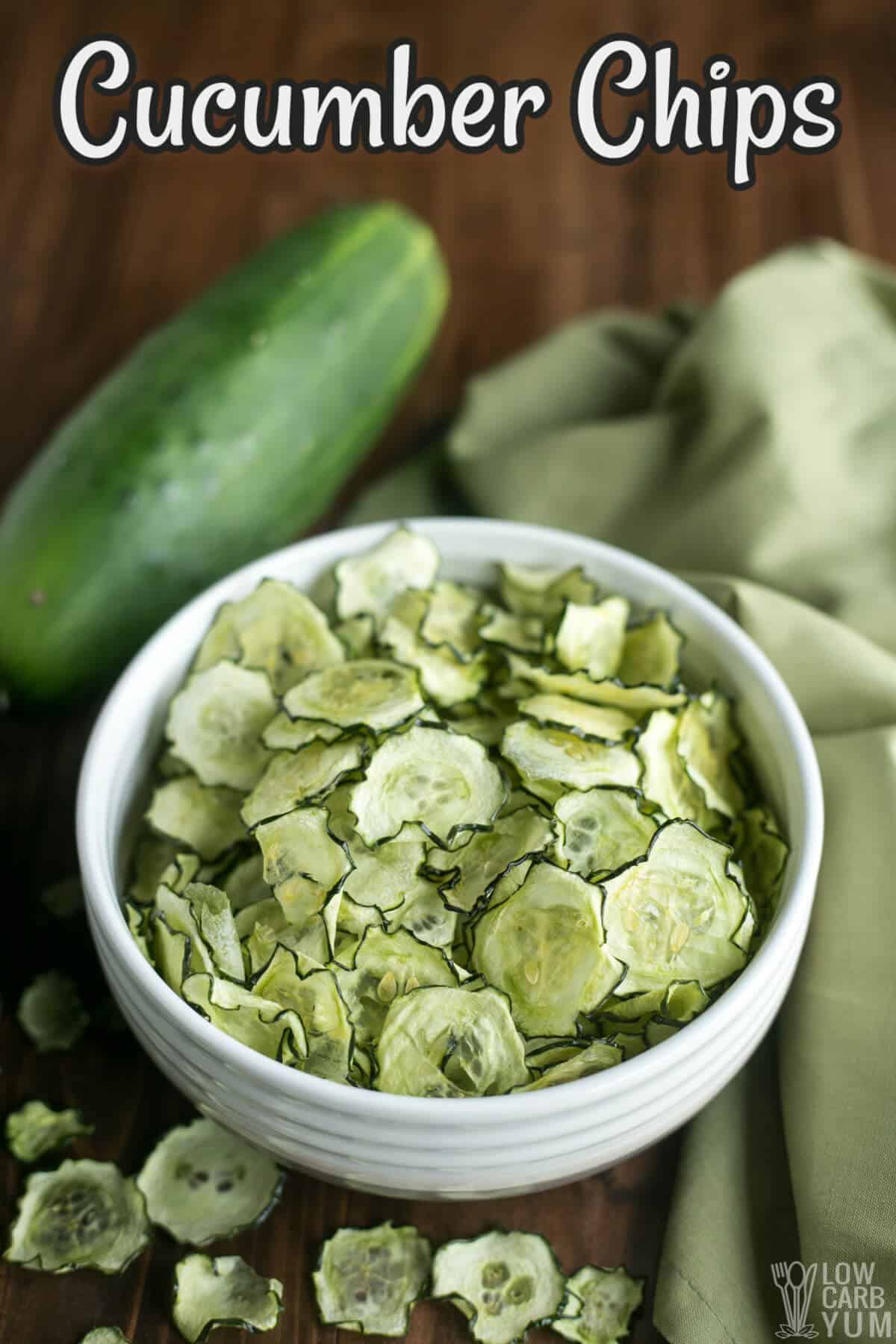 Easy-to-make baked cucumber chips are a healthier low carb snack and low in calories for a healthy diet. These chips are budget-friendly snacks that you can make at home in just 30 minutes. you can take this as an evening snack for mood cravings or for busy work.
Get the recipe here.
---
Suggested: Cucumber Recipes
---
3. Dehydrate Watermelon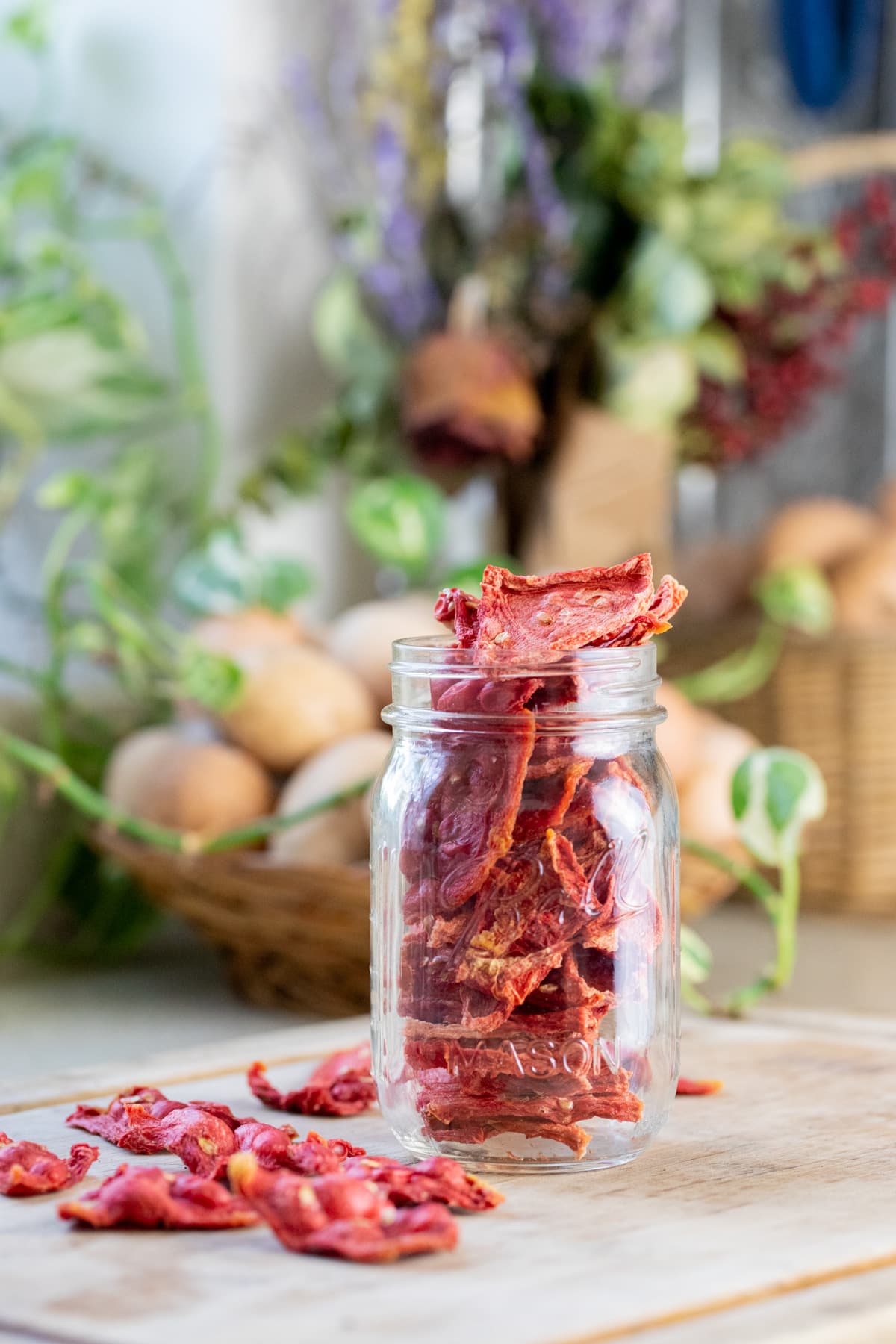 Dehydrate watermelon slices are so tasty, quick to prepare at home, and perfect for summer days to refresh yourself. These snacks are sweet, healthy, easy to carry anywhere, and easy to store in an airtight container for more days. It takes 30 minutes or less to make at home in a dehydrator tray or in the air fryer. This is one of the best and most healthy dehydrated snacks recipes.
Get the recipe here.
---
Related: Watermelon Recipes
---
2. Cinnamon Apple Fruit Leather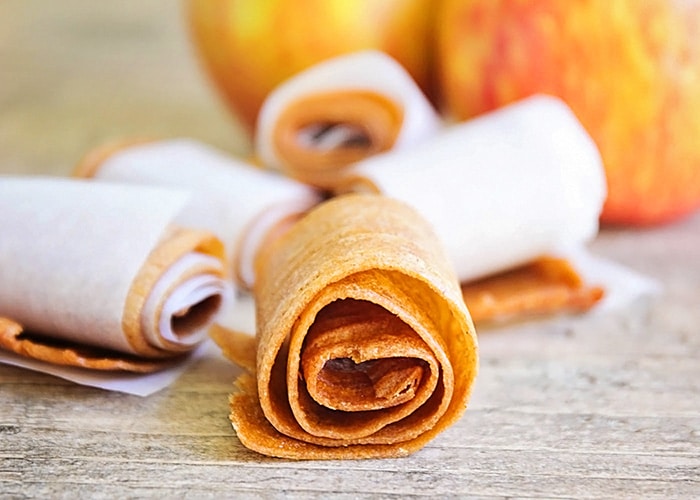 This apple cinnamon fruit leather is the perfect after school snack! This recipe is made using just 4 ingredients, is easy to make, and tastes great. The combination of apple and cinnamon makes this recipe so tasty and amazing in flavor for snacks on the go.
Get the recipe here.
---
Suggested: Cinnamon Dessert Recipes
---
1. Crispy Orange Chips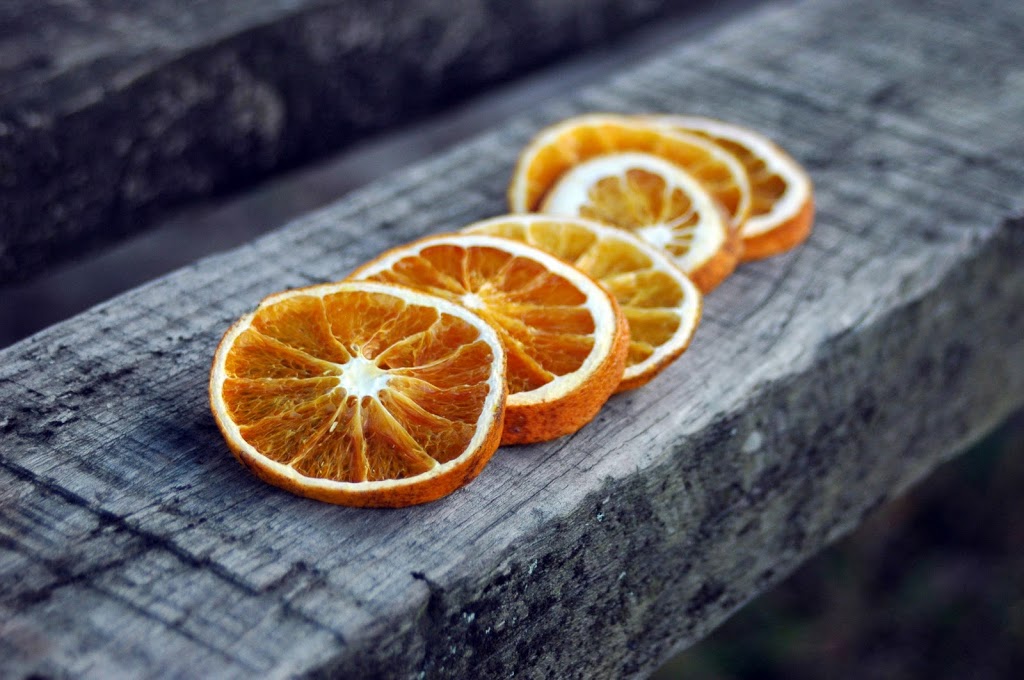 These orange chips look like the sun and beautiful delicious flavor that gives you a burst of energy and happiness. You can store it in a jar and when you open up the jar and get a sweet & bright smell. That comes out so flavorful and feels so impulsive to take in any time or on summer days. I've used more and more oranges for healthy snacks in my baked dehydrator snack ideas than I ever have in my life!
Get the recipe here.
---
---
If you like this article about Dehydrator Snack Ideas, please share this with your friends on Facebook, Twitter, and Pinterest. Also, you can subscribe to my blog to get all the latest articles first on your mobile.
SHARING IS CARING!
FACEBOOK | TWITTER | PINTEREST
Did you like this recipe and make it later at home? SAVE this pin to your favorite board on Pinterest!