Are you boar in your life and your busy hard work? Why not change your mood Instantly? These popcorn recipes are so delicious and tasty that so easy to make at home at any time. These popcorn recipes are ready within 20 minutes.
To prepare popcorn you don't need butter and oil at all, you can also use water as an alternative. To get the flavor, add any kind of sweetness or spice whatever you like to eat.
These days most people are stuck in their homes for a long day. There are many ways to spend time with your family or kids or your friends. You can be prepared with many healthy interesting recipes or desserts or snacks that your family will love to eat. But to spend your time with your family or kids, playing indoor games or doing some comedy, drama, thriller or watching any kids film or family-friendly film.
But while watching the film do not forget your movie snacks. There is the best and perfect way to watch a movie with snacks or any crunchy food that makes you feel happy and entertaining. Right, popcorn is a better and delicious 1st option of any other simple snacks that you want to eat during watching film. So you can make so easily this popcorn at home.
To know how to make simple easy popcorn recipes, get it here.
On the other side when you need to take a break from your work or busy life, make some delicious healthy popcorn recipes at home and change your mind. You can prepare Variety types of popcorn and try something new at any time you want. So here you can find some interesting popcorn ideas that make your day happy! YUM! Let's Check out these amazing recipes and enjoy!
---
[jetpack_subscription_form subscribe_placeholder="Enter your email address" show_subscribers_total="false" button_on_newline="false" submit_button_text="Sign Up" custom_font_size="16px" custom_border_radius="0″ custom_border_weight="1″ custom_padding="15″ custom_spacing="10″ submit_button_classes="has-text-color has-very-light-gray-color has-background has-vivid-red-background-color" email_field_classes="" show_only_email_and_button="true"]
---
15. Popcorn Cake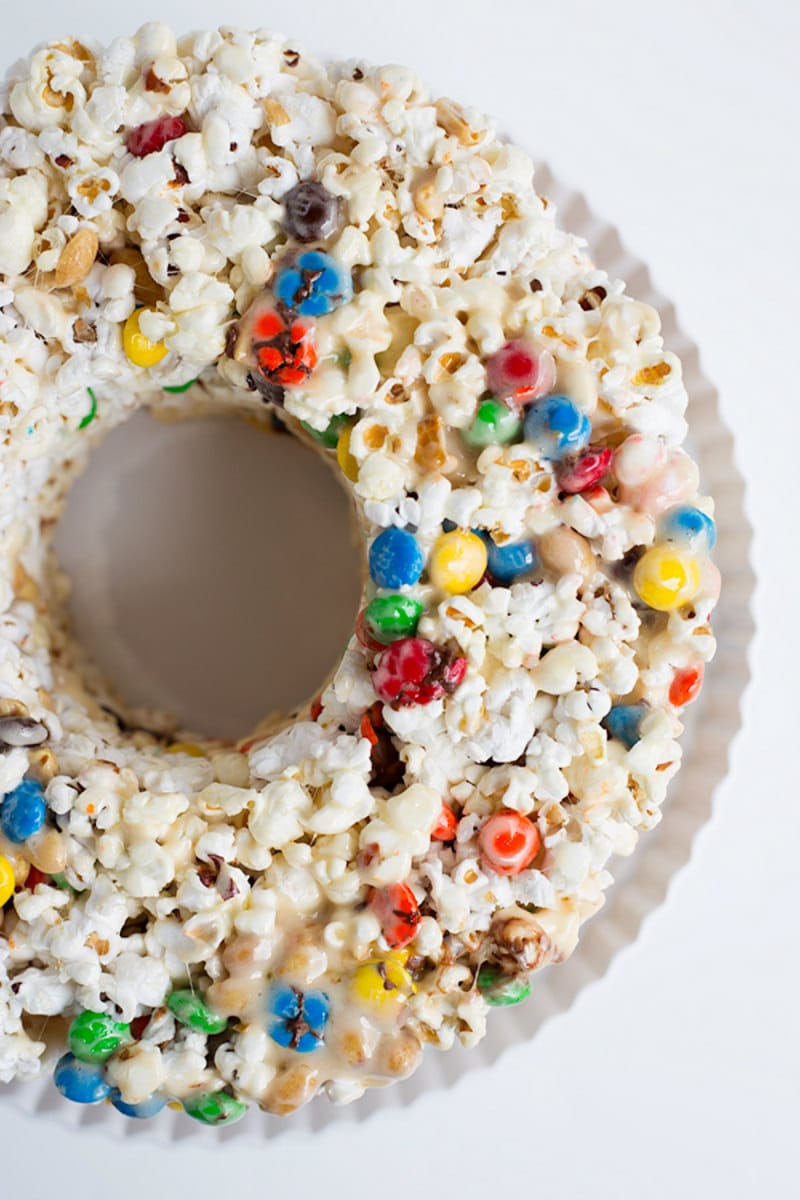 If you love popcorn, then I must say this fun dessert popcorn cake you will love it so much. For any party, these snacks or dessert popcorn recipes make a crowd.
Get the recipe here.
---
Related: Keto Snack Ideas
---
14. Unicorn Popcorn
This popcorn is fun and colorful DIY delicious snacks or desserts that everyone loves it.
Get the recipe here.
---
13. Sour Cream and Onion Popcorn
Try this another flavor of popcorn, sour cream, and onion popcorn at home and enjoy with your family and kids.
Get the recipe here.
---
Related: High Protein Snack Ideas
---
12. Cinnamon Popcorn Recipe With Apple And Pecans
For on the go snacks or school snacks this cinnamon popcorn tossed with dried apple and pecan is a quick and healthy snack mix.
Get the recipe here.
---
11. Peanut Butter Popcorn
peanut butter lovers? Then you definitely love this peanut butter popcorn. Enjoy this deliciously crunchy peanut butter popcorn recipes with your friends or family.
Get the recipe here.
---
Related: Keto Peanut Butter Recipes
---
10. Snickers Popcorn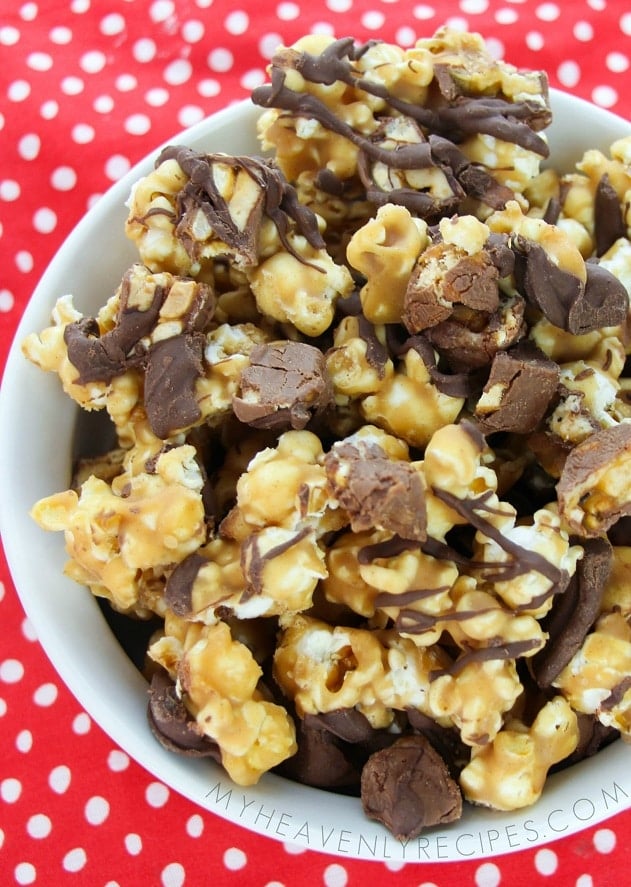 This snickers Popcorn is so tasty and delicious and this is one of my favorite popcorn recipes ever. After taste this popcorn you and your family or guests will fall in love.
Get the recipe here.
---
9. Pizza Popcorn
Pizza is a nice and delicious snack for any time, so why not change some interesting pizza version? This pizza popcorn recipe is perfect for snack cravings. Topped with pizza seasoning with mini pepperoni.
Get the recipe here.
---
Suggested: Cheesy Burst Veg Pizza Recipe
---
8. Pumpkin Spice Popcorn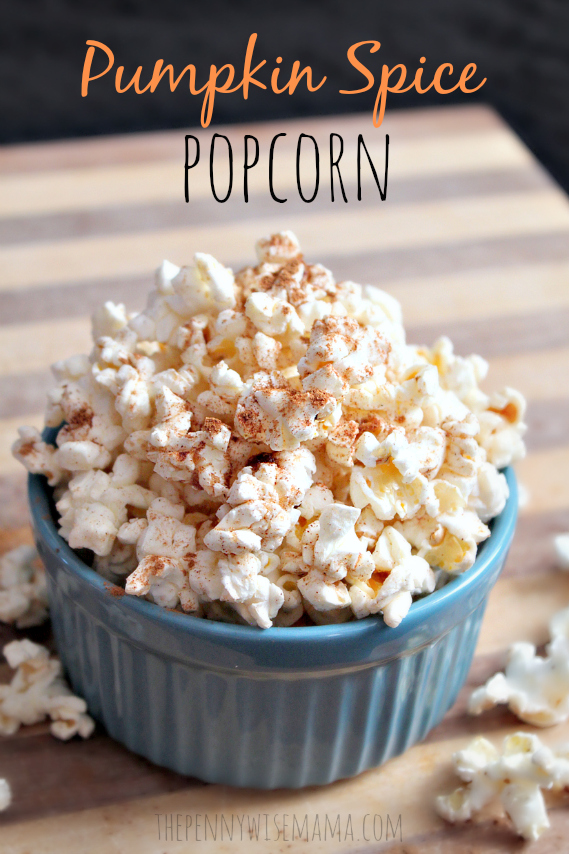 If you are looking for healthy snacks for busy work or evening time? Try this low-calorie pumpkin spice popcorn which is so tasty and easy to make at home.
Get the recipe here.
---
7. 4th Of July Popcorn
To celebrate this 4th of July with delicious snacks red white blue 4th of July popcorn. Made with white chocolate and red white blue crackle. Quick and easy these snacks are best for an instant celebration.
Get the recipe here.
---
Related: 4th of July Recipe Ideas & 4th of July Desserts
---
6. Chocolate Coconut Popcorn
This chocolate coconut popcorn is a great and fun dessert or snacks. Covered with chocolate and coconut which is low calorie and vegan.
Get the recipe here.
---
Related: Keto Coconut Flour Recipes
---
5. Oreo Popcorn
I love this oreo popcorn recipe. If you love oreo, then I must say this oreo popcorn you will love it. A sweet crunchy entertaining dessert for any party or occasion.
Get the recipe here.
---
4. Rosemary Spice Popcorn
Get a nice unique flavor rosemary spice popcorn in this summer holiday. So delicious and tasty popcorn you need to try.
Get the recipe here.
---
Related: Keto Cookie Recipes
---
3. Chili Cheese Popcorn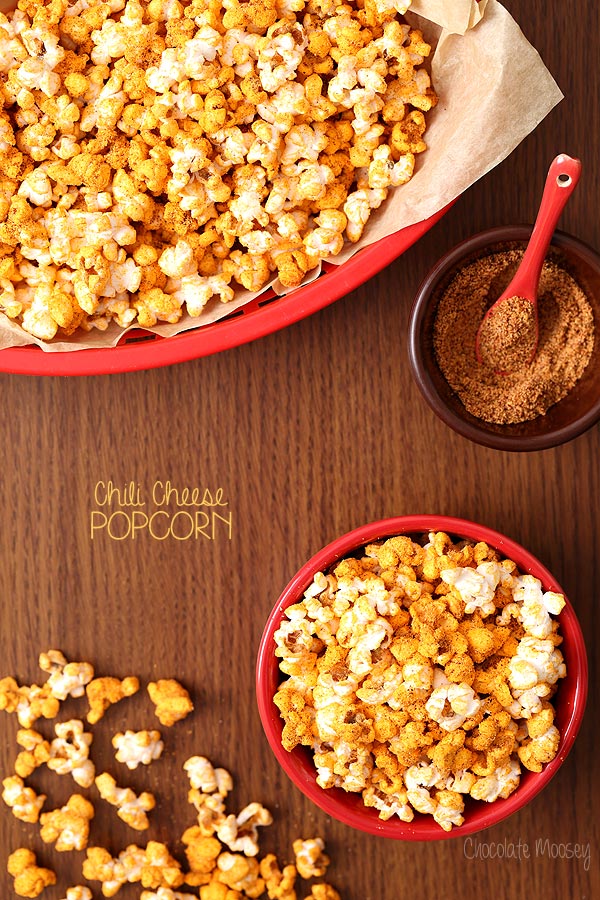 Need to eat chili cheese for snacks? These popcorn recipes are so tasty and spicy, get a cheesy taste that you need to try at home.
Get the recipe here.
---
Related Recipes You Will Love:
---
2. Lemon Popcorn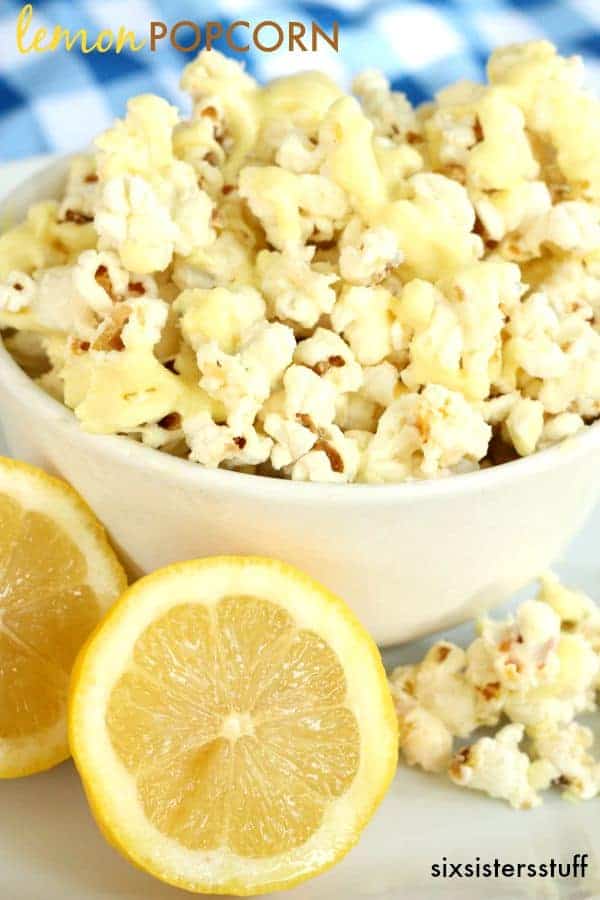 Have you ever try lemon popcorn? This lemon popcorn is so tasty and gets the lemon flavor from this amazing popcorn recipes.
Get the recipe here.
---
Related: Amazing Citrus Recipe Ideas
---
1. Caramel Popcorn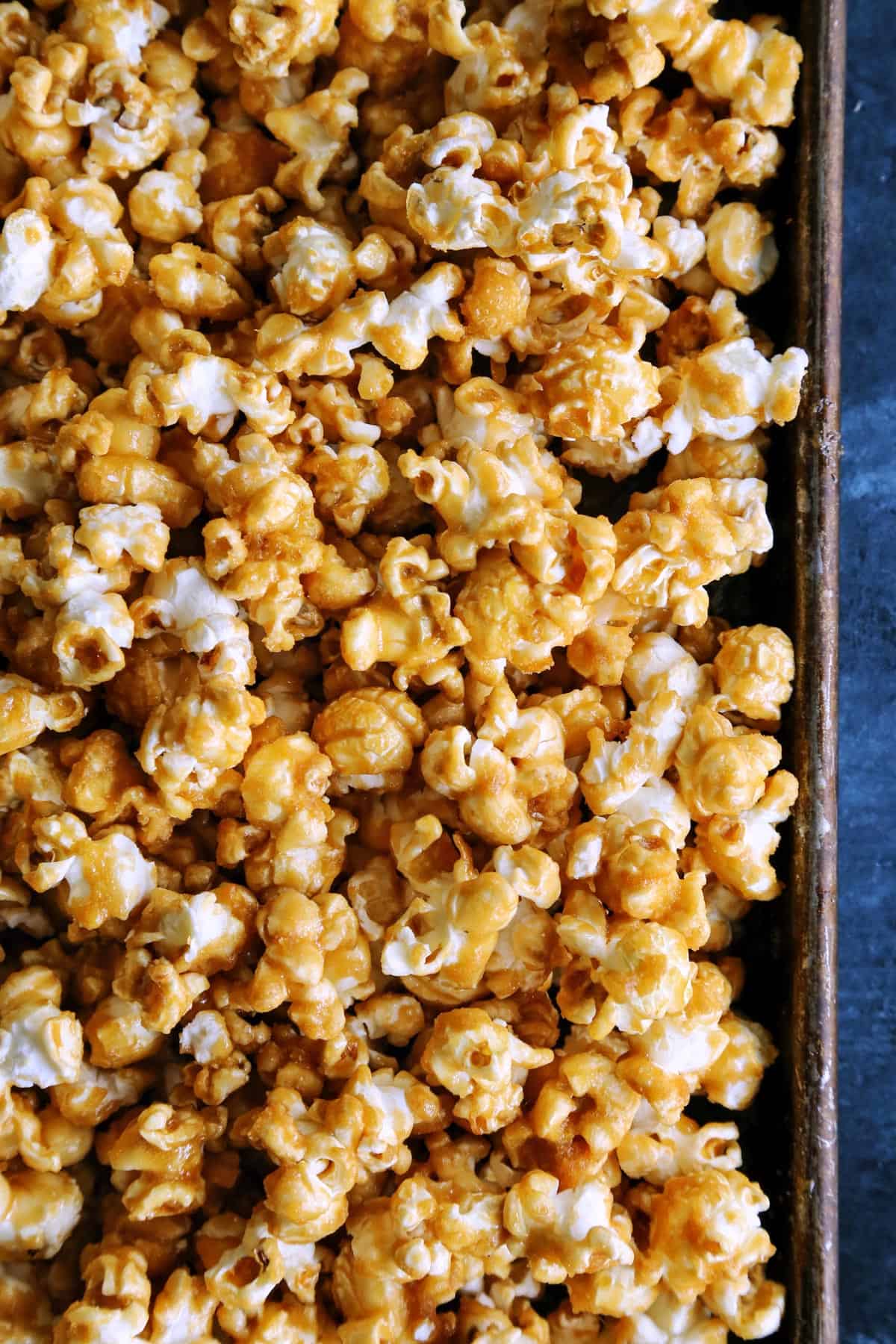 This tasty popcorn covers with sweet caramel sauce that makes a nice flavor. Easy to make and quick snacks or desserts for evening time.
Get the recipe here.
---
---
If you like this article about popcorn recipes, please share this with your friends on Facebook, Twitter, and Pinterest. Also, you can subscribe to my blog to get all the latest articles first on your mobile.
SHARING IS CARING!
FACEBOOK | TWITTER | PINTEREST
Did you like this recipe and make it later at home? SAVE this pin to your favorite board on Pinterest!