Looking for keto peanut butter recipes? These delicious easy peanut butter recipes are waiting for you. That you have to try at home for any meal.
When you first get into the keto diet. There are lots of your favorite recipes, you have to say goodbye and not take those recipes for a long time. Like potato chips, potato fries, creamy brush chocolate recipes, cakes, ice cream, soda…. and so on.
But don't worry… the peanut butter! It is made from ground, dry roasted peanuts [It's a popular nut butter]. So popular in many countries. Creamy in texture, high in fat but low net carb and contain more calories. Peanut butter is best for any weight loss diet and is a good source of healthy fat.
So you can put peanut butter in your keto diet. These are few delicious keto friends peanut butter recipes that you will love that best for breakfast, lunch, or dinner and snacks or desserts. You should try these recipes with peanut butter, just ready these recipes in a maximum of 30 minutes. Try these now at home!
Take a look below and enjoy the healthy keto peanut butter recipes with your family or friends!
Cookies Dough Peanut Butter Fat Bombs
These chocolate chips cookies Dough are so delicious in taste. Made with high-quality dark chocolate, cheese cream, peanut butter, vanilla extract(optional), chocolate chips, and few simple ingredients that create a low carb snack. These fat bombs So tasty and everyone will love this recipe and kids too! Why wasting time, just jump to the recipe by clicking the link below.
Get the recipe here.
---
Keto Peanut Butter Mug Cake
Mug cake is the easiest way to feed you anytime. This keto-friendly peanut butter mug cake is the best for snacks or breakfast. This rich and fudgy mug cake just ready with 5 minutes.
Low in carb and soft, moist, and flavourful this cake doesn't feel too heavy or dense. Also, you can use a medium bowl to make this preparation.
Get the recipe here.
---
Keto Peanut Butter Cookies
These keto peanut butter cookies or low carb peanut butter cookies are the perfect cravings for anyone. Low in carb these cookies are made with flourless peanut butter that best treat for anyone who on a keto diet. Try this recipe at home!
Get the recipe here.
---
Keto No-Bake Peanut Butter Pie
No-bake peanut butter pie us best ever dessert. Keto-friendly, sugar-free and low in net carb this chocolate peanut butter pie recipe made with only 5 ingredients. But without any bake, so delicious perfect crust this recipe goes well for any occasion or party. Also, you can surprise anyone or your partner with this best-ever dessert as a Thanksgiving dessert.
Get the recipe here.
---
Keto Peanut Butter Smoothie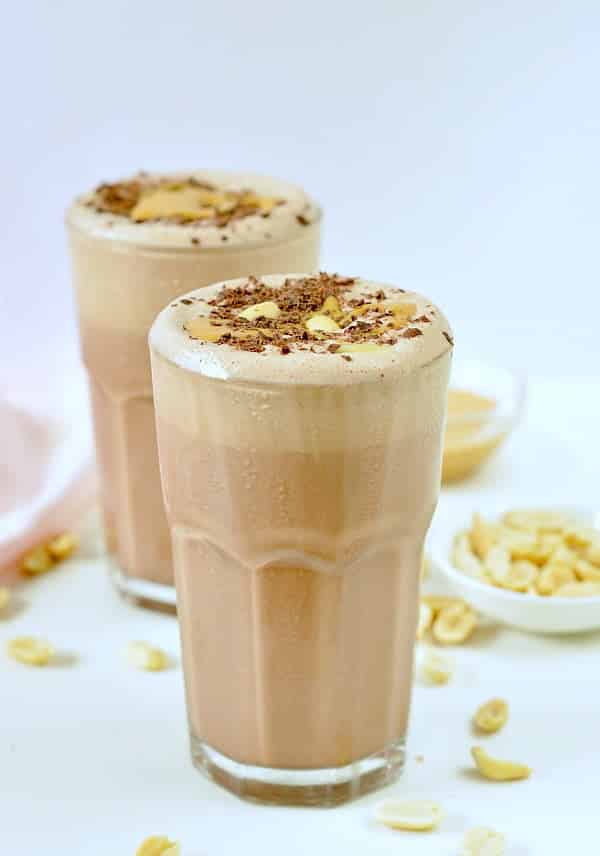 This smoothie made with peanut butter, you will love after taste it. Light, simple, refreshing, and lots of flavor this keto-friendly smoothie is the best. If you miss banana smoothie and don't have ingredients to make a green smoothie. Then this recipe is waiting for you to grapple on it.
It is low in carb and dairy-free too! You can serve this at room temperature also.
Get the recipe here.
---
Suggested: 19 Weight Watchers Smoothie with Points
---
Keto Air Fryer Peanut Butter Cookies
Are you looking for sugar-free, low carb but air fryer cookies? These air fryer peanut butter cookies are for you. These cookies are oven-baked or you can make with air fryer way. How to make this recipe at home get here. Try now and after a bite, you feel like Yum!
Get the recipe here.
---
Keto Chocolate Peanut Butter Roll Cake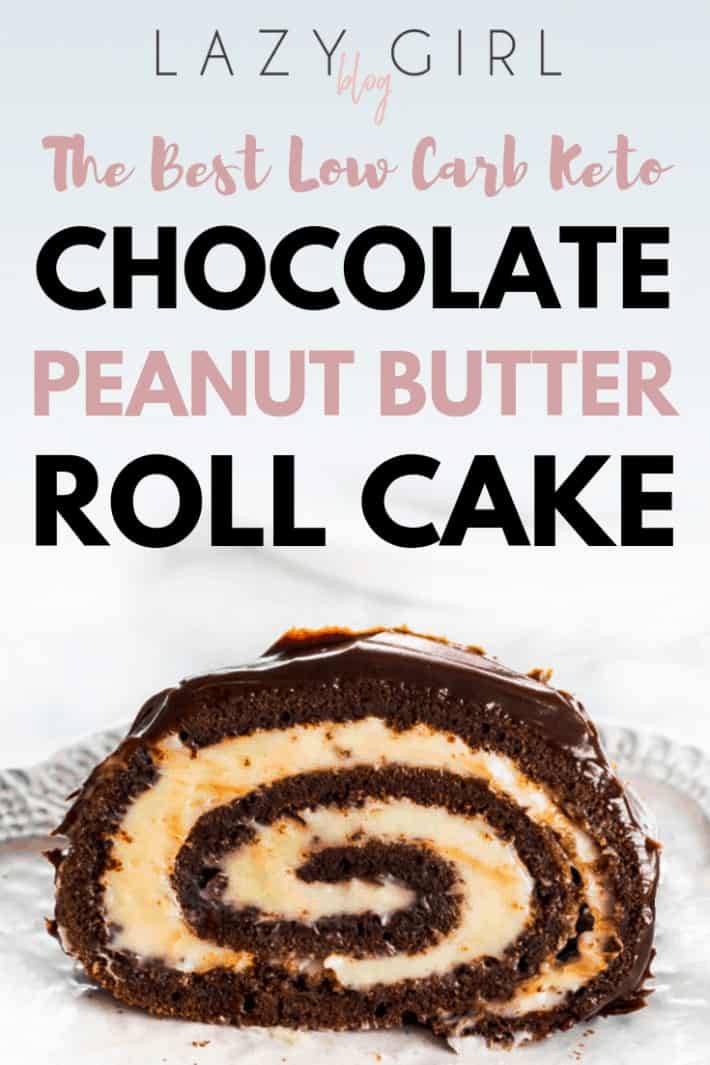 This roll cake is filled with cream. Low in carb and gluten-free this peanut butter roll cake is so delicious in taste that perfect for desserts. These lovely cakes come in lots of flavors with a rich and creamy taste. That creates a nice low carb cake loaded with chocolate, peanut butter with other ingredients.
To celebrate any party or occasion this dessert is the best!
Get the recipe here.
---
Keto Peanut Butter Chocolate Waffles
For breakfast, I love to eat waffles. But when the chocolate, peanut butter, and butter come together, I can't wait to eat that. So delicious, crispy, and healthy this dish is perfect for breakfast and snacks with vanilla ice cream or with salad.
Get the recipe here.
---
Keto Peanut Butter Maple Mousse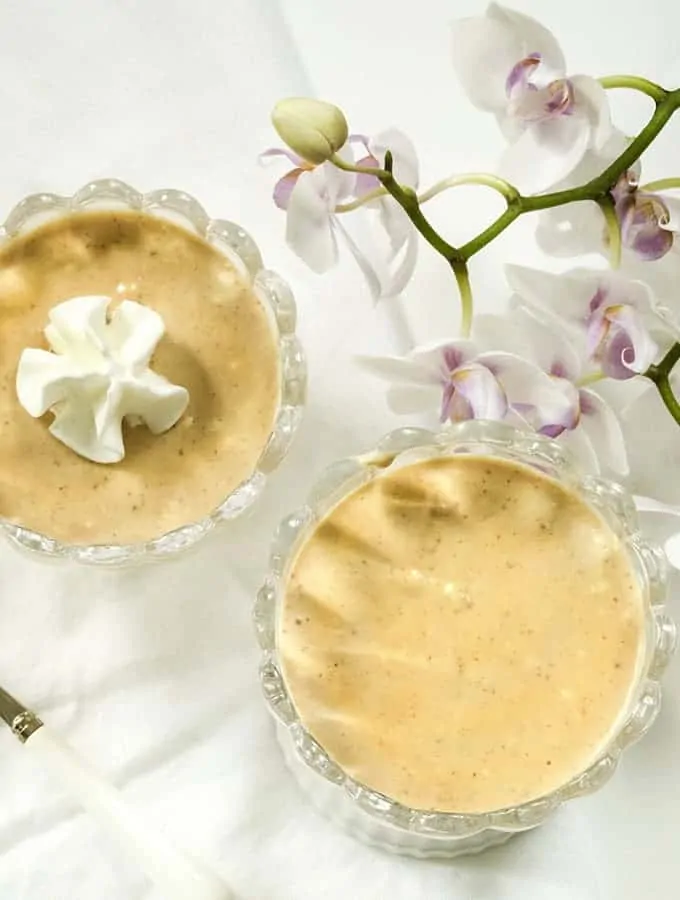 Looking for an easy, no-cook fat bomb that tastes good on your keto diet? Look no further. This super simple, 6-ingredient mousse takes minutes to make, but most importantly, it tastes delicious. Gluten-free, low carb, keto, vegetarian peanut butter maple mousse is a cool little bowl of deliciousness on a hot day.
Get the recipe here.
---
Snickers Cheesecake Bars
Snickers cheesecake bars! Sounds like crunchy and soft both. Yes! This recipe packed with crunchy oreo crust and topped with create a layer of snickers–studded cheesecake. The perfect recipe for desserts. These delicious bars you can gift or surprise your partner. Cover with smooth chocolate and gooey caramel and sprinkle with chopped peanuts! Yum!
Get the recipe here.
---
Flourless Peanut Butter Chocolate Chip Cookies
looking for flourless cookies? These peanut butter cookies are for you. Easy to make these cookies are made with only simple 6 ingredients. So soft inside and crunchy outside these cookies are flavourful and tasty. I just need to make these cookies only 20 minutes. And ready to make a crowd with your family or friends.
Get the recipe here.
---
Looking for more cookies ideas? These chocolate chips cookie recipe are the best!
---
Keto Low Carb Peanut Butter Blossoms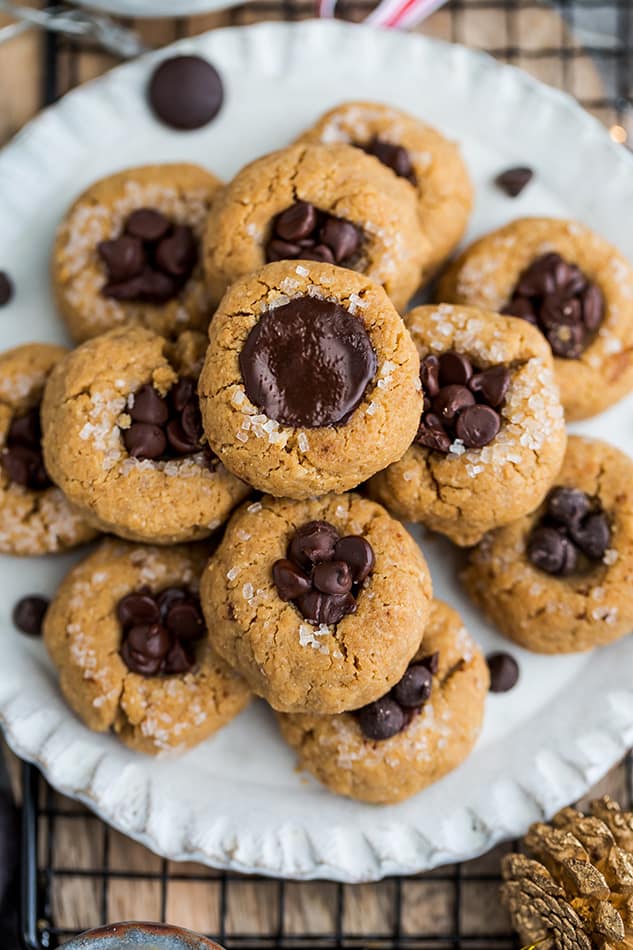 Keto low carb peanut butter blossoms are great nice cookies that best for holiday or occasion. Soft and chewy these cookies are so delicious. Making with peanut butter and filled with melted sugar-free chocolate in the center that looks so beautiful like flowers or blossoms. Try it!
Get the recipe here.
---
Keto Peanut Butter Lava Cake
Lava cake is my favorite recipe ever! But who is on a keto diet, this recipe is for them. Keto-friendly creamy peanut butter chocolate lava cake recipe is low carb and ready in about 20 minutes.
Get the recipe here.
---
Chocolate Peanut Butter Ice Cream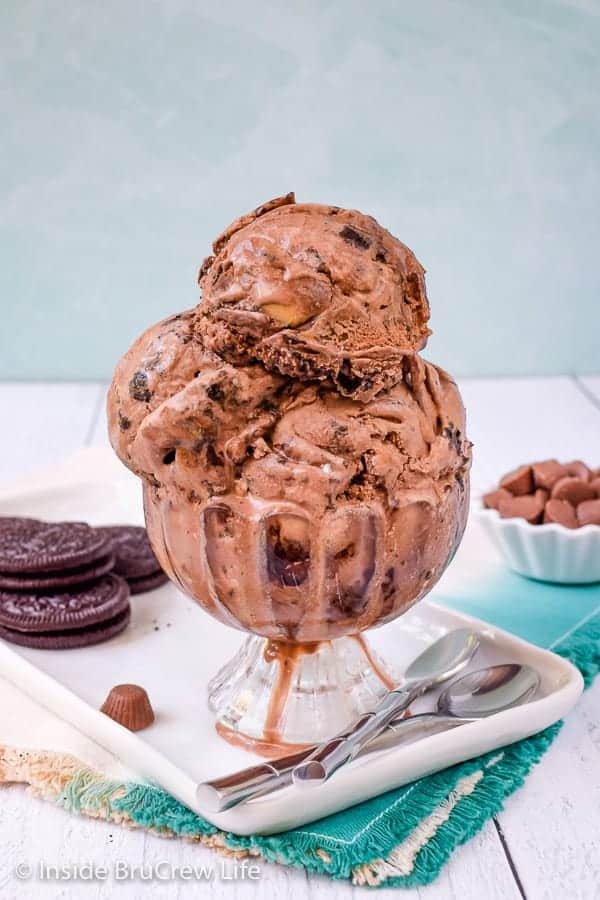 Everyone loves ice cream. But this homemade chocolate peanut butter ice cream is so delicious and perfect for desserts. Quick and easy to make, egg-free, and amazing taste. It's ready in 30 minutes.
Get the recipe here.
---
Flourless Peanut Butter Bread
If you miss the Irish soda bread, these flourless peanut butter bread will fill your cravings. It's a quick and easy bread keto option that is made without any flour, gluten-free and low carb too… How to make this bread? Take a look below…
Get the recipe here.
---
Chocolate Peanut Butter Whoopie Pies
Do you love whoopie pies? These chocolate peanut butter whoopie pies recipes are waiting for you. Filling with creamy peanut butter and cover with chocolate made cookies. Delicious keto whoopie pies are low carb version that you can take it as a dessert.
Get the recipe here.
---
No-Bake Peanut Butter Granola Bars
Peanut butter granola bars are the best ever protein recipe. These no-bake bars are perfect for snacks – an easy meal. Packed with gluten-free oats, peanut butter, pecan, honey, and lots of healthy dose of chocolate chips. These bars are giving you a nice sweet tooth.
Get the recipe here.
---
Chocolate Peanut Butter Cupcake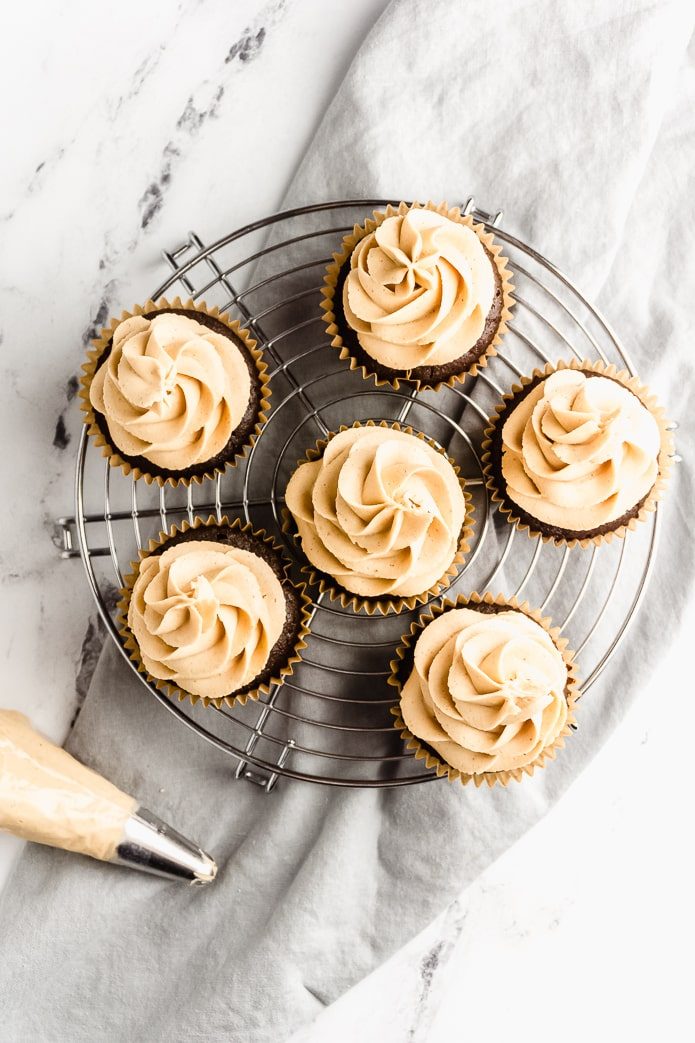 This keto cupcake made with peanut butter and chocolate is one of the best recipes. The combination of chocolate and peanut butter creates a nice flavor and rich in taste. Low in carb and gluten-free these cakes are a big party or occasion desserts. Topping with peanut butter frosting makes the cake looking good and delicious in taste.
Get the recipe here.
---
Keto Peanut Butter Skillet Cookies
Cookies lover? But worried about your diet? These keto peanut butter skillet cookies are so delicious, yummy, low carb, and ketogenic that keep your diet balanced. These cookies are made in a skillet. Crispy outside and soft and tender in inside these cookies best for snacks. Check out the recipe preparation and make it at home!
Get the recipe here.
---
Keto Peanut Butter Chia Pudding
Chia pudding is always a better option for a meal. But these peanut butter keto-friendly chia pudding is the best ever recipe that makes you feel comfortable and amazing! With dark chocolate, this pudding blended with peanut butter filling.
This recipe you can easily take in breakfast or snacks or as a dessert. Comfort, tasty, healthy and so yummy recipe you have to make at your home and taste it!
Get the recipe here.
---
Keto Peanut Butter Muffins
These peanut butter chocolate chips muffins are perfect for any on the go meal. These muffins are so delicious and keto-friendly that goes well for breakfast and keeps you going until lunch.
Loaded with almond flour, baking powder, cinnamon, eggs, chocolate chips, peanut butter, create, and other few simple ingredients. Nice texture and nice flavor these muffins are so great for any snack time. Try now at home! [For taste you can use almond butter also.]
Get the recipe here.
---
Some popular Keto recipes:
SHARING IS CARING!
FACEBOOK | TWITTER | PINTEREST
Did you like this recipe and make it later at home? SAVE this pin to your favorite board on Pinterest!