If you are looking for healthy but tasty desserts or snacks to celebrate any occasion or party? I'm sure these delicious keto cupcakes are the best way to enjoy any party or holiday with your family or friends. Easy to make, delicious, flavourful and some cupcakes are gluten-free and low carb too!
These keto cupcakes are healthy and yummy that who are on a diet, even they can eat these cupcakes because these are keto-friendly recipes. You can take these cupcake recipes as a dessert or snacks or breakfast also. So let's jump to these recipes and make at home, enjoy!
---
[jetpack_subscription_form show_subscribers_total="false" button_on_newline="true" custom_font_size="16px" custom_border_radius="0″ custom_border_weight="1″ custom_padding="15″ custom_spacing="10″ submit_button_classes="has-text-color has-background-color has-background has-vivid-red-background-color" email_field_classes="" show_only_email_and_button="true"]
---
Sour Cream Vanilla Keto Cupcake
Looking for easy and healthy low carb cupcakes? These sour cream vanilla keto cupcakes are so tasty and delicious. It helps you lose weight, good for breakfast, low carb, and gluten-free these cupcakes are better for snacks.
Get the recipe here.
---
Related : Keto Breakfast Recipes
---
Keto Caramel Cupcake
These keto caramel cupcakes are so tasty and easy to make at home. Low carb and gluten-free these cupcakes are covered with caramel and other ingredients. Best ever keto cupcakes to celebrate any party or occasion.
Get the recipe here.
---
Pecan Pie Muffins
Love with pecan? Then you definitely love this healthy pecan pie muffins. So easy to make with few ingredients. Only 3g net carb and good for the keto diet, you can easily eat these amazing muffins at breakfast or party snacks.
Get the recipe here.
---
Related : Keto Snack Ideas
---
Keto Red Velvet Cupcakes
Red velvet cake is the best for celebrating any occasion, especially valentine's day. But you can take these amazing low carb, moist, tender, and soft keto-friendly red velvet cupcakes as a dessert or snacks. Topping with cream cheese frosting and enjoy!
Get the recipe here.
---
Suggested : Keto Dessert  Recipes
---
Keto Pumpkin Cream Cheese Cupcakes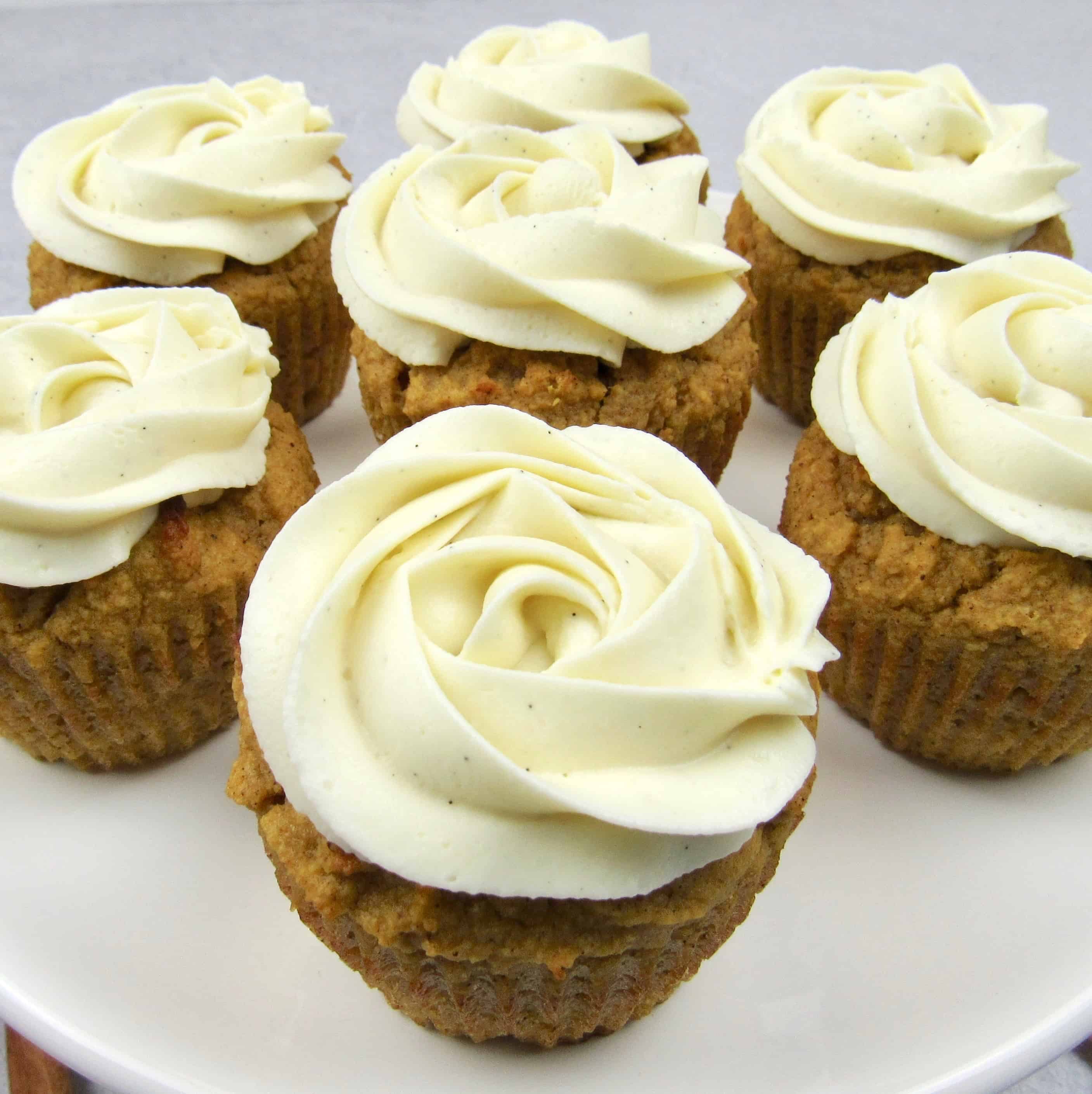 Pumpkin cream cheese cupcakes are so easy to make and best for who are pumpkin lover. Topping with creamy cream cheese with nuts, overall a perfect side snacks that you can take any time.
Get the recipe here.
---
Chocolate and Peanut Butter Keto Cupcakes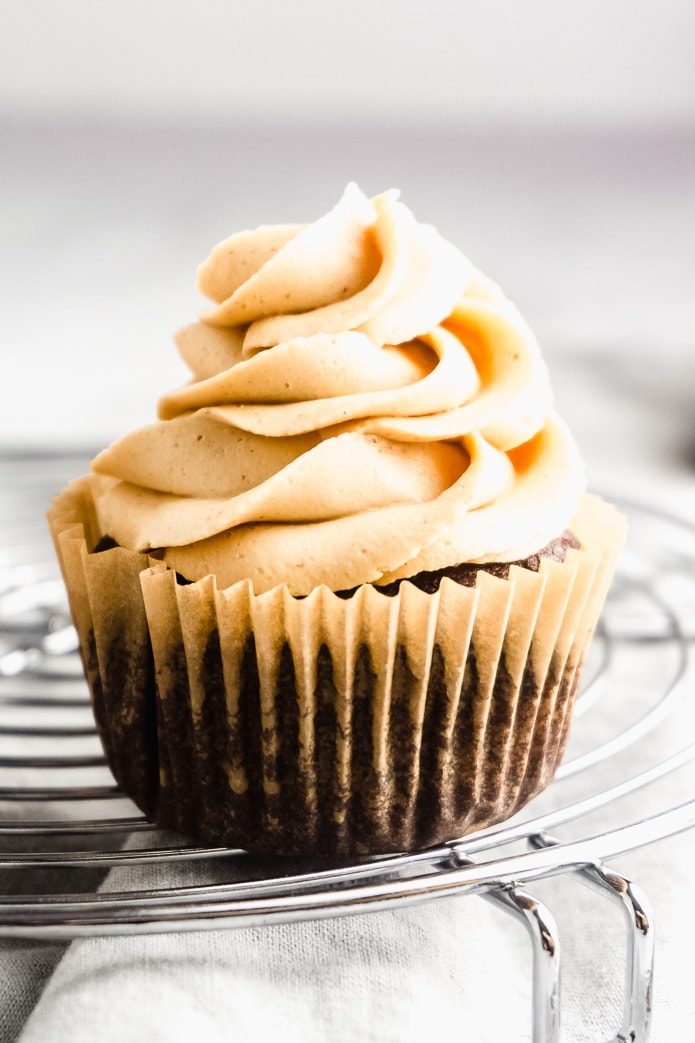 The combination of chocolate and peanut butter is the best ever keto cupcakes that I love so much. These tasty cupcakes are low carb and moist, soft and you will love this as a dessert.
Get the recipe here.
---
Related : Keto Peanut Butter Recipes
---
Keto Carrot Cupcakes
If you have love with carrot, These keto-friendly carrot cupcakes are perfect for any occasion or party or desserts. Get a nice flavor of carrot and topped with cream cheese frosting is the perfect finishing touch. Time to grab on these delicious cupcakes.
Get the recipe here.
---
Keto Vanilla Cupcakes With Buttercream Frosting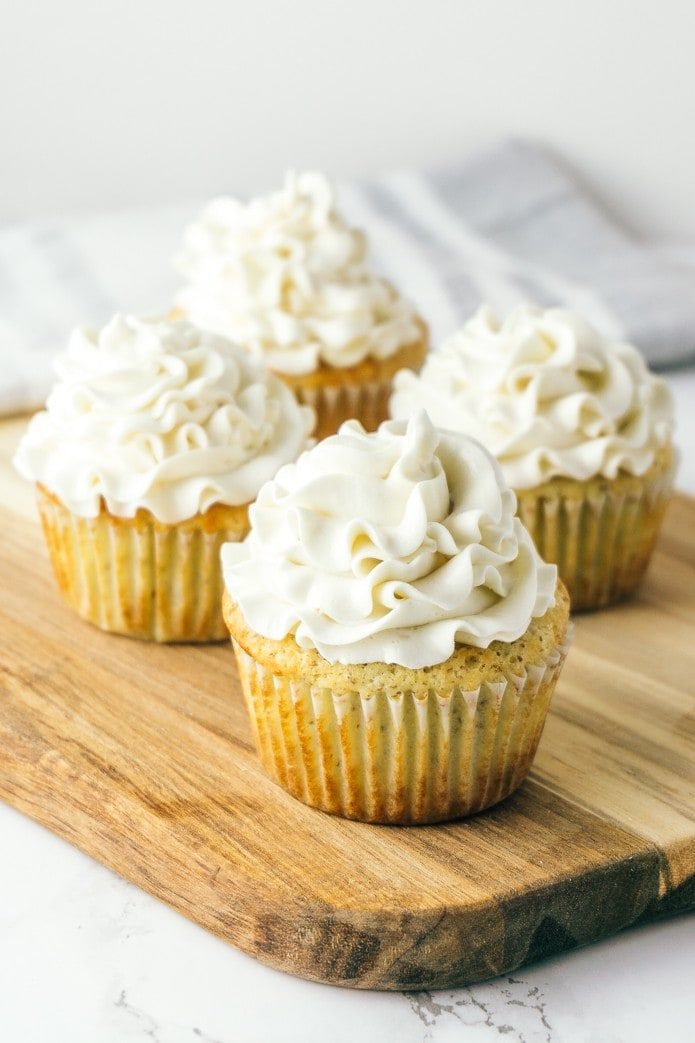 To enjoy any occasion or party and don't know what to make quickly. Try this vanilla cupcakes with buttercream frosting. It is a low carb and keto-friendly cake that anyone can eat without any hesitation.
Get the recipe here.
---
Related : Vegan Cake Recipes
---
Coconut Cupcakes With Coconut Frosting
These coconut cupcakes are so flavourful, moist, tender and for dessert, this recipe is the best for your tooth. Serve these delicious cupcakes with coconut cream cheese frosting and sprinkle over some coconut flakes.
Get the recipe here.
---
Related : Keto Coconut Flour Recipes
---
Keto Chocolate Champagne Cupcakes With Raspberry Frosting
This chocolate champagne cupcakes with raspberry frosting are one of my favorite keto cupcakes that I need more and more. Loaded with dark chocolate these cupcakes are so tasty and topped with flavourful raspberry frosting, both amazing combination that changes your mood Instantly.
Get the recipe here.
---
Keto Zucchini Spice Cake Cupcakes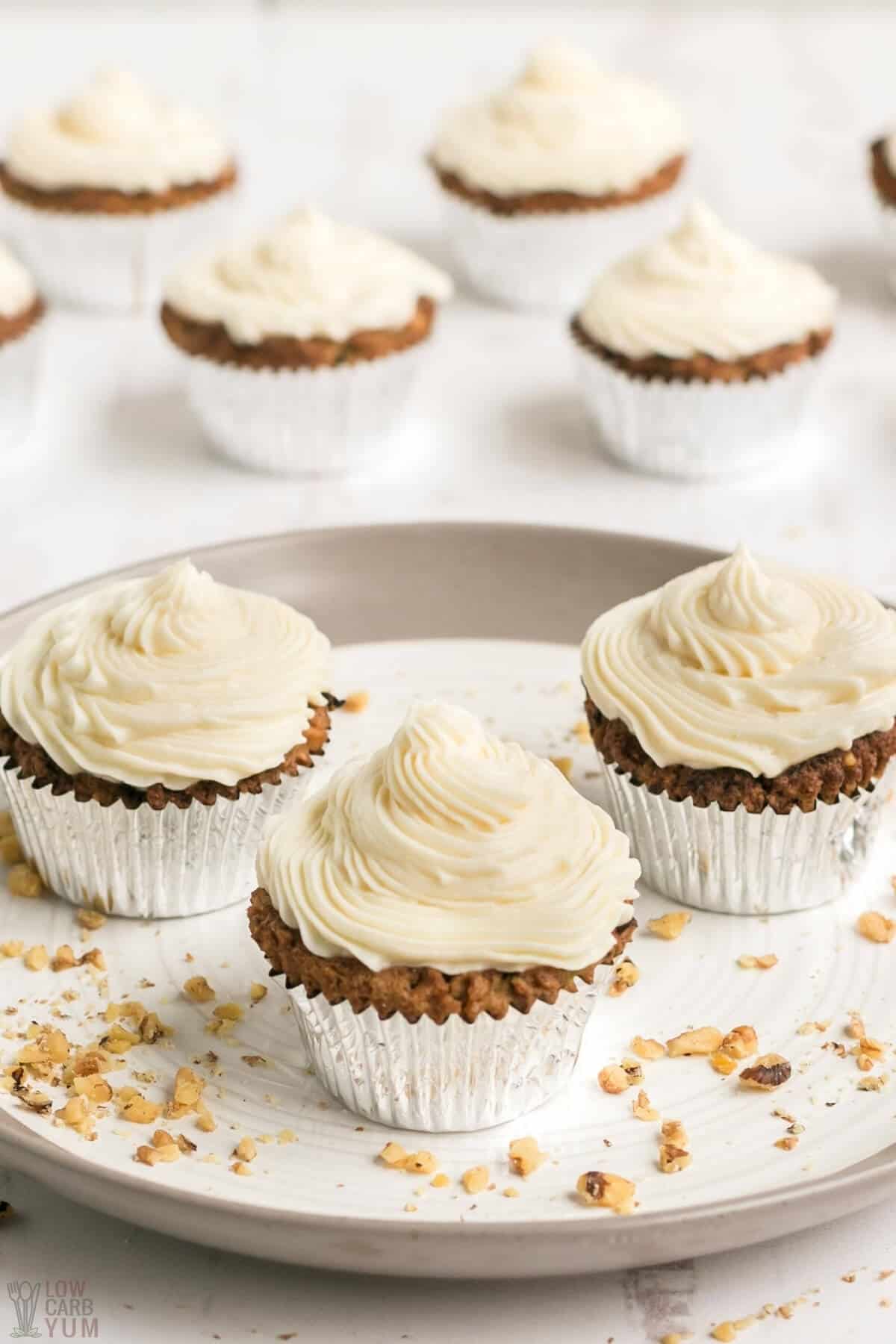 If you love zucchini then you must try this zucchini spice cake cupcakes or who don't like zucchini, for them this recipe is the better option to get healthy nutrition. Soft, moist, and nice texture with cream frosting these cupcakes that you need to try!
Get the recipe here.
---
Related : Keto Ice Cream Recipes To Refresh Your Mood
---
Low-carb Keto Apple Cupcakes
Try this low carb keto apple cupcakes this summer. Get amazing apple flavor and soft these cupcakes are best for snacks.
Get the recipe here.
---
Related : Amazing Keto Recipe Ideas
---
Keto Strawberry Cupcakes With Cheesecake Frosted
Do you like strawberries? Must love these strawberry cupcakes with cheesecake frosted. It is low carb, gluten-free, keto-friendly and for me, these keto cupcakes are so tasty and my all-time favourite.
Get the recipe here.
---
Keto Nutella Frosting On Chocolate Cupcakes
These cupcakes are loaded with Nutella and creamy Nutella frosting made these chocolate cupcakes are so delicious and best dessert ideas ever.
Get the recipe here.
---
Flourless Churro Cupcakes
If you looking like a churchy dessert, these churro cupcakes are the best for sweet tooth.
Get the recipe here.
---
Gluten-free Keto Chocolate Cupcakes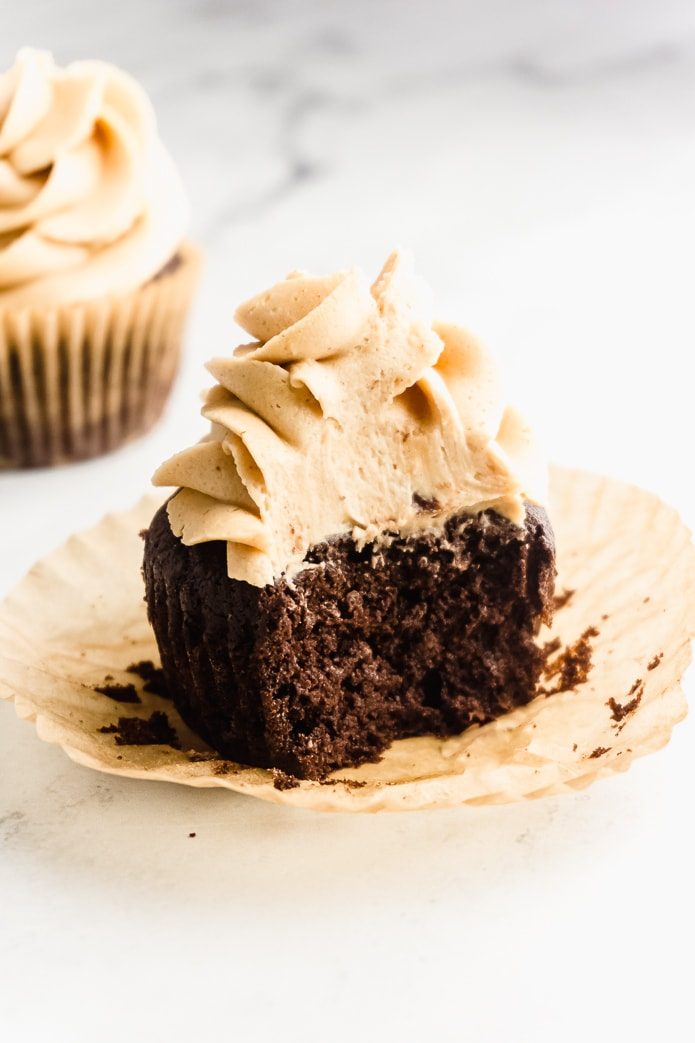 Loving with chocolate? These chocolate cupcakes make you feel happy at any time. These are gluten-free, low carb, keto-friendly, and rich in flavor that you will love most.
Get the recipe here.
---
Keto Lemonade Cupcakes With Roasted Strawberries And Creamy
These cupcakes are made with roasted strawberries and garnish with flavourful strawberry cream frosting. Try these amazing delicious cupcakes in your snack time or desserts.
Get the recipe here.
---
Keto Cookie Dough Cupcakes
I must say that you need to try these amazing delicious cupcakes. For dessert lovers, they either love this keto-friendly and nut-free cookie dough cupcakes.
Get the recipe here.
---
Keto Chocolate Cupcakes With Chocolate Hazelnut Frosting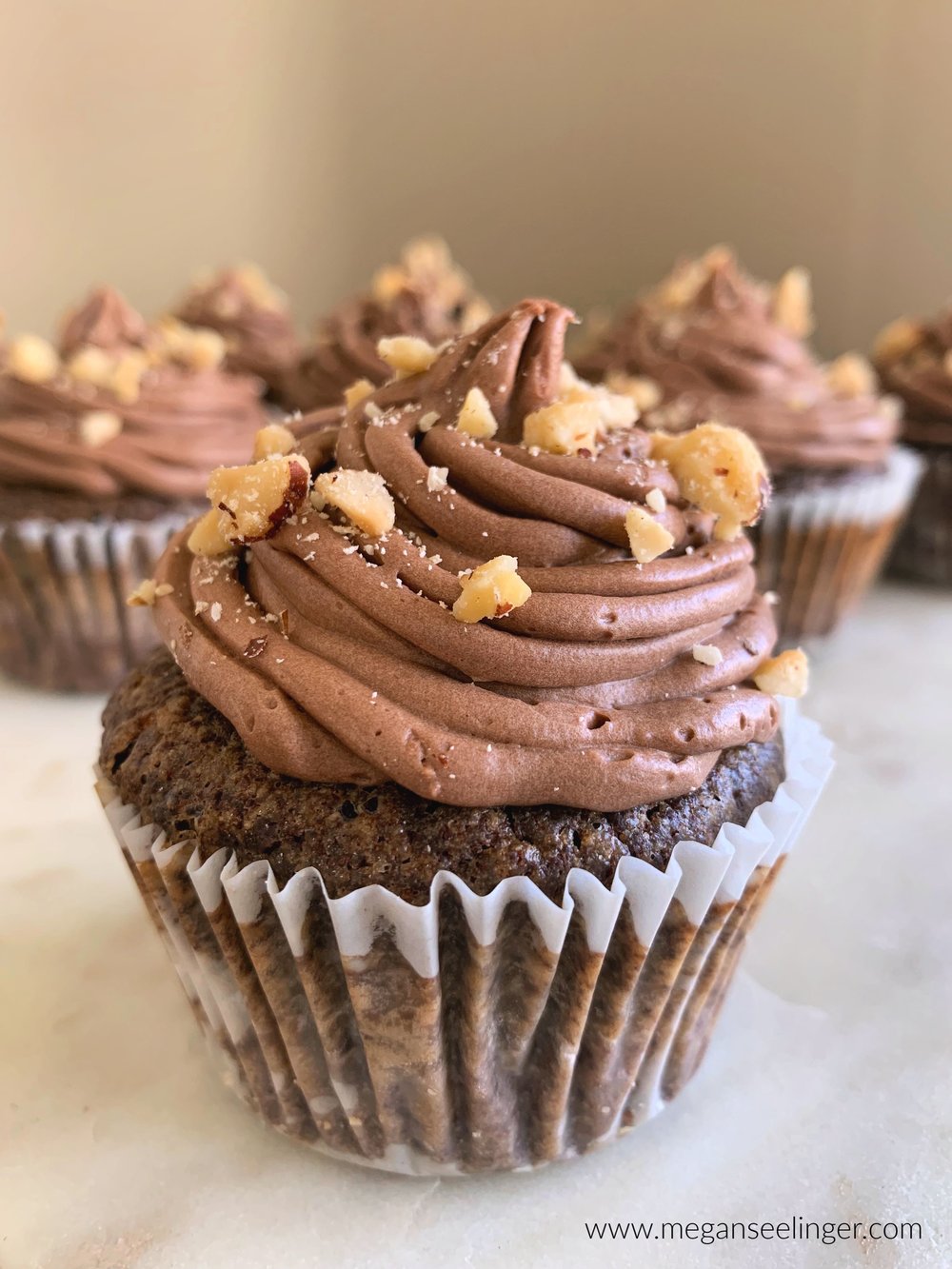 Celebrate your chocolate day or any holiday with these yummy chocolate cupcakes with hazelnut frosting.
Get the recipe here.
---
Keto Blueberry Almond Flour Cupcakes
Keto-friendly Blueberry almond flour cupcakes are made with almond flour, blueberries, and other simple ingredients. It is ready within 30 minutes and so easy to prepare at home. Must try these cupcakes at breakfast or snacks.
Get the recipe here.
---
Related : Keto Almond Flour Recipes
---
Keto Salted Caramel Brownie Cupcakes
Rich and flavourful this brownie cupcakes are so tasty, topped with sugar-free salty caramel frosting. To celebrate any party or weeknight party these keto cupcakes are perfect for desserts.
Get the recipe here.
---
---
If you like this article, please share this with your friends on Facebook, Twitter, and Pinterest. Also, you can subscribe to my blog to get all the latest articles first on your mobile.
SHARING IS CARING!
FACEBOOK | TWITTER | PINTEREST
Did you like this recipe and make it later at home? SAVE this pin to your favorite board on Pinterest!