Looking for delicious and tasty cakes to satisfy your sweet desires? Here I share some simple easy Vegan cake recipes that are best for any holiday, after a meal or birthday, any occasion, etc.

The cake is the most delicious and amazing dessert that everyone will love to eat. However, to prepare any cake, you need eggs, milk, or any dairy product. But for those who are vegetarians or do not eat non-vegetarian foods like eggs, milk, milk cream, these vegan cakes are suitable for them.

These vegan cake recipes are very tasty, yummy, and easy to make with a few simple cake ingredients or kitchen staples. No need to buy cakes from your store, because you can make these vegan cakes for you or your kids or guests to celebrate any occasion, holiday, party, or birthday and your sweet wishes. So let's check out these recipes and enjoy!
---
21. Easy Vegan Lemon Blueberry Cake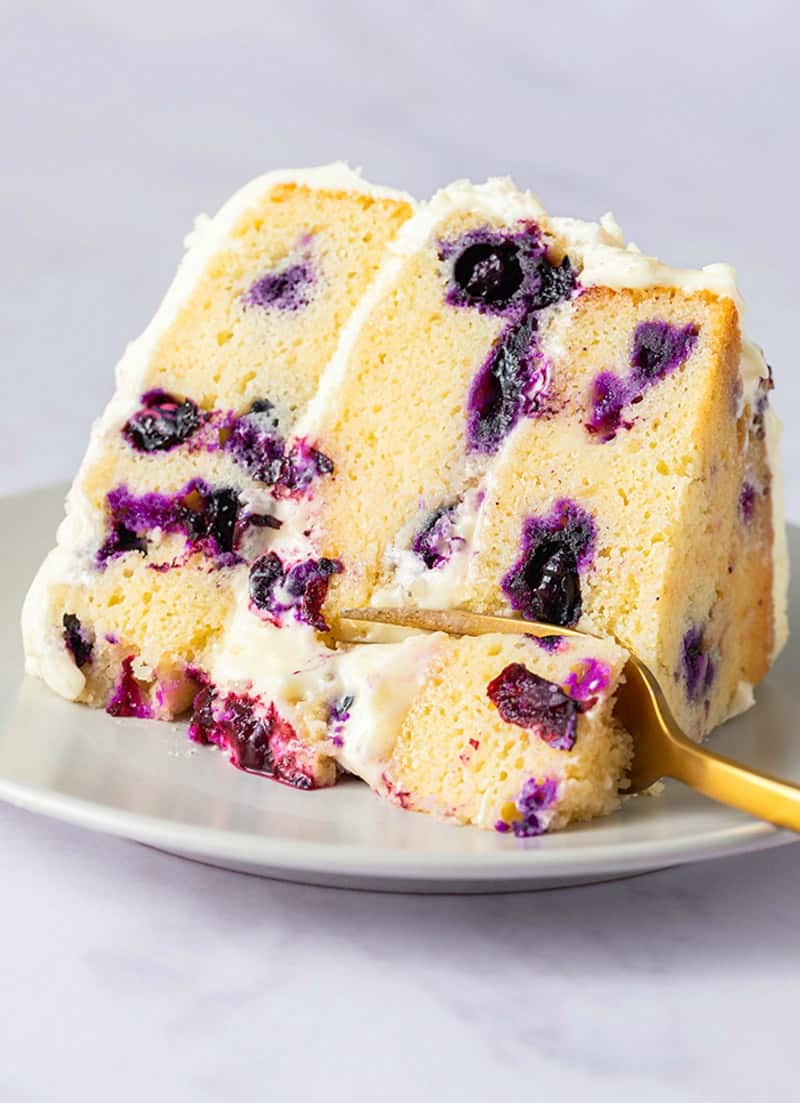 This vegan lemon blueberry cake is moist, fluffy, soft on the inside, and tender on the outside. Covered with a simple cream cheese frosting and filled with lemon and a lot of fresh blueberries.

Made with no butter, no eggs, no milk, get the amazing delicious flavor that makes you satisfied and comfortable while you take a bite.  So tasty and perfect dessert to celebrate any occasion with your family or guests.
Get the recipe here.
---
Related: Keto Dessert Recipes
---
20. Vegan Brownie Cookie Dough Cake
If you love brownies, then you will love this Brownie Cookie Dough Cake. This cake is made with few simple ingredients and it's a brownie chocolate cake layered with vegan cookie dough frosting. And topped with bite-sized cookie dough bites!

This cake is rich, tasty, moist and one of the best ever vegan cake recipes that I ever have to eat at my birthday party. Creamy, chocolaty, vegan, and perfect dessert for vegetarians.
Get the recipe here.
---
Suggested: Keto Brownie Recipes
---
19. Vegan Lemon Pistachio Olive Oil Cake Recipe
Have you ever taste pistachio? This  Lemon Pistachio Olive Oil Cake is made with pistachio and lemon with olive oil. This cake is made with no butter, no eggs, prepare this with olive oil which is great for you. Soft, moist, tender, and perfect for any holiday.

You will get lemon and pistachio flavor both combined in one. It is covered with a pistachio-lemon glaze and more crushed pistachios! You can make this recipe for a dinner party, small get-together, or just to treat yourself!
Get the recipe here.
---
Related: Vegan Dessert Recipes
---
18. Vegan Funfetti Cake
This Funfetti Cake is a delicious, tasty, and nice texture and it's filled with lots of flavors and coated with a simple dairy-free vanilla buttercream frosting, and is packed with sprinkles inside the cake and on top! Get the amazing vanilla flavor and packed with vegan butter and a splash of oil to have a buttery flavor but still plenty of moisture. Have fun!
Get the recipe here.
---
Suggested: Keto Holiday Dessert Recipes
---
17. Vegan Coconut Cake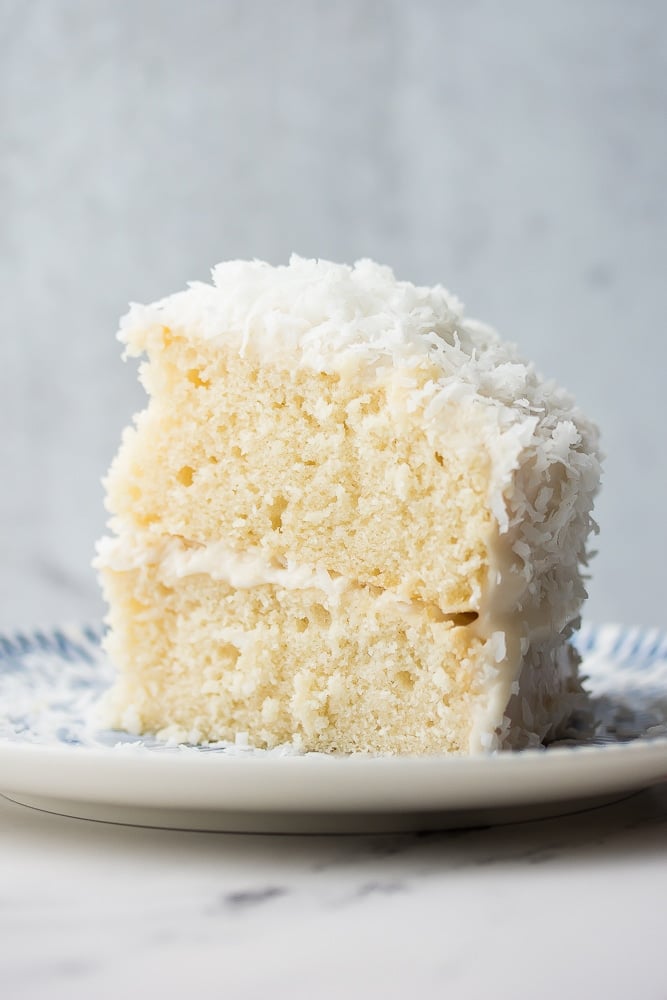 Coconut cake is one of my favorite vegan cake recipes that I want more and more. It is fluffy, soft, easy to make with few ingredients, and topped with a creamy coconut frosting.  

Without using any eggs, milk, and butter, this cake is so delicious and filled with cream cheese coconut frosting in the middle layer and coated all over the cake make this so tasty!
Get the recipe here.
---
Related: Keto Coconut Flour Recipes
---
16. Vegan Chocolate Cake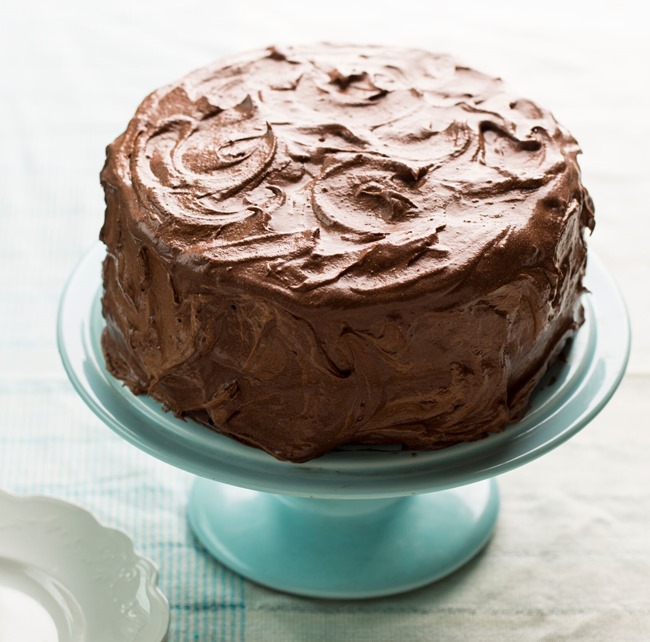 Chocolate lover? I'm a big fan of chocolate, I just couldn't turn back from chocolate, make me happy and satisfied my sweet cravings. Also, I share sweet snacks in my blog who really want some snacks from their work break or on the go. 

This chocolate cake is filled with lots of chocolate and other simple kitchen staples. So soft, moist, and delicious this recipe is best for celebrating any birthday party, or holidays or occasions.
Get the recipe here.
---
Suggested: Holiday Coffee Recipes
---
15. Vegan Marble Cake
Marble Cake is packed with vanilla and chocolate. This cake is moist, soft, and very tasty, that great snack or indulgent breakfast and just look at those swirls! It's an eggless and dairy-free recipe and the best ever holiday treat idea that everyone will love. 
Get the recipe here.
---
Related: Weight Watchers Dessert Recipes
---
14. Vegan Tiramisu Cake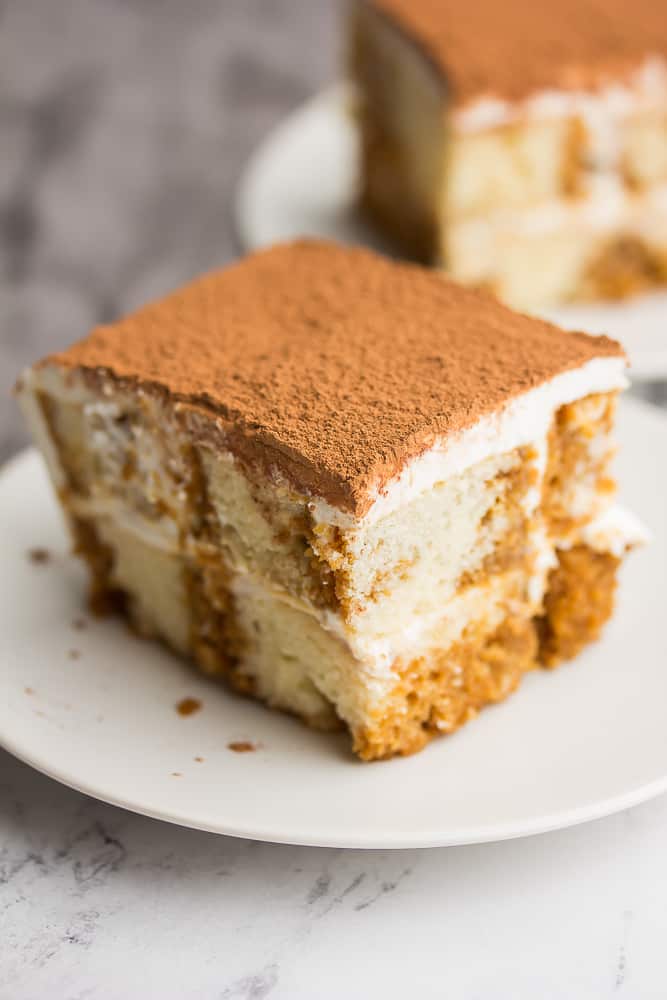 This rich and delicious vegan tiramisu cake makes you feel like heaven. So tasty and flavorful this cake is just melted your mouth. With few simple ingredients, you will get an amazing and uncomplicated recipe that can be done days ahead of time or all at once.
Get the recipe here.
---
Suggested: Nut Free Dessert Recipes
---
13. Vegan Carrot Cake 
If you do not love carrots, let's try this vegan carrot cake recipe at home during any holidays. This cake is moist, flavorful, loaded with spices and a vegan cream cheese frosting. This is one of my best vegan cake recipes that my family is going to fall in love with. 

Easy to make with few simple kitchen staples and this dessert will be your favorite cake soon when you take a bite.
Get the recipe here.
---
Related: Keto Mug cake Recipes
---
12. Vegan Lemon Olive Oil Cake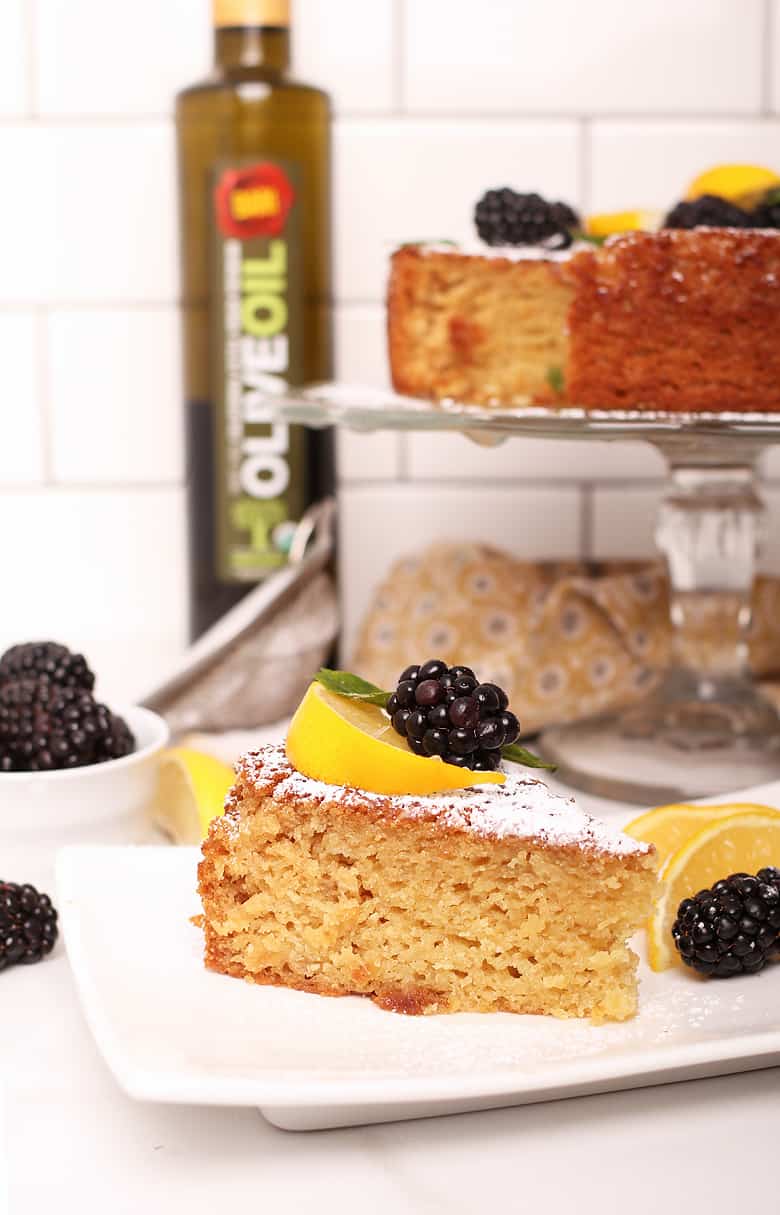 Lemon cake is a great homemade easy dessert that is made without butter, milk, and eggs. This cake is packed with olive oil and other simple ingredients. Vegan, moist, soft, and tender this cake is a quick dessert that you can serve with any fruits for dessert or alongside morning coffee as a breakfast cake.
Get the recipe here.
---
Suggested: Keto Cupcake Recipes
---
11. Vegan Coffee Cake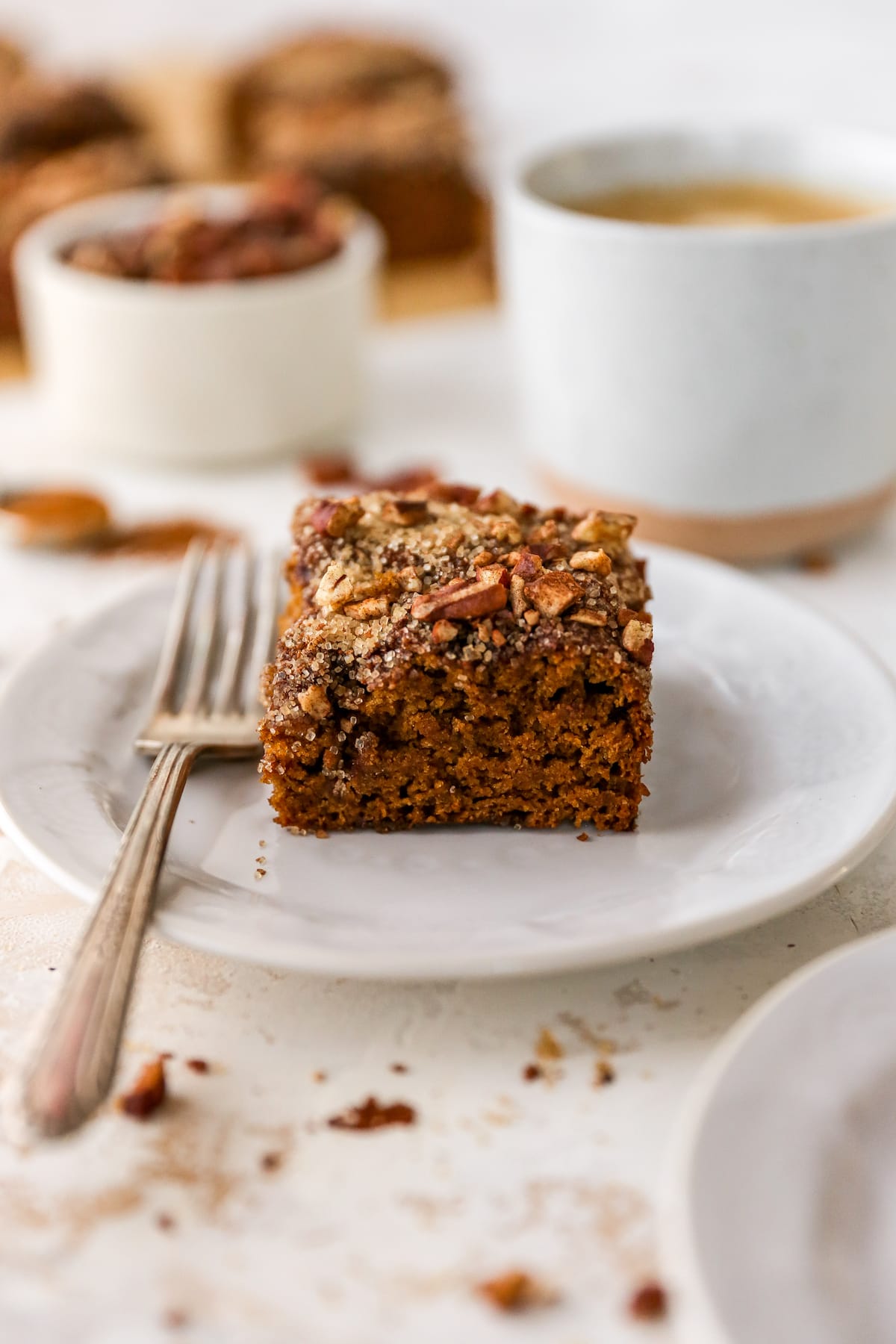 If you love eating coffee, try this coffee cake recipe at your home. This cake is just an amazing vegan cake is made with coconut milk yogurt, whole wheat flour, and coconut sugar.

If you want you can top with cream cheese frosting or coffee frosting to get a tasty flavor. This coffee cake also a healthier version that is great with coffee or tea.
Get the recipe here.
---
Related: Keto Pancake Recipes
---
10. Vegan Vanilla Cake
Need to make a quick dessert for any celebration and not have any flavor in your hand. Make this vegan vanilla cake, and needs only a few basic ingredients. 

It is moist, soft, delicious, easily customizable, and makes any decoration over the cake. This cake is layered with vegan vanilla frosting and coated with vanilla cream cheese frosting. Get an amazing different flavor in each layer and enjoy!
Get the recipe here.
---
Suggested: Mango Dessert Recipes
---
9. Vegan Mint Chocolate Ice Cream Cake
Mint chocolate ice cream is a very tasty and delicious cake recipe that loaded with chocolate and mint flavor. No fancy and hard ingredients need to make this recipe and are ready in just 30 minutes to prepare at home, then ready to serve. 
Get the recipe here.
---
Related: Keto Ice Cream Recipes
---
8. Vegan Chocolate Peanut Butter Cake
With peanut butter and chocolate both combinations make this cake so delicious, yummy, and perfect for your family and friends. This cake is vegan, made with layers of tender and rich chocolate cake between irresistible peanut butter buttercream frosting and decadent chocolate buttercream frosting. 
Get the recipe here.
---
Suggested: Keto Peanut Butter Recipes
---
7. Vegan Chocolate Oreo Cake
Love oreo so much like I am! Make this oreo cake without eggs, milk, butter. This cake is so delightful that makes you crazy about this cake and you will fall in love with it. This dessert is one of my best vegan cake recipes that are perfect for celebrating a quarantine birthday or just making a cake for the fun of it. 
Get the recipe here.
---
Related: Baked Donut Recipes
---
6. Vegan Strawberry Cupcakes With Strawberry Buttercream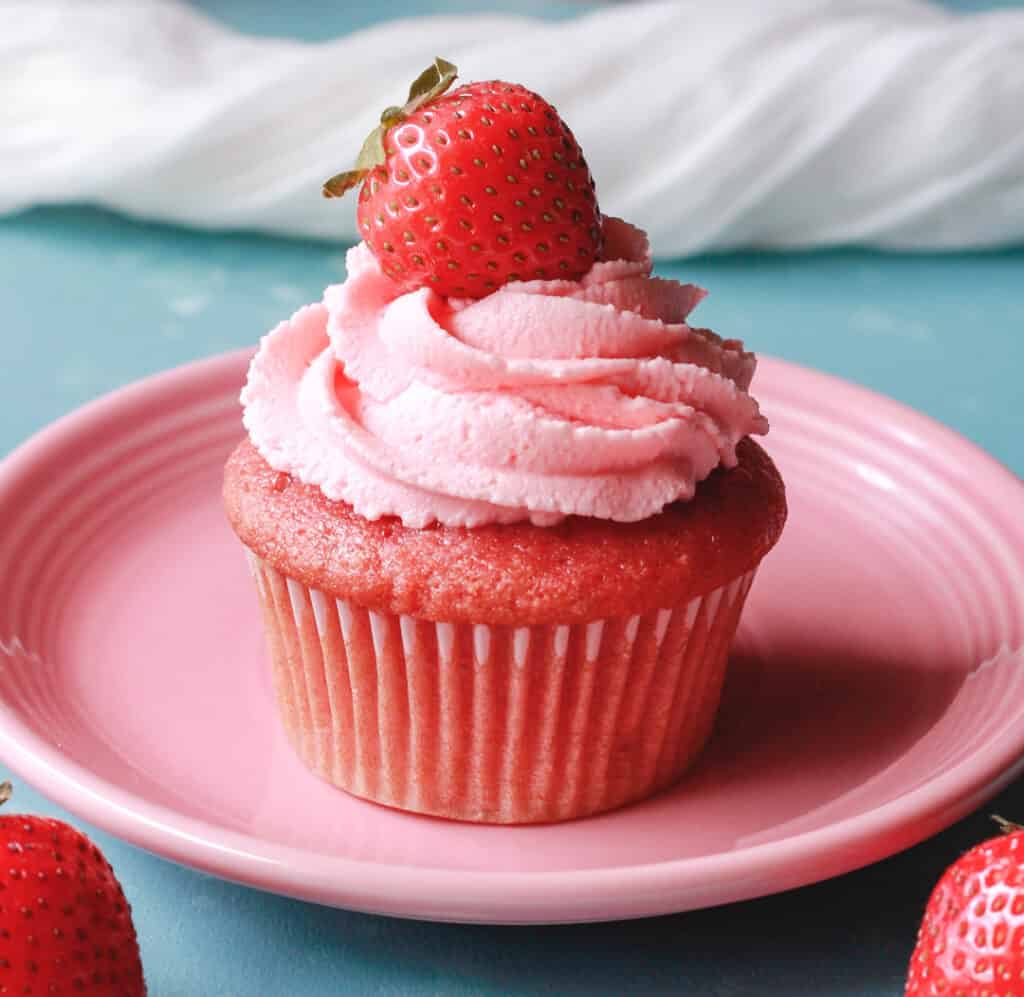 If you just a fan of strawberries, don't wait just make these tasty Strawberry Cupcakes topped with Strawberry Buttercream. These cakes are soft, moist, fluffy, and vegan that are perfect for any celebration. 
Get the recipe here.
---
Suggested: Strawberry Dessert Ideas
---
5. Vegan Chocolate Orange Battenberg Cake
The chocolate and orange combination makes this recipe so flavorful and fun dessert. This dessert is great for summer days to refresh and satisfy your sweet cravings. This cake is dark, rich, and made with few simple ingredients, just perfect with a cup of afternoon tea.
Get the recipe here.
---
Related: Orange Juice Recipe
---
4. Vegan Banana Cake
Banana cake is a healthy and tasty option for breakfast or snacks or takes as a dessert. This cake is made with ripe bananas and a few simple ingredients with no eggs and milk. Serve this cake with or without any frosting and enjoy!
Get the recipe here.
---
Suggested: Weight Watchers Smoothie Recipes
---
3. Vegan Chocolate Raspberry Cake
Raspberry and chocolate make this cake so yummy and delicious! This cake just might be your new favorite vegan dessert for valentine's day or any occasion. 
Get the recipe here.
---
Related Desserts:
Valentine's Day Desserts
Mother's Day Desserts 
4th of July Desserts 
Christmas Cake ideas
---
2. Vegan White Chocolate Cake
White chocolate cake is so yummy and the best ever easy dessert for enjoying any celebration. This recipe is vegan, dairy-free, with a fluffy vegan buttercream, and easily decorated to be a fun and festive holiday cake!
Get the recipe here.
---
1. Vegan Caramel Apple Cake
Want a dessert in the winter season? Make this Vegan Caramel Apple Cake with a few simple ingredients and decorate with juicy fresh apples and caramel. 
Get the recipe here.
---
---
If you like this article about Vegan Cake Recipes, please share this with your friends on Facebook, Twitter, and Pinterest. Also, you can subscribe to my blog to get all the latest articles first on your mobile.
SHARING IS CARING!
FACEBOOK | TWITTER | PINTEREST
Did you like this recipe and make it later at home? SAVE this pin to your favorite board on Pinterest!