Cucumber is a fruit known to all of us which is 90 percent full of water content. Almost all of us eat cucumber as a salad or to lose weight. Cucumber is so nutritious that people of any age can eat it. It is said that because of the water content in cucumber it helps to fill the lack of water in our body. Although apart from this we eat cucumber in different ways for taste and taste. Cucumber is essential in rolls, noodles and other food dishes. In today's article, we will know about what other dishes can be prepared with cucumber.
---
21. Marinated Cucumbers, Onions, and Tomatoes
This salad dish is eaten by all of us almost at noon. This Onion, Cucumber and Tomato salad with rice or any meat or fish item is very tempting and tasty and also helps in digestion, especially on summer afternoons. So make this quick recipe at home. And if you want you can add lemon juice to this salad.
Get the recipe here.
---
Related: Keto Salad Recipes
---
20. Mediterranean Cucumber Salad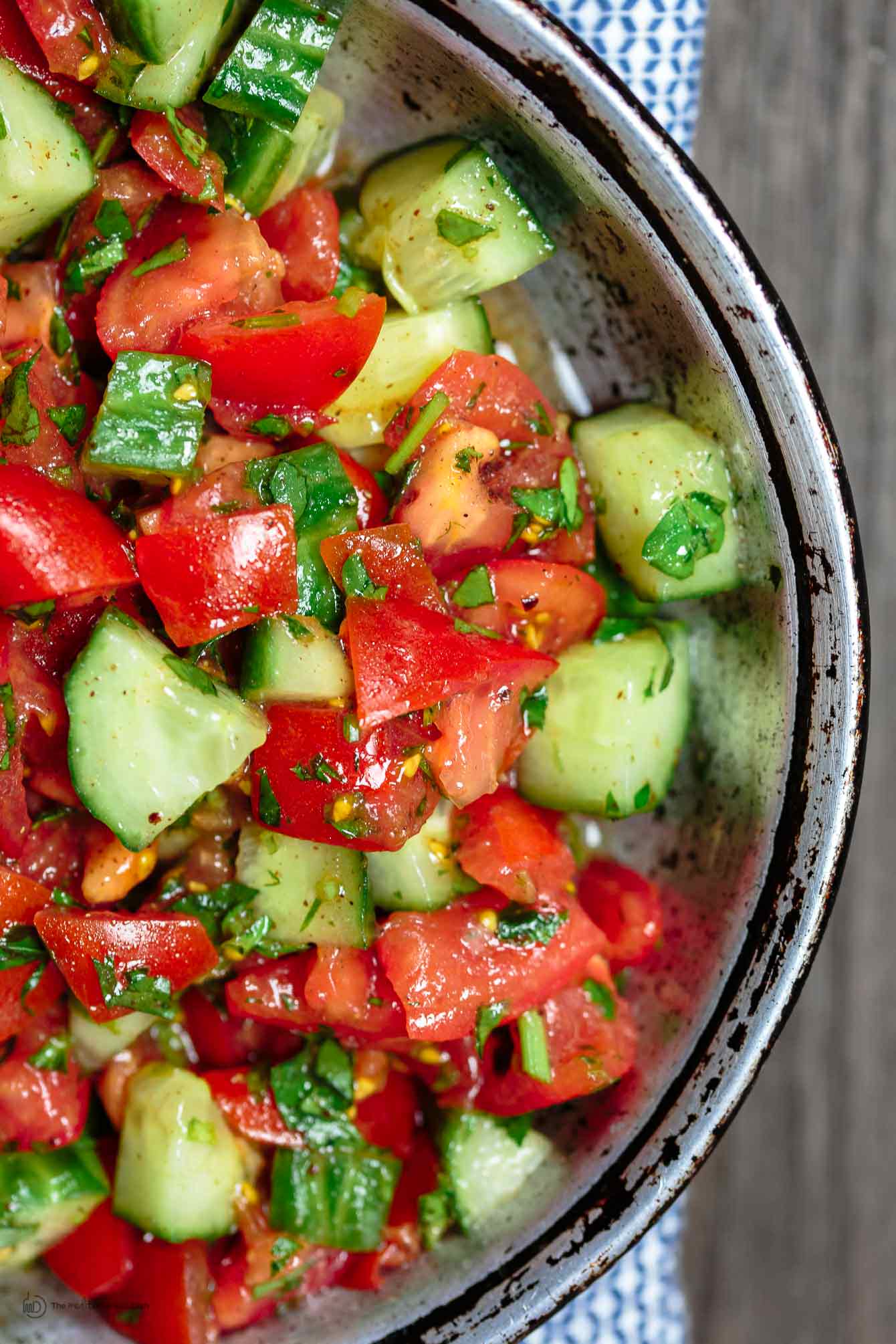 This salad recipe is so magical that it will refresh you. You need lemon juice, cucumber, and parsley leaves to make it. If you have these in stock, you can easily make this salad in a bowl. If you want, you can add boiled chickpeas, carrots, couscous, and olive oil to this salad.
Get the recipe here.
---
Suggested: Mediterranean Diet Meals
---
19. Creamy Cucumber Salad Recipe With Sour Cream
To make this super tasty creamy salad, the first thing you need is fresh cucumber, onion, and sour cream. Substitute mayonnaise and a little vinegar or Greek yogurt for sour cream if you prefer. can add This recipe is very easy to make and goes well with crispy food or meat kebabs. Mix all the ingredients in a bowl and add some dill, black pepper and sea salt. Your salad will taste another dimension.
Get the recipe here.
---
Related: Vegan Roast Dinner Recipes
---
18. Asian Cucumber Salad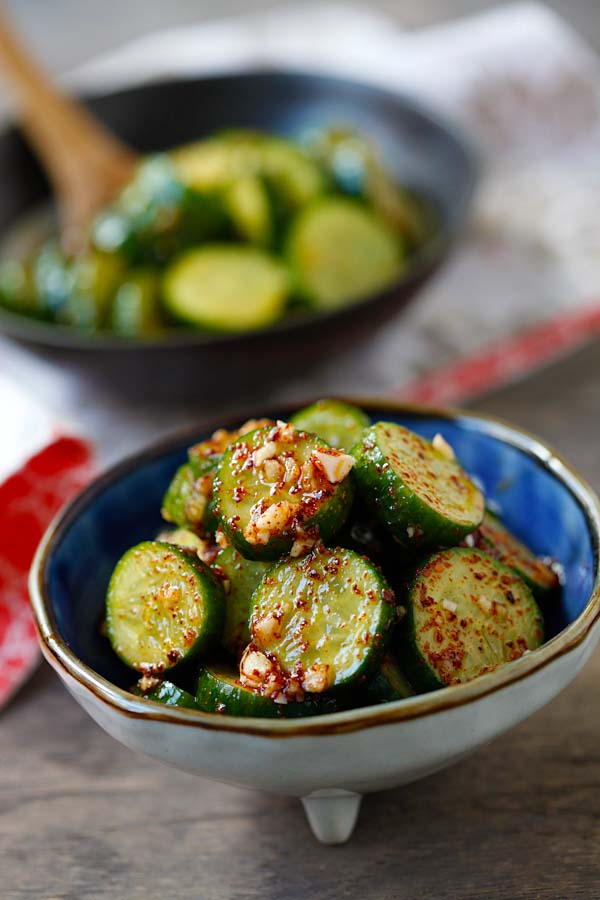 This great tangy, salty, sweet, flavorful Asian salad requires very few ingredients and will make your mouth water in no time.You can use frozen cucumber to make it, add garlic, tamarind, and a little spicy seasoning. . It tastes great with meat kebabs, and noodles.
Get the recipe here.
---
Suggested: Broccoli Salad Recipes
---
17. Cucumber Radish Dill Salad
This delicious Cucumber, Radish, Dill Salad is very tasty. This is why time can be made at home. Radish is a different kind of vegetable. But cucumber makes a very good salad. A salad goes well with lunch. Add chopped onion, cucumber slices and carrot slices along with a little dill masala, olive oil and vinegar and sugar mixture. Your super tasty salad is ready.
Get the recipe here.
---
Related: Healthy Dill Recipes
---
16. Greek Yoghurt Cucumber Salad Recipe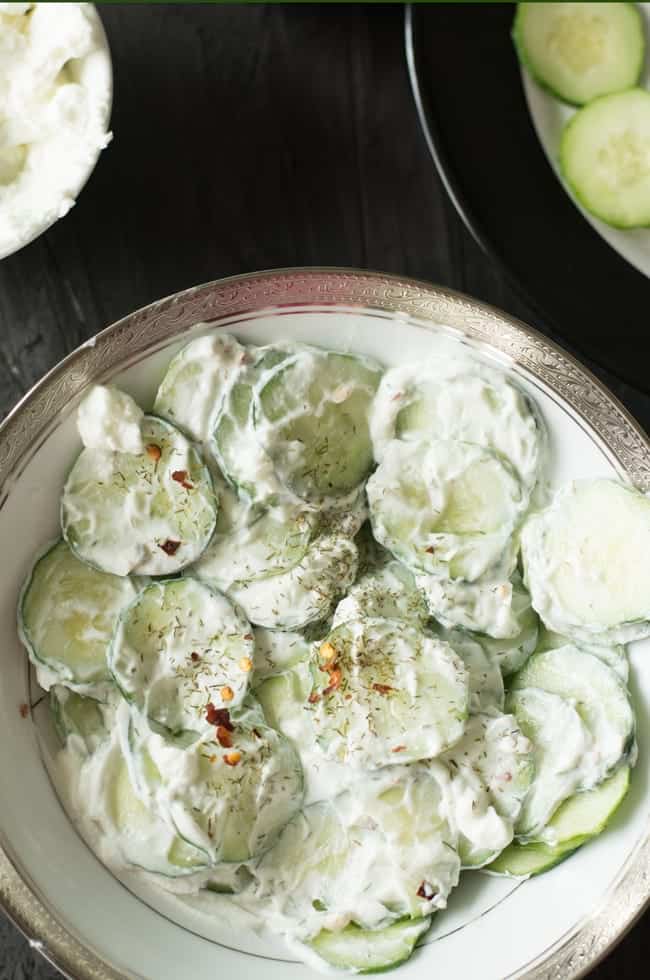 This salad is a very nutritious and healthy food, which helps to keep our body fresh during summer. On the one hand, as yogurt and cucumber provide nutrients to our body, it is also very easy to make. This salad can be prepared in very little time. I think this is a perfect salad for lunch or dinner or anytime you want.
Get the recipe here.
---
Suggested: High Protein Vegan Recipes
---
15. Thai Cucumber Salad with Sesame Ginger Dressing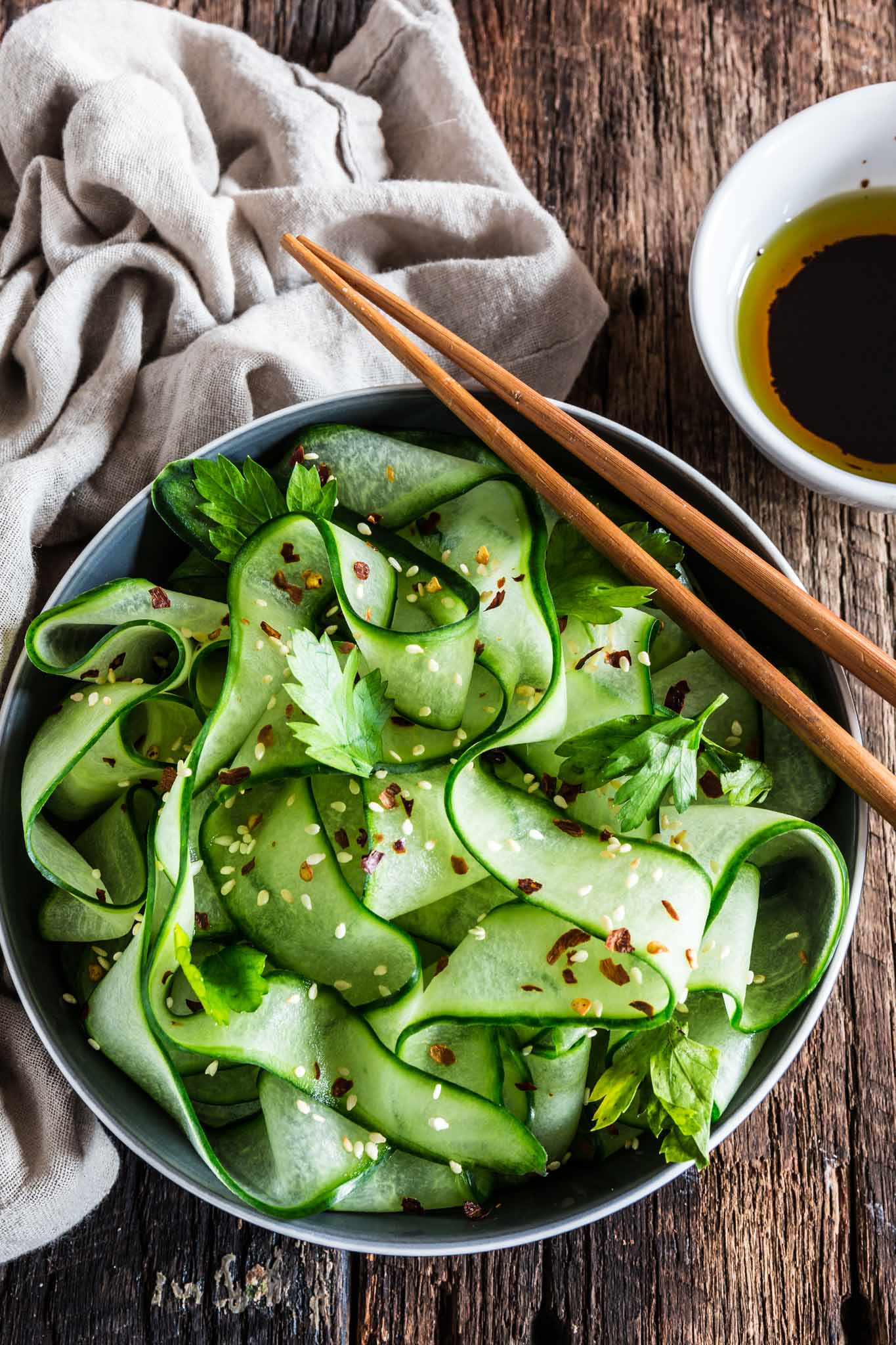 Thai food or Thai salad has many names. The simplicity of this food attracts people more than the taste. If cucumber is added to the salad, it becomes more delicious. You can easily make this Thai salad at home. It requires finely sliced cucumber, sesame seeds, oil, parsley and some spices.. So make this Thai salad quickly.
Get the recipe here.
---
Related: Summer Drink Recipes
---
14. Easy Tomato Cucumber Salad
Who doesn't love the fresh refreshing flavor of cucumber tomatoes. And even if it is during summer, it is very good to eat as a lunch or dinner or as a snack in the evening. My family and I are big fans of this salad. You too can easily make it at home if you have these ingredients at home. These are – cucumber, onion, fresh tomatoes, oil, sugar, salt, chili powder, and coriander leaves. Apart from this I personally add boiled chickpeas, peas to it for extra test.
Get the recipe here.
---
Suggested: Holiday Cocktail Recipes
---
13. Apple Cider Vinegar Cucumber Salad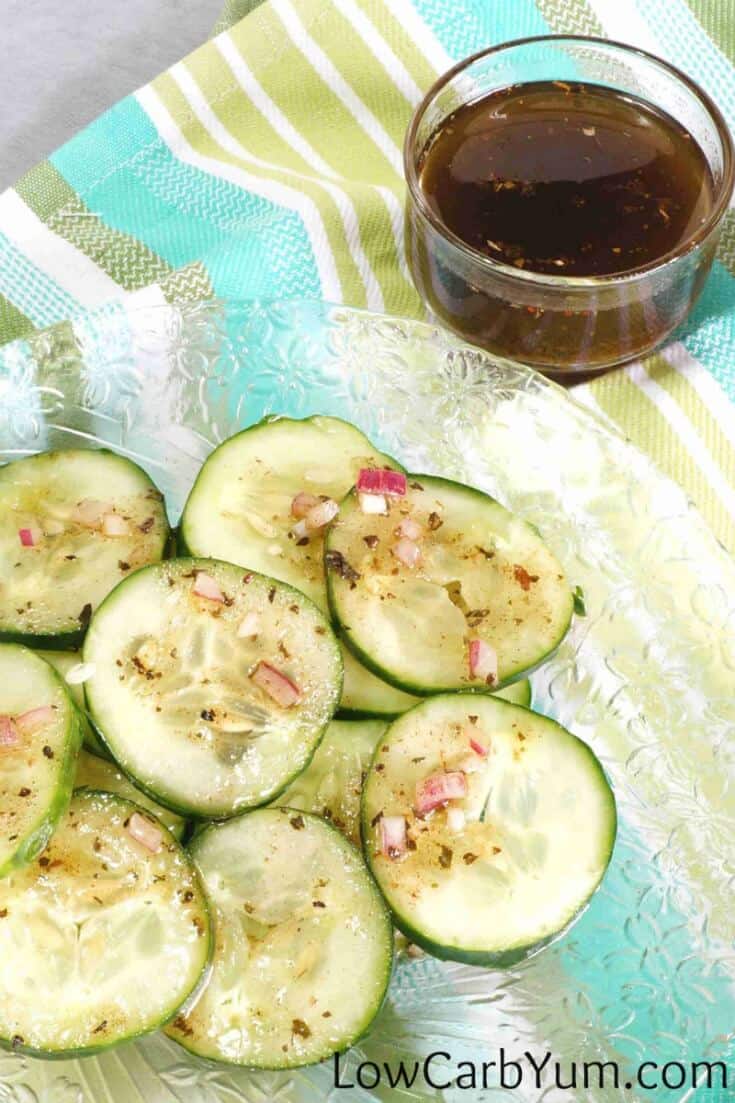 Apple cider vinegar is known to have many health benefits. Just like a cucumber. It is also used to add flavor to salads. Both cucumber and apple cider vinegar help reduce body fat. So those who follow the diet can make this salad at home. This recipe requires cucumber, vinegar, salt, sugar, black pepper and pepper. So make the salad this summer and enjoy.
Get the recipe here.
---
Related: Apple Meal Ideas
---
12. Beet & Cucumber Salad Recipe 
Despite the nutritional value of beets, I do not like to eat them. But recently I eat a new salad that has beets in it. And I love THIS, then I think it can be shared with you. It consists of cucumber, beet slices, mustard, olive oil, pepper, salt and cheese. So, without delay, make it quickly and take the test.
Get the recipe here.
---
Suggested: Peaches Recipe Ideas
---
11. Stuffed Cucumber Bites
You can prepare this mouthwatering recipe for lunch or as a side dish at a small picnic, it is really a delicious and appetizing recipe. To make it you add cucumber, walnut pieces, block cream cheese. can use etc. You can make it anytime and eat it.
Get the recipe here.
---
Related: Mexican Taco Recipes
---
10. Blueberry Cucumber Salad
This amazing mouthwatering salad tastes so good that once you try it, you will want to eat it again and again. Do you know the recipe? If you don't know then find out and surprise everyone by making it at home. Mix cucumber, blue berries, cheese, oil, basil well in a bowl, then pour olive oil, honey, and vinegar mixture over it and serve it by stirring.
Get the recipe here.
---
Suggested: Meals Under 200 Calories
---
9. Cucumber Cream Cheese Sandwich Appetizer
We are almost all sandwich lovers. We like to eat sandwiches in different ways. This recipe is as easy to make as it is mouthwatering. The creamy texture inside takes us to another world of taste. Let's find out how to make this refreshing sandwich at home. First, toast a piece of bread, when it cools, spread mayonnaise and cream on it. Then add sliced ​​cucumber slices. And sprinkle with salt and black pepper and enjoy.
Get the recipe here.
---
Related: Grilled Cheese Sandwich Recipes
---
8. Avocado Corn Salad
Although the name sounds a little strange, yes, avocado and cucumber salad are really yummy and delicious. I suggest you make it at home and keep eating it. It is very easy to make. You can easily make it by adding some fresh or frozen corn, cucumber, tomato, avocado, and your favourite seasoning. Trust me it's super tasty.
Get the recipe here.
---
Suggested: Dash Diet Breakfast Recipes
---
7. Keto Bacon Ranch Stuffed Cucumbers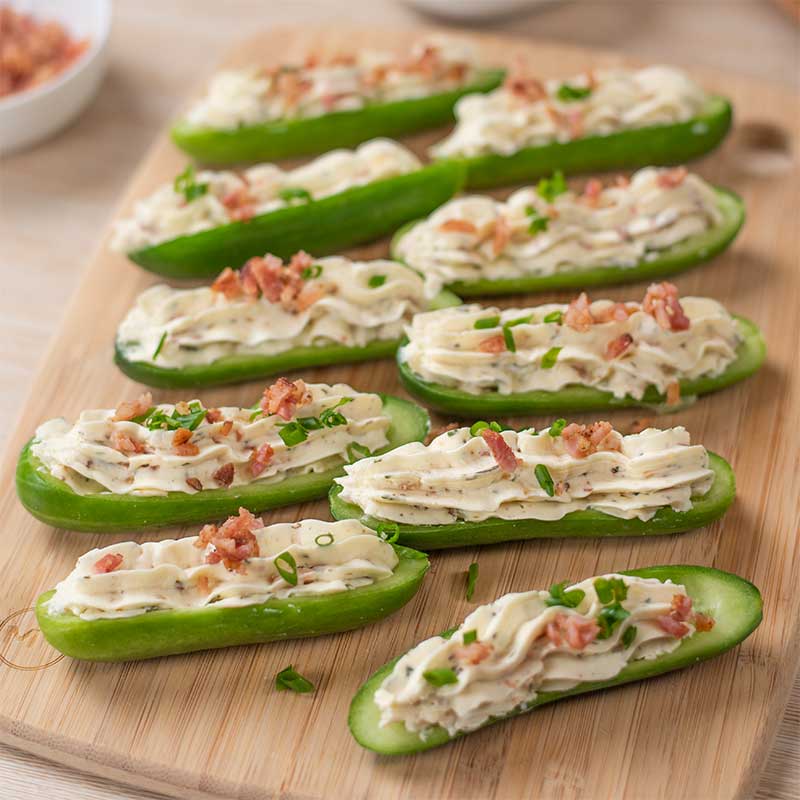 The Keto diet is very popular nowadays. This salad is also part of the keto diet. It will fill your stomach and also help you stay healthy. You will need bacon, cucumber, cream cheese, salt, pepper and spices to make it. It can also be eaten as a low-carb snack.
Get the recipe here.
---
Related: Toddler Recipes For Kids
---
6. Vegan Cucumber Pasta Salad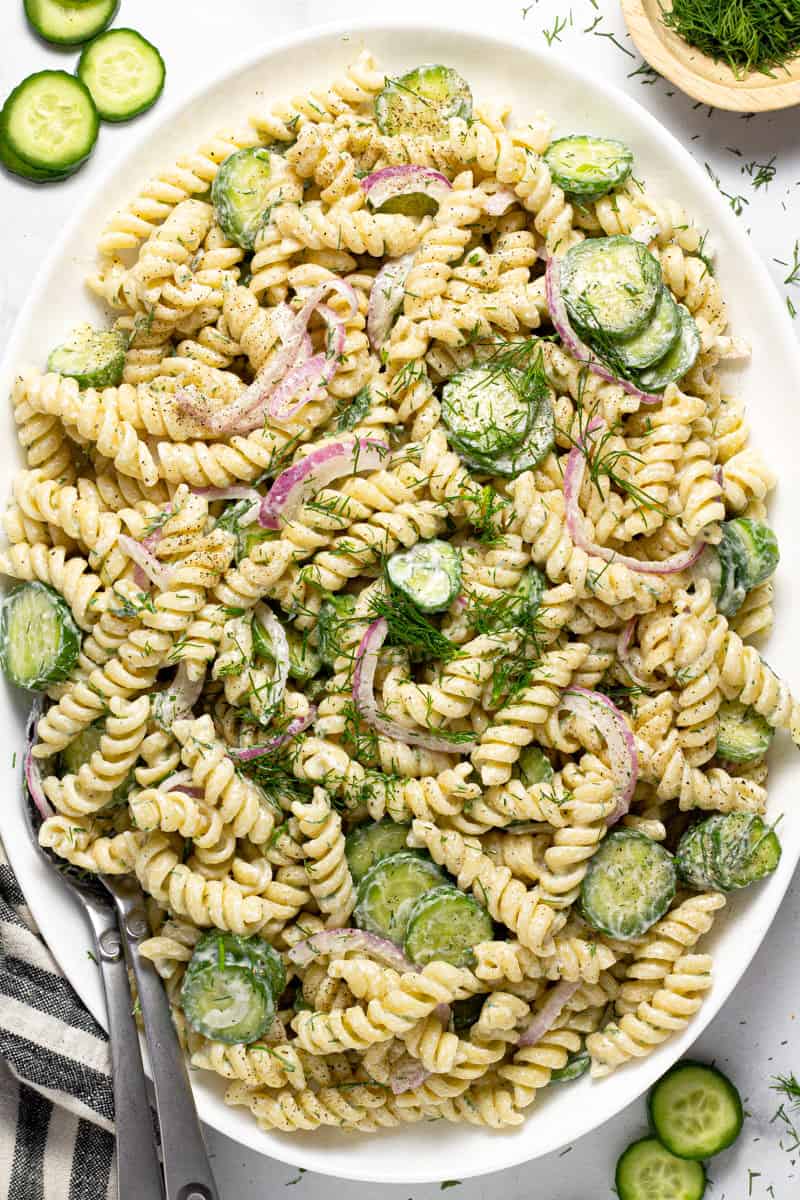 You all ate pasta. But nobody ate pasta without mayonnaise. Maybe you're wondering how to do pasta without mayonnaise? But it's actually possible that this pasta recipe doesn't contain mayonnaise. So what does it contain? It contains cucumber, boiled pasta, coconut milk, olive oil, vinegar, salt, pepper, and some spices. So make this super delicious pasta without delay.
Get the recipe here.
---
Suggested: Keto Pasta Recipes
---
5. Cucumber Lime Agua Fresca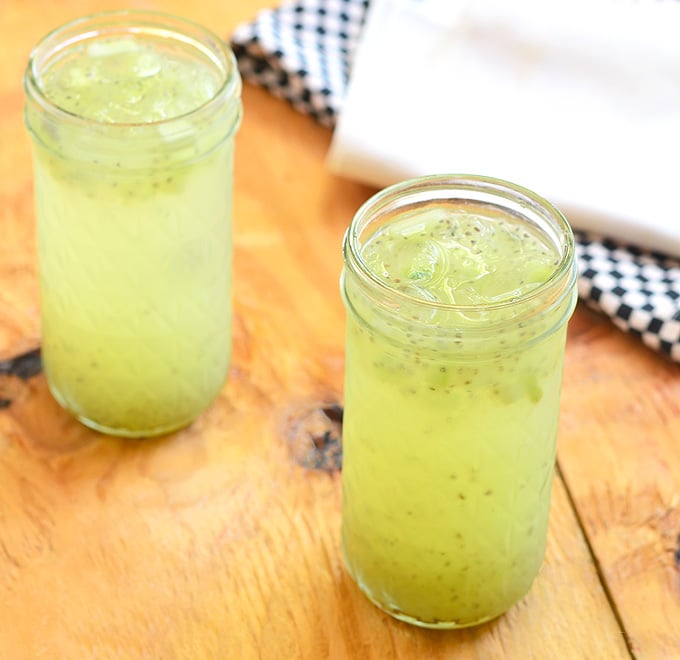 If only a glass of cold syrup is available in this exhausting heat. isn't it great? But if it is cucumber lime juice syrup which will make your body cool and satisfied instantly. Today I am going to share such a recipe. Hope you will like it. To make this recipe cucumber, sugar syrup, chia seeds, ice and a little salt. And paper is required. Make it hot and serve in a glass.
Get the recipe here.
---
Related: High Protein Snack Recipes
---
4. Crisp Cucumber Salsa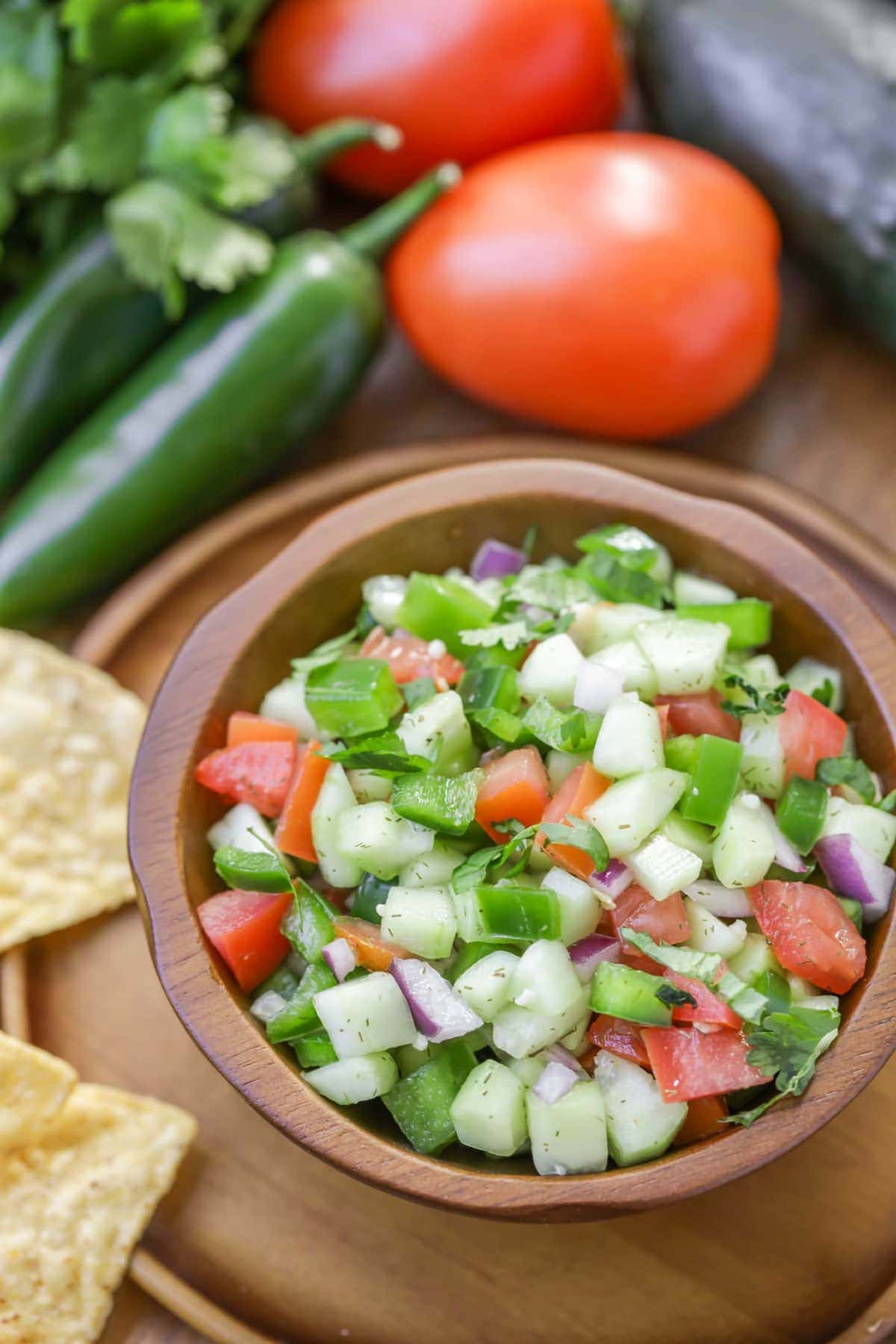 The Cucumber Salsa is very crispy, spicy and has an amazing taste. It is very easy to make. And it's best served on top of tacos or other snacks at any party. You can easily make it at home.
Get the recipe here.
---
Suggested: Keto Bowl Recipes
---
3. Watermelon Cucumber Basil Lemonade 
This Watermelon Cucumber Basil Lemonade Drink is a very refreshing drink in summer. You can add sugar, cucumber, watermelon, basil, vodka, gin and more to make this simple drink. This is where your cold sweet lemonade is made. And enjoy with your friends and family.
Get the recipe here.
---
Related: Watermelon Recipes
---
2. Cucumber Wraps with Green Goddess Dressing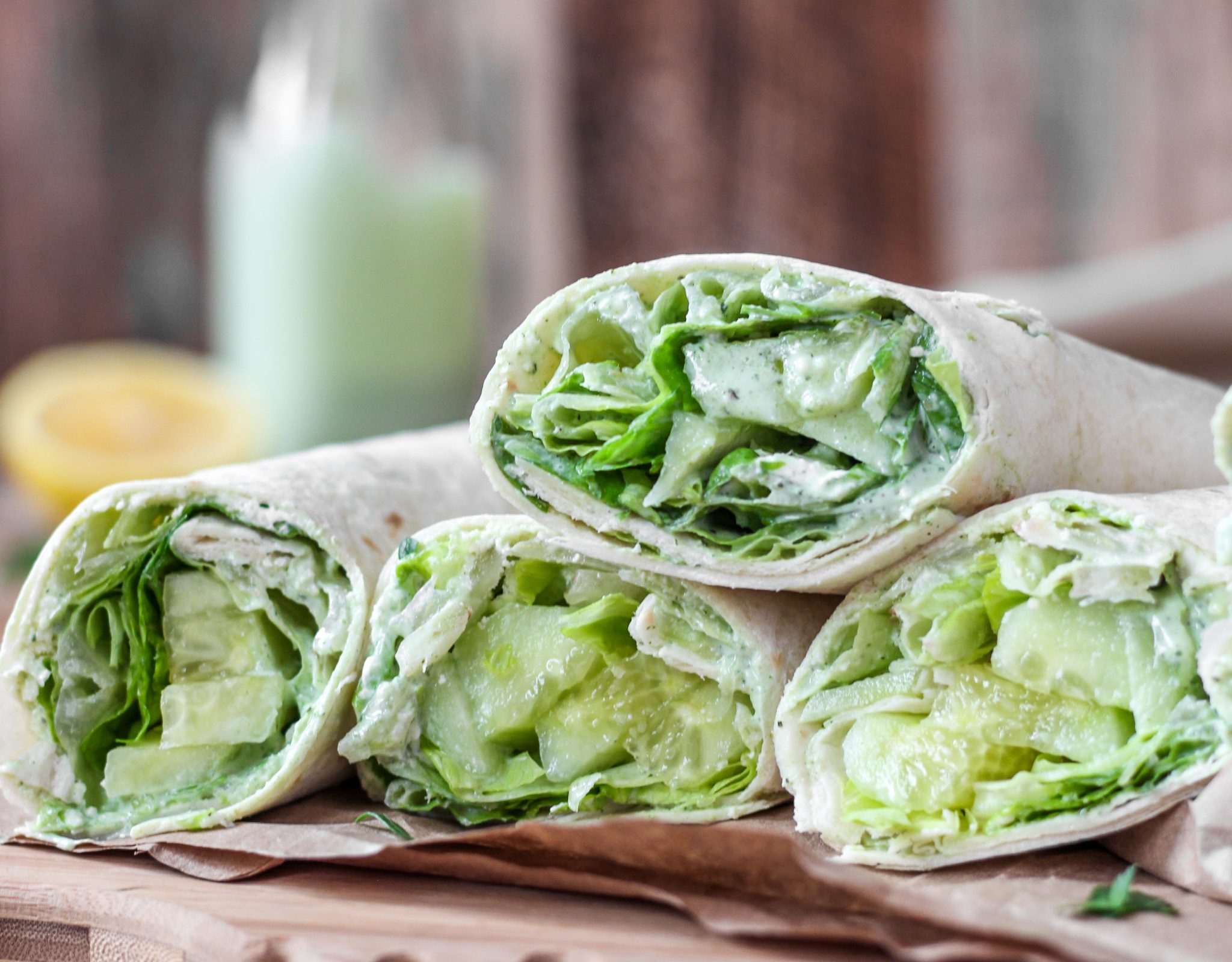 Cucumber Wrap with Green Goddess Dressing I hope you've eaten it. on a salad or as a side dish? Haven't yet? Then you must know how you eat it. Mix lettuce and cheese in a cucumber wrap to make a creamy Green Goddess Dressing for a super strong flavor. And keep it in the fridge. Use it on vegetables or salads.
Get the recipe here.
---
Suggested: Keto Wrap Recipes
---
1. Cucumber and Chickpea Salad
This summer recipe of cucumber salad is as easy to make as it can be prepared in a very short time. You can have it for lunch or dinner one day a week. Cucumber, lemon, chickpea, and lime vinegar add a nice flavor to the salad. So definitely try this recipe this summer.
Get the recipe here.
---
---
If you like this article about cucumber recipes, please share this with your friends on Facebook, Twitter, and Pinterest. Also, you can subscribe to my blog to get all the latest articles first on your mobile.
SHARING IS CARING!
FACEBOOK | TWITTER | PINTEREST
Did you like this recipe and make it later at home? SAVE this pin to your favourite board on Pinterest!