Spring is the best time to bring new things, make new recipes and foods, planning holidays or any occasions for family or guests. Also, desserts are a great way that makes you feel awesome and satisfying. So here I share some easy spring desserts that are quick to prepare and best for holidays or any get together or any occasion. Let's make these desserts and enjoy this season. 
---
21. Banana Bread Cheesecake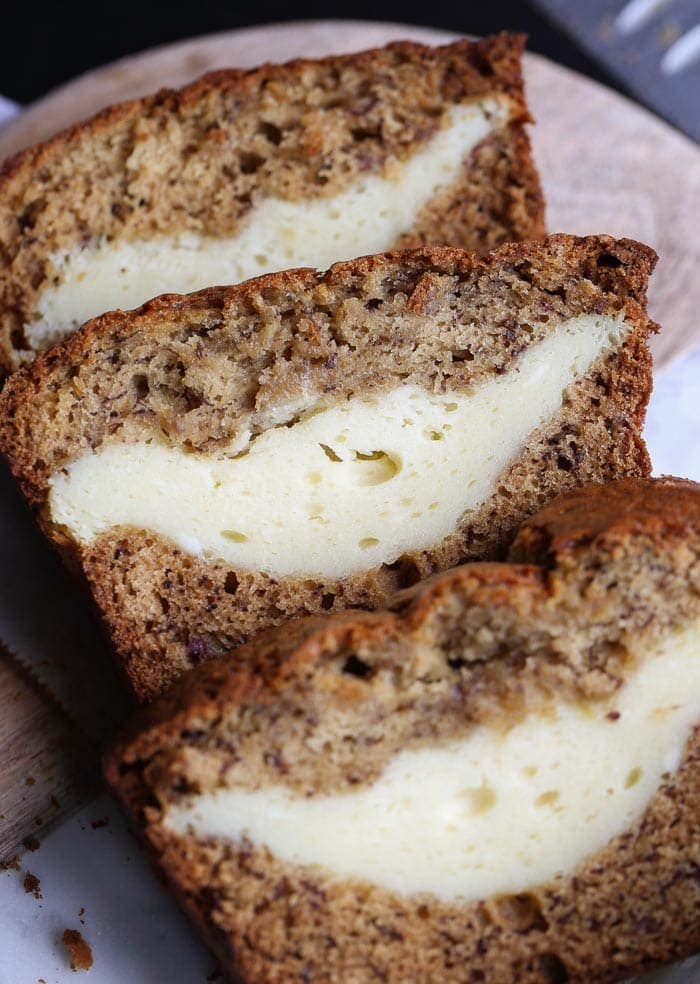 If you love cheesecake, make this banana bread cheesecake this holiday. So tasty, delicious, easy to make with a few simple kitchen staples that are ready in just 30 minutes. You can make this dessert in this spring or winter season for your whole family. 
Get the recipe here.
---
Related: Keto Cheesecake Recipes
---
20. Citrus Almond Loaf Cake
Citrus almond loaf cake is delicious, soft, amazing and the perfect dessert idea for any occasion. Get an amazing taste of lemon-lime and almond twist. This cake is made in a loaf pan and topped with a Citrus almond glaze that is a perfect lemon dessert for spring or summer. 
Get the recipe here.
---
Suggested: Nut Free Dessert Ideas
---
19. Lemon Raspberry Cheesecake Bars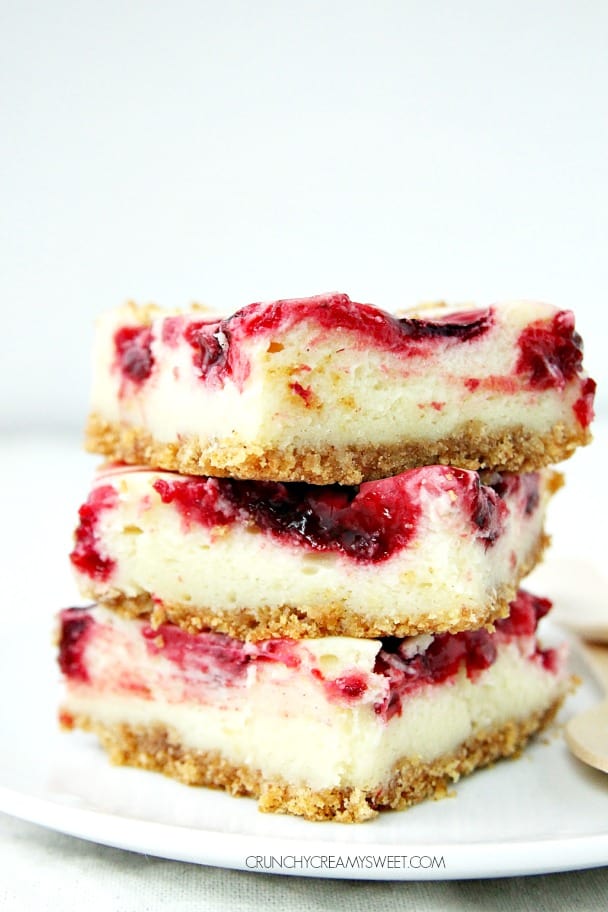 Lemon raspberry cheesecake bars are tasty, delicious and loaded with raspberry and lemon flavours that are great for any holiday. Creamy, sweet, and easy to make, take much less meal prep time and bake time and still can knock your socks off.
Get the recipe here.
---
Related: Keto Holiday Dessert Ideas
---
18. Strawberry Lemonade Cake
Love strawberry and lemonade flavour? Get both flavours in one, try this Strawberry lemonade cake. So tasty, delicious and packed with flavour. The texture of this cake is moist, fluffy and the pastel pink colour makes it so pretty to look at. This strawberry cake is amazing and coated with lemonade buttercream frosting makes this cake awesome. This cake is perfect for dessert and any summer holiday or spring season.
Get the recipe here.
---
Suggested: Strawberry Dessert Recipes
---
17. Cream Cheese Carrot Cake Bars
Cream cheese carrot cake bars are loaded with cream cheese and carrot puree. Super tasty, moist, dense, chewy and easy to prepare, these bars are perfect to celebrate any occasion or after meal dessert for your whole family and guests. These bars take only 30 minutes to prepare at home. If you don't love carrots, this dessert is the best way to have carrots in the dessert. 
Get the recipe here.
---
Related: Keto Cream Cheese Fat Bombs
---
16. Lemon Cheesecake Bars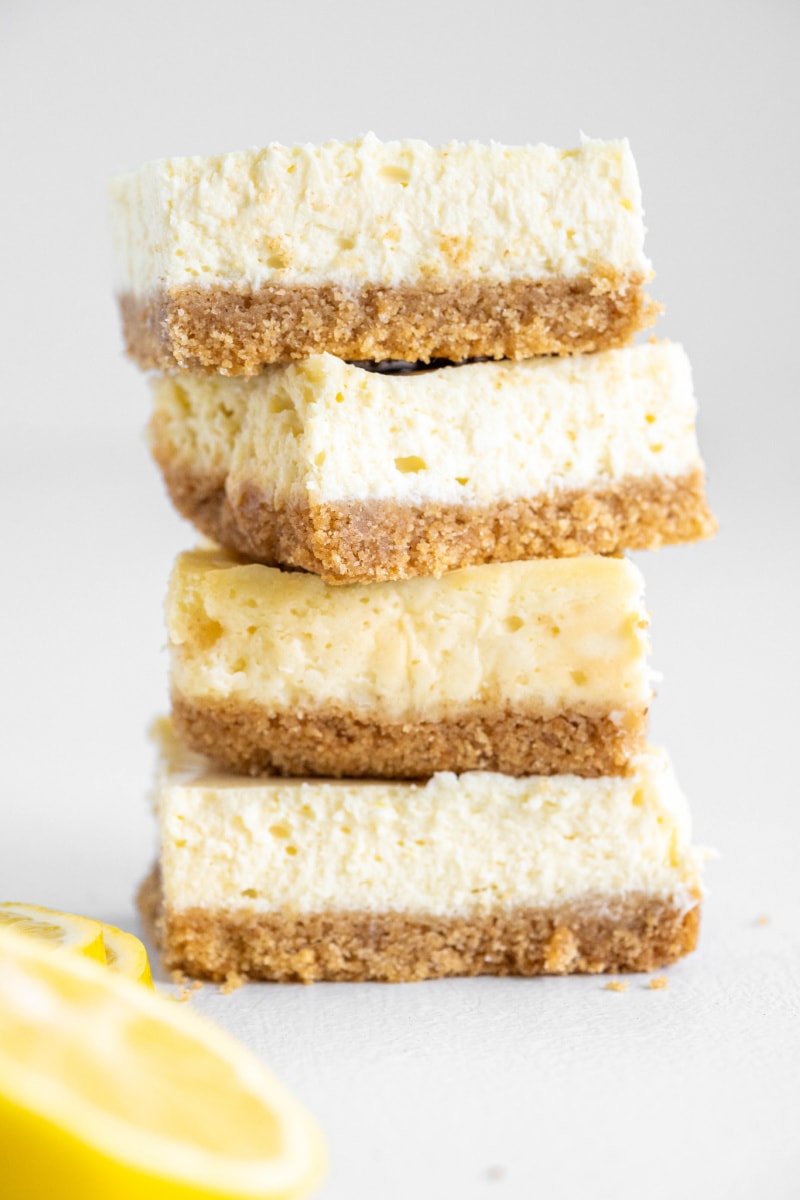 Lemon cheesecake bars are delicious, tasty, and have an amazing flavour of lemon and cream cheese. These bars are made with cream cheese, lemon and other simple ingredients and ready in just 45 minutes or less. This recipe makes 12 lemon cheesecake bars that you can serve for a small gathering. Everyone loves these bars and they can easily be made in an 8×8 inch pan. This is one of the best spring desserts that you need to try at home during these holidays.
Get the recipe here.
---
Suggested: Oreo Dessert Recipes
---
15. Lemon Poppy Seed Cupcakes with Blackberry Frosting
These lemon poppy seed cupcakes are delicious, tasty and the perfect dessert for spring because of the bright, sunshiney flavour, and I always feel that tart citrus goes so perfectly with a moist, buttery cake crumb. These cupcakes are soft, healthy and fluffy so you can make it any time with a few simple ingredients. The blackberry buttercream frosting is beautiful with its deep purple colour, and because it's made with real berries, you end up with the most delicious flavour.
Get the recipe here.
---
Related: Keto Mug Cake Recipes
---
14. Easy Key Lime Cheesecake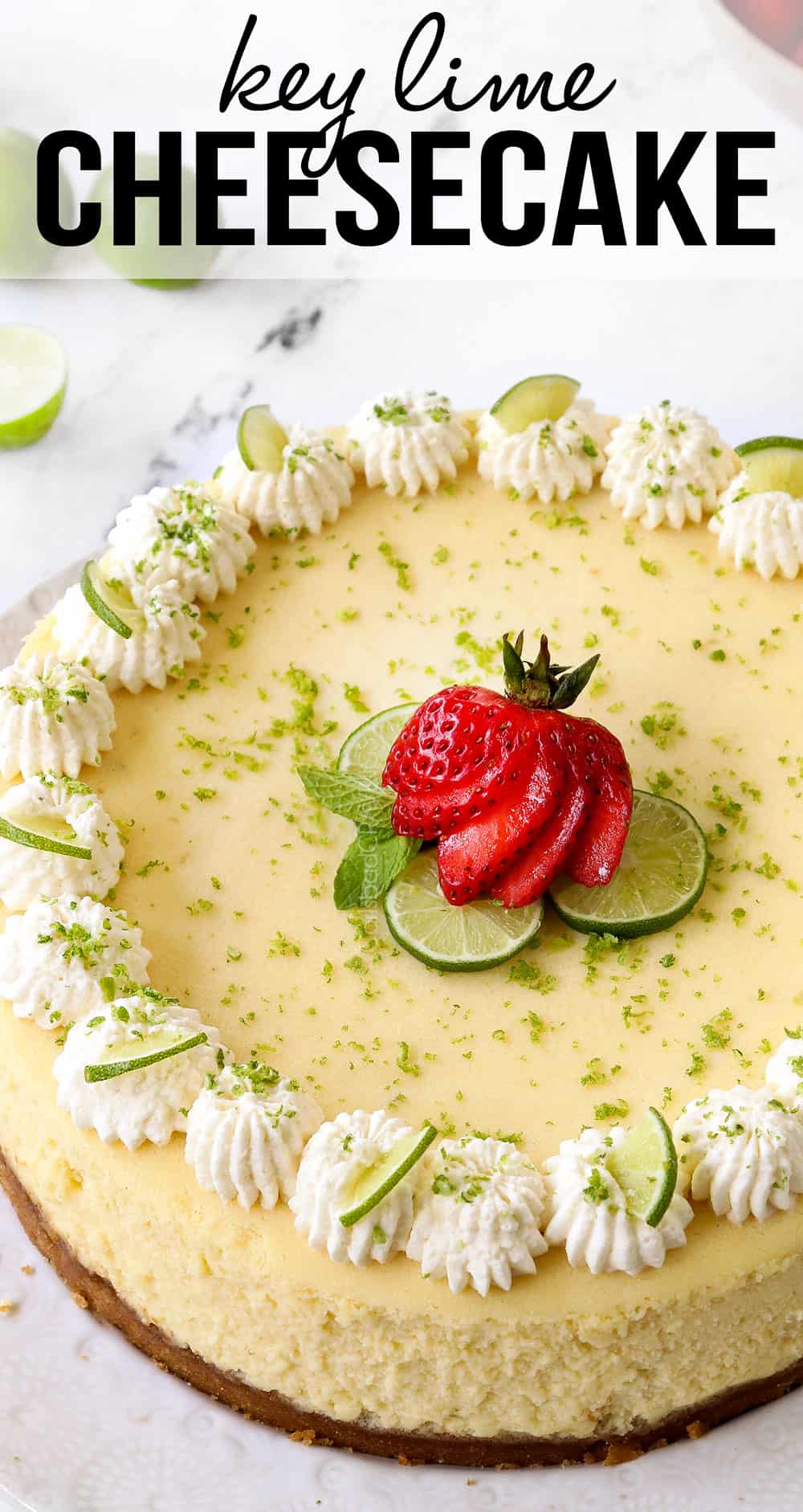 For cheesecake lovers, here is an amazing recipe for key lime cheesecake. Combined with the tangy flavour of key limes and smooth and creamy cheesecake, it's truly addicting nestled on a buttery Graham cracker crust crowned with silky whipped cream. It can be made quite easily with whipped cream and is really delicious for an amazing dessert. Your stressed day can be made better with this amazing cheesecake recipe.
Get the recipe here.
---
Suggested: Keto Brownie Recipes
---
13. Strawberry Rose Tarts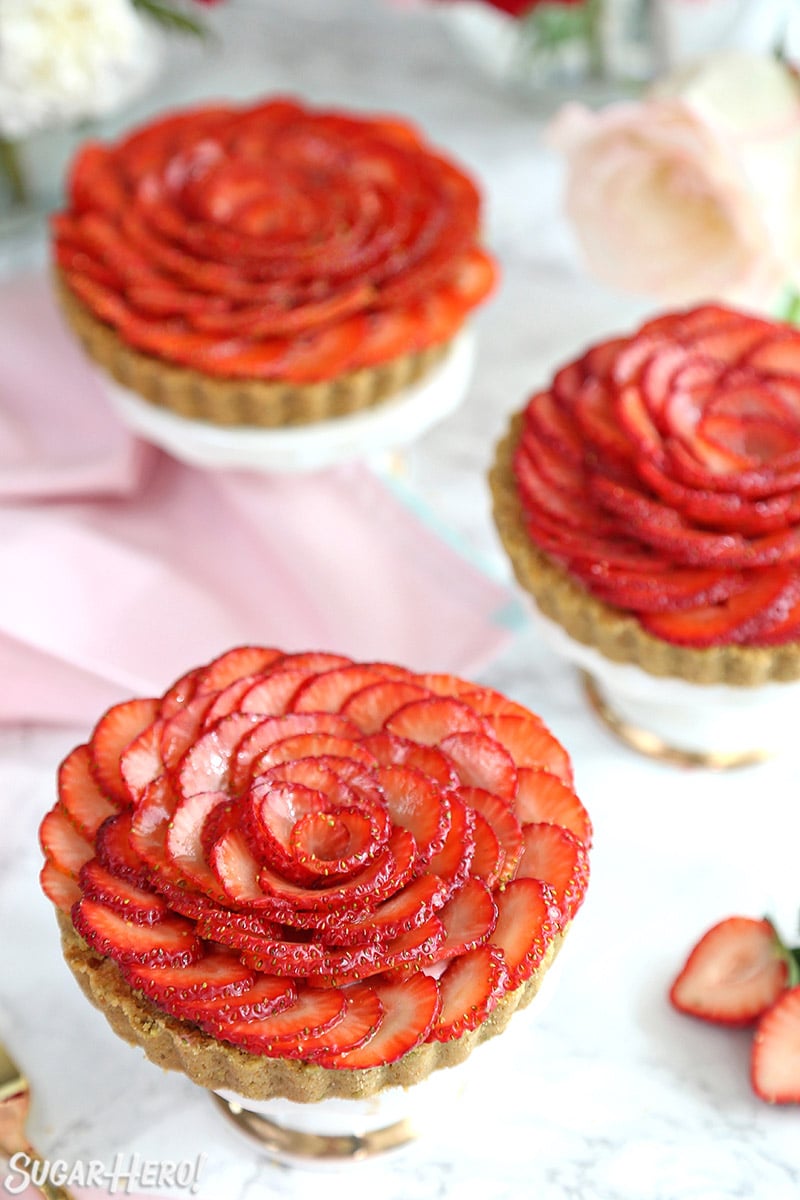 For a beautiful and romantic dessert, these mini strawberries rose tarts are perfect. They are fruity, floral with a crunchy pistachio shortbread crust filled with delicious strawberry-rose cream and topped with sliced strawberries in the shape of a rose.
Get the recipe here.
---
Related: Fall Dessert Recipes
---
12. Strawberry Pound Cake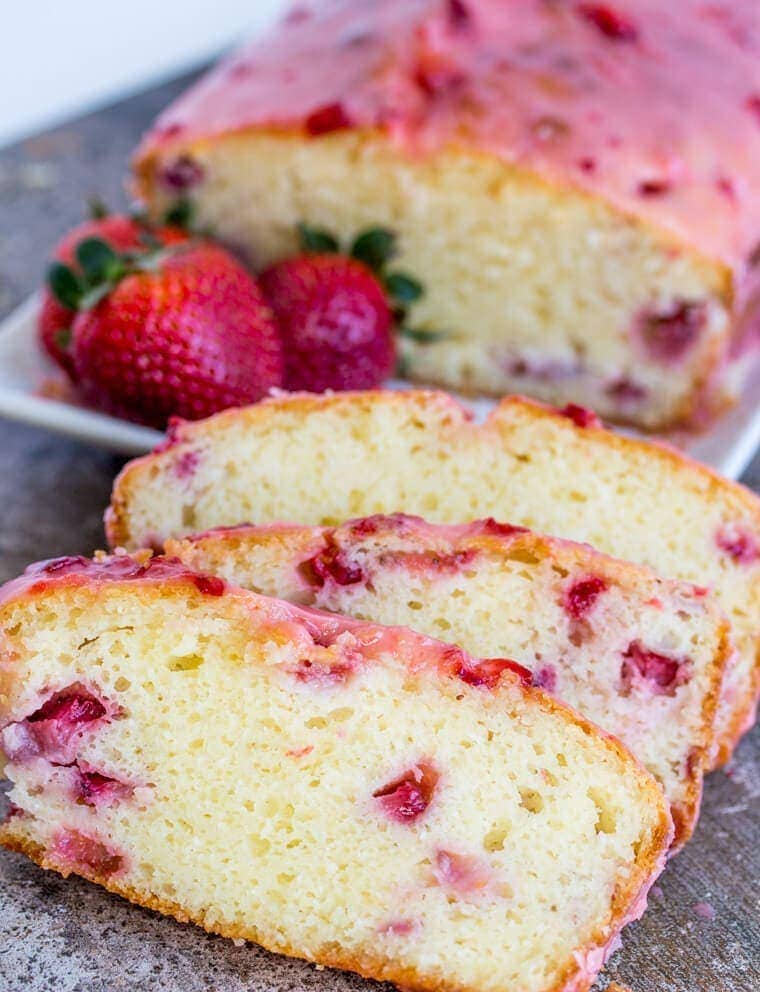 For an amazing spring and summer dessert, strawberry pound cakes are perfect. It is a one-bowl treat and has a fruity and sweet glaze and is extremely mouthwatering. Try this recipe at home and chill with friends and family. This is one of my best spring desserts that everyone will love.
Get the recipe here.
---
Suggested: Weight Watchers Dessert Recipes
---
11. Pistachio Sugar Cookie Bars
Pistachio sugar cookie bars are the perfect desserts when you have to make something real quick and also delicious. The pistachio pudding in the dough makes these extra soft, with cream cheese frosting and chopped pistachios making them extra yummy. You just have to bake the whole dough in one pan, frost and cut it into squares.
Get the recipe here.
---
Related: Fall Cookie Recipes
---
10. Strawberry Lemon Parfaits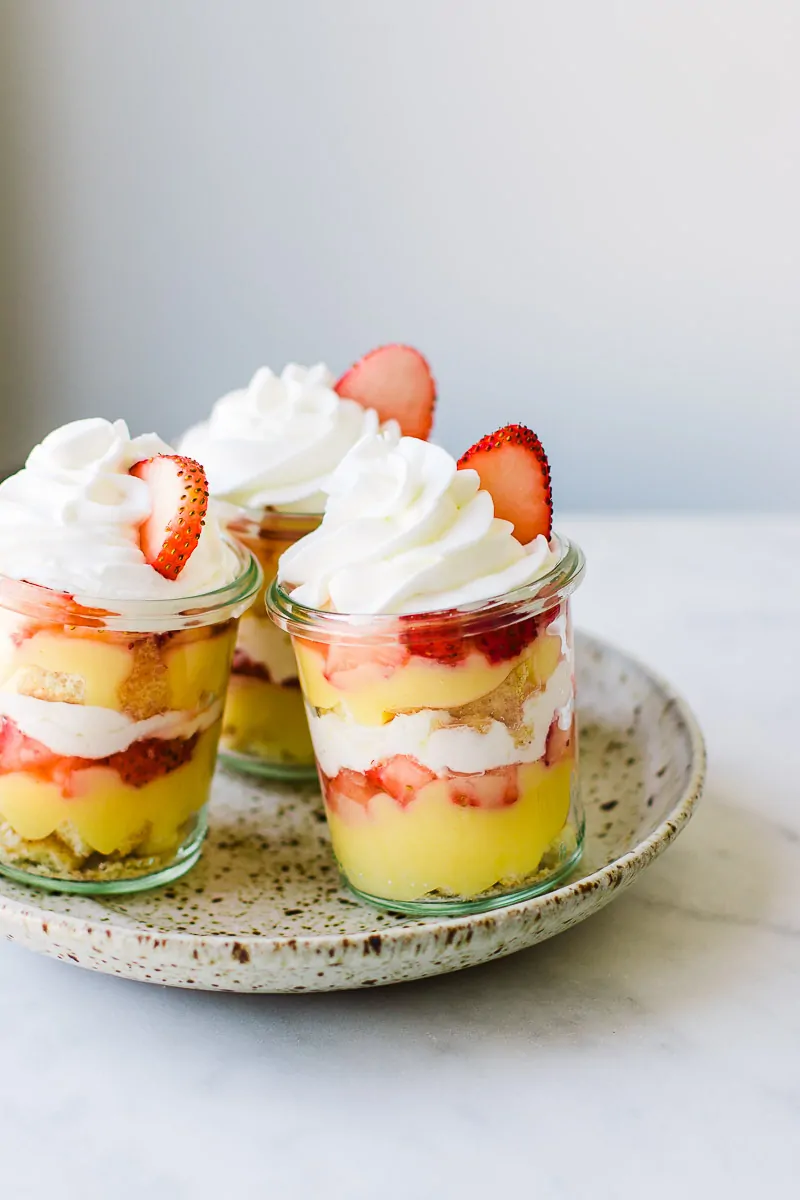 The perfect dessert for occasions is strawberry lemon parfaits. These are extremely sweet with creamy lemon curd, vanilla whipped cream and vanilla pound cake. This recipe makes your day more enjoyable and lovely. This recipe is one of my favourite spring desserts that you need to try at home in these holidays.
Get the recipe here.
---
Suggested: Mango Dessert Recipes
---
9. Easy Fresh Strawberry Mousse
For the perfect easy and light summer dessert, fresh strawberry mousse is always the best recipe. It's so sweet and creamy with amazing flavours making your day more fun. You can enjoy it anytime with your friends and family.
Get the recipe here.
---
Related: Vegan Cake Recipes
---
8. No Bake White Raspberry Cheesecake Cake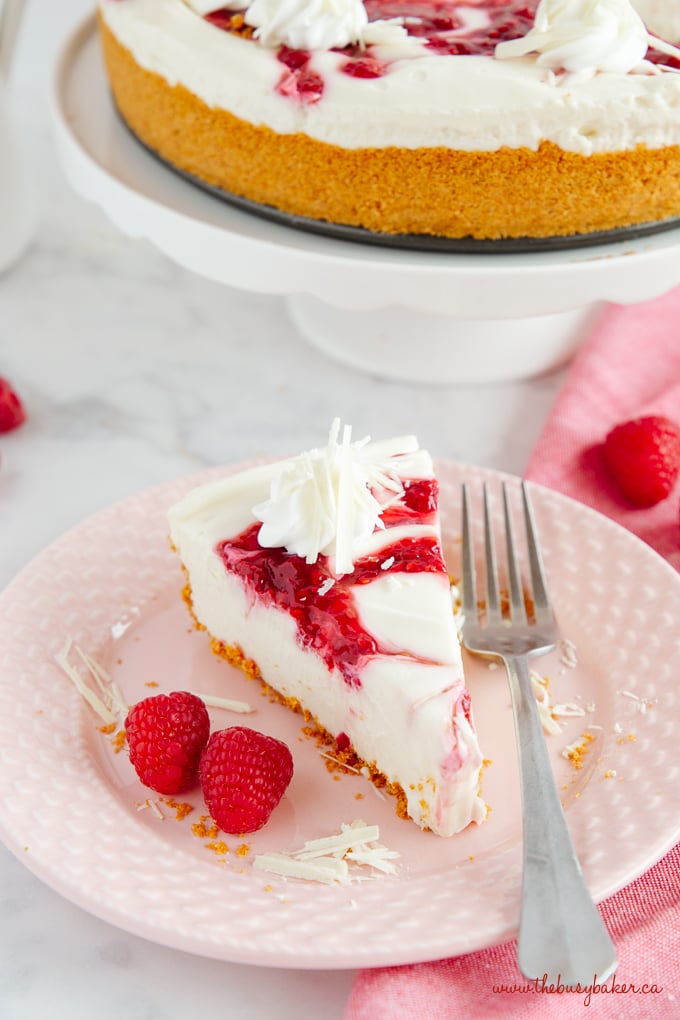 Those who love raspberry should definitely try this amazing No-Bake White Chocolate Raspberry cheesecake. It's really simple and easy to make. It will be one of your favourites in no time. The flavour is really something to fall for and it sets beautifully in the fridge without gelatine. Try this recipe at home and enjoy it with family and friends.
Get the recipe here.
---
Suggested: Holiday Cocktail Ideas
---
7. Lemon Blueberry Cake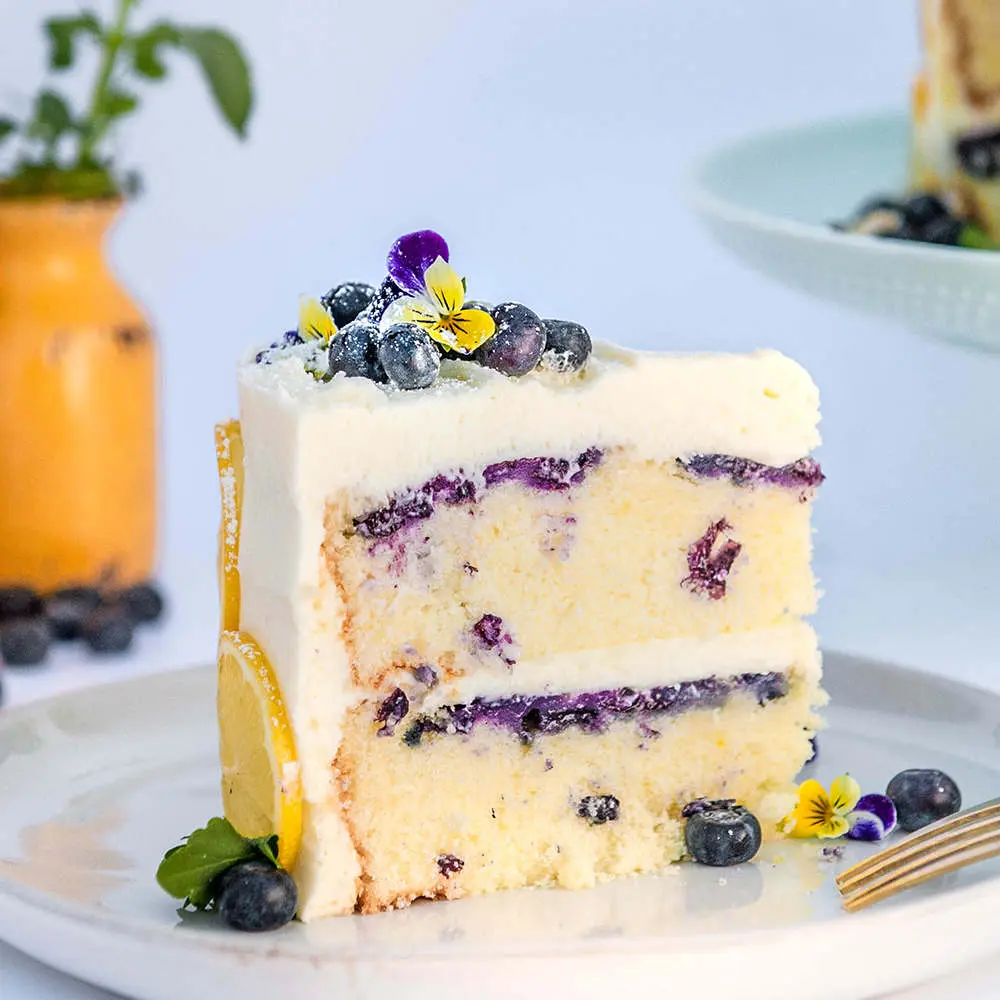 Of all the lemon flavoured cakes you have tasted till now cannot beat this amazing taste of the lemon blueberry cake. This cake has a soft, velvety and fluffy texture with amazing natural lemon flavour which is balanced out by the sweet blueberries. The classic cream cheese frosting is just enough to frost a cake and is perfect for this recipe.
Get the recipe here.
---
Related: Blueberry Smoothie Recipe
---
6. Lemon Cookies with Lemon Cream Filling
Cookies are perfect for a simple dessert but in case of occasions, you can make something unique to give the simple cookies more taste. The perfect recipe is the lemon cookies which are just amazing enough to lighten up someone's mood. The cookie dough has a subtle buttery lemon flavour and a mouthwatering texture similar to shortbread. Flavoured with plenty of lemon zest and a little fresh lemon juice, these lemon cookies will be your instant favourite dessert.
Get the recipe here.
---
Suggested: Vegan Dessert Recipes
---
5. Strawberry Sweet Rolls
Sweet rolls are the most simple and delicious dessert for relaxed mornings. With a creamy lemon glaze, these strawberry-swirled soft rolls taste more amazing with a lightly sweetened strawberry filling instead of the usual brown sugar and cinnamon. You are definitely gonna love it.
Get the recipe here.
---
Related: Keto Cream Cheese Desserts
---
4. Pink Lemonade Thumbprint Cookies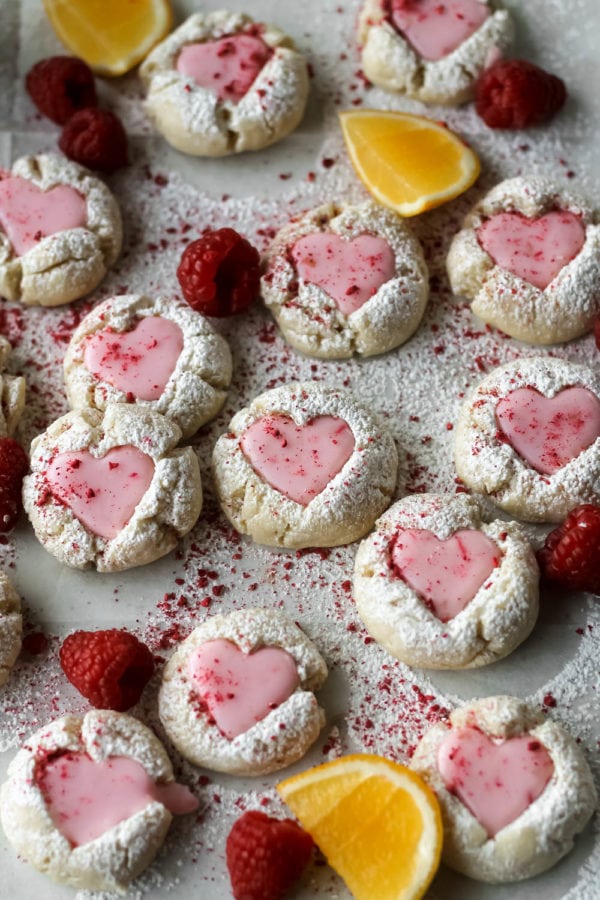 These traditional thumbprint cookies are not too difficult to make. These are so soft from the inside and so cute looking from the outside. The heart shape is cut from some scrap cardboard and pressed into the centre of the cookies in the middle of their bake. If you love arts and crafts, you are definitely gonna enjoy making these cookies a lot.
Get the recipe here.
---
Suggested: Thanksgiving Dessert Ideas
---
3. Chocolate Raspberry Cheesecake
This amazing chocolate raspberry cheesecake makes my mouth water every time I think about it. I make this most of the time because it's just too yummy and delicious to resist. This recipe is perfect for anyone who loves quick and no-bake cakes. You are gonna love it so what are you waiting for. Grab the ingredients and let's make this awesome dessert at home.
Get the recipe here.
---
Related: Spring Vegetarian Recipes
---
2. Lemon Lavender Macarons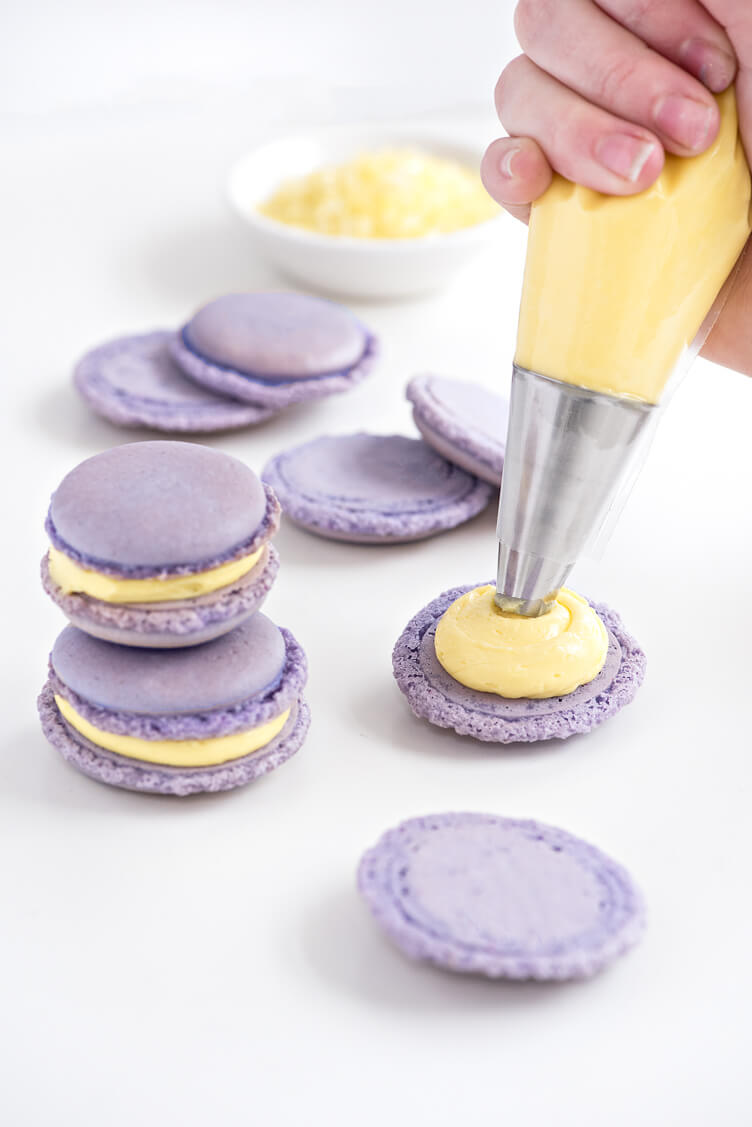 These lemon lavender Macarons are the perfect dessert when you are on a date and to impress your love connection, nothing can be more suitable than this. It's really easy to make and so delicious and tasty. Anyone will love it the instant it melts in the mouth.
Get the recipe here.
---
Suggested: Keto Holiday Dessert Ideas
---
1. Lemon Meringue Pie
If you are a lover of lemon desserts, then the lemon meringue pie is the perfect dish you can make. This recipe is made with a crispy base and zingy lemon filling, piled high with clouds of sweet meringue. It's a perfect dessert for parties and occasions. When life is having a toll on you, make yourself relaxed with desserts like this.
Get the recipe here.
---
---
If you like this article about spring desserts, please share this with your friends on Facebook, Twitter, and Pinterest. Also, you can subscribe to my blog to get all the latest articles first on your mobile.
SHARING IS CARING!
FACEBOOK | TWITTER | PINTEREST
Did you like this recipe and make it later at home? SAVE this pin to your favourite board on Pinterest!