Looking for keto freezer meals that you can eat again at any time when you want? These Healthy keto make ahead freezer meals that will best for weight loss, and these meals are loved your family too!
If you are on a ketogenic diet and so busy on your own work or to stay at home for your weak health or any quarantine situation these easy healthy keto meals will help you to stay within your carb limits and continue your diet!
Before jump to the recipes, these are some shopping lists that you can buy and store them in the freezer to make any meal prep ahead of time. –
Eggs
Vegetables like – onion, tomatoes, carrot, broccoli, and any other veggies.
Meats – canned or packaged chicken, beef or pork, etc.
Seeds – canned chickpea, any kind of nuts and seeds you will buy from the shop and store it for next.
Make-ahead keto freezer meals are great for your busy family, busy work that gives more time so that you can easily focus on your work or give more time to your family too! So easy to prepare these freezer meals that are low carb and keto-friendly, whenever you want to keep on your hand.
Save your time and money with these low carb ketogenic cheap meals that best for any quarantine or pandemic time or busywork. Here you will get make-ahead recipes like soups, sandwiches, casserole, and other veggies recipes that go-to for breakfast, lunch, low carb dinner, snacks. So just check it out and make these at home!
---
[jetpack_subscription_form subscribe_placeholder="Enter your email address" show_subscribers_total="false" button_on_newline="false" submit_button_text="Sign Up" custom_font_size="16px" custom_border_radius="0″ custom_border_weight="1″ custom_border_color="#f78da7″ custom_padding="15″ custom_spacing="10″ submit_button_classes="has-f-78-da-7-border-color has-background has-vivid-red-background-color" email_field_classes="has-f-78-da-7-border-color" show_only_email_and_button="true"]
---
23. EASY KETO VEGETABLE FRITTATA RECIPE
This frittata recipe is loaded with cheese, packed with eggs, veggies like onions, tomatoes, capsicums, etc whatever you want to add. This recipe is so healthy and quick to make at home for breakfast or brunch or lunch.
You can also call this recipe as egg casserole that totally made with lots of veggies and protein with cheese that so delicious and keto-friendly freezer meals. This recipe is going to because overall the recipe cover with eggs, veggies, and proteins, just ready within 20 minutes.
Check it here.
---
22. KETO LOW CARB PROTEIN BARS RECIPE
This protein bar ow carb keto recipe is best for snacks. Not so much hard to prepare at home, just 15 minutes this recipe bar is ready to take a bite. After taking a bite, get dreamy chocolate hazelnut flavor all in your mouth and feel amazing! You can store it freezer for next, eat anytime when you want.
Check it here.
---
21. KETO CHICKEN AND BROCCOLI CASSEROLE
This Cheesy Keto Chicken and Broccoli Casserole Recipe are so healthy and delicious and easy to make at home within 30 minutes. Loaded with chicken, broccoli, broth, lots of cheese with some seasoning and make a nice flavor, is the perfect dinner for when you want some delicious comfort food with some fresh herbs.
Check it here.
---
20. KETO PIZZA – FREEZER MEAL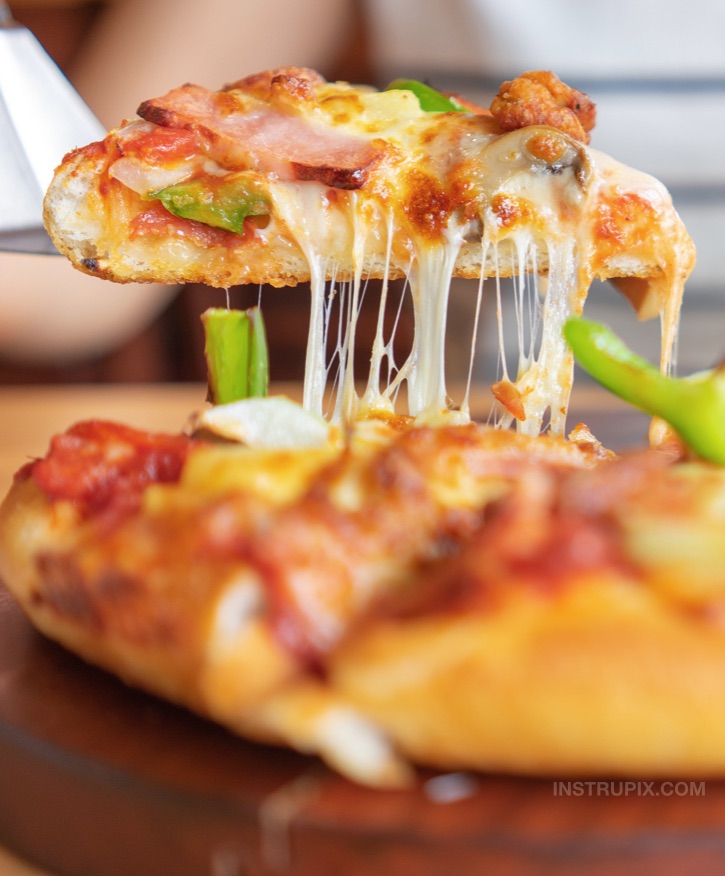 Pizza lover? Yes, I'm, and you? Many people out there who love eating pizza, but what about who is on a diet? This keto pizza recipe is best for them, freezer-friendly also.
To enjoy any party or any occasion, this keto pizza is a great dish to make the party so cheerful and takes this party to a different level of enjoyment. Just ready to cook within 20-25 minutes and loaded with lots of cheese, topped with any decoration and this pizza wanted to eat for a bite! Grab on it!
Check it here.
---
21. KETO GREEN BEANS CASSEROLE
Green Bean Casserole is the best for health and who looking for healthy vegetables and keto low carb recipes, this recipe is good for them. Easy-to-make and ready just within 30 minutes, serve hot in your lunch or dinner meal.
Check it here.
---
18. CHICKEN TORTILLA SOUP RECIPE
This an authentic Chicken Tortilla Soup recipe loaded with fresh simple ingredients and chicken, topping with chopped onions, crispy tortilla strips, and fresh cilantro that make the recipe brighter and looks refreshing and colorful. Using any veggies like tomatoes (use roasted or paste tomatoes), carrot, or any veggies that you want to add in this recipe.
The chicken stock is one of the main ingredients to make the recipe so tasty and healthy.
Check it here.
---
17. LOADED CHEESE CAULIFLOWER CASSEROLE
The Keto Bake Loaded cauliflower rice Casserole Recipe is so healthy and delicious. Packed with cauliflower, butter, cheese, chives, and bacon with seasoning, just ready within 20 minutes, you can add rice also.
The ultimate Instant pot low carb and easy keto-friendly side comfort food for your diet and weight loss. With cream cheese the recipe is so tasty, try this recipe today as a meal at lunch or dinner.
Check it here.
---
16. BUFFALO CHICKEN ZUCCHINI BOATS
Zucchini! The best Buffalo Chicken Zucchini Boats is my favorite one and healthy too! Loaded with chicken, cheese and spicy buffalo sauce make the recipe flavorful, delicious.
This recipe is perfect when you want to eat something cheesy and spicy stuff, easy to make at home with lots of cheese! YUMMY!
Check it here.
---
15. KETOGENIC COCONUT CURRY CHICKEN
This tasty chicken curry with coconut flavor is so healthy and keto friendly. Flavourful, easy to make this recipe is perfect for lunch.
Check it here.
---
14. CREAM CHEESE PANCAKES
Just only ingredients this cream cheese pancake will be ready within 20 minutes at home without any tension.
Easy to prepare, lovely taste, low carb these pancakes are best for breakfast, kids will love it.
Looking for a lazy weekend or weekday breakfast or snacks? These cream, cheese pancake is the perfect one! Trust me, try now!
Check it here.
---
13. KETO TOMATO SOUP
This tomato soup is so tasty and healthy. It is perfect for meal prep at lunch or dinner.
Check it here.
---
12. SHREDDED BARBECUE CHICKEN SANDWICH RECIPE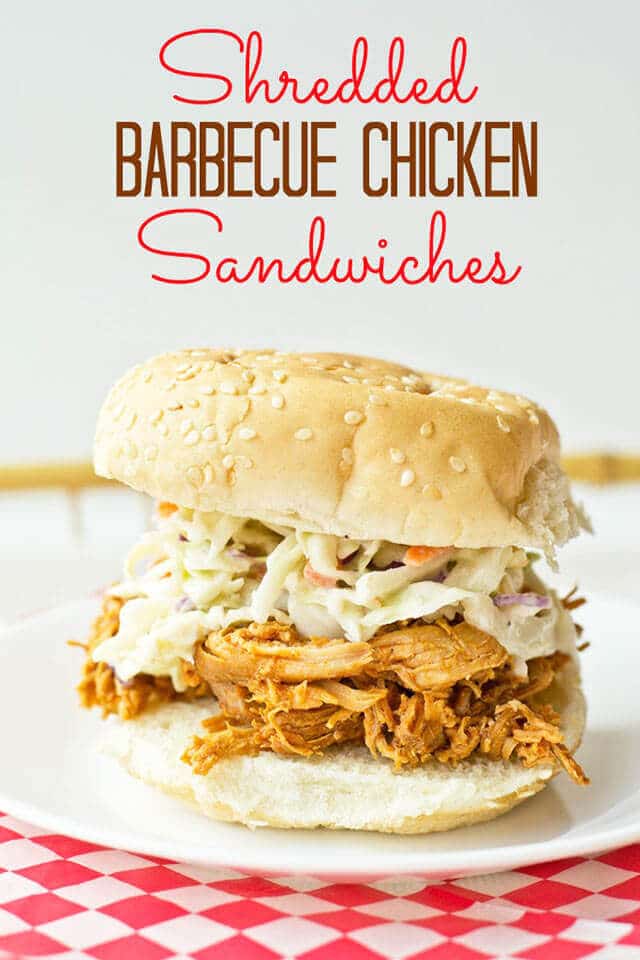 Shredded Barbecue Chicken Sandwiches is mainly made in the slow cooker process with few ingredients that not so expensive at all. This recipe is best for celebrating any snacks party or occasion. You can make this recipe in the slow cooker to get more time to arrange another item our another decoration for the party or ready dinner meals to make a crowd. These Shredded Barbecue Chicken Sandwiches is the best ever freezer meals recipe that anyone loves it very much and me too!
Check it here.
---
11. BANANA CHOCOLATE CHIP MUFFINS
The best healthy gluten-free banana chocolate chip muffins are best for any occasion or holiday. These banana muffins are so tasty, healthy, and moist that you see here how to make this recipe so easy and bakery-style at home. It's totally vegan and also you can add Greek yogurt also. Try at home!
Check it here.
---
10. EASY KETO METABALLS
Meatballs are tender, flavorful, and made with simple few ingredients, get protein and nutrition. Quick to make at home, the best part is for snacks this keto meatballs are best to gather your family in the evening time. If you are on a low carb diet this recipe will be good to enjoy any moments.
Check it here.
---
9. MEXICAN CAULIFLOWER RICE
Looking for healthy and easy keto rice recipes? This Vegan Fried Cauliflower Rice is best instead of rice for lunch or dinner meals. Try this paleo recipe at home and get to know how to make this whole 30 casserole rice recipe. Make-ahead keto-based freezer meals for any time you want!
Check it here.
---
8. ALMOND FLOUR PANCAKES
Almond Flour Pancakes Recipe, an easy gluten-free keto-based paleo-friendly freezer meals pancake recipe with almond flour and a few simple ingredients you get already have in your pantry kitchen.
This pancake recipe is soft, fluffy, moist so delicious to eat for breakfast or snacks meal.
Check it here.
---
7. CREAMY CHEDDAR BROCCOLI SOUP
Creamy Cheddar Broccoli Soup Recipe loaded with full of green veggie broccoli with cheddar cheese and cream – just delicious keto low carb soup best for any lunch or dinner with a salad side dish or like Panera bread or some cracker biscuits! This soup is keto-friendly, budget-friendly, and freezer friendly meals that every one of your family will love!
Check it here.
---
6. KETO COCONUT FLOUR WAFFLES RECIPE
Packed with coconut flour, coconut sugar or cane sugar, eggs, maple syrup, cocoa powder – these ingredients make a nice flavored amazing dish that is best for breakfast and snacks. Who are don't like adding eggs, make this recipe without eggs but to make this recipe egg is important for binding or hold (my suggestion)? You can use maple syrup or brown sugar to replace coconut sugar. These gluten-free keto-friendly coconut flour waffles are delicious topping with maple syrup!
Check it here.
---
5. CROCKPOT CRACK CHICKEN
This crockpot version of chicken is creamy, flavorful, and loaded with cream cheese, ranch dressing mix, cheddar cheese, green onions, and bacon all in one bowl. It's best for lunch and dinner meal prep. The leftover recipe you can store in the refrigerator, eat this recipe whenever you want to, Healthy keto-friendly makes ahead freezer meals recipe that easy to prepare at home.
Adding veggies like steamed broccoli or green beans with just a touch of butter, salt, and pepper in the recipe get a great taste and flavor. This chicken recipe fills up with vegetables that you can just eat without any side dishes, try now!
Check it here.
---
4. Easy Spiced Pork Chops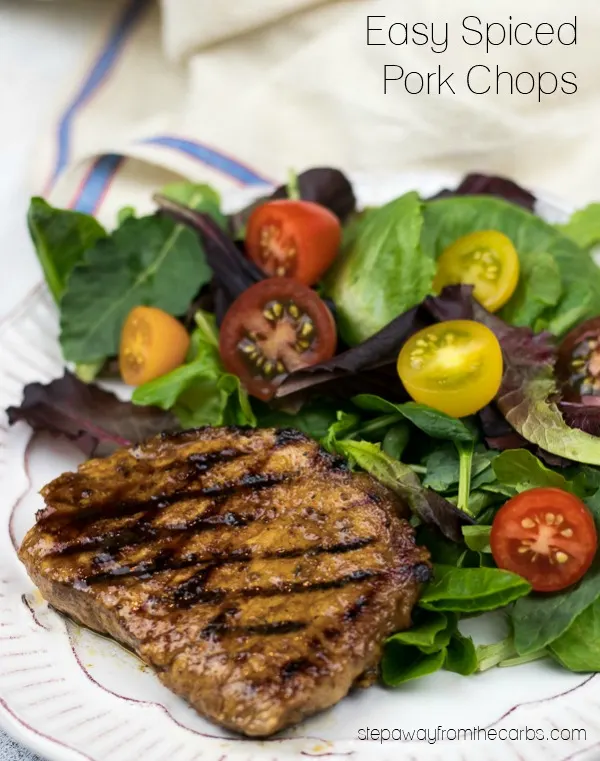 Easy Spiced Pork Chops Recipe! This recipe is healthy and delicious that makes with simple ingredients and served with vegetables. It gives you protein and nutrition that is perfect for lunch or dinner meals. A delicious meat recipe is ready in just a few minutes and you can store it in the freezer for a few days. This authentic homemade pork chops recipe is healthy and easy to prepare and freezer-friendly too!
Check it here.
---
3. MEXICAN STUFFED PEPPERS – Keto Freezer Meal
This Mexican stuffed peppers recipe is simple not so much hard to make, easy prep that you get more extra time to make a crowd with your family or friends and enjoy the party. Best ever party-friendly, freezer-friendly, snacks or dinner side dish that made with cheese, the savoriness of turkey, the carb fix of rice, and a hefty amount of veggies and beans in any color of bell peppers. Just take a bite, Yum!
Check it here.
---
2. LOW CARB KETO CORNBREAD RECIPE
This low carb keto cornbread recipe is best for snacks, breakfast time. soft, tender, fluffy and moist this recipe goes well with butter and honey, as a side dish you can serve this recipe with any soup, salad, any sauce, etc. this cornbread recipe you can make with any flour like almond flour, coconut flour, etc, but here you will get the recipe making with almond flour and some other ingredients that so easy to prepare at home anytime you want, freezer-friendly too!
Check it here.
---
1. CROCKPOT WHITE CHICKEN CHILI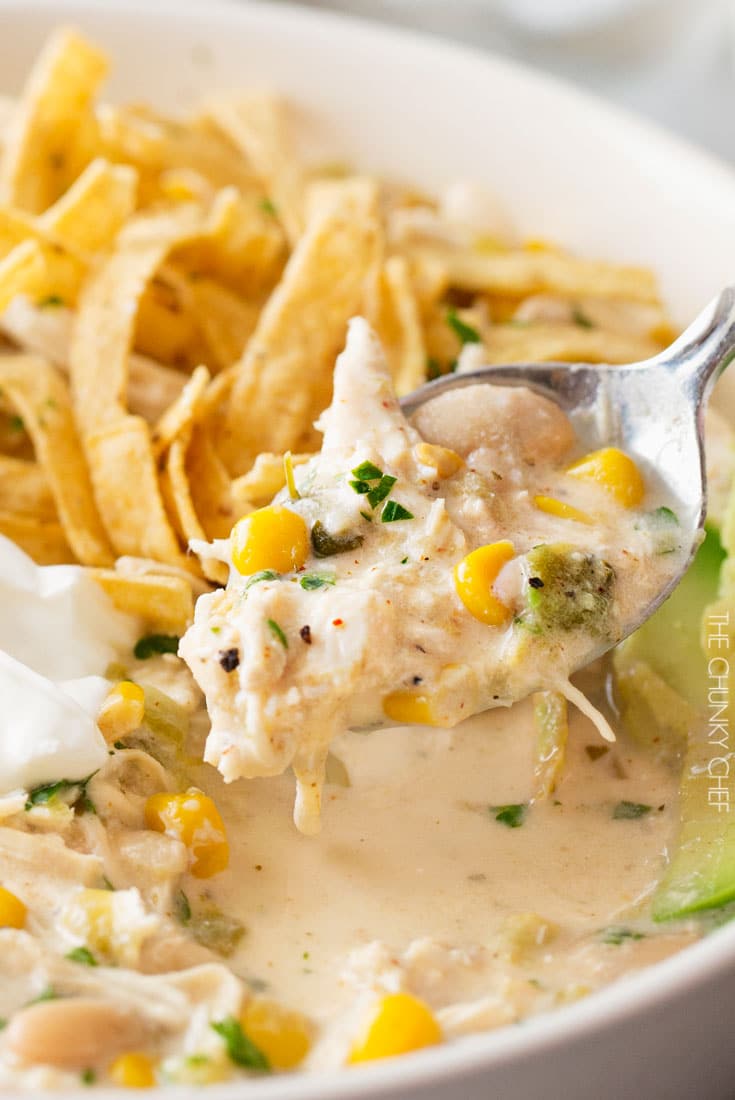 There are many types of chili available out there. This crockpot version of chicken chili is very tasty and delicious which you will love once you eat it. This dish is perfect for eating in a special place on any special day and it doesn't take much time to make, it will come to your table in just 20 minutes.
So delicious and creamy white chicken chili is best for any dinner weekend and game day. And if you don't want to work hard, then Slow Cook is perfect. Get good healthy food that absolutely freezer friendly, anytime you will eat that leftover dish.
Check it here.
---
I hope you enjoying these healthy keto freezer meals recipes anytime that you can eat anytime. So for your better health, keep stay o your diet, try these recipes at home, and serve it hot with your family and friends.
If your like these recipes keep share with all and if you want more recipes like this, please subscribe to my blog to get all the latest articles first on your device while published.
Trending articles:
SHARING IS CARING!
FACEBOOK | TWITTER | PINTEREST
Do you like this post and read it later? SAVE this pin to your favorite board on Pinterest!