Looking for healthy and quick breakfast recipes that will make you appreciate the Fall season? Here you get some delicious fall breakfast ideas you can try this fall holidays. 

Breakfast is a very important meal – it can either make or break your day. Eating breakfast boosts your energy levels and helps you stay alert throughout the day. And if you go on a weight loss journey, eating breakfast is a great benefit for you because it can help you maintain your weight or even encourage weight loss. Eating healthy fruits, veggies or whole grains for breakfast gives you energy and nutrition to start a new day.

With fall looming around the corner, some ingredients such as apples and pumpkin, and this type of food will definitely match this season better. So today, I share some creative but healthy fall breakfast ideas you will love to eat.
---
Butternut Squash Sausage Frittata
The butternut squash sausage frittata recipe is a scrumptious breakfast that is packed with all the nutrients you need to get your day off to a good start. This scrumptious combination of savory sausage and aromatic herbs is sure to satisfy your cravings and keep you full and energized all morning long. This is also a great time to use seasonal produce to add a little bit of fall flavor to your breakfast plate.
Whether you're looking for a healthy breakfast, brunch, or meal prep inspiration, also low carb, this is a recipe you'll want to share with your loved ones. We've made this frittata recipe easy to follow with step-by-step instructions, so whether you're a beginner or an experienced chef, you'll be able to whip this up in no time. Start your morning off to a great start with this scrumptious fall breakfast recipe.
Get the recipe here.
---
Related: Keto Sausage Recipes
---
Pumpkin Spice Instant Pot Oatmeal
This Pumpkin Spice Oatmeal recipe is the perfect way to kick off your morning! It's packed with healthy ingredients and the Instant Pot makes it super easy to make. All you have to do is add the pumpkin, cinnamon, and spices and you're good to go! It's a delicious blend of creamy oats and a great way to start your day. Plus, it's dairy-free, vegan-free, and sugar-free, so you don't have to worry about breaking any rules. Perfect for busy mornings, this oatmeal is ready to go in no time.
Get the recipe here.
---
Suggested Instant Pot Ideas:
Instant Pot Chicken Recipes
Instant Pot Mexican Recipes
Keto Instant Pot Recipes
Instant Pot Dump Dinner Ideas
Instant Pot Meal Prep Ideas
---
Chocolate Chip Pumpkin Muffins
Chocolate chip pumpkin muffins are so delicious and moist. It is super tasty and ready in just 30 minutes and perfect for breakfast.
Get the recipe here.
---
Related: Keto Muffins Ideas
---
Sweet Potato Kale Hash With A Fried Egg
This dish is a perfect healthy breakfast for fall days. It's so delicious, flavorful and has a nice blend of textures. Serve with hot fried egg and enjoy your morning meal. 
Get the recipe here.
---
Suggested: Keto Kale Recipes
---
Pumpkin Gluten Free Vegan Breakfast Bars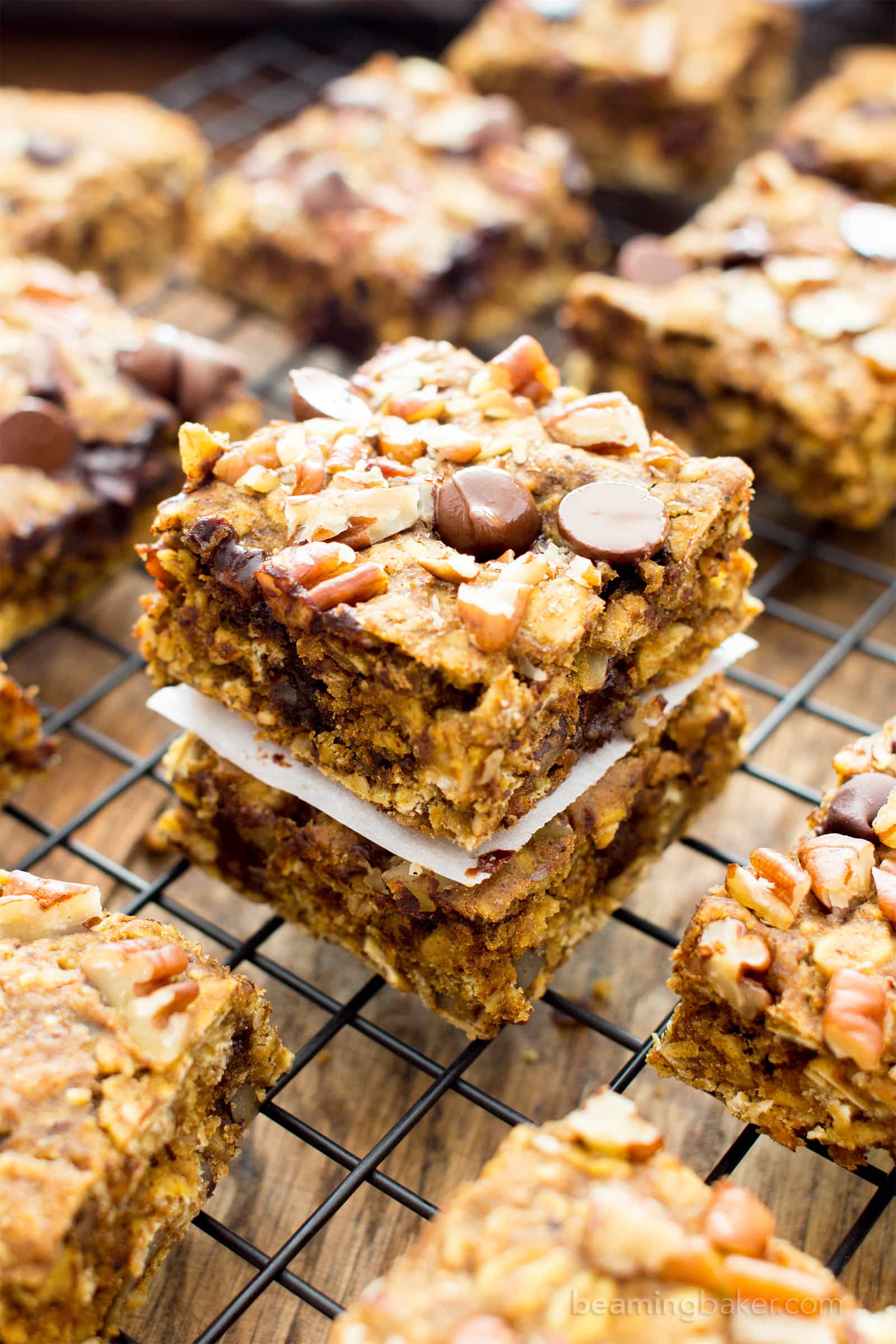 Vegan pumpkin bars are tasty and easy to make at home with few simple ingredients. Healthy, gluten free, dairy free and perfect for breakfast or snack. 
Get the recipe here.
---
Related: Keto Dairy-Free Recipes
---
Pumpkin Pie Overnight Oats
These creamy and healthy overnight oats are made with pumpkin and other simple ingredients. It is gluten-free and perfect for fall days. 
Get the recipe here.
---
Suggested Ideas:
Keto Pumpkin Recipes
Fall Dinner Recipes
Fall Cookie Recipes
Keto Pumpkin Dessert Recipes
Fall Dessert Ideas
---
Turmeric Fried Eggs With Roasted Pumpkin
Roasted Pumpkin with turmeric fried egg is one of the perfect healthy fall breakfast recipes that you will love to eat. It is paleo, whole30, gluten-free recipe that you need to try! 
Get the recipe here.
---
Related: Keto Breakfast Recipes
---
Pumpkin Cinnamon Rolls With Chai Spice
Pumpkin cinnamon rolls with chai spice recipes are so tasty and easy to make. This is one of my favourite fall breakfast ideas to enjoy these fall holidays. 
Get the recipe here.
---
Suggested: Weight Watchers Breakfast Recipes
---
Gluten Free Pumpkin Muffins
Pumpkin muffins are so healthy and one of the easiest breakfast that is made with a few simple ingredients.
Get the recipe here.
---
Related: Keto Cupcake Recipes
---
Pumpkin French Toast
Sweet, moist, soft and tasty, this pumpkin french toast recipe is loaded with pumpkin puree and other ingredients to make a quick and easy dish for fall breakfast. 
Get the recipe here.
---
Suggested: Healthy Toast Ideas
---
Baked Pumpkin Spice Donuts
Baked donuts are so delicious that they are covered with pumpkin flavor. And topped with cinnamon sugar, ready in just 30 minutes. A perfect dessert for fall days that you can take as a breakfast too. 
Get the recipe here.
---
Related: Baked Donut Recipes
---
Apple Pie Pancake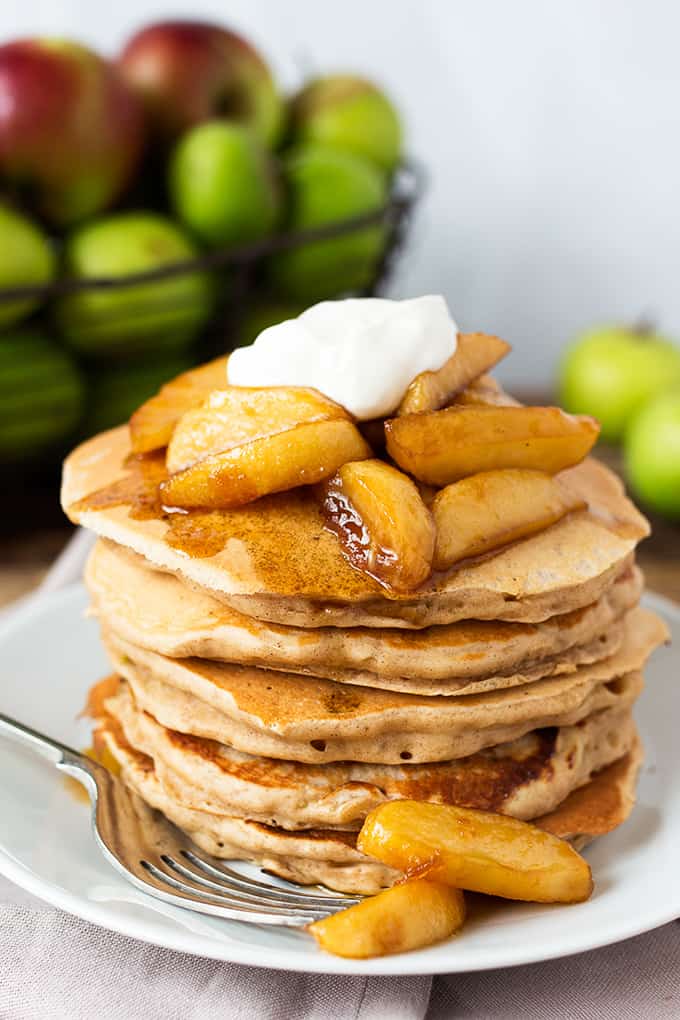 In this holiday and fall seasons try this healthy and tasty apple pie pancake recipe. This pancake is one of the best fall breakfast ideas that you will love. 
Get the recipe here.
---
Suggested:
Keto Pancake Recipes
Caramel Apple Recipes
---
Corn Zucchini Fritters with Chipotle Lime Cream
Love corn and zucchini? In these fritters you get both together. Made with veggies that make a comfortable and satisfying vegetarian healthy meal. 
Get the recipe here.
---
Related: Fried Zucchini Recipes
---
Creamy Sweet Potato Bowl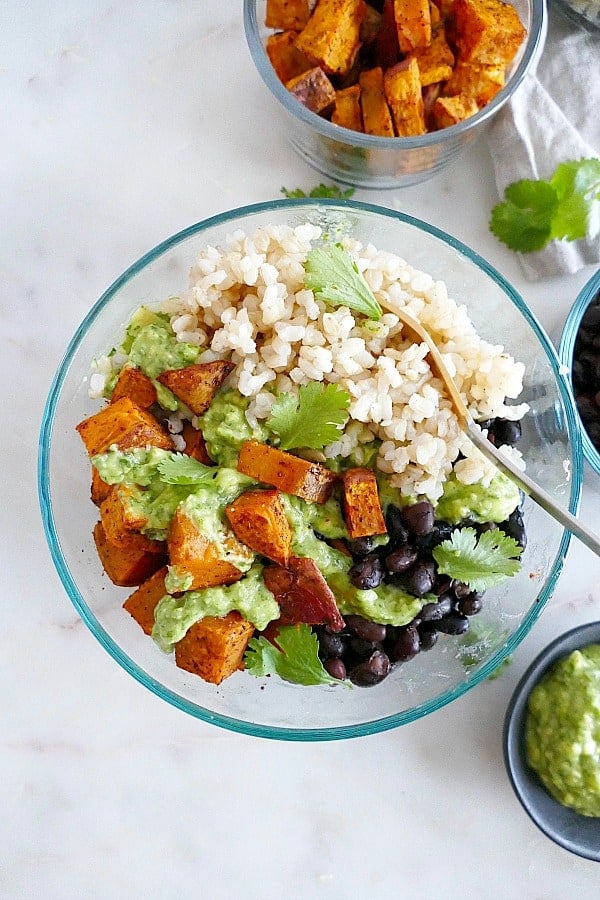 Sweet potato bowl is the perfect meal for lunch or breakfast. Must try!
Get the recipe here.
---
Suggested: High Protein Meal Prep Recipes
---
Pumpkin Cheesecake Muffins
Pumpkin cheesecake muffins are so tasty and easy to make at home for breakfast. With cream cheese and topped with brown sugar crumb makes delicious muffins. 
Get the recipe here.
---
Related:
Keto Pumpkin Recipes
Keto Cheesecake Recipes
---
Apple Cinnamon Bread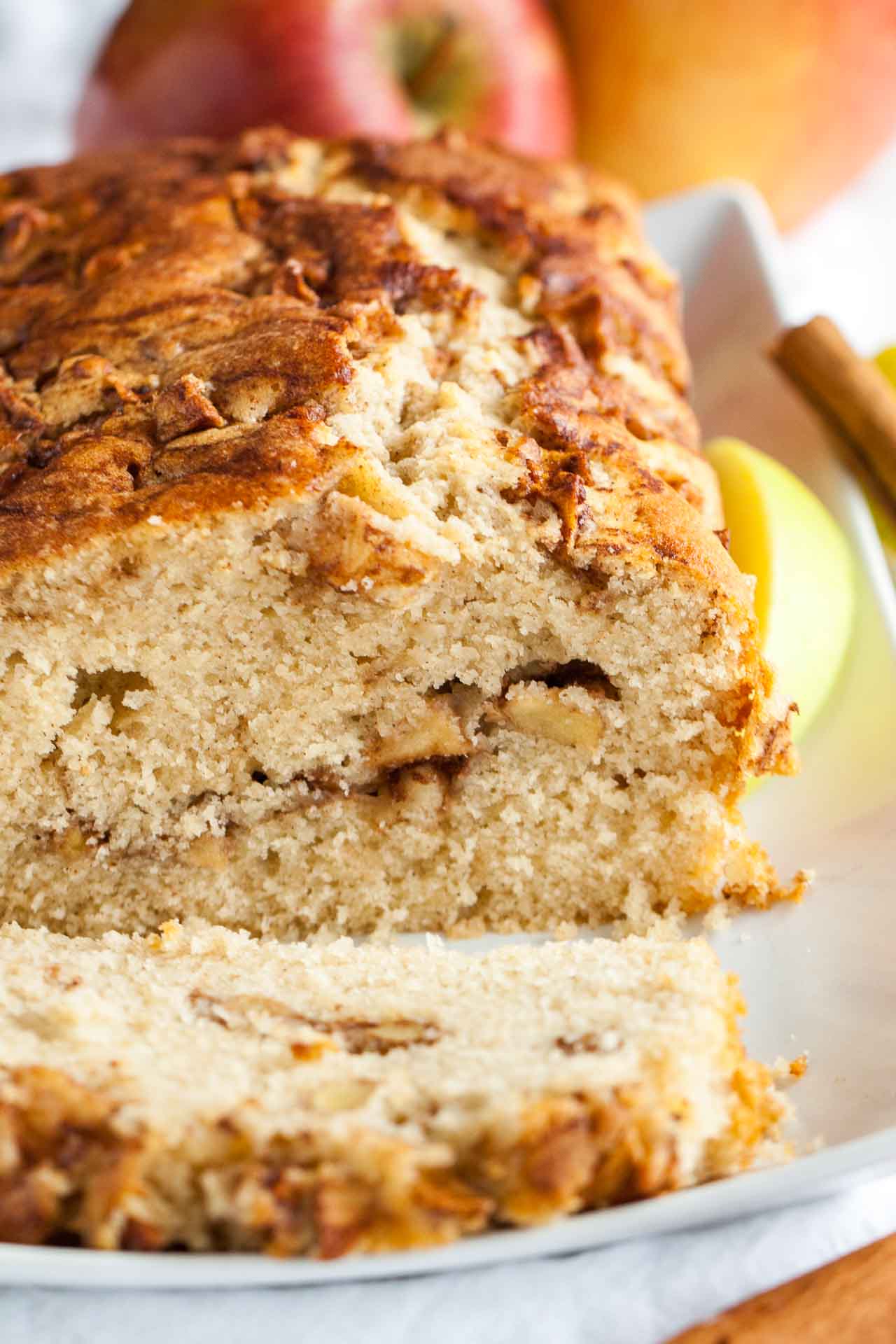 Apple cinnamon bread is a quick and easy breakfast on the go or for work. Also this bread is so delicious and topped with cinnamon sugar, one of the best fall breakfast ideas that you will love to eat. 
Get the recipe here.
---
Suggested: Tasty Apple Recipes
---
Spice Apple French Toast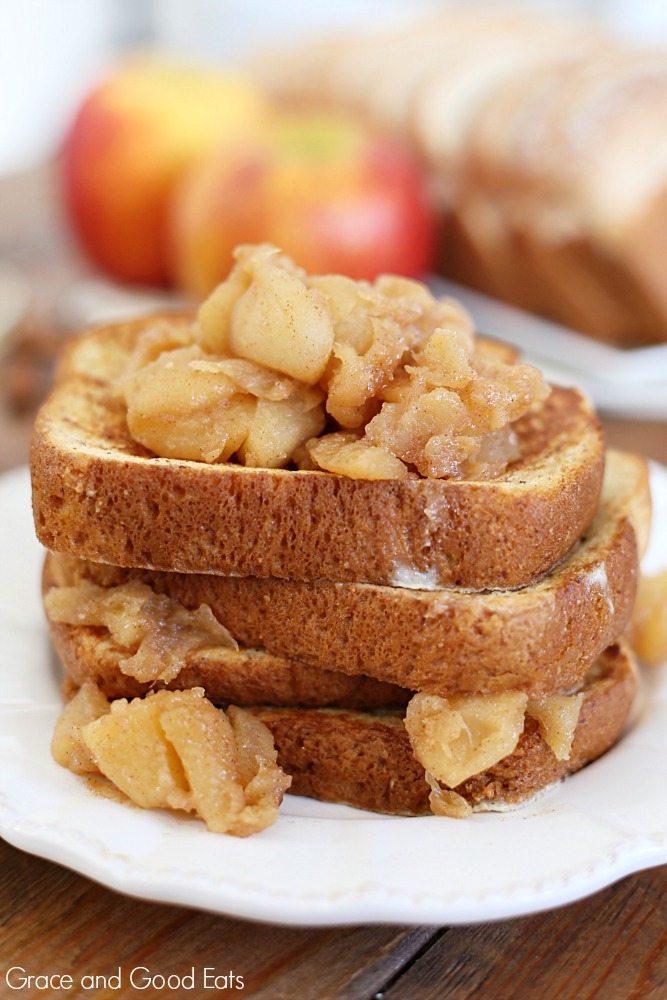 With fresh apple and cinnamon this french toast is so tasty and delicious, it brings the flavors of fall to a classic breakfast treat. 
Get the recipe here.
---
Related:
Meals Under 200 Calories
Fall Bread Recipes
---
Keto Pumpkin Protein Waffles
If you are looking for a healthy and quick breakfast, you must try this waffle which is made with pumpkin, protein powder and other ingredients. It is a perfect low carb meal and is also my best easy fall breakfast ideas in the morning.  
Get the recipe here.
---
Suggested Ideas:
Keto Chaffle Recipes
High Protein Snack Recipes
Tasty Waffle Recipes
Weight Watchers Snacks
Halloween Cupcake Recipes
Keto Mug Cake Recipes
7 Day Keto Meal Plan
Keto Chips Recipes
Halloween Party Food Ideas
Nut Free Desserts
---
Vegan Protein Pumpkin Pie Smoothie
Smoothie is a quick and healthy breakfast in the morning. In these fall days make this tasty nutrient packed vegan pumpkin pie smoothie and enjoy your meal. 
Get the recipe here.
---
Related:
Weight Watchers Smoothie Recipes With Points
Healthy Smoothie Recipes
---
Homemade Maple Granola
Fall is right around the corner, and it's time to embrace the season's sweet and crunchy flavors. Treat yourself to one of our delectable, nutritionally-rich granola recipes today. Start your day off on the right foot by indulging in one of our delicious and nutritionally-balanced granola recipes. This granola is made with a variety of wholesome ingredients, including rolled oats, whole grains, and seeds. Drizzle with pure maple syrup for a delicious autumn sweetness.
Not only does this granola provide you with a delicious crunchy treat, but it's also packed with protein, fiber, and healthy fats that will keep you feeling energized all morning long. Whether you're enjoying it alone, spooning it over yogurt, or spooning it into your favorite oatmeal bowl, or topping it on top of your favorite baked goods, you're sure to find something that warms your soul and fuels your day.
Get the recipe here.
---
Suggested: Keto Recipes Under 5g Carbs
---
Pumpkin Cinnamon Casserole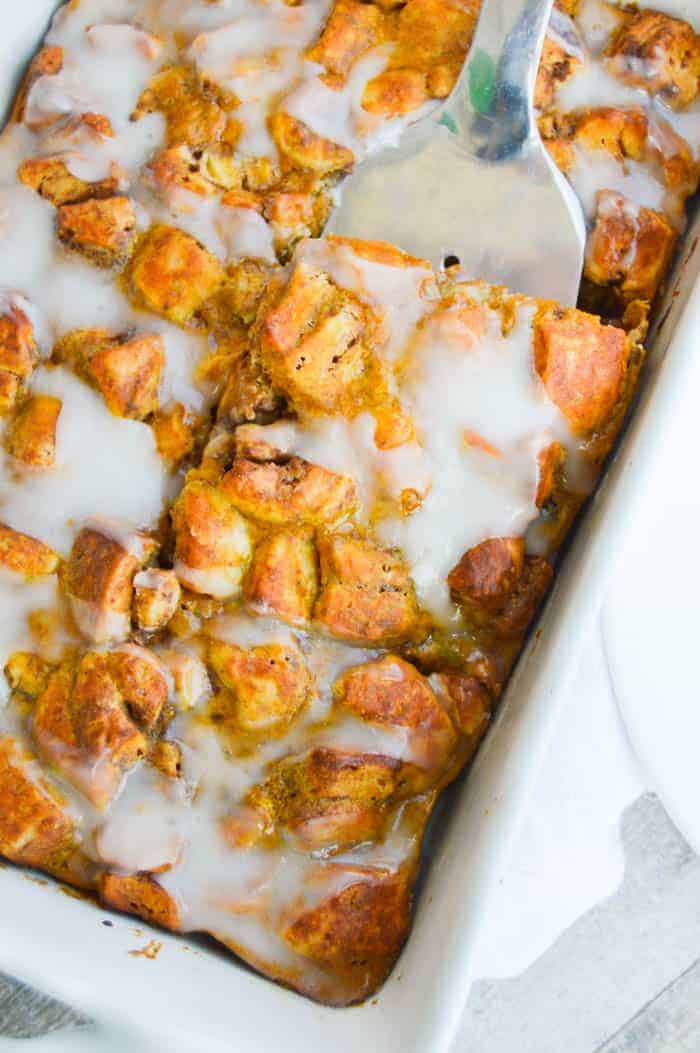 Recipe for Pumpkin Cinnamon Casserole, a healthy and delicious breakfast option that combines the flavors of pumpkin and cinnamon. The dish is packed with wholesome ingredients like pumpkin puree, rolled oats, and almond milk, and offers a hearty dose of fiber, vitamins, and minerals. It's a great way to make use of the abundance of pumpkins during the fall season and reduce food waste. The recipe is easy to prepare and the aroma will fill your kitchen. Enjoy a slice of this delicious casserole on a crisp autumn morning and start your day off right with this delightful dish that celebrates the essence of fall.
Get the recipe here.
---
FAQ
Q: What are some cozy fall-inspired breakfast ideas?
A: Warm up your mornings with comforting options like pumpkin spice oatmeal, apple cinnamon pancakes, or spiced chai smoothie bowls.
Q: Are there any healthy fall breakfast options?
A: Absolutely! Opt for nutrient-rich choices such as homemade granola with seasonal fruits, Greek yogurt topped with maple-roasted nuts, or a veggie-packed frittata.
Q: Can you suggest some make-ahead fall breakfast recipes?
A: Certainly! Try preparing overnight oats with flavors like apple pie or pumpkin spice, make a batch of pumpkin muffins, or whip up a hearty vegetable and quinoa breakfast casserole.
Q: I'm looking for gluten-free fall breakfast ideas. Any suggestions?
A: You're in luck! Consider gluten-free options like quinoa porridge with caramelized apples, almond flour pancakes with cinnamon, or sweet potato breakfast hash.
Q: What are some quick and easy fall breakfasts for busy mornings?
A: Whip up a simple autumn smoothie with pumpkin, banana, and spices, prepare a grab-and-go apple cinnamon breakfast bar, or assemble a protein-packed breakfast wrap with seasonal veggies.
Q: How can I incorporate fall flavors into my breakfast without added sugars?
A: Use natural sweeteners like maple syrup or dates, and rely on spices such as cinnamon, nutmeg, and cloves to add warmth and depth to dishes like spiced pear chia pudding or baked cinnamon apple slices.
Q: Are there any vegan fall breakfast ideas?
A: Absolutely! Enjoy vegan pumpkin pancakes, a bowl of warm quinoa porridge with roasted butternut squash, or a creamy spiced carrot smoothie.
Q: Can you suggest a fall-inspired breakfast for kids?
A: Kids will love apple cinnamon French toast sticks, pumpkin banana muffins, or a fruity autumn smoothie bowl topped with their favorite toppings like granola or shredded coconut.
Q: How can I incorporate seasonal fruits into my fall breakfasts?
A: Add sliced pears or apples to oatmeal or yogurt, blend berries into smoothies or compotes, or create a colorful fruit salad with a variety of fall fruits like pomegranates and persimmons.
Q: Do you have any recommendations for a warm fall beverage to accompany breakfast?
A: Absolutely! Enjoy a mug of hot spiced apple cider, a pumpkin spice latte made with almond milk, or a comforting cup of herbal tea like cinnamon or ginger.
---
---
If you like this article about Fall Breakfast Ideas, please share this with your friends on Facebook, Twitter, and Pinterest. Also, you can subscribe to my blog to get all the latest articles first on your mobile.
SHARING IS CARING!
FACEBOOK | TWITTER | PINTEREST
Did you like this recipe and make it later at home? SAVE this pin to your favourite board on Pinterest!