Need a healthy and delicious breakfast on this valentine's day for your kids and your lover too? Let's prepare some easy and cute and special breakfast recipes to celebrate this morning and start a new fresh day. Here I share a few Valentines Day breakfast recipes for kids that are easy to make and perfect for any holiday or any special occasion. Kids always like to have a different kind of breakfast. They like a variety of food, but they don't like the same food every day. That's why I have come up with these 21 best breakfast recipes. These recipes are tempting and beautiful. They are perfect for kids. Party Food. These are the perfect breakfast for any picnic or potluck or gathering, especially for kids.
---
21. Strawberries And Cream French Toast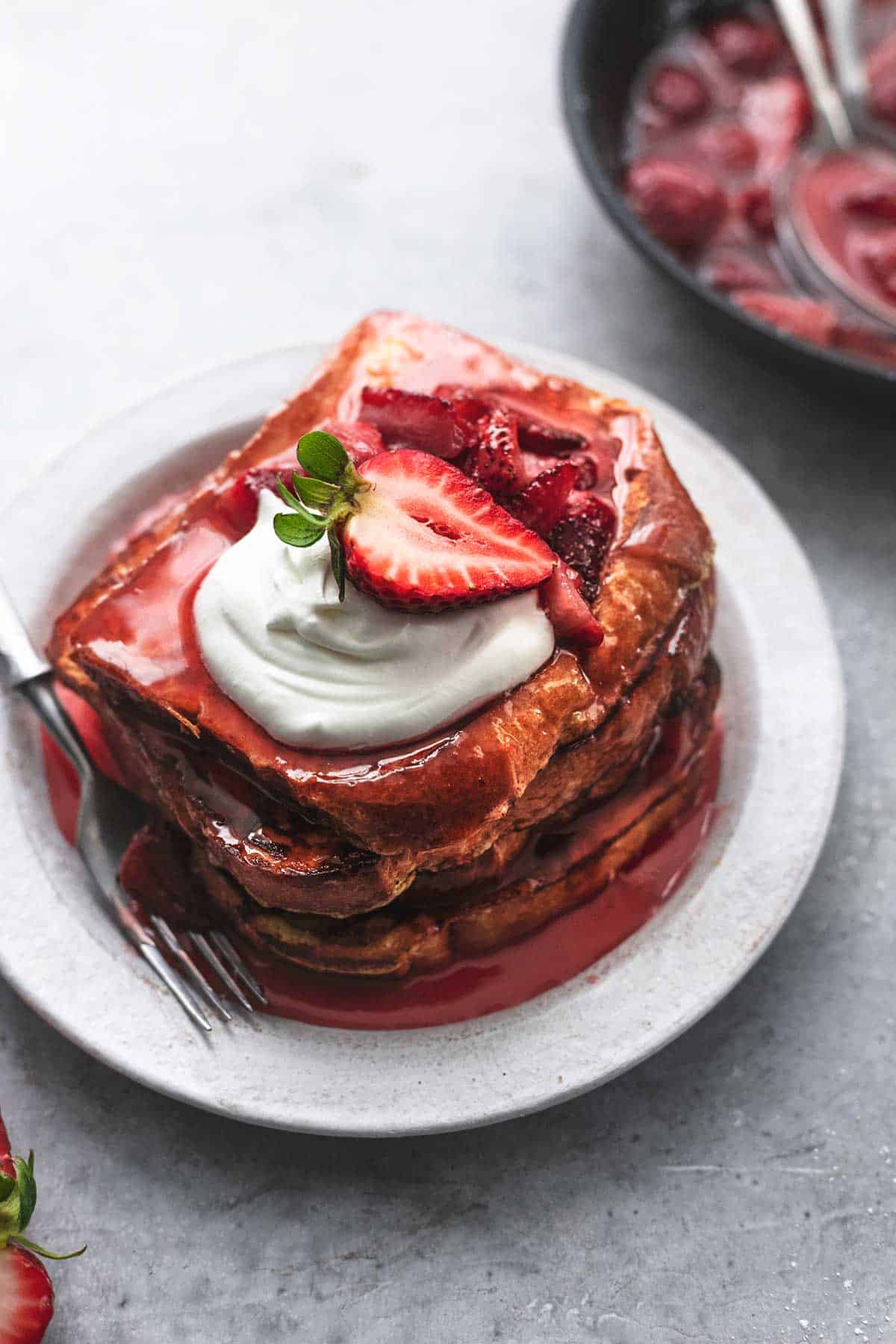 Strawberry and cream french toast are tasty and yummy, perfect way to start your morning on this valentine's day. This toast is made with strawberry sauce and topped with almond-flavored cream. It takes only 20 minutes to make. If you want to make very easy and delicious french toast, this will prove to be the best for you. Surprise your kid with this as breakfast, I guarantee he will become your fan.  Give this Strawberrylicious breakfast as a gift. It is also the best food to pack in a tiffin box. The soft, saucy, and creamy food will change the taste of your tongue.
Get the recipe here.
---
Related: Low Carb Holiday Recipes
---
20. Valentine Breakfast Biscuits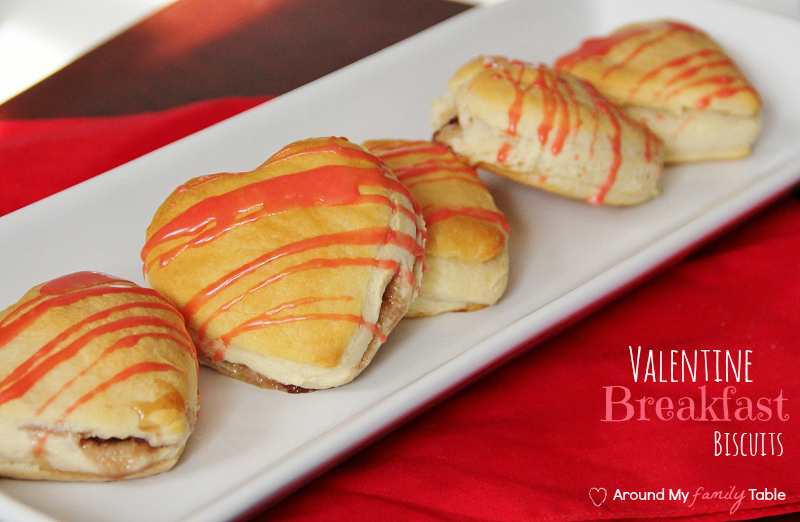 Valentine breakfast biscuits are so tasty and crispy that you kids will love to eat in the morning breakfast. Kids already love biscuits and they will love these biscuits even more. This is a crispy and soft biscuit recipe. This heart-shaped breakfast will be loved by any kid. Treat your little one with these breakfast balls on Valentine's Day.  Decorate the surprise table. I am sure your kids will be very pleased with you.
Get the recipe here.
---
Suggested: Keto Cookie Recipes
---
19. Red Velvet Pancakes With Cream Cheese Glaze
Red velvet pancakes are fluffy, soft and perfectly festive for the holidays. It is covered with cream cheese icing that makes you comfortable and satisfying! These delicious pancakes are made with heavy cream, almond or vanilla extract, strawberries, brioche or any thick white bread etc. I love making and eating these soft and juicy pancakes. I make them for my kids and  It is one of my favorite breakfasts. I serve it with honey instead of sugar, which makes it even healthier. These types of breakfasts keep your baby much more energetic and fresh.
Get the recipe here.
---
Related: Keto Pancake Recipes
---
18. Red Velvet Cinnamon Rolls
These tasty and easy to make red velvet cinnamon rolls are delicious, yummy and topped with rich vanilla and brown butter frosting. The most significant meal of the day is breakfast, as you are undoubtedly already aware. It can be a little tricky to make the dough, but I'll walk you through it step by step so you can do it correctly. The dough is baked to form the red velvet cinnamon rolls, and then they are topped with a lot of melted Nutella and cream cheese icing. At breakfast, you indulge in a fantastic, wonderful, and stunningly beautiful red velvet cinnamon roll. There simply isn't a more romantic Valentine's Day breakfast than this.
Get the recipe here.
---
Suggested: Delicious Valentine's Day Recipes
---
17. Pink Lemonade Protein Bites
These pink lemonade protein bites are kid friendly, protein-packed, and easy to make with few ingredients. It is one of the best valentines day breakfast recipes for kids and your partner will love it. Make a healthy and delicious breakfast in the new year, and start the day very fresh, so that you can do any work very easily throughout the day. Select this kind of healthy breakfast for children. Grain-free, dairy-free, lower sugar, and full of protein. Balls are really perfect food for your baby. This vitamin c rich food is also very beneficial for the body. You don't have to worry about making it because it is a no-bake recipe.
Get the recipe here.
---
Related: Healthy Protein Powder Recipes
---
16. Heart Shaped Cinnamon Rolls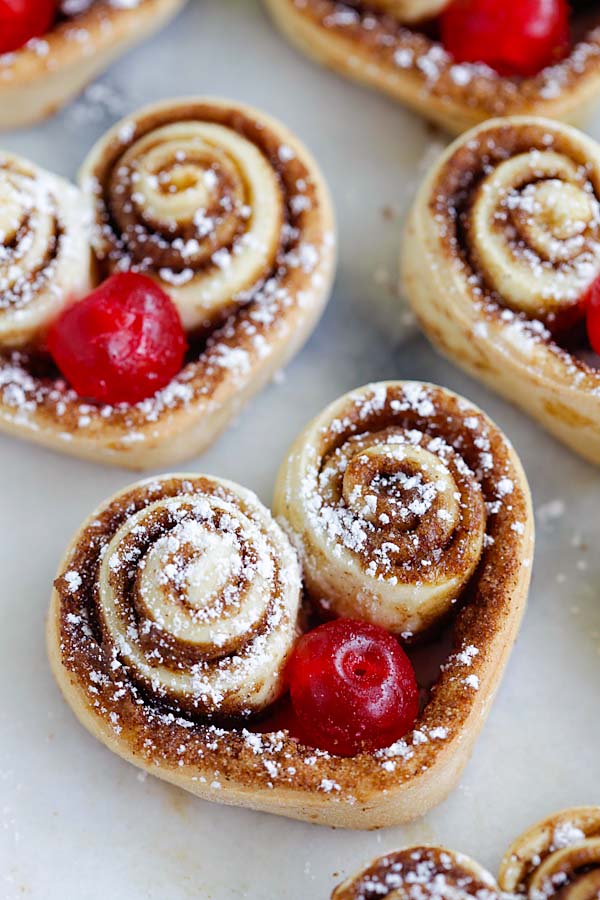 Heart-shaped cinnamon rolls are heart shaped and covered with cream cheese frosting that is so tasty and delicious for breakfast. These are heart-shaped rolls, so make them only on Valentine's Day, but it's not a good idea!  I know that once you make it, you will make it again and again because the taste and look will entice you. Not only on Valentine's Day but also make your children's breakfast special every now and then with recipes like these. Decorate this simple and beautiful breakfast with maraschino cherries.  Done, for which this dish has become more delicious and beautiful. Make this crispy and soft breakfast, and the little ones in your home will like it more and more.
Get the recipe here.
---
Suggested: Valentine's Day Vegan Dessert Ideas
---
15. Strawberry Heart Topped Mini Pancake Stacks Recipe
These mini pancakes are so tasty, delicious and fluffy. And topped with heart shaped strawberries that look so nice and perfect for breakfast to celebrate these valentine's day. One of the healthiest things you may have for breakfast is pancakes, which are delicious as well as nutritious. You will like this additional pancake dish I'm sharing from my Valentine's Day breakfast ideas. It won't take more than 30 minutes to prepare these lovely little pancake stacks with Nutella and heart-shaped strawberries for breakfast. For this recipe, we're going to make small pancakes from scratch, so we'll need plain flour, an egg, milk, and a dash of salt. Batch-cook the small pancakes and give them some time to cool.
Get the recipe here.
---
Related: Amazing Holiday Coffee Ideas
---
14. Cherry Bread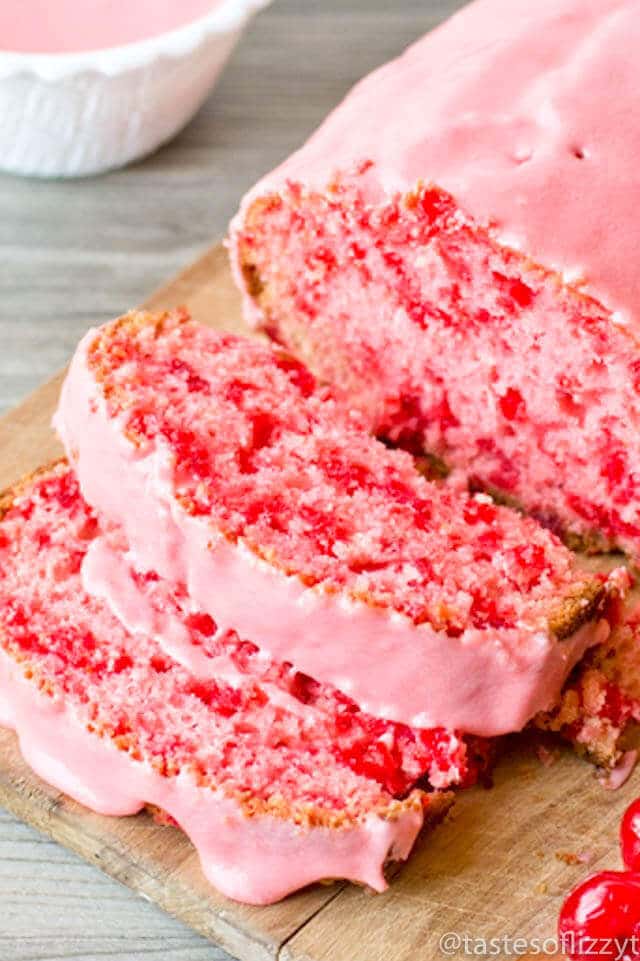 With lots of cherry, this bread is soft and delicious. Topped with yummy almond cherry glaze. To celebrate this lovely valentine's day this cherry bread is perfect for breakfast. Even your kids will love to eat. This recipe with Almond Cherry Glaze is super delicious. Your kids will love it. My daughter Paula's Cherry Bread is a very favorite breakfast. They make you want to get lost in their soft taste. They tempt adults too. She has taken it to school picnics many times. She always says no one can cook like me. Her mother is the best cook among all the daughters.
Get the recipe here.
---
Suggested: Homemade Bread Recipes
---
13. Nutella & Dark Chocolate Stuffed French Toast
Nutella and dark chocolate both make a nice and flavorful french toast that is easy to make with a few simple ingredients. Delicious and perfect for any holiday for kids. Are you looking for a good french toast! You will love it. It is as pretty as it is delicious. This dish is a classic recipe that brightens up any party. I guarantee you'll fall in love with the taste of this stuffed French toast. Kids love it too. Nutella and dark chocolate stuffing make this breakfast a morning treat. More enlightening. If you eat such food for breakfast, then just think how chocolaty your whole day would become! It is really delectable…
Get the recipe here.
---
Related: High Protein Breakfast Recipes
---
12. Triple Berry French Toast Casserole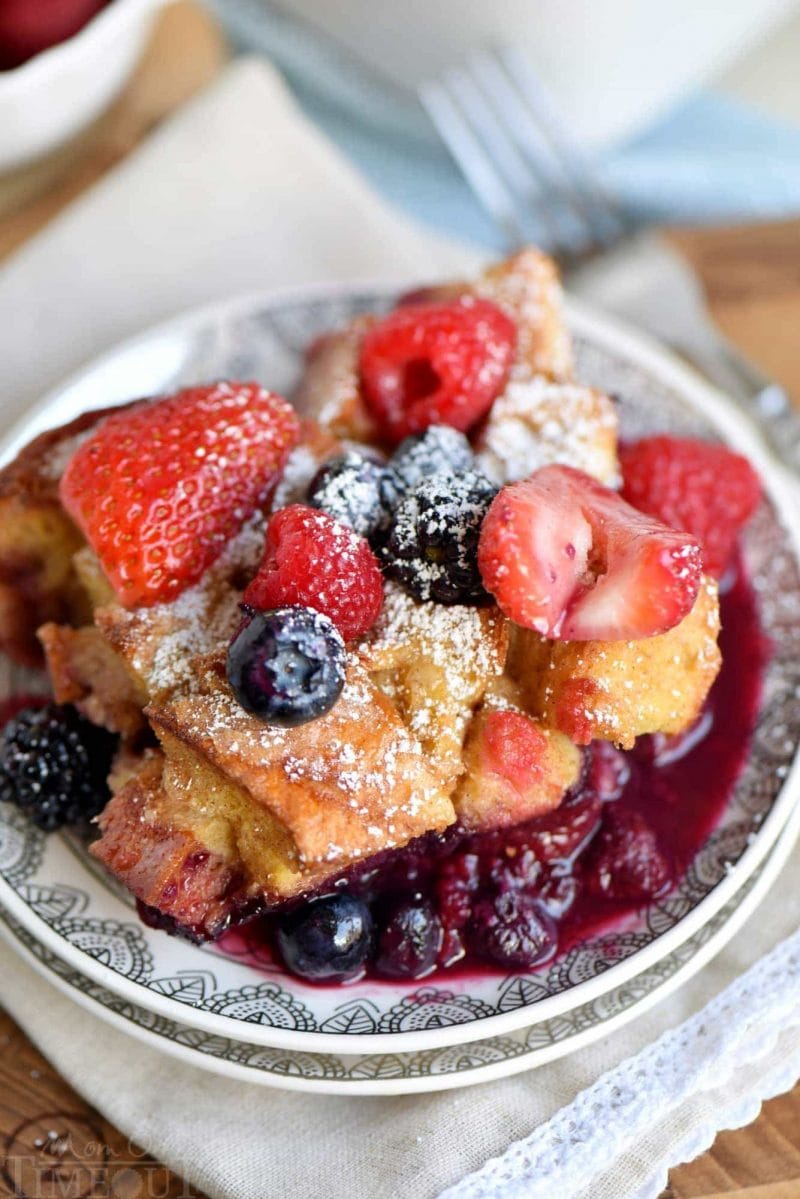 This tasty and yummy triple berry french toast casserole is bursting with berry flavor. This casserole is great for breakfast or brunch, Christmas, Easter, Mother's Day and more! This recipe for French toast uses French bread, almond milk, frozen berries, and other delightful ingredients. Making it only requires 40 minutes. You better believe I'm always tempted by this plate. There isn't a recipe for such mouthwatering French toast. You'll want to shout "oops" after taking a slice of this fruit toast because it's so juicy.
Get the recipe here.
---
Suggested: Keto Casserole Recipes
---
11. Baked Vanilla Donuts
These baked vanilla donuts are gluten free, made with vanilla flavor cake mix and soft. These donuts are one of the best valentines day breakfast recipes for kids and everyone will love. You're looking for a good donut!  I know you will love these soft fluffy, flappy and sweet donuts. Kids love them, especially because they are filled with colorful sprinkles. My 4-year-old son helps me because he will eat the donuts. He didn't teach him a little job at the opportunity.
Get the recipe here.
---
Related: Tasty Baked Donut Recipes
---
10. Raspberry Chocolate Chip Buttermilk Pancakes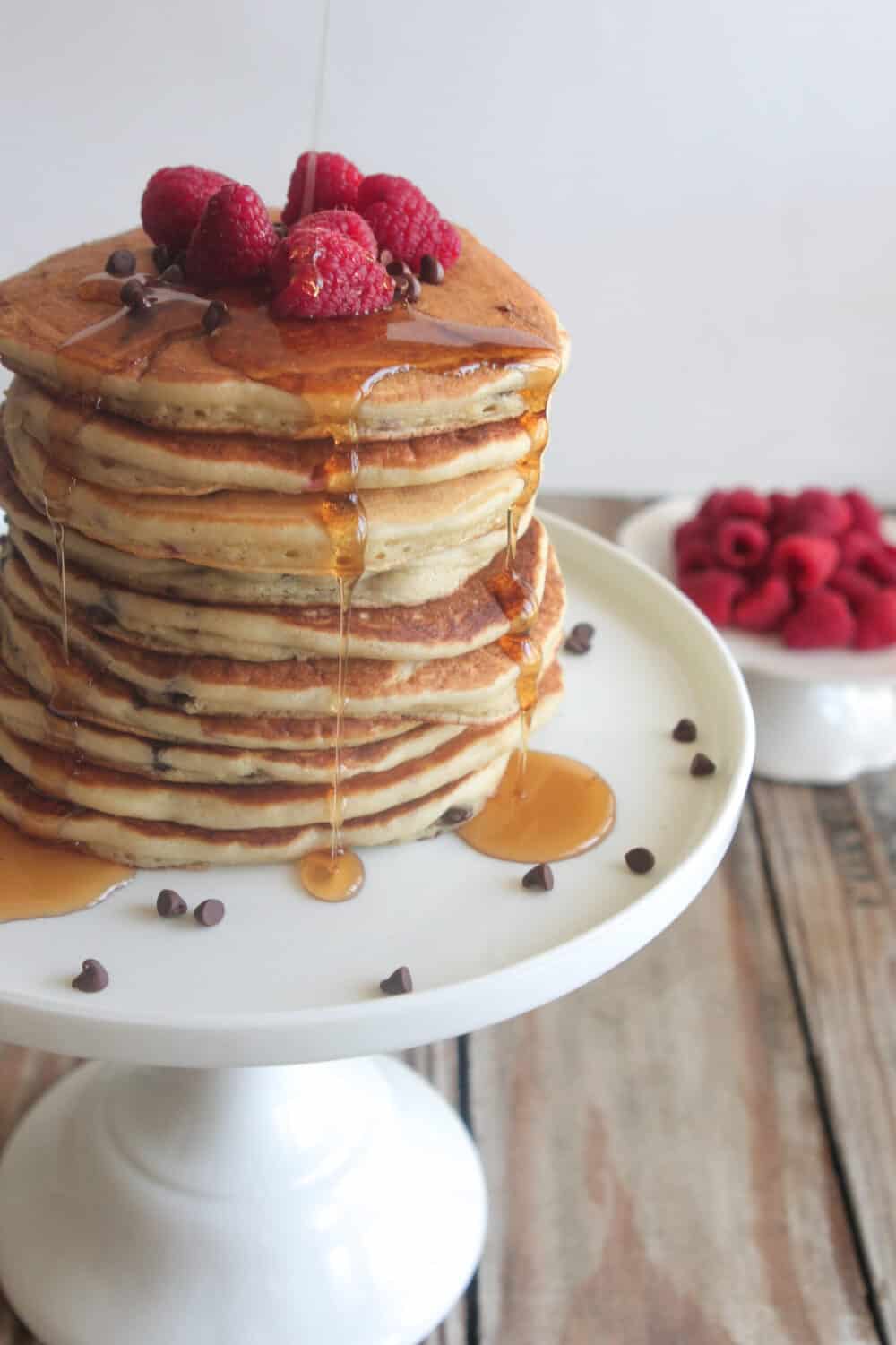 With raspberry, chocolate chips make these amazing and flavorful pancakes that are soft, fluffy and perfect for celebrating this valentine's day breakfast. You will have the taste of chocolate chips and buttermilk in every bite. These soft fluffy pancakes will make you fall in love. I make a lot of these pancakes at a time because everyone in my house devours them so easily. This recipe is so easy and quick because it's a pancake recipe!
Get the recipe here.
---
Suggested: Valentine's Day Cookie Ideas
---
9. Strawberry Pancakes
With lots of strawberries and other simple ingredients makes these delicious strawberry pancakes. That is topped with whipped cream, syrup and fresh berries, enjoy the morning! Make these Strawberry Pancakes for a healthy breakfast. They satisfy your taste buds as well as keep your body healthy. Add these pancakes to your diet chart without guilt.Trust me and enjoy these soft strawberry pancakes!
Get the recipe here.
---
Related: Keto Holiday Dessert Ideas
---
8. Strawberry Brownie Skewers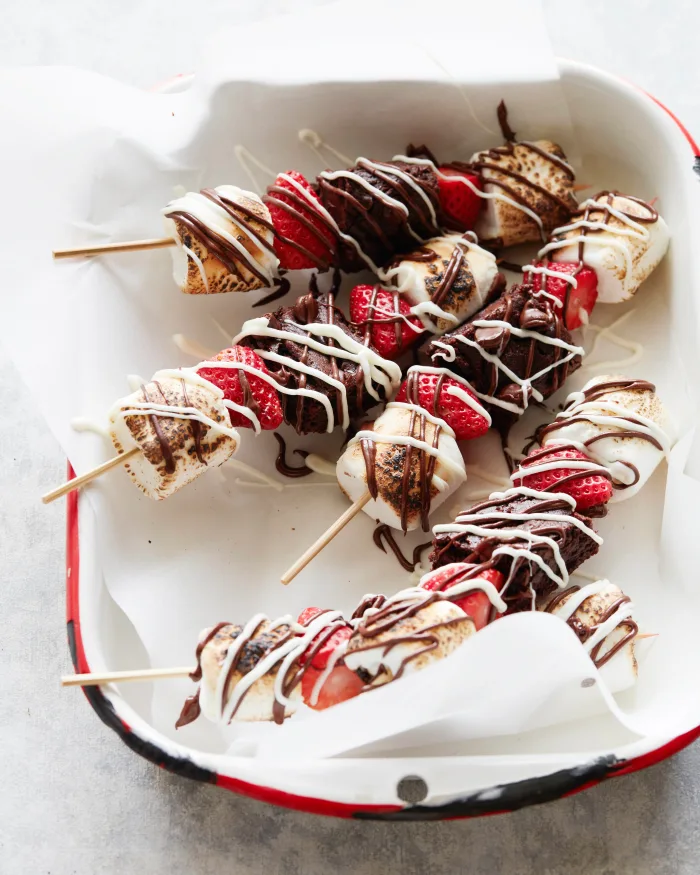 Love strawberries and brownies too? Let's make this amazing combination where strawberry and brownies are both here in this recipe. Strawberry Brownie Skewers is a healthy and delicious breakfast or dessert that you and kids will love. What results from pairing your favorite fruit with your favorite dessert? I ended up with these strawberry brownie skewers in my situation. Brownies that are rich, chocolatey, and fudgy have my heart. Additionally, you are well aware of my strawberry obsession. In order to combine two of my favorite things, I created the recipe for Strawberry brownie skewers, which you are currently reading on my site.
Get the recipe here.
---
Suggested: Keto Brownie Recipes
---
7. Red Velvet Waffles
These red velvet waffles are the perfect breakfast for your partner to get up on the bed on this lovely and romantic valentine's day. The cream cheese glaze and chocolate flavor makes this red velvet waffle so delicious and yummy! Enjoy these Red Velvet Waffles on Valentine's Day. This recipe is the best recipe for Valentine's Day. It's crunchy, soft, and sweet waffles. I've been in love with it for a long time. My son goes crazy for it. This year it's Valentine's Day.  Ok, these waffles are what I'm giving away. Valentine's is just around the corner, make them too!  And celebrate Valentine's Day beautifully.
Get the recipe here.
---
Related: Delicious Waffle Ideas
---
6. Sunny Side up Egg-Heart Toasts For Valentine's Day Breakfast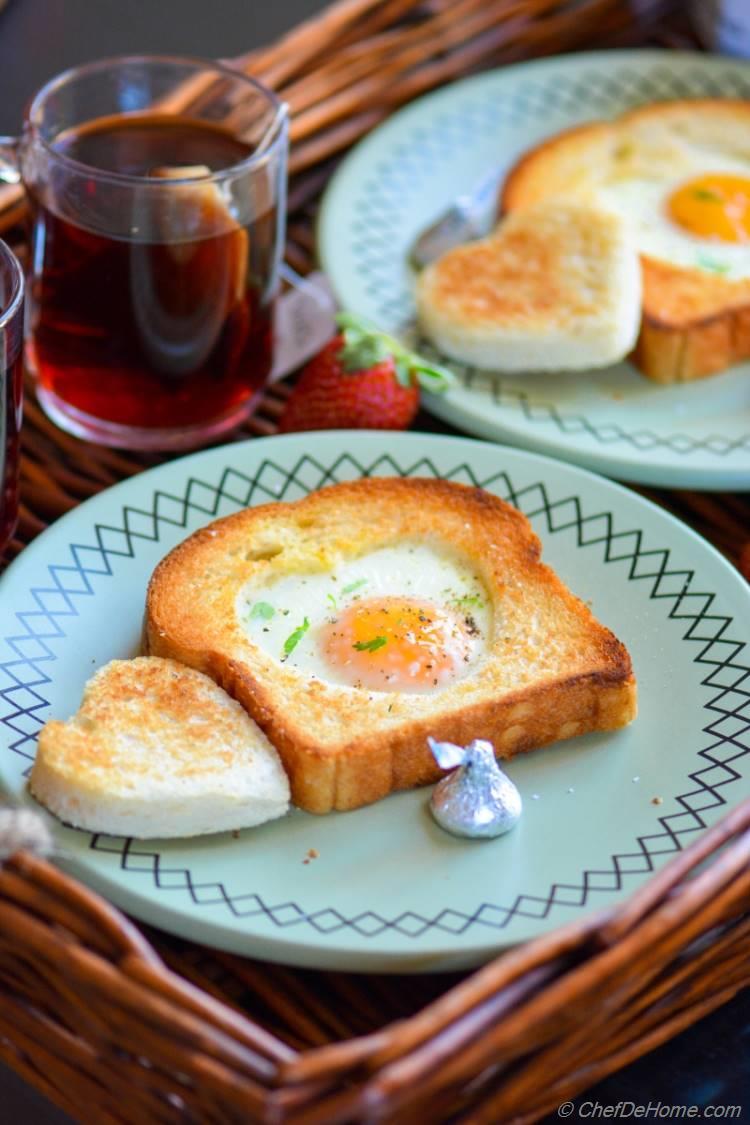 To surprise your partner this Sunny Side up Egg-Heart Toasts are perfect on this valentine's day. These toasts are amazing ideas for breakfast-in-bed, even great for kids too. This recipe is a fun and delicious breakfast for everyone, which will never get boring even if you eat it every day. I urge you to make it, this egg toast recipe is incredibly hearty. You are going to get lost in the taste of crispy and runny egg yolk inside.  It will take you to the extremes of taste. This breakfast is not only easy and quick!  It is much cheaper too. It is a protein packed breakfast that makes your daily morning much more energetic.
Get the recipe here.
---
Suggested: Keto Breakfast Recipes Without Eggs
---
5. Heart Shaped Chocolate Chip Pancakes
Heart shaped chocolate chip pancakes are so tasty and perfect for any holidays or Valentine's Day, birthdays, Mother's Day, and more! Making heart-shaped chocolate chip pancakes for Valentine's Day brunch will be a fantastic idea, in my opinion, as my entire family adores chocolate chip pancakes. They taste fantastic and have beautiful looks. All-purpose flour, sugar, baking powder, salt, milk, eggs, butter, and semi-sweet chocolate chips are used to make the pancake batter. Using a heart-shaped cookie cutter, I cut the cooked pancakes into hearts after creating the chocolate chip pancake batter.
Get the recipe here.
---
Related: Weight Watchers Breakfast Recipes
---
4. Strawberry Nutella Poptarts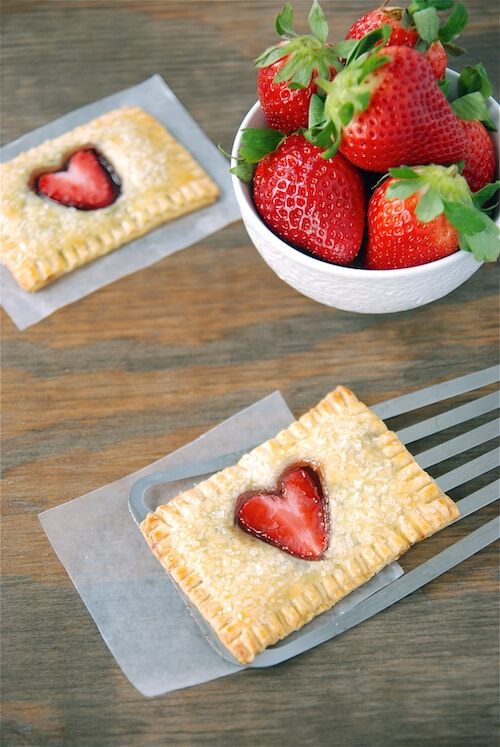 Strawberry nutella poptarts are a sweet snack or breakfast that is great for valentine's day. With nutella and strawberries makes a nice flavor breakfast your kids will love. This tart recipe is one of my favorite breakfast recipes. It's the perfect recipe for Valentine's Day. This heart-filled letter will impress anyone. These sweethearts are really heartwarming. It's so easy to make with strawberry pops. This sugar tart is  A unique aroma spread while baking, this smell will make your mouth water. It is the best idea to surprise your child on Valentine's Day.
Get the recipe here.
---
Suggested: Low Calorie Snack Ideas
---
3. Mini Strawberry Heart Pies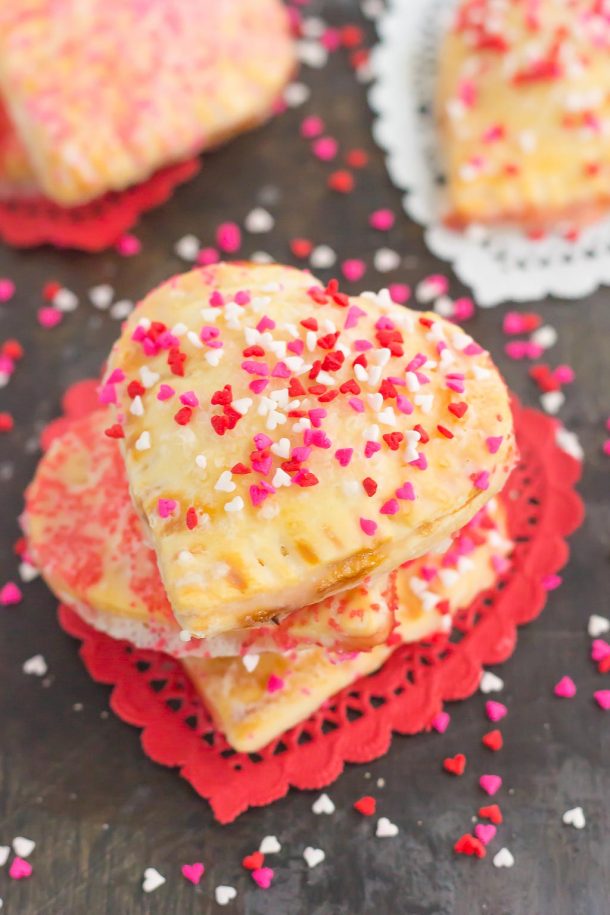 These strawberry mini pies are so tasty and delicious snacks or breakfast to start a romantic morning on this valentine's day. Also this will be one of the favourite valentines day breakfast recipes for kids, they love it. There's no better pie recipe for Valentine's Day. It's a heart, filled with sweet and colourful little heart-shaped sprinkles. I'm in love with it. It's soft and fluffy in texture. I made this at my son's school picnic. Everyone has been asking to make it again. It's a really hearty recipe.
Get the recipe here.
---
Related: Afterschool Snack Recipes
---
2. Loaded Baked Omelette Muffins
These healthy omelette muffins are made with few simple ingredients and great for breakfast. Must try! Where are the dream lovers?  Get started making these Baked Omelette Muffins!  This is a very delicious and easy recipe, filled with lots of spices and vegetables. It's soft, chewy and tastes great. You don't have time at all! Make these delicious muffins and serve a big crowd. The best part of this recipe is that  You can add any vegetables of your choice to it. Serve it in kids tiffin, breakfast. Make it ahead of time for a healthy, nutritious and protein packed delicious meal. Enjoy!
Get the recipe here.
---
Suggested Recipes:
Strawberry Smoothie Recipes
Back To School Breakfast Recipes
High Protein Snack Recipes
Easy Sweet Snack Recipes
Weight Watchers Snack Recipes
Keto Peanut Butter Recipes
Keto Almond Flour Recipes 
Keto Coconut Flour Recipes
Keto Coffee Recipes 
Keto Dessert Recipes
---
1. Strawberry Banana Granola Parfait
Strawberry banana granola parfait is an amazing dessert or snack or breakfast to start your morning. With fresh fruits, nuts, and Greek yogurt makes this delicious protein packed recipe that will love your kids too. This is one of the favourite valentines day breakfast recipes for kids and they will like it. This delicious parfait recipe combines plain Greek yoghurt, granola, bananas, and fresh strawberries. It's creamy, crunchy, and juicy. It's a healthy treat.  It takes only 10 minutes to make. Each layer is packed with flavour.
Get the recipe here.
---
---
If you like this article about Valentines Day Breakfast Recipes For Kids, please share this with your friends on Facebook, Twitter, and Pinterest. Also, you can subscribe to my blog to get all the latest articles first on your mobile.
SHARING IS CARING!
FACEBOOK | TWITTER | PINTEREST
Did you like this recipe and make it later at home? SAVE this pin to your favourite board on Pinterest!