Want to strengthen your cooking style?  Here I am again to try something good. Today I am bringing you 21 best lentil recipes. They are high protein, high fiber, high nutrition, and budget-friendly. So think how wonderful these healthy recipes are. They are traditional and hearty. Lentils are a plant based protein that can make perfect protein meals.  We just need to work on our cooking style. I know we can. They are easy and quick. The recipes here can be made by anyone. And those who are vegetarian. There's a surprise for those who eat it. Have to scroll patiently for that.  Here are recipes from Red Lentil Dahl to Lentil Shepherd's Pie. Yes, you heard that right Shepherd's pie!  So what are you waiting for?
---
21. Red Lentil Dahl 
Today we will make one of my favorite Indian dishes, which is red lentil dahl. Indians also called it dal. It is a very easy and super tasty dish one can make as a side dish. This is also a very nutritious food. And, it has plenty of proteins in it. Try to make this in your home for once, you will surely gonna love it. It is also a very good idea if you want to make a tasty vegan dish for someone. So, without wasting time let's make this recipe. We only need a few ingredients for making this yummy, healthy, gluten-free recipe.

Those are – onions, ginger, garlic, soaked uncooked red lentils, tomatoes, turmeric powder and garam masala, salt, water pepper, etc. It only takes 10 minutes for preparation and 15 minutes for cooking. This famous Indian recipe will blow your mouth when you have it with some rice or any type of bread. Enjoy this recipe with your loved ones and stay healthy.
Get the recipe here.
---
Related: High Protein Vegan Meals
---
20. Creamy Coconut Lentil Curry
Indian recipes will never fail to amaze you. When I used to go to college, I had a friend, she is Bengali. And Bengali people have a great taste for food. She was very good at cooking Indian dishes. I learned many dishes from her. Today I will tell you about one of these recipes. It is creamy coconut lentil curry. I often make it in my home and its taste is mouthwatering. We only need onion, garlic, ginger, cilantro, dry red lentils, full-fat coconut milk, vegetable broth, water, etc. You can have this creamy, coconut-flavored curry with basmati rice, naan, or roti. I assure you, you will fall in love with its taste.
Get the recipe here.
---
Suggested: Freezer Meal Ideas
---
19. Healthy Vegan Lentil Bowls
Are you a lazy cook like me? Then this recipe is the perfect meal for you at lunch or dinner. I don't have much time for cooking in my busy schedule so I always go with quick and easy bowl recipes. This recipe is one of those. Today I will tell you how to make a tasty and healthy bowl recipe, it is called healthy vegan lentil bowls. Vegans like me will always prefer this kind of recipe. 

It only takes 10 minutes of preparation and 30 minutes for marinating the whole spices and veggies. We only need some red rinsed lentils, onions, cherry tomatoes, cucumbers, and any type of seeds you want to add, I always prefer sunflower seeds in it. Mix them well and put them aside for some time. Tadaaaa! Your dish is ready to be served. Enjoy this bowl recipe on your busy days.
Get the recipe here.
---
Related: High Protein Bar Recipes
---
18. The Absolute Best Lentil Soup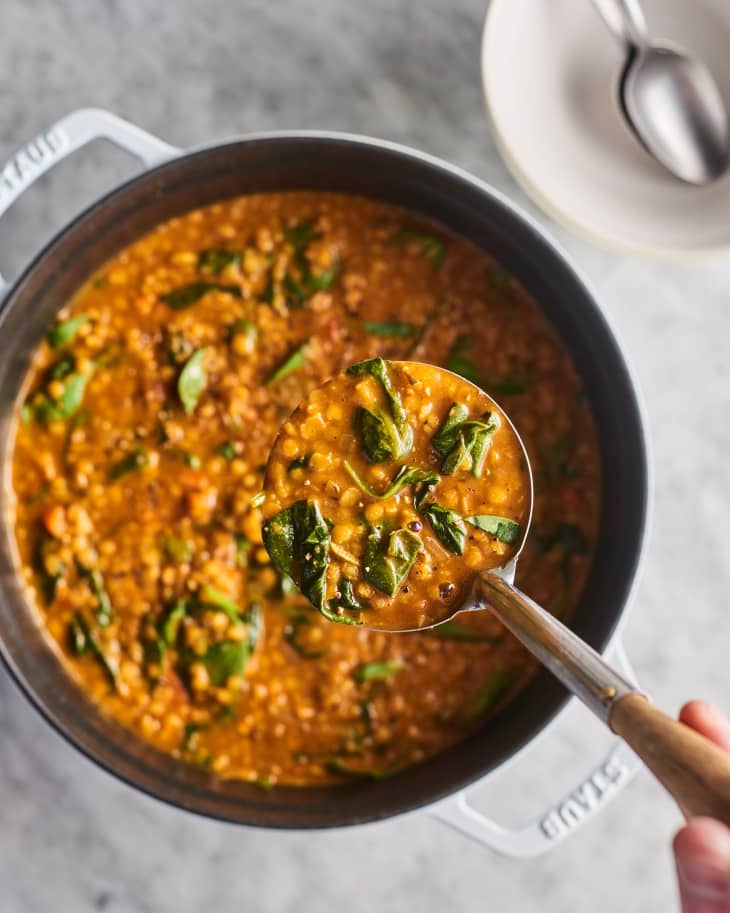 For people who are going to be vegan, here is a perfect, tasty, and also very healthy recipe for you. I made this for my husband when he was finding nothing to eat. This is actually the absolute best lentil soup recipe. One can make it very easily. This vegan soup recipe is not only healthy but also very very yummy, you will love its flavourful taste.

You can make this soup by using pantry ingredients like onions, tomatoes, carrots, rinsed brown or green lentils, vegetable broth, and lastly water. This recipe only takes 55 minutes for making. I always prefer easy-making recipes and that doesn't mean that they are not tasty. I want both. So what are you thinking? Go and make this super yummy vegan soup and enjoy it in your cozy winter mornings.
Get the recipe here.
---
Suggested: Summer Soup Recipes
---
17. Turkish Lentil Balls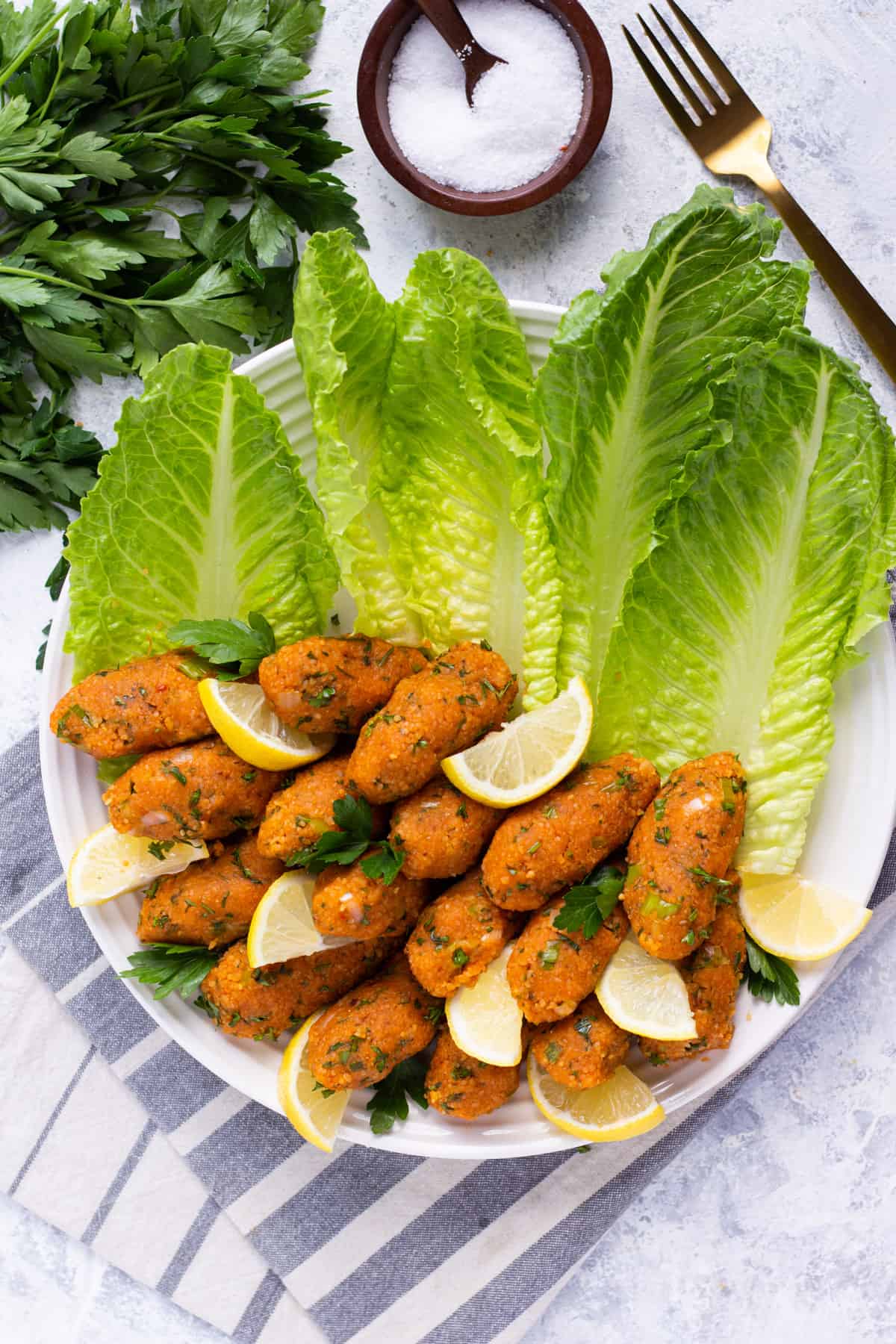 Today I will tell you an interesting Turkish vegan dish recipe that is completely vegan and one can make very easily. The name of the dish is Turkish lentil balls. Most Turkish dishes are vegan and easy to make. Also, this recipe is very good for your health as well. Vegan people will love it if they try it once. Ingredients we need for making this recipe are – red lentils, olive oil, bulgur, onion and garlic, tomato paste, and some spices including cumin, salt, pepper, etc. It takes 30 minutes for preparation and nearly 20 minutes for cooking. I basically made these types of vegan dishes for my husband and he enjoys them very much.
Get the recipe here.
---
Related: Lettuce Salad Recipes
---
16. Moroccan Lentil Carrot Salad
This Moroccan Lentil Carrot Salad recipe is one of the best lentil recipes. It's a quick and easy recipe. Such a healthy and delicious dish is really rare. Anyone can make this recipe. Try this combination of lentil, carrot, and spinach dish once. I'm sure you'll be hooked on this bowl forever after trying it. 

This delicious recipe will give you a fiber and vitamin-rich meal. This delicious recipe is made with lentils, fresh spinach, tomatoes, lemon juice, etc. If you want to eat a lot of vegetables, this is a perfect salad recipe for you. You can add any variety of vegetables you like. It is seasoned with lemon juice and coriander leaves. It takes only 10 minutes to prepare. This is the ideal recipe for a healthy diet.
Get the recipe here.
---
Suggested: Carrot Meal Ideas
---
15. Mediterranean Rice and Lentils
Even if I don't have the time to prepare many meals, I usually find a reason to eat a lot of vegetables. Devoid of veggies. My entire household has recently developed a preference for vegan recipes that are entirely vegetarian. I worried a lot all day because I had previously made a tonne of vegan meals to serve the family. Now, both those healthy recipes and those people are really uninteresting to me. After that, I discovered these vegan side dishes. What more? This is a new recipe, and I can't wait to try it! Mediterranean rice and lentils are prepared! It's time to just take it all in now.

Fresh spinach, bell pepper, lentils, brown rice, and black pepper are all combined to make it. This recipe is both delicious and healthful, so believe me. You'll eat so many vegetables with brown rice and kalamata olive pieces! It's extra yummy, my gosh! One of the healthy dishes that will enhance the beauty of your Christmas is this one. You'll be amazed at how fast these Thanksgiving meals can be prepared.
Get the recipe here.
---
Related: Ricotta Toast Recipes
---
14. Evolved Lentil Wraps
This Evolved Lentil Wraps recipe is a very fun recipe. I like it the most because it's so easy. I made it yesterday. After a few months of working from home, I converted a small room into my office. Then now at the office.  As the work has started, the room is very empty. So I ordered a bed. You all know that you have to set the bed or the dining table yourself. Otherwise, it costs a lot of money to set it up with people. So my Husband, daughter and I set the bed together. Then I looked at the clock and got scared, it was late at night. I quickly made these Evolved Lentil Wraps. It's ideal for dinner or lunch at any time.

It's yours in just one serving.  Enough to satisfy hunger. Here's a secret tip to make it. If you make more and store the mixture inside this wrap, it takes less than 10 minutes to make. I made more yesterday for that reason. At least  4 to 5 days will pass. Make a mixture by adding arugula, avocado, cucumber, green or red lentils, onion, etc.  And don't forget to add vegan cream cheese. Add our favorite basil and cilantro. Add them and cook then wrap and serve. Mmmmmm!
Get the recipe here.
---
Suggested: Vegan Roast Dinner Recipes
---
13. Crock Pot Lentil Soup
I have made this crockpot lentil soup with this recipe before.  But I wanted to make it better.  So this is the new version. In this new version, I have added many new things and added more colors. So the crock pot soup recipe just got more delicious. I have combined carrots, garlic, chicken broth, dried Italian herbs, etc in this delicious recipe. It can be made with red lentils. This is a healthy and nutritious recipe. Try making it a little spicier than before, so that your taste buds wake up. It is also good food for your body.  Make and enjoy this delicious food rich in vitamins. These kinds of healthy recipes make our healthy life much easier.
Get the recipe here.
---
Related: Vegan Pancake Recipes
---
12. Arabic Lentil Soup 
This Arabic Lentil Soup recipe is one of the most delicious lentil recipes. It takes 25 minutes to make, but you can put this soup together and do any housework. One of the biggest advantages of cooking soup is that you don't have to check it frequently.

I think this healthy recipe is really traditional and hearty. This delicious recipe is made with carrots, onions, potatoes, red split lentils, chicken stock, lemon juice, peppers etc. Just by looking at the ingredients you can understand how healthy and tasty this food is. Turmeric is the magic in it. It makes it doubly healthy and tasty.  After this soup is ready, sprinkle some pita chips over it and serve it.  My whole family is crazy about it. I make this soup recipe a few times a week.
Get the recipe here.
---
Suggested: High Protein Chicken Recipes
---
11. BBQ Lentil MeatBalls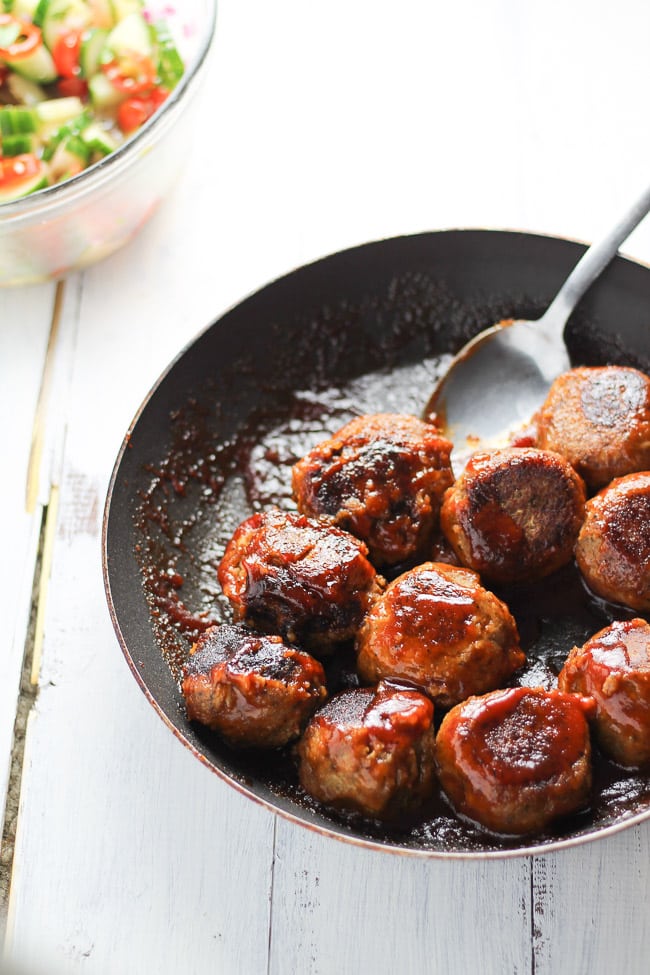 This BBQ Lentil MeatBalls recipe is one of the stars of protein meals. These lentil balls are vegan and packed with protein. I know you're wondering how it's vegan, so it is!  It's meatless BBQ balls. You won't miss the meatballs while eating them. It's also very easy to make. These affordable balls are worthy enough to be a side dish for any event. Add them to your event.  Spice it up with new dishes. I'm always busy trying to make a new recipe.

So I did with this one. After making it, I couldn't believe it was meatless BBQ balls. Extra Vegan BBQ in  The sauce is added. It contains mushrooms and brown rice, the two main ingredients.  It only takes 15 minutes to make. Did you know it contains 15 grams of protein!  yes, friends  Make it and jump!
Get the recipe here.
---
Related: Meat Meal Recipes
---
10. Lentil Hummus Recipe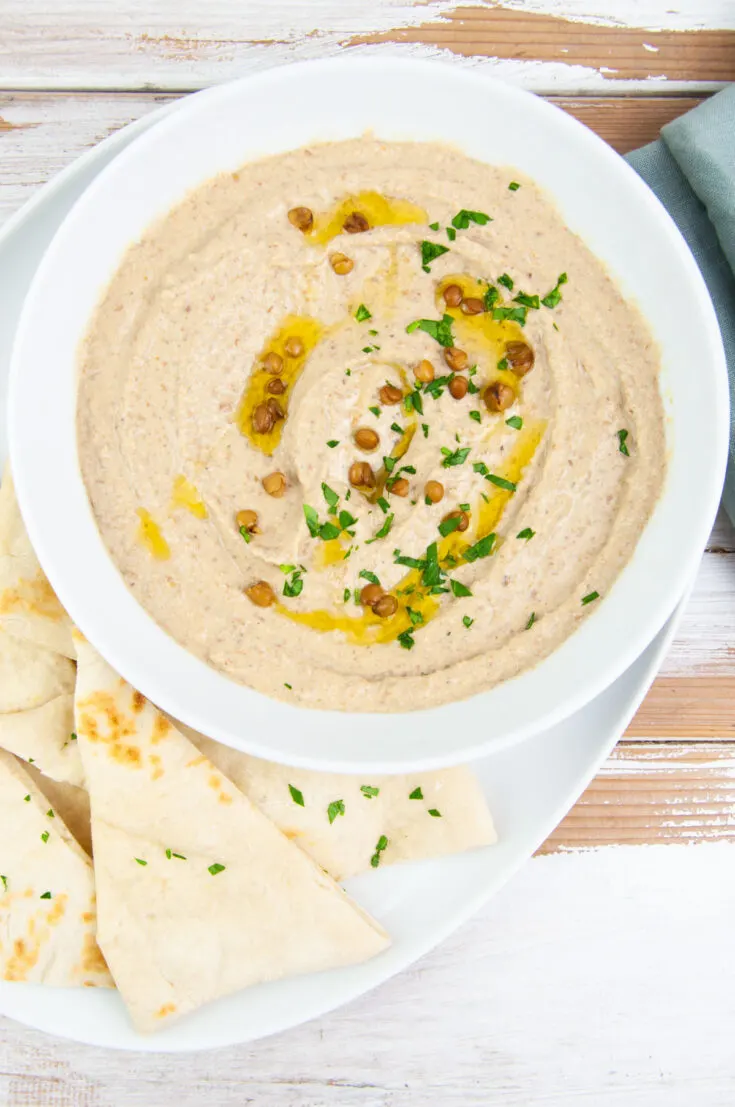 This Lentil Hummus recipe is one of the easiest and fastest protein meal recipes. It's a surprise meal. You don't have to cook it. That's the most amazing thing. It only takes 5 minutes to prepare. In your busy life, you  What a recipe I was looking for!  So make it quick. You can make your family dinner in 5 minutes. 

I really love hummus recipes. All you need is a good blender and no time spent in the kitchen. This delicious recipe is made with brown lentils, garlic, tahini, etc. After it's bled, spread more lentils on top and sprinkle with parsley. Then serve it with anything or  Ready to eat. It's really incredible and amazing.
Get the recipe here.
---
Suggested: Vegan Appetizer Recipes
---
9. Creamy Carrot and Red Lentil Soup
This Creamy Carrot and Red Lentil Soup recipe are surprisingly hearty. This soup recipe is a very easy dish. Anyone can make it. Even those who are lazy can make it. It is also a great recipe for college students or those who live alone due to work. It takes only 30 minutes to prepare. This delicious recipe is made with carrots. It is prepared by adding red lentils, yellow onion, tomato paste, coconut, black pepper etc.

We all know that turmeric is not just a spice, it is a medicine. Since ancient times, turmeric has been used to prepare different types of milk. This ingredient is included in this recipe.  Make this soup much healthier. And without chicken broth or vegetable broth, the taste or texture of this recipe will not be perfect. So make this recipe by adding all the ingredients in the right proportions. Serve hot! Enjoy!
Get the recipe here.
---
Related: Pantry Recipes
---
8. Vegetarian Lentil Quinoa Meatballs
Are you craving vegetarian meatballs with spaghetti?  Trust me and make Vegetarian Lentil Quinoa Meatballs. You'll thank me after eating it. I've never made and eaten such delicious vegetarian meatballs. It's easy and delicious. It takes 40 minutes to make and tastes great. This delicious recipe is made with lentils, quinoa, balsamic vinegar, bread crumbs, parmesan, etc. These meatballs are served with cooked spaghetti and marinara sauce. These meatballs have Italian seasoning. Yes! It really tastes great and is healthy. These healthy recipes will keep you and your body healthy.
Get the recipe here.
---
Suggested: Gluten Free Casserole Recipes
---
7. Lentil Potato Soup
This EASY LENTIL POTATO SOUP recipe is one of the most popular soup recipes among Healthy Recipes.  Don't want to cook in extreme cold. Then make this Lentil Potato Soup very easily. It's quick and comforting.  This delicious soup is dark, spicy, and yellow in color. It can be served with anything like rice, bread, or roti.  

My family prefers to eat it alone. It has saved me from overwork many times. In this delicious recipe, I combine lentils, potatoes, tomato paste, garlic, fresh thyme, black pepper, etc. In this soup, you add all kinds of lentils together.  This will peak the flavor of your soup.
Get the recipe here.
---
Related: Sweet Potato Recipes
---
6. Amazing Lemon Lentil Soup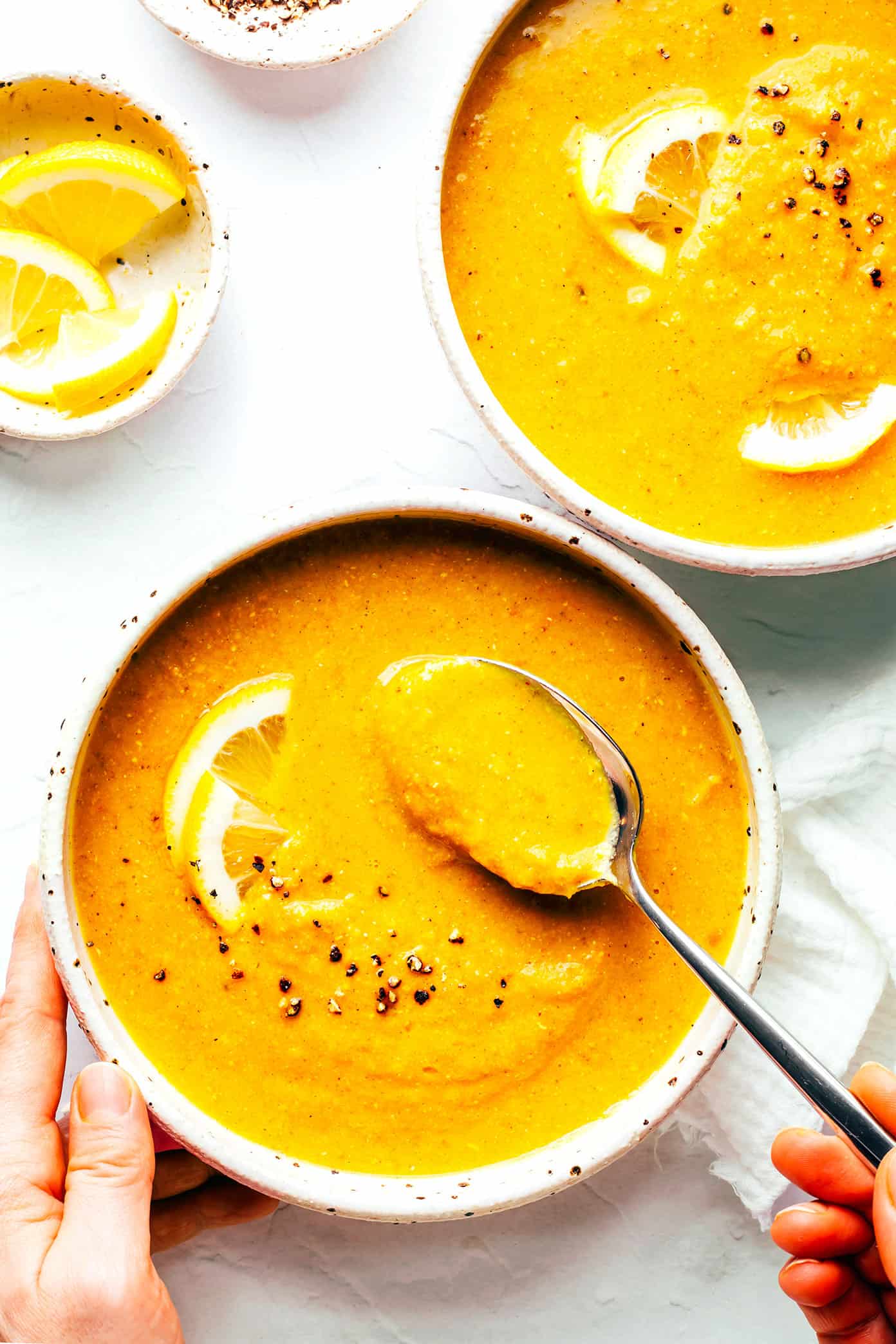 Are you looking for a good Lentil Soup with Lemon?  If so then this is it. Amazing Lemon Lentil Soup is going to be your favorite. You can enjoy it anytime, whether it's winter or hot. I make about eight throughout the winter. This lemon lentil soup recipe is one of the gems of protein meals. You can make healthy and nutritious meals again at a low cost.

This lentil soup is classic and gorgeous and pocket friendly. High protein soups also help you lose weight.  Stay away from overeating. Ingredients like lemon juice, lemon zest, saffron, and red lentils make this soup the king of flavors. It takes only 35 minutes to prepare. You need to buy fresh lemons to make this amazing lentil soup. Hurry up!
Get the recipe here.
---
Suggested: Lobster Recipes
---
5. Vegan Lentil Loaf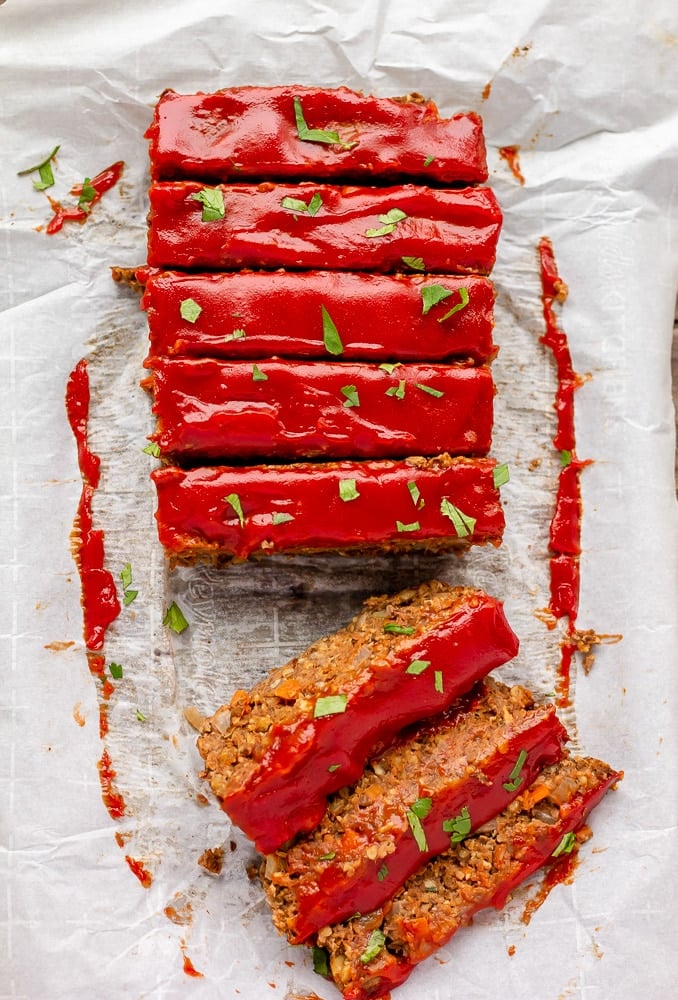 This Vegan Lentil Loaf recipe is one of the super dupers hit lentil recipes. I have been wanting to make meatless loaves for a long time. After a lot of searching, I found and made this Vegan Lentil Loaf recipe. Trust me it's really traditional and hearty. No one will know this lentil loaf is a meatless recipe. Best of all, this recipe will really take care of your pocket. It's not only healthy, it's a high-protein recipe.

These delicious loaves are soft, savory, and saucy. Onions, mushrooms, carrots, raw walnuts, cooked lentils, and bread crumbs are added to this delicious loaf. The topping is my favorite part. Its toppings are made with ketchup, maple syrup, and vegan Worcestershire sauce thing I want to say is that after trying this you will not miss the meatloaf at all. It takes 40 minutes to make.  So without further delay, get started!
Get the recipe here.
---
Related: Slow Cooker Chicken Meals
---
4. Roasted Vegetable Lentil Salad
You want to eat nutritious food cheaply! Then this Roasted Vegetable Lentil Salad recipe is for you.  This recipe is a real gem for vegetarians. It will satisfy both your body and soul. It is high protein and vitamin-rich food. We have made many roasted chicken salad recipes, now let's try a new one. Everyone loves to try new food. It helps with a healthy diet in a special way.

Provides essential protein to the body and provides low-calorie and tasty food. Various vegetables are present in this delicious recipe.  For example – carrots, sweet potatoes, zucchini, onions, and lentils. They are vinaigrette with balsamic vinegar and rosemary and fresh thyme is also added. It takes mom 45 minutes to make. It is enough to satisfy your hunger.
Get the recipe here.
---
Suggested: Pineapple Dessert Recipes
---
3. Creamy Instant Pot Dal Makhani
This Creamy Instant Pot Dal Makhani recipe is a classic dish among lentil recipes. This recipe is always loved by Indians. They make it every day at home.  This dal makhani is always present in the festival of vegetarian people. It is very popular as Indian food. It is a very spicy, creamy, and delicious dish. This delicious recipe contains garlic, bay leaf, ginger, kidney beans, onion, tomatoes, butter, heavy  Cream, sabut urad dal etc. are added. 

This recipe is more delicious when made in pure ghee. Add black lentils as it makes this recipe even more appetizing. It takes only 55 minutes to prepare. Make this festive delicacy at home, I'm sure.  You will become its crazy fan.
Get the recipe here.
---
Related: Instant Pot Vegetarian Recipes
---
2. Vegan Red Lentil Flatbread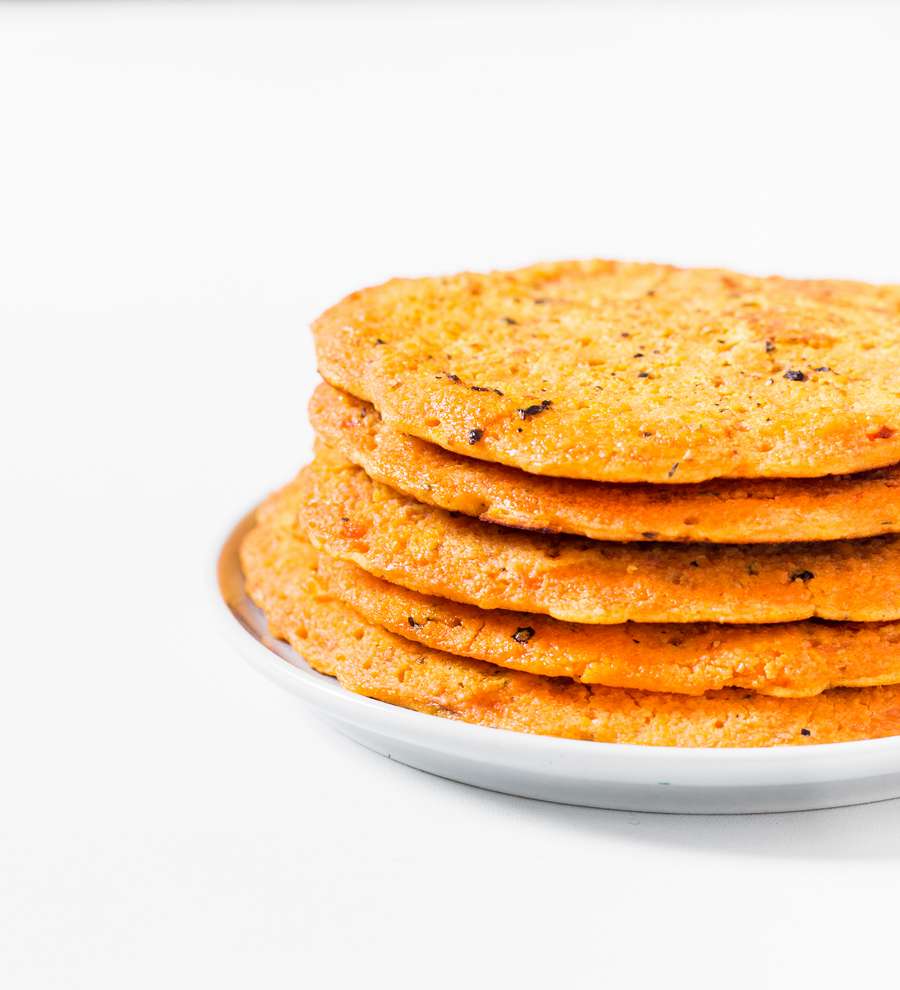 This Vegan Red Lentil Flatbread recipe is one of the easiest and healthiest lentil recipes out there. It's gluten-free and packed with nutrients.  High protein and a very cheap recipe. This great-tasting flatbread recipe takes only 15 minutes to make. I can't describe its amazing taste in words. In fact, just like mother's handmade cooking tastes wonderful, this recipe is very simple but tastes wonderful. It is a recipe made with only 3 ingredients. I know you are surprised but it's true. This delicious recipe is made by mixing red lentils, salt pepper, and water.
Get the recipe here.
---
Suggested: Chicken Breast Recipes
---
1. Easy Lentil Shepherd's Pie
Easy Lentil Shepherd's Pie – When I first made this recipe, I never imagined it would turn out to be such a perfect shepherd's pie. I was surprised. This vegetarian shepherd's pie has a traditional taste. I never expected my own version to bring out the goodness of lentils in such a way. This is a truly amazing and healthy recipe. Lentils are boiled in vegetable broth. Chopped potatoes are added to it and frozen peas are added. Red wine is added while making it. The flavor is topped off with worcestershire sauce. This easy and quick recipe is a real hit among healthy recipes, which  Can be served on any day.
Get the recipe here.
---
---
If you like this article about Lentil Recipes, please share this with your friends on Facebook, Twitter, and Pinterest. Also, you can subscribe to my blog to get all the latest articles first on your mobile.
SHARING IS CARING!
FACEBOOK | TWITTER | PINTEREST
Did you like this recipe and make it later at home? SAVE this pin to your favorite board on Pinterest