Looking for healthy and easy recipes for breakfast or lunch? These amazing keto egg salad recipes that you will need at morning breakfast or busy lunchtime. Easy to make these delicious keto recipes at home. These are ready within about 15 minutes.
We know eggs are so healthy and high protein that good for weight loss. Eggs are the best healthy food option that complements a keto diet. Eggs are a great source of protein, vitamins, iron, etc. One simple egg carries 1g of carbs and having 11g of fat. Also, an egg can make you full for a log time.
Here you can 15 amazing keto egg salad recipes that you can make with simple ingredients and not expensive, you can get those ingredients in your pantry kitchen. So let's jump to these healthy keto recipes and choose your best egg salad, make at home.
[jetpack_subscription_form subscribe_placeholder="Enter your email address" show_subscribers_total="false" button_on_newline="false" submit_button_text="Sign Up" custom_font_size="16px" custom_border_radius="0″ custom_border_weight="1″ custom_border_color="#f78da7″ custom_padding="15″ custom_spacing="10″ submit_button_classes="has-f-78-da-7-border-color has-text-color has-very-light-gray-color has-background has-vivid-red-background-color" email_field_classes="has-f-78-da-7-border-color" show_only_email_and_button="true"]
---
Keto Egg Salad
Start a new day with this healthy keto egg salad. This egg salad is made with boiled egg, onions, capsicum, mayo, or carb or other simple ingredients that make your day perfect.
Get the recipe here.
---
Related: Keto Breakfast Recipes Without Eggs
---
Keto Tuna Egg Salad
This keto tuna egg salad recipe is easy to make, low carb, and healthy breakfast. If you want a delicious and tasty meal this recipe is the best and makes ahead, just ready in 10 minutes.
Get the recipe here.
---
Suggested: Keto Fish Recipes For Meal Prep & Make-Ahead Freezer Meals
---
Keto Deviled Egg Cauliflower Salad
This keto egg salad recipe is one of my best meals for breakfast. Loaded with veggies, cauliflower, boiled egg and other dressing, easy to prepare at home in 10 minutes. It is low carb and keto-friendly that great for weight loss.
Get the recipe here.
---
Chicken Avocado Egg Salad
Need a healthy protein diet meal at lunch or breakfast? This easy keto egg salad recipes made with chicken, boiled egg, onions, corn, avocado,  bacon, and creamy dressing. Best for a perfectly healthy meal.
Get the recipe here.
---
Light Egg Salad Cucumber Boats
This cucumber  Boats with egg salad recipe makes a nice delicious keto-friendly meal for lunch. I need to try this recipe at home.
Get the recipe here.
---
Related: Keto Breakfast Ideas
---
Bacon Cheddar Egg Salad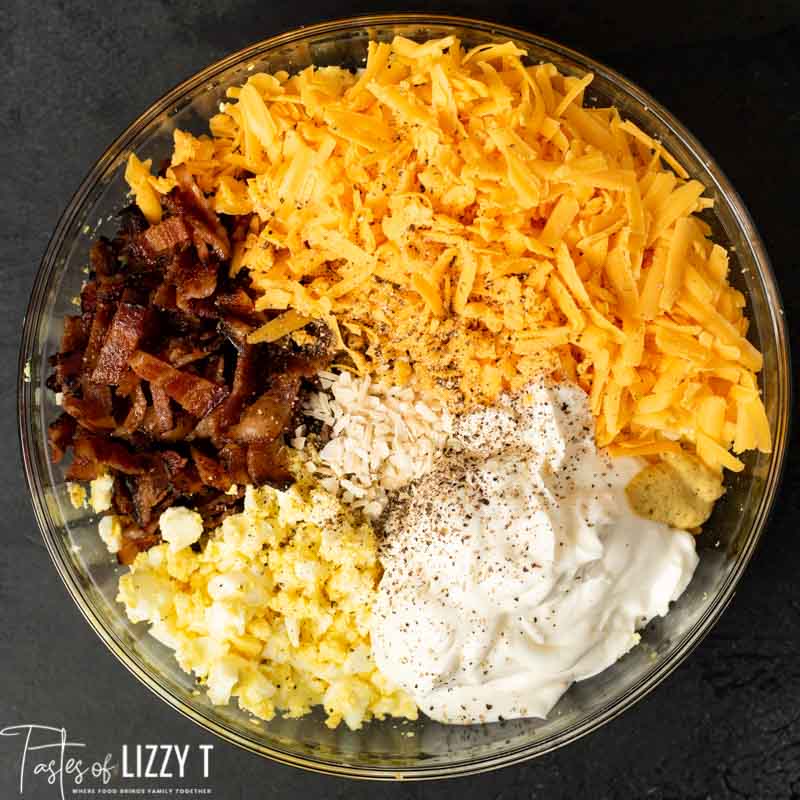 Bacon cheddar egg salad is a delicious and healthy keto egg salad that good for a school lunch meal or busy lunch ideas.
Get the recipe here.
---
Related: Summer BBQ Backyard Salad Recipes
---
Keto Potato Egg Salad
Low carb this keto egg salad recipes are perfect for breakfast or busy weekend lunch meal. Use potatoes instead of cauliflower. Ready within 10 minutes and get a nice flavorful salad recipe at any time.
Get the recipe here.
---
Related: Keto Salad Recipe Ideas & Potato Baked Casserole Recipe
---
Veggie Egg Salad
This veggie egg salad recipe is another one of my favorite dishes. Loaded with hard-boiled eggs, dijon mustard, mayonnaise, onions, fresh herbs that make a nice and healthy quick meal salad for lunch or breakfast.
Get the recipe here.
---
Related Keto Recipes You'll Love:
---
Avocado Egg Salad
This creamy avocado egg salad is so healthy and easy to make at home. It is keto, paleo, whole 30 and low carb, who are on a diet this recipe is perfect for them.
Get the recipe here.
---
Related: Healthy Easy Salad Recipes For Summer
---
Dill Pickle Egg Salad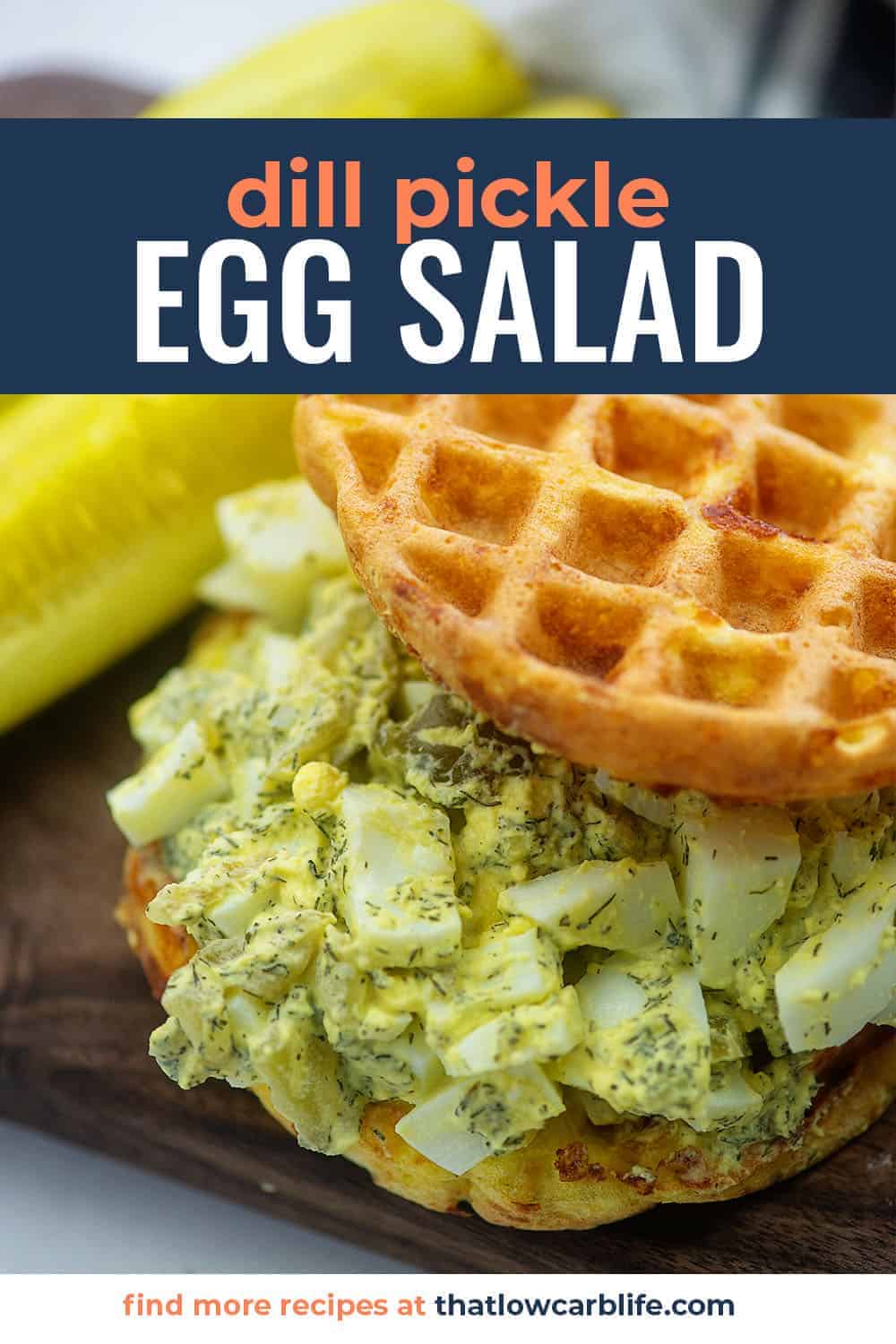 Dill pickle egg salad is a great dish that you will love to eat healthy food at breakfast. Serve this recipe with chaffless or sandwiches.
Get the recipe here.
---
Related: Keto Chaffle Recipes
---
Spinach Bacon Egg Salad
Get healthy and mind full spinach bacon egg salad with lemon vinaigrette in lunch. So tasty and healthy this recipe best ever dish that I love.
Get the recipe here.
---
Related: Keto Kale Recipes & Keto Sausage Recipes
---
Smoked Salmon Egg Salad
Love with salmon, try this amazing smoked salmon egg salad recipe, and enjoy your meal.
Get the recipe here.
---
Related: Salmon Meal Prep Recipes
---
No-mayo Avocado Egg Salad
The avocado egg salad recipe is a great and healthy recipe that you can take it without mayonnaise.
Get the recipe here.
---
Avocado Chicken Egg Salad
Needed high protein meal at breakfast or lunch? Make this healthy avocado chicken egg salad recipe that so easy to prepare and ready within 15 minutes.
Get the recipe here.
---
Related: High Protein Lunches
---
Caesar Egg Salad Lettuce Wraps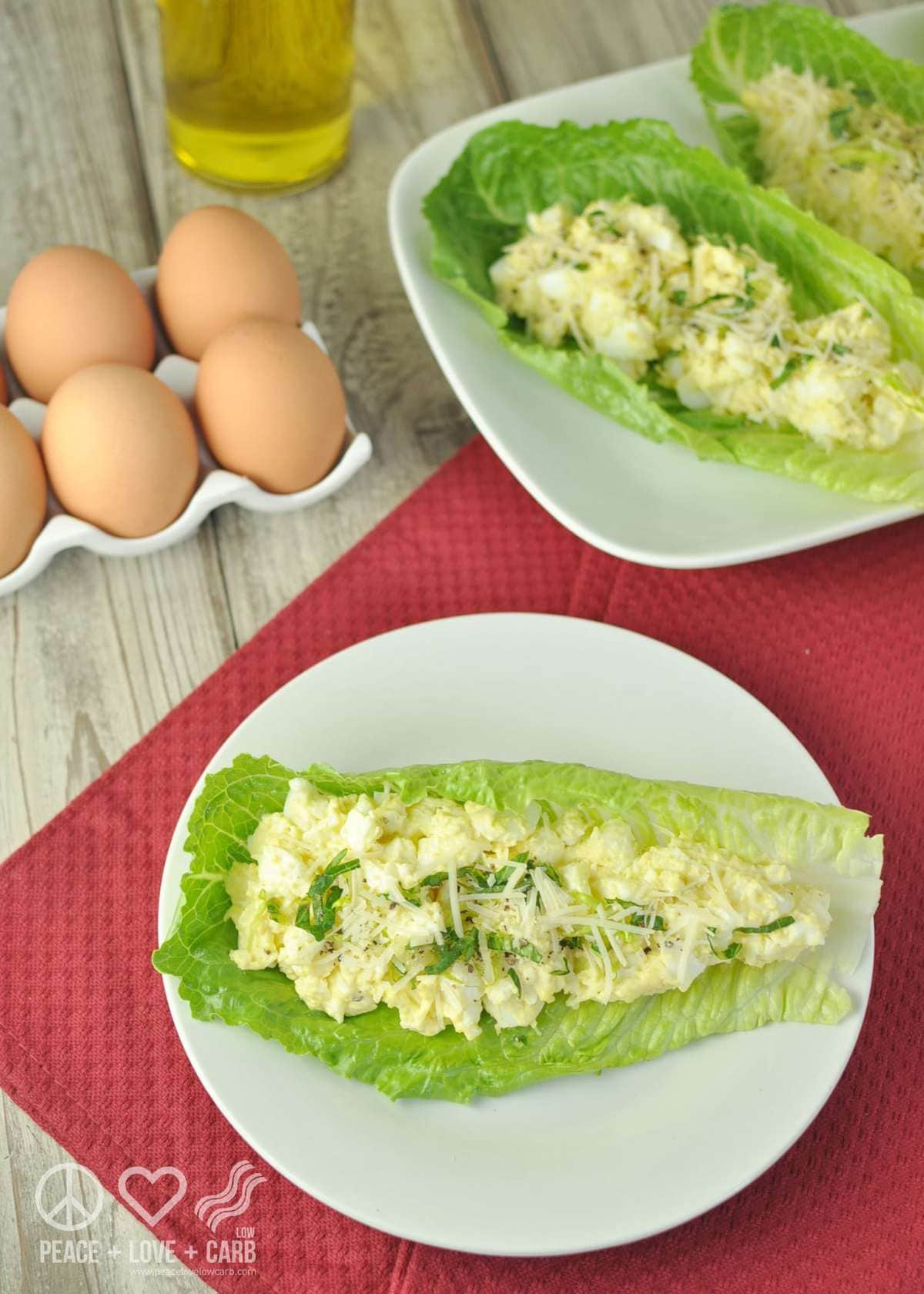 Get nice caesar flavor, healthy perfect keto egg salad recipes for a lunch meal.
Get the recipe here.
---
---
If you like this article about keto egg salad recipes, please share this with your friends on Facebook, Twitter, and Pinterest. Also, you can subscribe to my blog to get all the latest articles first on your mobile.
SHARING IS CARING!
FACEBOOK | TWITTER | PINTEREST
Did you like this recipe and make it later at home? SAVE this pin to your favourite board on Pinterest!