Don't like dairy products or milk? Or have allergic problems eaten dairy recipes? Worried about your diet too? Here I share some delicious keto dairy free recipes that are simple, low carb and easy to make at home.
Can you do a dairy-free keto diet?
If you are on a weight loss diet plan or are trying to lose weight fast, I am sure you have considered the Keto diet. However, Keto is a low-carb and high-fat diet designed to eliminate almost all carbs and burn fat. And most keto diet recipes are made with butter, cheese, and cream to flavor their food.
If you are someone who has a dairy allergy or is lactose intolerant, this can be a problem for you. With it, you can avoid butter, cheese, milk, heavy cream, yogurt, yogurt, and the like. However, you should not worry about your diet, because you can still start a milk-free or dairy-free keto diet.
Even nowadays these keto dairy free recipes are common for losing weight fast while avoiding dairy. In addition, some people find that dairy products cause some negative reactions in their skin, such as acne. So you can eat this dairy alternative food to share in this tutorial.
 What can I eat on a dairy-free keto diet?
Since you already know what to avoid while on a dairy-free keto diet. And now you probably may know what to eat on your Keto Dairy Free Diet. Don't worry because without dairy, you can still get your required dose of vitamins and nutrients with these food groups:
Plant based oils like coconut oil or olive oil
Fresh vegetables such as broccoli, cauliflower, kale, spinach etc
Meat such as chicken, ground beef. Take seafood such as salmon, sardines, liver etc. 
Leafy greens
Healthy animal fats such as duck fat, bacon and tallow
Nut and seeds like macadamias, almonds, and pecans are much preferred
Low carb fruits such as avocados, berries, citrus fruits, watermelon etc.
If you are going to buy some boxed or canned or packaged food at your nearest grocery store, it is better to look at the list of ingredients in cans or boxes despite claiming that they are milk-free or dairy-free.
How can I eat keto and dairy free meals together?
There are many products that can be a great option for people who follow the Keto diet. There are a few alternatives to dairy products that are great for making creamy, cheesy, or thick textures that are included in lots of dairy keto recipes.
You can use coconut oil to replace such butter as it has the same texture and fat content but it is derived from coconut rather than milk. Also, nut or almond and soy milk is a suitable alternative to keto recipes. Another milk-free or dairy-free ingredient you can use in keto recipes is mayonnaise, which contains no amazing milk!
So now let's jump into these delicious and healthy Keto Dairy free recipes that are great for weight loss, perfect for enjoying a variety of delicious low-carb recipes. Pick it up, make it at home and enjoy!
---
21. Oven Baked Salmon With Lemon Pepper (keto, paleo, whole30)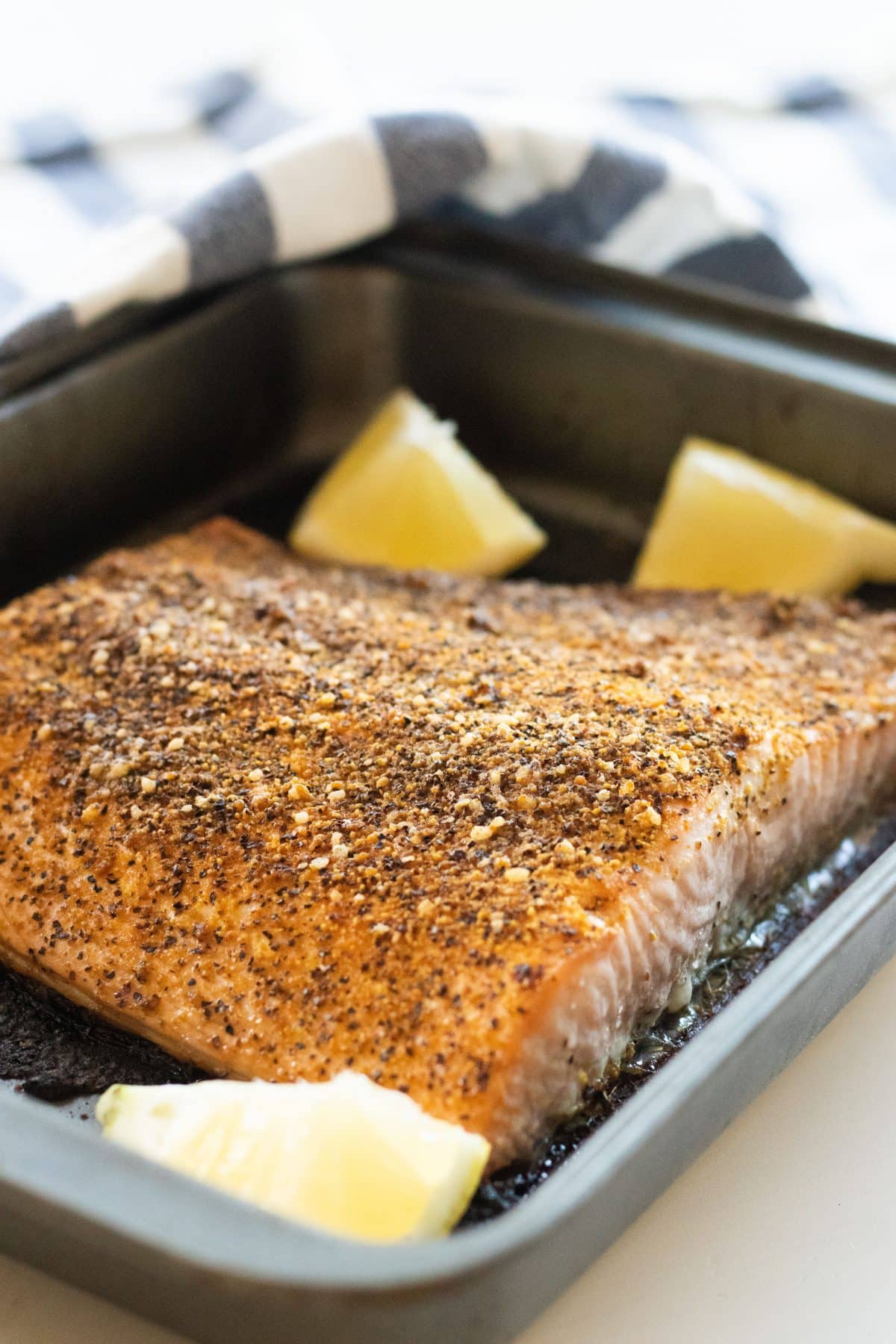 Oven-baked salmon recipe with lemon pepper is one of my favorite fish recipes and keto dairy free recipes of all time. It is healthy, easy to make, keto-friendly, and whole30.
Get the recipe here.
---
Related: Salmon Meal Prep Recipes
---
20. Grilled Rosemary Shrimp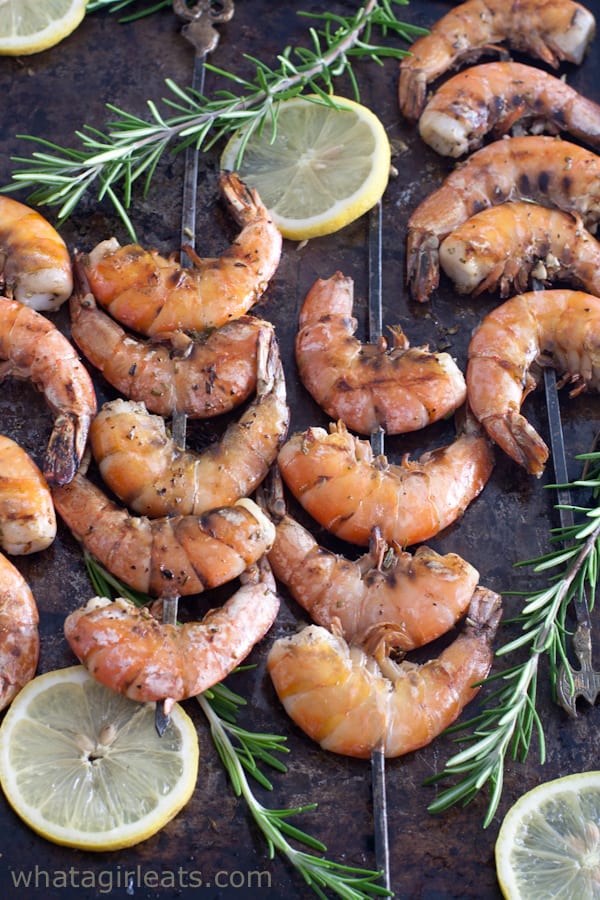 These grilled rosemary shrimps are so tasty and take only 30 minutes to make. Packed full of delicious flavor and perfect for a side dish with rice or whatever you like. 
Get the recipe here.
---
Suggested Meals:
Keto Fish Meal Reicpes
High Protein Meal Prep
Baked Fish Recipes
Roasted Shrimp Recipes
Keto Recipes For Weight Loss
Weight Watchers Meal Prep Recipes
---
19. Quinoa Power Bowl
Quinoa Power bowls with Maple Chipotle Brussels and Smoky Butternut Squash are perfect for lunch or dinner. These are keto-friendly, vegan and gluten-free, and full of high proteins. These bowls have all the nutrients our body needs – protein, fiber, heart-healthy fats, and a slew of micronutrients. These are really delicious and you can customize the ingredients to include any grain you have at home. 
Get the recipe here.
---
Related Instant Pot Ideas:
Keto Instant Pot Recipes
Instant Pot Chicken Recipes
Easy Instant Pot Dump Dinner Recipes
Delicious Instant Pot Meal Ideas
Mexican Instant Pot Recipes
---
18. Sesame Broccoli Salad
Need a healthy meal, make this sesame broccoli salad that needs just 6 ingredients. This recipe is one of my favorite keto dairy-free recipes. Also, it is vegan, gluten-free, and nut-free too!
Get the recipe here.
---
Suggested: Keto Lunch Recipes
---
17. Air Fryer Asparagus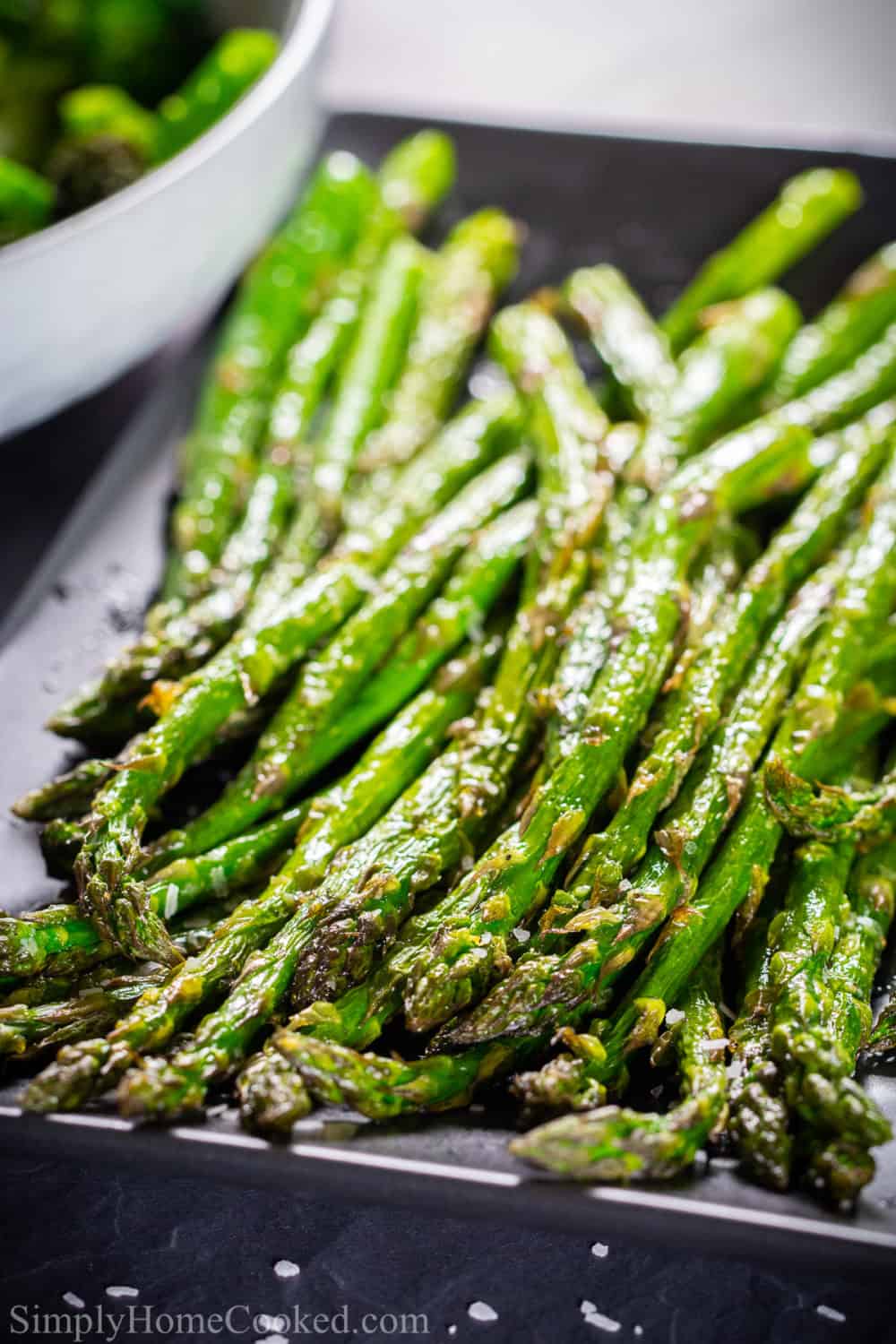 These air fryer asparagus are healthy, made with simple seasonings and easy to make side dishes. 
Get the recipe here.
---
Related Ideas:
Keto Brownie Recipes
Keto Pumpkin Recipes
Chocolate Brownie Fudge Recipe
Keto Pumpkin Dessert Recipes
Tasty Fall Dinner Recipes
Delicious Fall Dessert Ideas
---
16. Keto Bacon and Egg Breakfast Bowl
This keto bacon and egg breakfast bowl is an easy breakfast when you have a busy schedule. It will be ready in less than 10 minutes. Featuring fried cauliflower rice and onion, it will be one of your high-fat recipes. The cauliflower rice absorbs all the bacon's flavor and then it's topped off with butter to produce a slightly creamy texture to the dish. It's really delicious and will be perfect if you want to lose weight. 
Get the recipe here.
---
Suggested: Tasty Custard Recipes
---
15. Low Carb Sweet & Spicy Barbecue Chicken Wings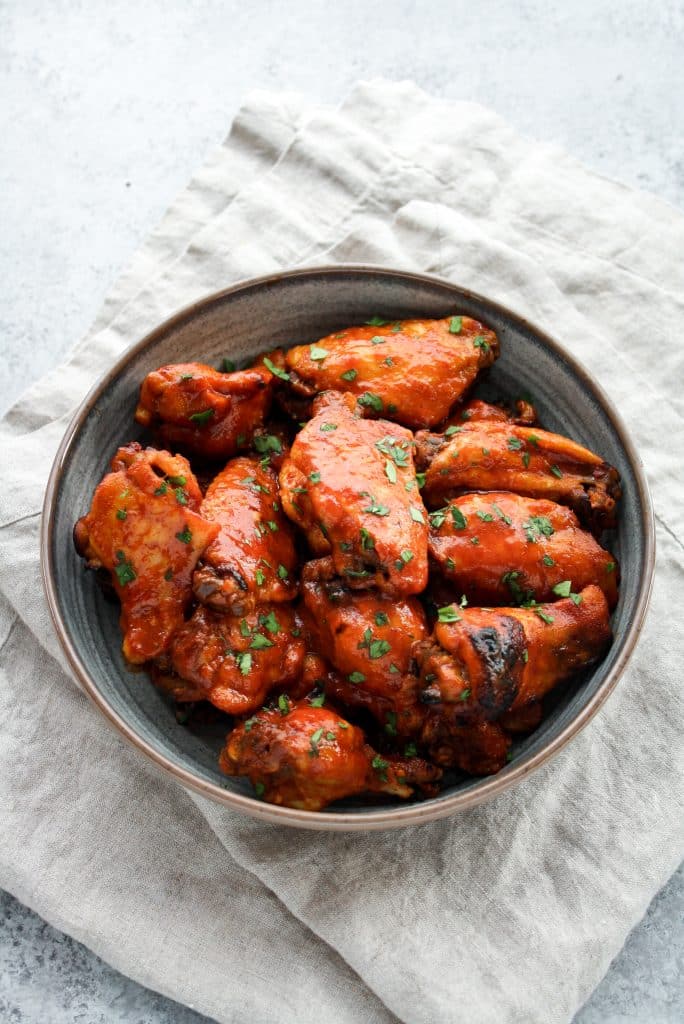 These tasty and delicious chicken wings are low carb, keto, paleo, gluten-free, grain-free, refined-sugar-free. Also, it is one of my best-ever keto dairy-free recipes that are perfect for everyday meals. 
Get the recipe here.
---
Related: Keto Chicken Recipes
---
14. Air Fryer Salmon fillets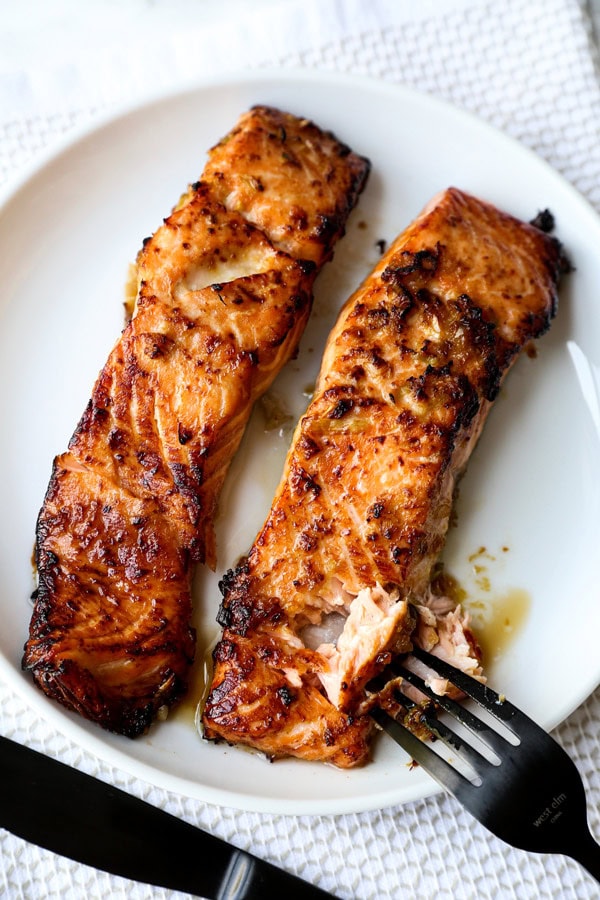 If you want a healthy salmon recipe, must try these air fryer salmon fillets with ginger garlic sauce. 
Get the recipe here.
---
Suggested: Keto Dessert Recipes
---
13. Keto Breakfast Muffins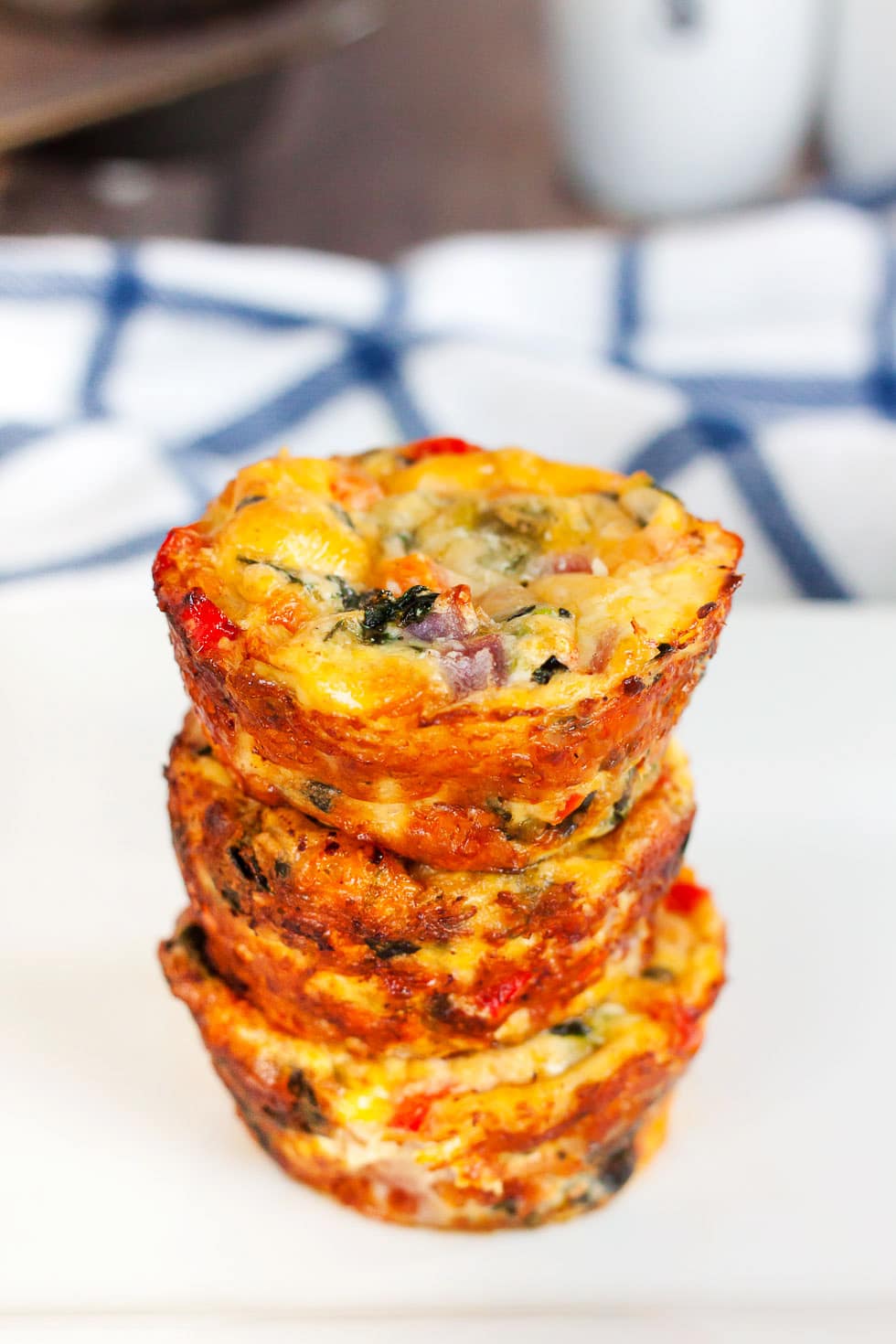 Muffins are a delicious and healthy meal for breakfast or snack on the go. Try these keto-friendly muffins that are loaded with cheese and other simple ingredients. These muffins are one of my best keto dairy free recipes ever!
Get the recipe here.
---
Related Breakfast Ideas:
Keto Muffins Ideas
Keto Breakfast Recipes
Weight Watchers Breakfast Recipes
High Protein Breakfast Ideas
Protein Powder Recipes
Keto Breakfast Without Eggs
Tasty Toast Recipes
---
12. Keto Vegan Cabbage Steaks With Chimichurri Sauce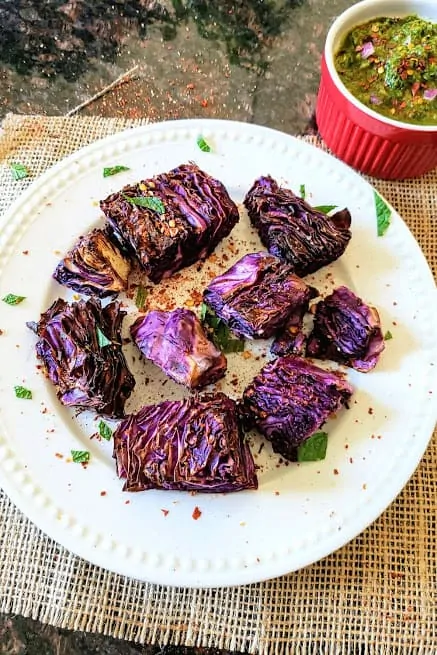 Cabbage steaks with chimichurri sauce is a low-carb and low-calorie recipe that is perfect for side dishes. It is a vegan and keto and dairy-free recipe that is hearty and satisfying. 
Get the recipe here.
---
Suggested: Low Carb Low Calorie Recipes
---
11. Vegan Cauliflower Soup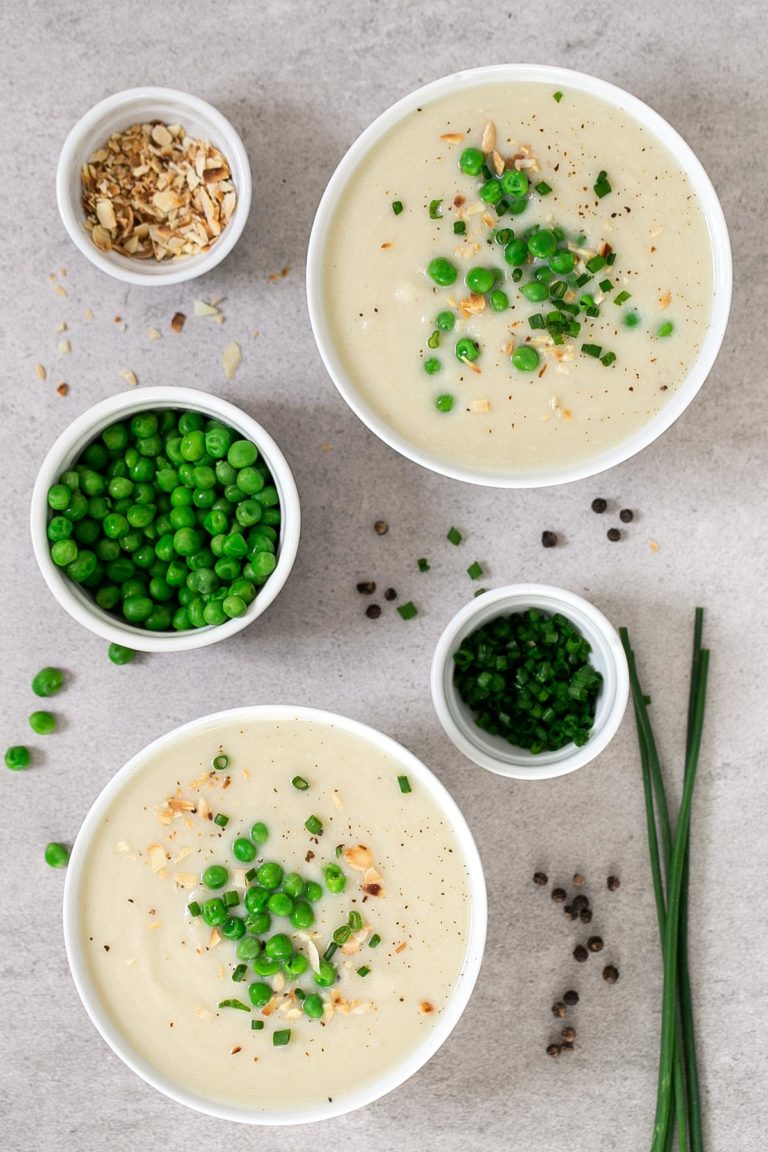 Cauliflower soup is vegan, tasty, filling, and a comfortable meal for lunch. This soup is low carb and gluten-free that is made with a few simple ingredients. 
Get the recipe here.
---
Related: Keto Cauliflower Recipes
---
10. Keto Pizza Roll Ups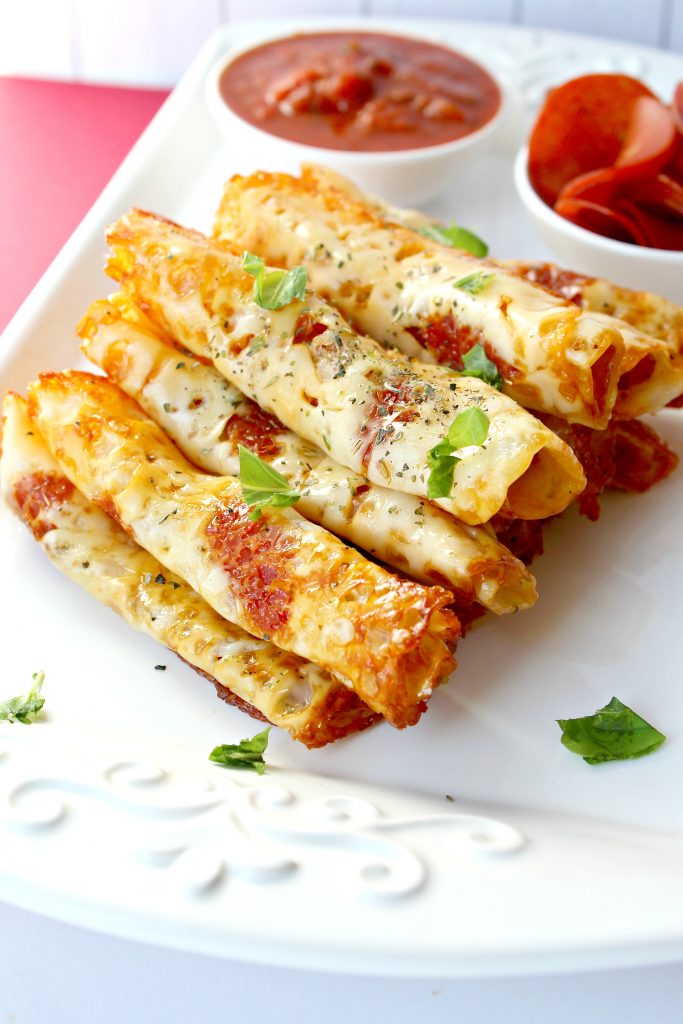 Keto pizza roll-ups are an easy recipe for salty snack cravings. It's a keto-friendly and perfect appetizer for any holiday or occasion. 
Get the recipe here.
---
Suggested Salads:
Keto Salad Recipes
Honey Fruit Salad Recipes
Summer BBQ Backyard Salad Ideas
Healthy Salad Recipes For Weight Loss
Keto Egg Salad Recipes
---
9. Keto Bacon Wrapped Brussel Sprouts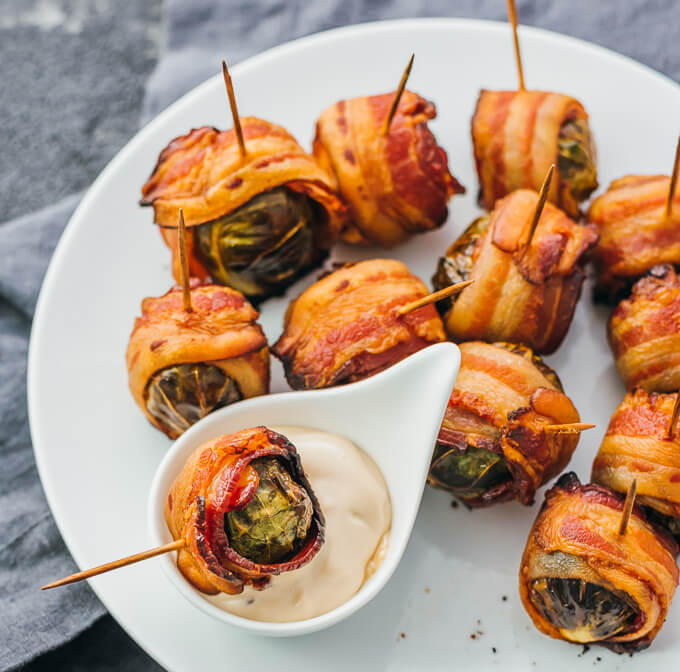 Bacon-wrapped Brussel sprouts are easy to make with only 4 ingredients that are low in carbs and one of the best and simple keto appetizers for those on the keto diet. 
Get the recipe here.
---
Related: Keto Coconut Flour Recipes
---
8. Low Carb Cookies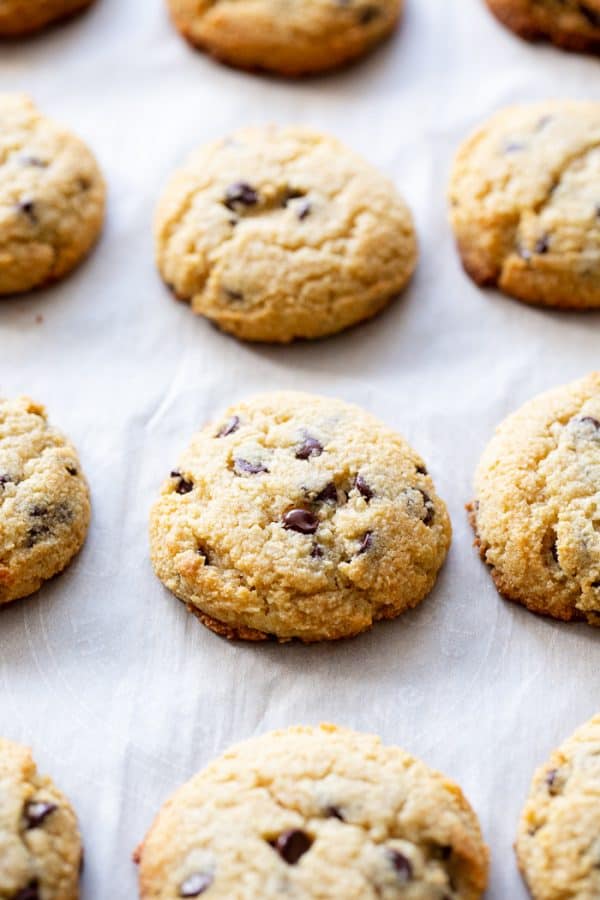 Cookies are the best breakfast meal or snack that you will love. These low-carb cookies are so tasty, easy to make, and sugar-free. These cookies are one of my favorite keto dairy free recipes that are perfect for the holiday and Christmas seasons or anytime whatever you want!
Get the recipe here.
---
Suggested: Keto Cookie Recipes
---
7. Keto Chicken Taco Lettuce Wraps
Chicken taco lettuce wraps is another one of my best keto wraps for dinner or lunch meal. It is healthy, tasty, without any carbs, flavourful, fresh, and easy to make for a meal. Try this chicken keto wraps at lunch, dinner, or even snacks, after taste you will definitely love to eat.
Get the recipe here.
---
Related: Weight Watchers Chicken Recipes
---
6. Vegan Avocado Salad 
Salad is the best ever healthy meal at any time. Try this avocado salad recipe that is loaded with refreshing tomato, avocado and arugula salad. This salad is vegan, low carb, gluten-free that you'll want to always make as a side dish. 
Get the recipe here.
---
Suggested: Vegan Meal Prep Recipes
---
5. Keto Low Carb Coconut Milk Pancake
These delicious and healthy pancakes are dairy free, made with coconut oil and other simple ingredients. This recipe is the best meal for breakfast or snacks.
Get the recipe here.
---
Related: Keto Pancake Recipes
---
4. Keto Paleo Whole30 Easy Chicken Tenders
Love chicken? Must try these chicken tenders with sauce in these holidays or on any occasions. Easy to make, very quick and ready in just 15 minutes or less. It is keto, low carb, paleo, and whole30, best for on a diet. 
Get the recipe here.
---
Suggested: Delicious Meals Under 200 Calories
---
3. Plant Protein Power Bowl
These plant protein power breakfast bowls are delicious and a very healthy recipe for your diet. With over 20 grams of protein and 12 grams of fiber per serving, this dish will keep you full for a long time. Made with scrambled tofu, black beans, and a few pumpkin seeds for extra protein, you have to scramble up the tofu with a few spices for flavor, then you heat the black beans. Top with some creamy avocado slices, juicy cherry tomatoes, a sprinkle of pepitas, and your favorite salsa, and your breakfast will be ready. 
Get the recipe here.
---
Related: Keto Recipes Under 5G Carbs
---
2. One pot Lemon Chicken and Squash
This summer this one-pot lemon chicken with squash is the perfect meal idea. This meal is ready in under 30 minutes that made in one pot. It is filing full of seasonal veggies and chicken with lemon flavor. So light and fresh low carb meal for your lunch or dinner party.
Get the recipe here.
---
Suggested: Keto Fat Bombs Recipes
---
1. Watermelon Salad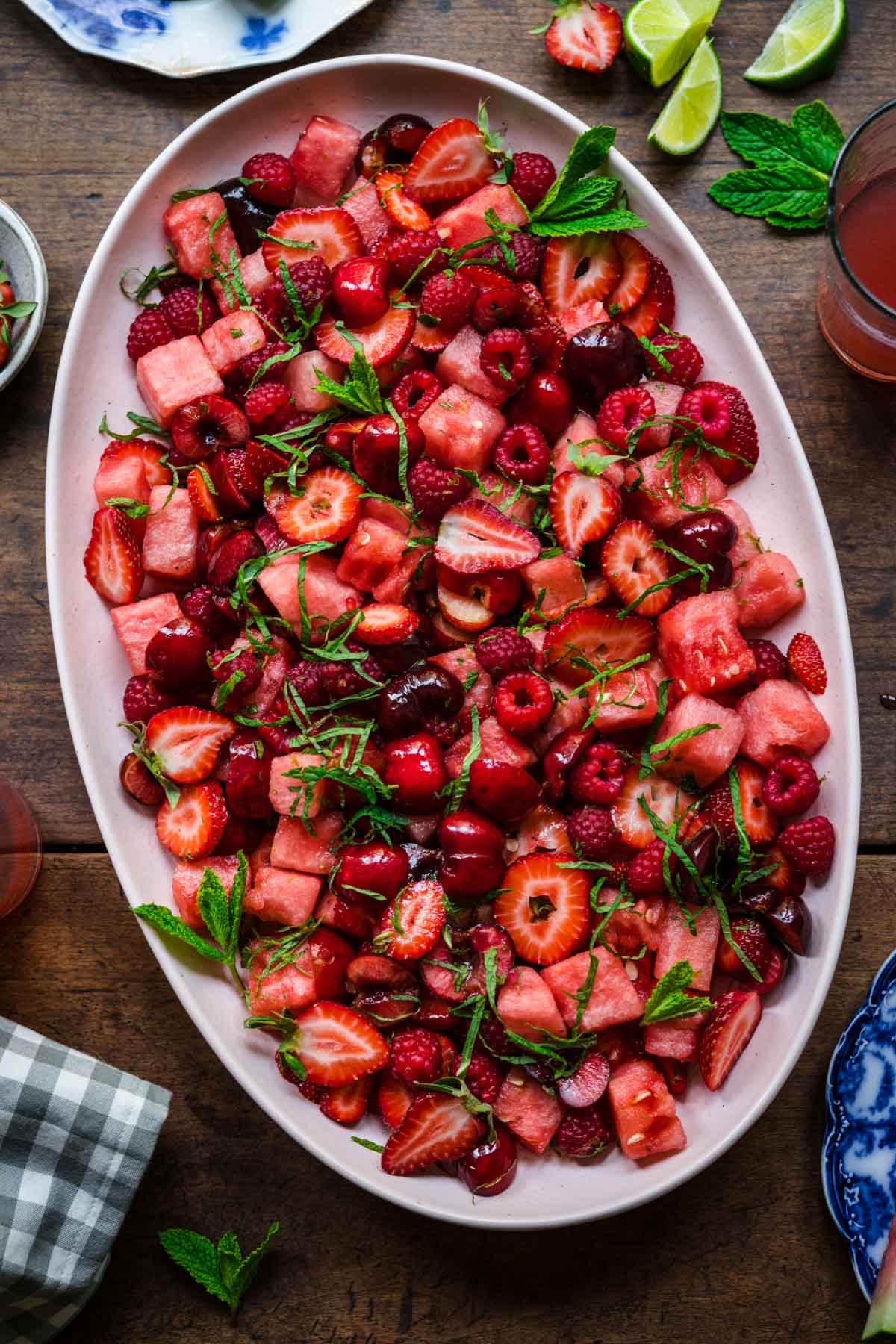 This watermelon salad is refreshing, healthy low carb, and perfect for summer seasons and holidays. This salad is packed with berries, watermelon, fresh mint, and other fresh fruits. 
Get the recipe here.
---
Related: Refreshing Tasty Watermelon Recipes
---
---
If you like this article about Keto Dairy Free Recipes, please share this with your friends on Facebook, Twitter, and Pinterest. Also, you can subscribe to my blog to get all the latest articles first on your mobile.
SHARING IS CARING!
FACEBOOK | TWITTER | PINTEREST
Did you like this recipe and make it later at home? SAVE this pin to your favourite board on Pinterest!